México necesita cambiar el curso
CIUDAD DE MÉXICO – El malestar político y económico de México podría ir de mal en peor en los próximos meses. La economía mexicana se ha venido estancando desde fines del año pasado. La crisis de migración desatada por el presidente norteamericano, Donald Trump, es humillante, y está ejerciendo una gran presión sobre los recursos del país. Y parece cada vez menos probable que el Congreso de Estados Unidos sancione el Tratado entre México, Estados Unidos y Canadá (T-MEC) –destinado a reemplazar al Tratado de Libre Comercio de América del Norte (TLCAN)- antes de la elección presidencial estadounidense en 2020.
Frente a esta escalada de problemas, el gobierno mexicano, encabezado por el presidente Andrés Manuel López Obrador (AMLO), ahora debe cambiar el curso drásticamente. En particular, debe abandonar su retórica de izquierda y su grandilocuencia doméstica, y dejar de doblegarse de manera indigna ante Trump en materia de migración y patrullas fronterizas.
México está haciendo el trabajo sucio de Trump en el área de inmigración de dos maneras. Primero, unas 58.000 personas en busca de asilo, principalmente de América Central, hoy están varadas en el lado sur de la frontera entre Estados Unidos y México. Muchas de ellas están allí como resultado del acuerdo "Quédense en México" de noviembre de 2018 entre la administración Trump y el nuevo gobierno de AMLO, según el cual los centroamericanos que lleguen a Estados Unidos en busca de asilo serán enviados de vuelta a México a la espera de su audiencia ante un funcionario norteamericano. Estas personas son ubicadas en refugios en condiciones abominables, o duermen en las calles de alguna de las ciudades más violentas del mundo. Han esperado varios meses o inclusive un año por una audiencia, pero ahora su espera probablemente sea infinita.
Segundo, México ha desplegado más de 20.000 tropas a lo largo de sus fronteras sur y norte desde comienzos de junio, cuando acordó tomar más medidas para frenar la ola de personas en busca de asilo. La cantidad de migrantes que llegan a Estados Unidos y solicitan asilo ha caído desde entonces hasta un 35%. Pero el costo para México es grande y va en aumento, sobre todo en términos de violaciones de los derechos humanos. Desde junio, las autoridades, principalmente militares, han hecho redadas en hoteles, ómnibus y refugios en todo el país. Solicitan documentos de identidad que no son obligatorios en México y realizan una categorización racial flagrante. Cualquiera que "parezca" hondureño es arrestado. Y, por primera vez, tropas mexicanas en la frontera norte intentan impedir que migrantes crucen sin papeles a Estados Unidos.
El gobierno mexicano aceptó introducir estas medidas adicionales sólo después de que Trump amenazara en mayo con aplicar aranceles a todas las importaciones de México, inicialmente a una tasa del 5%, para luego aumentar al 25% en octubre. Problemas económicos adicionales era lo último que necesitaba AMLO: sus programas sociales y sus proyectos de infraestructura ya estaban en peligro, en parte como resultado de la inexperiencia y la incompetencia de los funcionarios, pero también por la reducción de los ingresos presupuestarios.
Sin embargo, la amenaza de los aranceles sigue pendiendo sobre la cabeza de AMLO –con Trump, siempre es así-. Es más, hacer el trabajo sucio de Trump ha perjudicado a México. Como en 2015-16, utilizar al ejército para frenar la inmigración proveniente de América Central, Cuba, Haití y, en ocasiones, África puede reducir por un tiempo el flujo de personas hacia el norte, pero contribuye a una escalada de la violencia fronteras adentro. Las cifras más recientes de homicidios intencionales muestran que la violencia sigue aumentando en todo México. El ejército apenas alcanza. Y una economía estancada implica que el gobierno tiene menos dinero para gastar en seguridad y control migratorio.
Subscribe now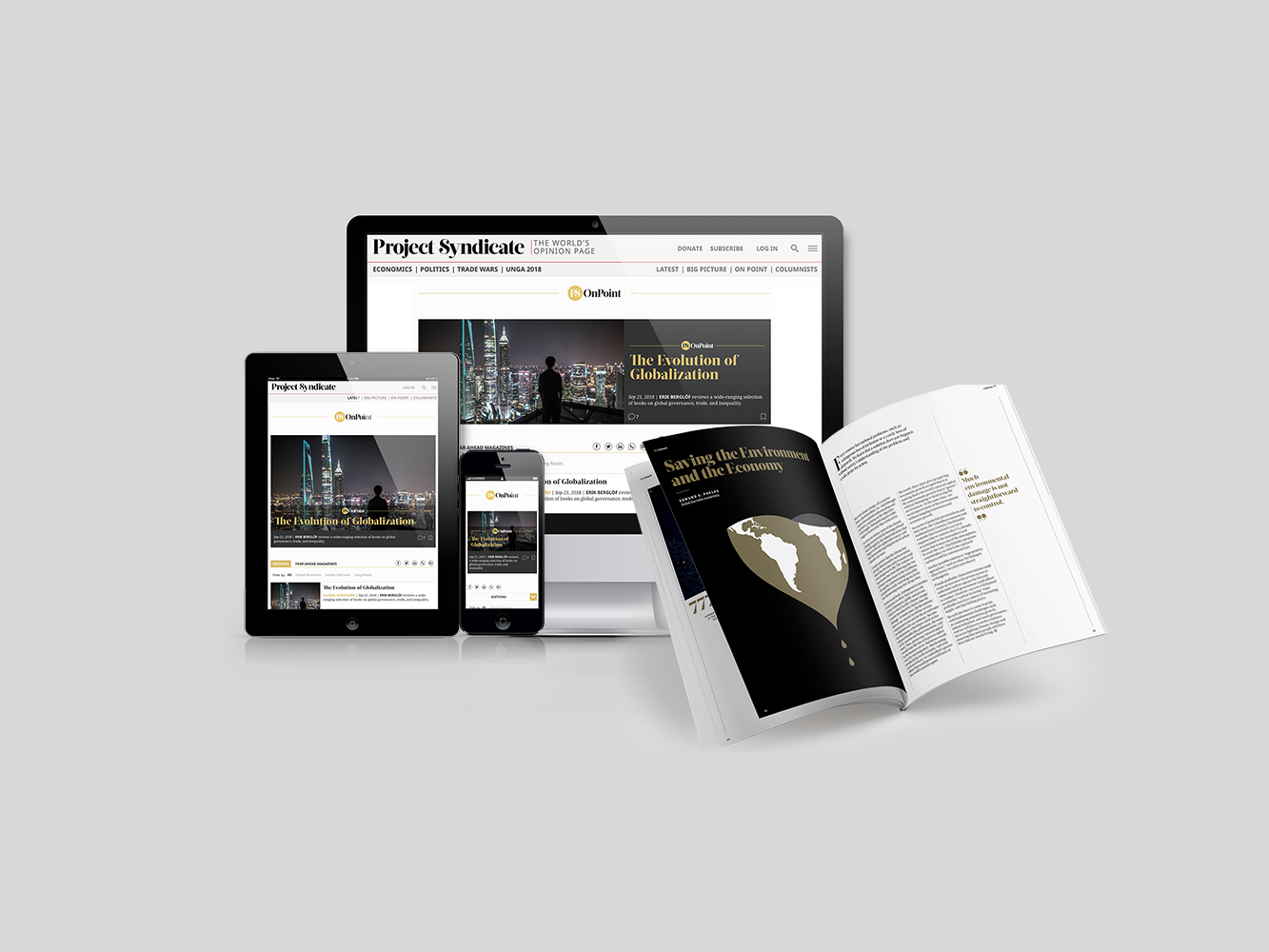 Subscribe now
Subscribe today and get unlimited access to OnPoint, the Big Picture, the PS archive of more than 14,000 commentaries, and our annual magazine, for less than $2 a week.
AMLO necesita abordar ambas cuestiones, y carece de opciones atractivas. Dejar de cumplir las órdenes de Trump en materia de inmigración sin duda enfurecería al presidente norteamericano y podría convencerlo de seguir adelante con su amenaza de las tarifas. Pero también pondría a AMLO en una buena posición frente a los demócratas norteamericanos, que se oponen a las políticas fronterizas de Trump. Y, si bien la política anti-inmigrantes del gobierno mexicano es popular entre la población, cada vez empaña más la imagen del país en el exterior.
De la misma manera, el gasto en estímulo para impedir una recesión enfrentaría serios obstáculos. Si Estados Unidos entra en una recesión más avanzado este año o a comienzos de 2020, nada de lo que hagan los responsables de las políticas mexicanos podría hacer demasiada diferencia. Es más, la inversión privada doméstica ha caído sustancialmente en lo que va del año, lo que refleja la falta de confianza de la comunidad empresarial mexicana en AMLO. Y si el gobierno sigue reduciendo todo el gasto público que no sea la industria petrolera, la economía simplemente no crecerá.
Mientras tanto, el destino del T-MEC está esencialmente en manos de Nancy Pelosi, la portavoz de la Cámara de Representantes de Estados Unidos. Si ella permite que la Cámara vote sobre el acuerdo, casi con certeza significa que hay suficientes demócratas para respaldar el acuerdo así se sanciona. Pero es más probable que Pelosi y sus colegas demócratas dejen que la cuestión se dilate hasta después de las elecciones estadounidenses de 2020: probablemente no querrán regalarle a Trump una victoria, ni siquiera en una cuestión insignificante para Estados Unidos, y arriesgarse a dividir al Partido Demócrata y sus candidatos presidenciales en el proceso.
Pero posponer el T-MEC podría resultar devastador para México, aun si Trump optara por no retirar a Estados Unidos del TLCAL. Hoy por hoy, la inversión directa extranjera de Estados Unidos en México cayó al 37% de la inversión extranjera directa total durante la primera mitad de este año, muy por debajo del promedio del 50% de las últimas cuatro décadas.
AMLO ahora tiene una política migratoria insostenible que ha prometido implementar indefinidamente; una desaceleración económica con el riesgo agregado de una recesión norteamericana; y un acuerdo comercial vital en el limbo. La mejor solución –o la menos mala- es un cambio radical de rumbo.
Un cambio así le permitiría a AMLO empezar a cumplir con su promesa de reducir la violencia en México, en lugar de hacer que las autoridades golpeen a hondureños y guatemaltecos. Podría empezar a restaurar el crecimiento económico por lo menos a los niveles de los últimos 25 años. Podría, en parte, implementar sus programas sociales bien intencionados, aunque desacertados. Y podría lanzar sus ambiciosos, aunque un tanto extravagantes, proyectos de infraestructura.
Nada de esto sería descabellado. Pero, dadas las cartas que le tocaron a México, quizá sea lo mejor que se puede esperar.