Het IMF na Argentinië
CAMBRIDGE – Mocht u even niet hebben opgelet: de Argentijnse regering heeft vrijwel vanuit het niets, met verrassende snelheid, een flinke schuldenlast opgebouwd en is vervolgens bijna net zo snel in gebreke gebleven bij de aflossing ervan. Vergeleken met het trage bankroet van het land in 2002 voelt deze jongste crisis alsof het complete oeuvre van Shakespeare er in 60 seconden doorheen wordt gejaagd. Maar in beide gevallen was een staatsbankroet onvermijdelijk, omdat de mengeling van schulden, begrotingstekorten en een inadequaat monetair beleid onhoudbaar was, en de politieke klasse niet in staat was op tijd de noodzakelijke maatregelen te nemen.
En in beide gevallen leken leningen van het Internationale Monetaire Fonds slechts het onvermijdelijke uit te stellen, en – erger nog – de uiteindelijke klap te verergeren. Dus is het na het tweede debacle in Argentinië binnen één generatie hoog tijd om ons af te vragen hoe we het mandaat van het IMF bij de omgang met crises op opkomende markten kunnen herijken. Hoe kan het IMF effectief zijn bij het helpen van landen om weer toegang te verkrijgen tot de particuliere kredietmarkten, als iedere poging om niet-duurzame begrotingstekorten te bestrijden als onverdedigbaar bezuinigingsbeleid wordt gebrandmerkt? Het enige antwoord is een aanzienlijke uitbreiding van de beschikbare middelen van de internationale hulpagentschappen (het IMF is een kredietverstrekker). Helaas lijkt er weinig animo voor zoiets te zijn.
Waarom was het IMF bereid om middelen ter beschikking te stellen terwijl het – in ieder geval achteraf gezien – overduidelijk was dat de situatie alleen kon worden gered met krachtiger aanpassingen (lees: meer bezuinigingen), het in gebreke blijven bij het afbetalen van de schulden, meer buitenlandse hulp, of een mengeling van alle drie?
Het probleem van het IMF bij het 'nee' zeggen tegen Argentinië vormt deels een weerspiegeling van een bittere geschiedenis die teruggaat op de mislukte leningen van eind jaren negentig tot 2001. Het was tevens moeilijk voor het Fonds de financiering van een omvangrijk programma te weerstaan in een wereld waarin landen tegen ultralage rentes kunnen lenen op de particuliere markten. (Ook China is een belangrijke financieringsbron geworden voor de ontwikkelingslanden, wat in abstracte zin misschien goed klinkt, zij het dat het gebrek aan transparantie de Chinese leningen tot een voedingsbodem maakt voor corruptie.)
Maar de staf van het IMF weet heel goed dat landen die bij voortduring in gebreke zijn gebleven bij het terugbetalen van hun schulden, zoals Argentinië en Venezuela, op de schuldenmarkten niet heel erg welkom zijn. Toen Miguel Savastano, Carmen Reinhart en ik dit fenomeen vele jaren geleden onderzochten, noemden we het "schuldenintolerantie."
Er valt iets voor te zeggen dat door het IMF onder druk te zetten om zich soepel op te stellen bij het verstrekken van leningen, de regering van de Amerikaanse president Donald Trump de jongste economische calamiteit van Argentinië alleen maar erger heeft gemaakt. De vader van de Argentijnse president Mauricio Macri was immers een business partner en een vriend van Trump. Maar of dit betoog nu wel of niet op waarheid berust, de steeds zwakkere onderhandelingspositie van het Fonds heeft waarschijnlijk diepere wortels.
Subscribe now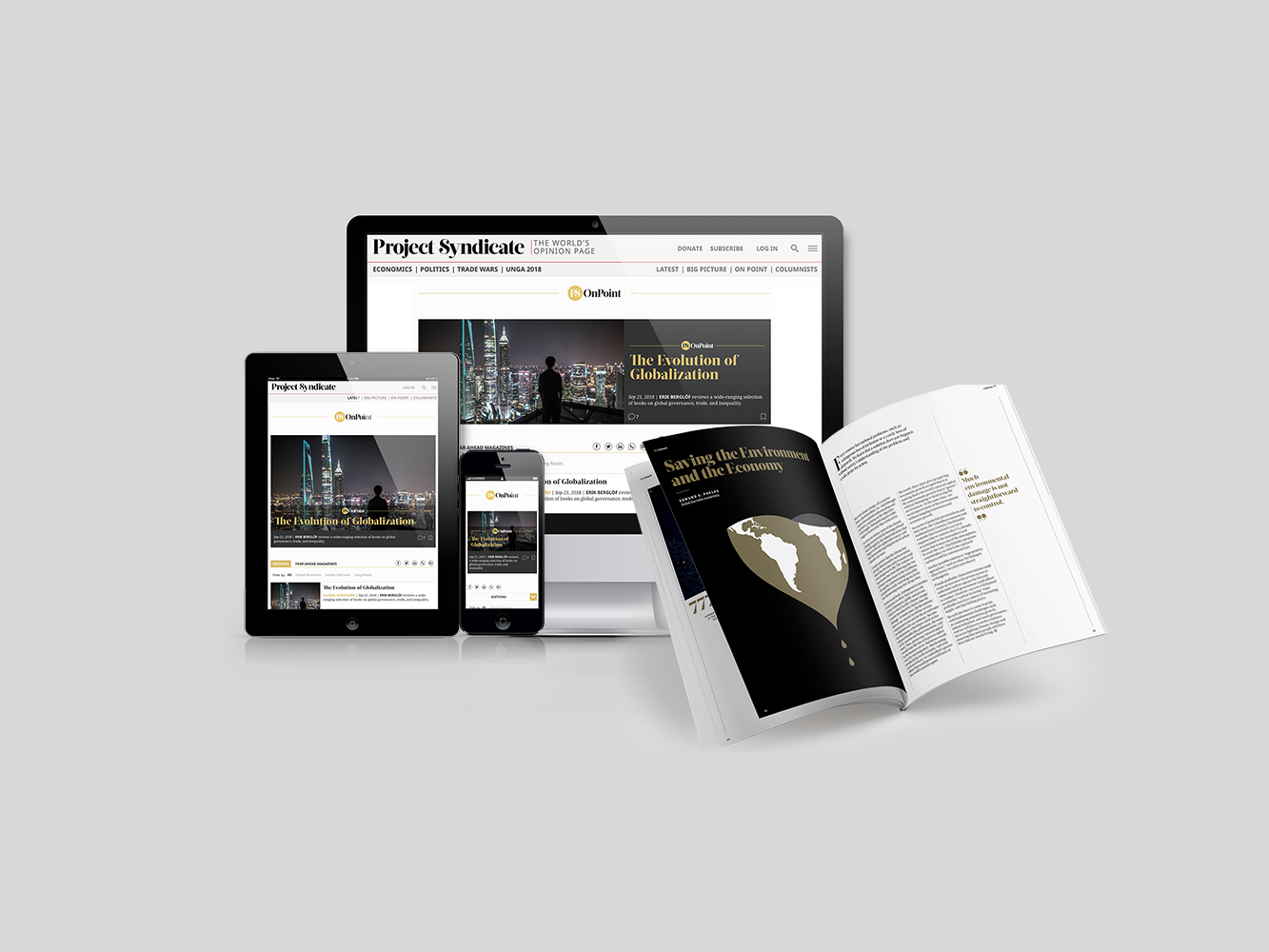 Subscribe now
Subscribe today and get unlimited access to OnPoint, the Big Picture, the PS archive of more than 14,000 commentaries, and our annual magazine, for less than $2 a week.
De politieke steun voor de noodzakelijke kredietvoorwaarden is afgebrokkeld als gevolg van herhaaldelijke aanvallen van links, dat niet accepteert dat het IMF niet de bevoegdheid heeft om regelrechte schenkingen te doen. Maar ook al zouden NGOs het misschien toejuichen als het IMF zijn leningen zou omzetten in schenkingen, de schatkist van het Fonds zou relatief snel leeg raken. Daar zouden sommige mensen zich natuurlijk ook over kunnen verheugen, maar het zou een ramp zijn voor de mondiale financiële stabiliteit. In veel ontwikkelingslanden heeft de schuldenlast vandaag de dag een recordniveau bereikt, en het IMF blijft datgene wat het dichtst ligt bij een mondiale verstrekker van noodkredieten. Ondanks al zijn beperkingen heeft het Fonds een grotere competentie dan welke andere organisatie ook om de kosten van schuldencrises in de ontwikkelingslanden te verzachten, niet in de laatste plaats voor de algemene bevolking.
Maar het doel moet zijn te voorkomen dat zulke crises zich überhaupt voordoen – of terugkeren, zoals in het geval van Argentinië. Macri werd in 2015 verkozen door een bevolking die de trage groei en de hoge inflatie beu was die de laatste jaren van de regering van de vroegere president Cristina Kirchner hadden gekenmerkt. Het beleid van Kirchner (en dat van haar echtgenoot, Néstor Kirchner, die vóór haar president was) heeft de staatsinterventie en de overheidscontrole scherp doen stijgen. De hoge grondstoffenprijzen zorgden ervoor dat de economie bleef groeien, maar toen de cyclus een keerpunt had bereikt, ging het mis.
Niettemin erfde Macri een economie met lage schulden (als gevolg van het bankroet van 2002); het voornaamste begrotingsprobleem was een onhoudbaar pensioenstelsel. Het gebruikelijke recept voor een nieuwe regering zou zijn geweest om al in een vroeg stadium de pijn van een begrotingsconsolidatie te aanvaarden, en te hopen dat de economie zich snel genoeg zou herstellen voor de volgende verkiezingen. In plaats daarvan besloot Macri het begrotingstekort langzaam omlaag te brengen, en zijn politieke wittebroodsweken te gebruiken om de belastingen te verlagen en de markten te liberaliseren. Helaas hebben de economische omstandigheden de neiging om, na Big Bang-hervormingen, slechter te worden voordat ze verbeteren; het lijkt erop dat Macri, die later deze maand met verkiezingen zal worden geconfronteerd, niet meer aan de macht zal zijn als dat laatste gebeurt. De zaken gaan nu zo slecht dat Argentinië zelfs de binnenlandse schulden heeft "geherprofileerd" (een vorm van bankroet), wat vaker voorkomt dan de meeste mensen zich realiseren, zoals Reinhart en ik hebben laten zien in ons boek uit 2009. Het is een tragische gang van zaken.
Het vraagt ook om een antwoord op een fundamentele vraag: hoe kan het IMF de behoefte aan een geloofwaardig regime, waarin ontwikkelingslanden de noodzakelijke leningen kunnen opnemen, verzoenen met eisen voor meer hulp en minder bezuinigingen?
Het korte antwoord luidt dat het IMF dat niet in zijn eentje kan. De enige manier om de kwadratuur van de cirkel te vinden is de hulpstromen fors uit te breiden. Maar verwacht niet dat een Democratische of Republikeinse regering van de VS hierin het voortouw zal nemen. Intussen moeten politici het IMF zijn werk laten doen – het helpen overeind houden van de mondiale financiële stabiliteit – en het Fonds niet dwingen onhoudbare beleidsregimes te steunen.
Vertaling: Menno Grootveld