Proč by měla ECB nakupovat u Američanů
CAMBRIDGE – Evropská centrální banka potřebuje dále zmírnit měnovou politiku. Inflace na úrovni celé eurozóny dosahuje 0,8%, což je pod cílem "blízkým 2%", a ve většině zemí přetrvává vysoká nezaměstnanost. V současných podmínkách je pro země na okraji eurozóny obtížné snížit náklady na mezinárodně konkurenceschopnou úroveň, jak by potřebovaly. Je-li inflace v eurozóně jako celku nižší než 1%, pak jsou země na jejím okraji odsouzeny k bolestné deflaci.
Otázka zní, jak může ECB svou politiku zmírnit, když se krátkodobé úrokové sazby již nyní blíží nule. Většina diskusí v Evropě se točí kolem návrhů na zavedení kvantitativního uvolňování (QE), kteroužto cestou se již vydaly americký Federální rezervní systém a japonská centrální banka. Znamenalo by to rozšířit měnovou nabídku nákupy vládních dluhopisů členských zemí – realizoval by se tak plán "přímých měnových transakcí", který prezident ECB Mario Draghi avizoval v srpnu 2012 uprostřed sílící nejistoty ohledně budoucnosti eura (ale který se od té doby nepoužil).
Pro ECB by však kvantitativní uvolňování znamenalo problém, s nímž se Fed ani jiné centrální banky nepotýkají. Eurozóna nemá žádný centrálně vydávaný a obchodovaný eurobond, který by centrální banka mohla nakupovat. (A čas na vytvoření takového dluhopisu zatím nenastal.) Nákupem dluhopisů členských zemí by přitom ECB implicitně zaujímala stanoviska k jejich individuální úvěrové schopnosti.
U věřitelských států eurozóny se tato myšlenka netěší oblibě. V Německu se nákupy dluhopisů vydaných Řeckem a dalšími zeměmi z okraje eurozóny všeobecně pokládají za formu měnového financování rozmařilých vlád, což je v rozporu s úmluvou, na jejímž základě byla ECB založena. Německý ústavní soud se domnívá, že plán přímých měnových transakcí překračuje mandát ECB, byť soud dočasně přehodil tento horký politický brambor na Evropský soudní dvůr.
Tato právní překážka není pouhou nepříjemností; vyvolává i právoplatné ekonomické obavy z morálního hazardu, který sanace ECB v dlouhodobém měřítku představují pro fiskální politiku členských zemí. Tento morální hazard – dotace za fiskální nezodpovědnost – patřil mezi prvotní příčiny řecké krize.
Úrokové sazby řeckého dluhu i dluhu dalších zemí z okraje eurozóny se naštěstí v posledních dvou letech výrazně snížily. Od chvíle, kdy se Draghi ujal kormidla ECB, se mu geniálně daří balancovat na tenké hraně odhodlání "udělat vše, co bude nutné", aby udržel eurozónu nedotčenou. (Koneckonců by nemělo valný smysl lpět na ryzích principech, pokud by tento postoj vyústil v rozpad, a samotné fiskální utahování opasků nikdy nemohlo vrátit země na okraji eurozóny na trvale udržitelné dluhové trajektorie.) V tuto chvíli není zapotřebí podporovat dluhopisy zemí na okraji eurozóny, zvláště pokud by to hraničilo s nezákonností.
Subscribe to Project Syndicate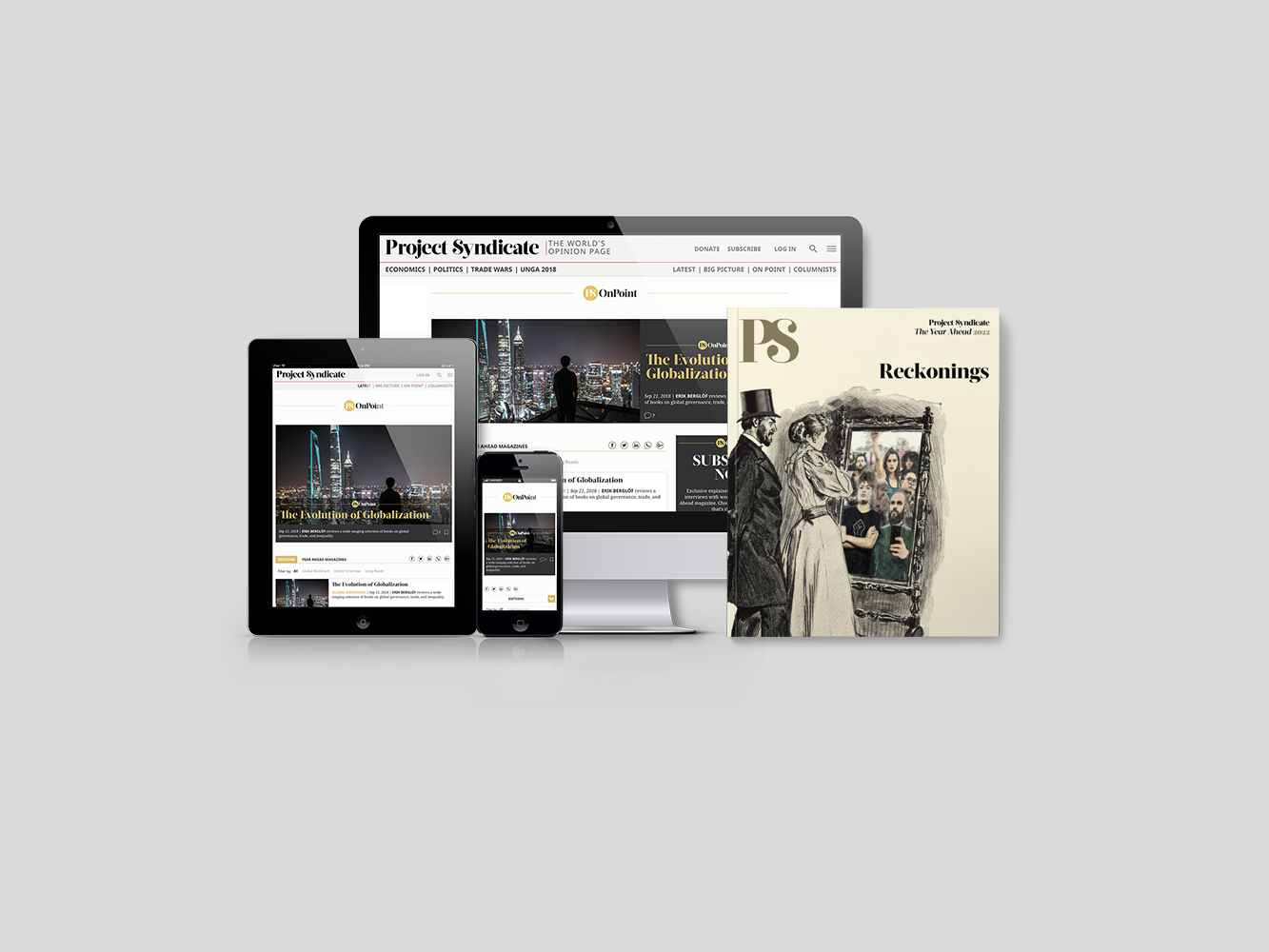 Subscribe to Project Syndicate
Our newest magazine, The Year Ahead 2022: Reckonings, is here. To receive your print copy, delivered wherever you are in the world, subscribe to PS for less than $9 a month.
As a PS subscriber, you'll also enjoy unlimited access to our On Point suite of premium long-form content, Say More contributor interviews, The Big Picture topical collections, and the full PS archive.
Co by tedy měla ECB nakupovat, pokud chce rozšířit měnovou základnu? Z několika důvodů by měla nakoupit dluhopisy amerického ministerstva financí. Jinými slovy by se měla vrátit k intervencím na devizovém trhu.
Za prvé by to nenaráželo na žádné právní překážky. Operace na devizovém trhu plně spadají do působnosti ECB. Navíc nevyvolávají problémy s morálním hazardem (pokud tedy pomineme dlouhodobý morální hazard, který pro americkou fiskální politiku představuje "přemrštěná výsada" tisknout mezinárodní měnu). A konečně by nákupy dolarů Evropskou centrální bankou pomohly snížit kurz eura k dolaru.
Podobné devizové operace mezi centrálními bankami skupiny G-7 se v posledních letech přestaly používat, částečně i kvůli teorii, že neovlivňují směnné kurzy, pokud nemění peněžní nabídky. V tomto případě však hovoříme o nákupech dolarů Evropskou centrální bankou, které by peněžní nabídku eur změnily. Zvýšení nabídky eur by přirozeně snížilo jejich cenu. Měnová expanze, jež znehodnocuje měnu, je efektivnější než měnová expanze, která to nedělá, zvláště když podobně jako v tomto případě existuje jen velmi malý prostor pro další snižování krátkodobých úrokových sazeb.
Znehodnocení eura by bylo nejlepší cestou k obnově mezinárodní cenové konkurenceschopnosti zemí na okraji eurozóny a oživení jejich exportních sektorů. Tyto země by samozřejmě provedly devalvaci samy, kdyby deset let před krizí nevyměnily vlastní měny za euro (a kdyby neměly dluhy denominované v eurech). Není-li řešením odchod od eura, pak oslabení měny v celé eurozóně řešením je.
Směnný kurz eura se během čtyř let krize pozoruhodně držel. Měna dokonce ještě posílila, když ECB odmítla na svém zasedání 6. března podniknout jakýkoliv měnový stimul. Euro by si tedy mohlo značné oslabení dovolit. Dokonce i Němci by mohli přijít snadným penězům na chuť, pokud by to znamenalo vyšší export.
Centrální banky by měly volit a volí svou měnovou politiku tak, aby především sloužila jejich vlastním ekonomickým zájmům. Návrhy na mezinárodní koordinaci politiky v zájmu společného prospěchu jsou však fér. Guvernér Indické rezervní banky Raghúram Rádžan nedávno vyzval centrální banky rozvinutých zemí, aby prostřednictvím mezinárodní spolupráce zohlednily i zájmy států s rozvíjejícími se trhy.
Devizová intervence ECB by si v tomto ohledu vedla dobře. Rozvíjející se ekonomiky se letos obávají zpřísnění globální měnové politiky, nikoliv jejího uvolnění, které před třemi lety vyvolalo diskuse o "měnových válkách". V době, kdy Fed utlumuje své nákupy dlouhodobých aktiv včetně dluhopisů amerického ministerstva financí, je ideální čas na to, aby ECB nastoupila na scénu a také si nějaké koupila.
Z angličtiny přeložil Jiří Kobělka.