Menghitung Hal yang Berarti dalam Pembangunan
NEW YORK – Bagi banyak orang, cara terbaik untuk mengukur "pembangunan" adalah dengan melihat kuantitas perubahan yang telah terjadi – seperti peningkatan pendapatan rata-rata, angka harapan hidup, atau lamanya pendidikan di sekolah. Indeks Pembangunan Manusia (HDI), yang merupakan sebuah gabungan ukuran kemajuan nasional yang dimonitor oleh kantor saya, UNDP, menggabungkan ketiga statistik untuk mengurutkan negara-negara berdasarkan hal tersebut.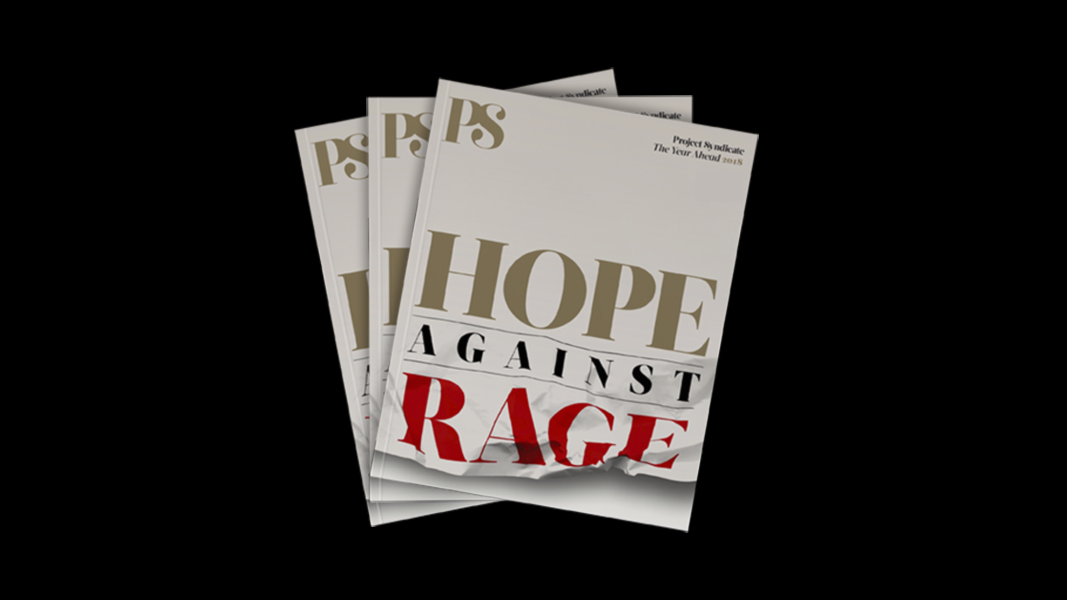 The Year Ahead 2018
The world's leading thinkers and policymakers examine what's come apart in the past year, and anticipate what will define the year ahead.
Namun yang banyak orang tidak sadari adalah meskipun metrik tersebut sangat berguna, namun hal tersebut tidak dapat menceritakan keseluruhan cerita mengenai pembangunan. Sebenarnya, untuk memahami sejauh apa pembangunan di suatu negara, maka kita harus memahami bagaimana kehidupan masyarakat dipengaruhi oleh kemajuan yang terjadi. Dan untuk memahami hal tersebut, kita juga harus mempertimbangkan kualitas perubahan yang dilaporkan. 
Ketika para ahli statistika melakukan perbandingan antar negara, mereka memerlukan data yang sepadan. Misalnya, untuk membandingkan angka kehadiran siswa di sekolah, para peneliti harus menghitung jumlah siswa yang terdaftar di setiap negara, dibandingkan dengan jumlah seluruh anak-anak usia sekolah (mserkipun untuk melakukan hal ini bisa menjadi tantangan di banyak negara berkembang, dimana pencatatan data tidak selalu terstandarisasi).
Namun untuk mengukur kualitas relatif sistem pendidikan suatu negara, para peneliti tentu ingin menentukan apakah para siswa benar-benar belajar. Untuk mendapatkan data tersebut, para ahli statistik perlu menguji siswa mengenai berbagai mata pelajaran, dan hal ini merupakan sebuah proyek yang lebih ambisius dibandingkan hanya menghitung kehadiran siswa.  
Para ahli statistik selalu menyadari bahwa membandingkan kuantitas adalah hal yang jauh lebih mudah dibandingkan membandingkan kualitas. Namun, karena kita hanya mempunyai alat ukur tersebut, maka kelemahan ini sering diabaikan ketika menilai tingkat kemajuan atau mengambil kebijakan, meskipun "kemajuan" menurut indikator yang ada tidak selalu berarti kemajuan yang sebenarnya. Jika kita ingin mencapai pemerataan pembangunan di dunia, maka kita harus mengubah bagaimana kita mengukur dan mencatat kualitas dari inisiatif kebijakan.
Misalnya saja statistika yang diukur oleh HDI – yaitu angka harapan hidup, pendidikan, dan pendapatan per kapita. Statistik angka harapan hidup memberikan kesan bahwa dunia ini menjadi lebih sehat, dan data menunjukkan bahwa orang kini hidup lebih lama dari sebelumnya; sejak tahun 1990, angka harapan hidup rata-rata meningkat dalam enam tahun terakhir. Namun peningkatan kualitas hidup tidak mengalami banyak peningkatan. Umur yang lebih panjang sering disertai dengan penyakit dan kecacatan – seperti demensia, yang berdasarkan perkiraan WHO diderita oleh 47.5 juta orang diseluruh dunia.  
Ketika angka harapan hidup dapat dihitung berdasarkan catatan angka kelahiran dan kematian, indeks yang mengukur kualitas hidup, seperti perkiraan WHO mengenai angka harapan hidup yang disesuaikan dengan kecacatan, memerlukan jumlah informasi yang cukup besar dalam berbagai jenis penyakit dan kecacatan di setiap negara. Dan, sayangnya, kesulitan dalam memperoleh data tersebut berarti bahwa banyak data mengenai kualitas hidup tidak lengkap atau jarang dikumpulkan.
Hal yang sama juga terjadi dalam pendidikan. Tidak ada keraguan bahwa dunia telah mengalami kemajuan dalam memperluas akses terhadap pendidikan, yang terlihat dari lebih banyak anak yang terdaftar dan mendapatkan pendidikan dari yang pernah terjadi sebelumnya. Namun bagaimana kita mengukur kesenjangan dalam kualitas pendidikan? Sekitar 250 juta anak diseluruh dunia tidak mempelajari keterampilan dasar, meskipun setengah dari mereka setidaknya telah mengenyam pendidikan selama empat tahun disekolah. Tidak mengherankan bahwa dikebanyakan negara, sekolah di lingkungan yang lebih kaya mempunyai fasilitas yang lebih baik, guru-guru yang lebih berkualitas, dan jumlah murid di kelas yang lebih sedikit. Untuk mengatasi kesenjangan memerlukan pengukuran hasil pendidikan, dibandingkan tingkat pendaftaran sekolah. 
Program Penilaian Siswa Internasional (PISA) dari OECD, yang mengandalkan ujian yang tidak secara langusng berhubungan dengan kurikulum, adalah sebuah pendekatan untuk melakukan perbandingan lintas negara. Hasil yang didapat pada tahun 2015 memperlihatkan gambaran kinerja pendidikan yang lebih kaya diseluruh negara peserta, dan pada saat yang sama menyoroti kesejangan yang mencolok. Misalnya saja, PISA menemukan bahwa "siswa yang kurang beruntung secara sosial-ekonomi diseluruh negara OECD tiga kali lipat lebih mungkin tidak mencapai tingkat dasar kemahiran dalam sains dibandingkan dengan siswa dengan kondisi sosial-ekonomi yang lebih baik."
Data pekerjaan – yang merupakan hal yang sangat penting bagi para pengambil keputusan ketika mereka mempersiapkan masa depan – juga memperlihatkan hal yang sama. Laporan Pembangunan Manusia tahun 2015 mengakui bahwa seiring dengan pergerakan menuju perekonomian berbasis pengetahuan, pekerja dengan keterampilan rendah atau marjinal lebih beresiko kehilangan pekerjaan dan peluang eksploitasi pekerja informal dan tidak berbayar meningkat.
Untuk menempatkan hal ini dalam perspektif, kita bisa melihat perkiraan pekerjaan di Uni Eropa yang memperkirakan adanya penambahan 16 juta pekerjaan baru antara tahun 2010 dan 2020. Namun, pada periode yang sama, jumlah pekerjaan yang tersedia untuk orang dengan pendidikan informal diperkirakan mengalami penurunan, yaitu sebesar 12 juta.
 "Tidak semua hal yang bisa dihitung berarti. Tidak semua hal yang berarti dapat dihitung," merupakan hal yang ditulis oleh sosiolog William Bruce Cameron pada tahun 1963. Perkataannya masih relevan saat ini, meskipun sehubungan dengan penghitungan pembangunan manusia, saya mengusulkan sedikit revisi: "Tidak semua yang dapat dihitung bisa memperhitungkan semua hal."
Pembangunan manusia yang setara mengharuskan para pengambil kebijakan untuk lebih memperhatikan kualitas hasil yang dicapai, dibandingkan fokus pada pengukuran perubahan yang kuantitatif. Hanya ketika kita mengetahui bagaimana orang dipengaruhi oleh pembangunan, maka kita dapat merancang kebijakan yang dapat memberikan perbaikan paling berharga dalam hidup kita. "Tujuan untuk hidup selama mungkin bukanlah suatu tujuan yang terbaik," menurut Deepak Chopra yang merupakan seorang penulis, "karena kuantitas tidak sama dengan kualitas".