Un verano de descontento en América Latina
CIUDAD DE MÉXICO – En el Caribe, el verano es el momento del año en que suceden cosas. Con el aumento de temperaturas y el paso de huracanes, tienden a animarse las pasiones y a estallar las crisis. Pero es raro que estas se den en más de un país a la vez, y por lo general los riesgos que plantean son limitados. Este año fue distinto.
El 7 de julio, hombres armados tomaron por asalto a mitad de la noche la residencia privada del presidente haitiano Jovenel Moïse y lo mataron a balazos, un hecho que conmocionó al país y dio inicio a una lucha por el poder político. El primer ministro Claude Joseph, que ha ejercido de presidente interino desde la muerte de Moïse, aceptó entregar el poder a Ariel Henry, a quien Moïse había designado próximo primer ministro apenas dos días antes de morir. Pero aunque esto puede ayudar a desactivar la crisis política inmediata, el asesinato no presagia nada bueno para la estabilidad y prosperidad de Haití.
Este mes también se produjo la mayor muestra de disenso que haya visto Cuba en décadas, con miles de cubanos que salieron a las calles para protestar por el deterioro de las condiciones de vida y la escasez de bienes básicos (entre ellos medicamentos, en medio de un brote de COVID‑19 cada vez peor). Muchos pidieron el final de los 61 años de régimen comunista.
Para las autoridades en Estados Unidos, esto parece una tormenta perfecta en formación. Su peor pesadilla latinoamericana es que se produzca un éxodo simultáneo de refugiados de Haití y Cuba a Miami. Una perspectiva que es particularmente inquietante en un momento en que los arrestos de migrantes en la frontera entre Estados Unidos y México están en su mayor nivel desde 2000.
Tras el golpe militar de 1991 en Haití, decenas de miles de haitianos partieron hacia Estados Unidos. Hoy hay miles de haitianos estacionados fuera de la oficina mexicana para refugiados en Tapachula, en la frontera de México con Guatemala. Varios miles más han formado un campo «temporal» cada vez más permanente en Tijuana. El secretario estadounidense de seguridad interior Alejandro Mayorkas advirtió a los haitianos que no intenten entrar a Estados Unidos, pero es probable que muchos lo ignoren.
En el caso de Cuba, los funcionarios estadounidenses pueden tener más razones para preocuparse. En 1965, durante una de las primeras crisis económicas posteriores a la revolución cubana, Fidel Castro permitió al gobierno suizo y al de los Estados Unidos con el presidente Lyndon B. Johnson operar unos «vuelos de la libertad», que llevaron a miles de cubanos a Miami.
Subscribe to Project Syndicate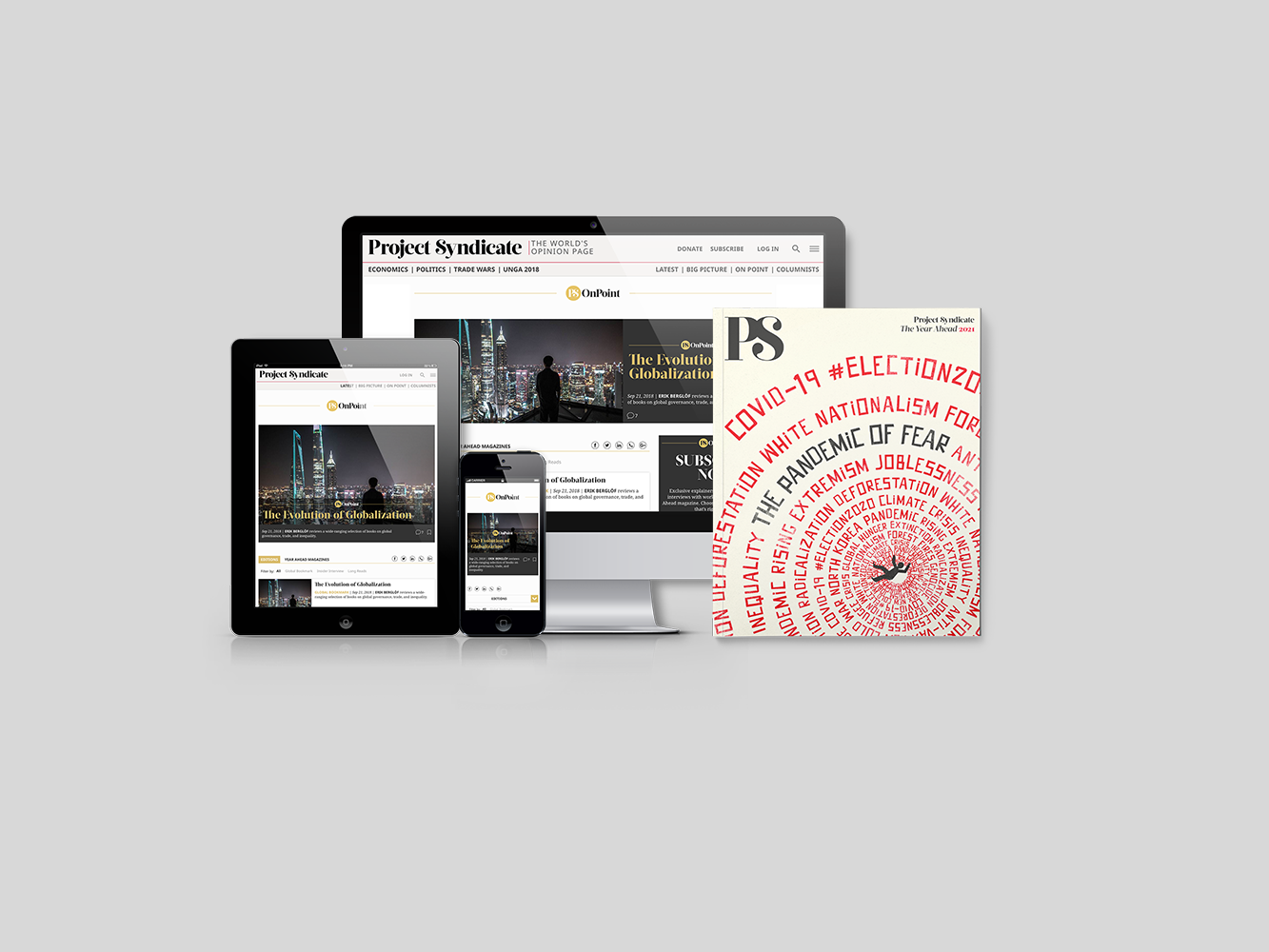 Subscribe to Project Syndicate
Enjoy unlimited access to the ideas and opinions of the world's leading thinkers, including weekly long reads, book reviews, topical collections, and interviews; The Year Ahead annual print magazine; the complete PS archive; and more. All for less than $9 a month.
En 1980, con el éxodo del Mariel (ideado una vez más por Castro) llegaron a Miami 125 000 cubanos con los antecedentes más variados (aunque algunos terminaron en un complejo militar en Arkansas). En 1994, tras los disturbios del «maleconazo», Castro anunció que quien quisiera irse del país podía hacerlo. Fue así que entre 25 000 y 40 000 cubanos se hicieron a la mar rumbo a Miami en balsas improvisadas; muchos terminaron en la base naval estadounidense de Guantánamo.
La expulsión de cubanos después de protestas masivas ha sido el procedimiento habitual del régimen. Pero es posible que esta estrategia ya no sea suficiente para desactivar las tensiones internas. Para empezar, Fidel está muerto, y su hermano Raúl (que gobernaba el país desde 2006) se retiró en abril. Yo conocí a Fidel, y Raúl no es Fidel. Ni él ni Miguel Díaz‑Canel, quien sucedió a Raúl como presidente y jefe del Partido Comunista, tienen con el pueblo cubano el vínculo carismático que, para bien o para mal, tenía Fidel.
Además, la crisis económica que enfrenta Cuba en la actualidad puede ser mucho más grave que la del «período especial» tras la caída de la Unión Soviética. La maxidevaluación de enero generó hiperinflación, la producción está paralizada, y las restricciones a las remesas y al turismo desde Miami impuestas por el gobierno del expresidente Donald Trump siguen vigentes. Hay escasez de casi todo lo que necesitan los cubanos. La gente tiene que hacer largas filas para comprar bienes básicos y padece cortes de electricidad en el calor agobiante del verano. Y al mismo tiempo la pandemia está haciendo estragos.
Los cubanos no ven ninguna luz al final del túnel. Aun si el gobierno implementara reformas económicas radicales (por ejemplo privatizaciones a gran escala, financiadas con recursos de la diáspora cubana, o una liberalización total de las importaciones) los resultados no serían inmediatos.
Una última característica distintiva de la crisis actual es el papel de las redes sociales. Aunque muchas veces se exageró su importancia, es indudable que su mayor disponibilidad en Cuba desde la normalización diplomática del expresidente Barack Obama en 2016 tuvo un efecto. Ahora los manifestantes pueden comunicarse entre sí y compartir información práctica, consignas, fotos y canciones. Y pueden compartir sus experiencias con el resto del mundo en tiempo real.
No hay mayor prueba del impacto de las redes sociales que la decisión que tomó el gobierno cubano el 11 de julio de cortar Internet (medida que aún no se ha revertido del todo). El gobierno estadounidense está analizando la posibilidad de restaurar el acceso de los cubanos a Internet usando tecnología satelital offshore.
Por supuesto que el régimen cubano también apeló a la represión a la vieja usanza. Contramanifestantes, policías (tal vez incluso personal militar vestido de civil) y matones con garrotes consiguieron dispersar las multitudes y evitar nuevas protestas. Cientos de manifestantes (más de 500 según Human Rights Watch) fueron detenidos.
Un hecho crucial es que el gobierno se abstuvo de desplegar a las fuerzas armadas (al menos, hasta ahora). Hacerlo pondría a los soldados ante una difícil disyuntiva: dispararle a la multitud, si se diera la orden, o unirse a ella. Cualquiera de las dos alternativas supondría el fin del régimen cubano que conocemos.
Pero en cualquier caso, es probable que ya se estén dando cambios en Cuba. La generación más joven de funcionarios sabe que la situación actual es insostenible. Lo sucedido echa por tierra cualquier esperanza que les quedara de reformar la economía sin reformar también el sistema político.
Si en Cuba se producen cambios reales, toda América Latina sentirá los efectos. En este momento, candidatos de centroizquierda ya ganaron o tienen buenas probabilidades de ganar las elecciones presidenciales en Brasil, Chile, Colombia y Perú. Hasta cierto punto todos ellos tienen a Cuba como una mochila en la espalda. Un final del régimen comunista cubano puede dar a la izquierda latinoamericana la posibilidad (o la obligación) de cerrar cuentas con un pasado de inclinaciones autoritarias.