Uma moeda global para pobres
SÃO PAULO – Em 2002, o economista ganhador do Prêmio Nobel Thomas Sargent e François Velde, hoje economista sênior do Banco da Reserva Federal de Chicago, publicaram um livro intitulado "O Grande Problema do Pequeno Troco". O título do livro foi inspirado pelas observações do historiador econômico Carlo Cipolla sobre o funcionamento do sistema medieval de moeda-mercadoria - e, em particular, a partir do século XII, seu fracasso persistente em evitar a escassez de moedas de pequeno valor utilizadas, principalmente, por pobres.
Atualmente, o mundo enfrenta o grande problema da escassez de uma moeda global de "pequeno troco". Como, por exemplo, trabalhadores migrantes nas economias mais desenvolvidas enviam dinheiro de forma barata e segura para suas famílias nos países em desenvolvimento? As remessas bancárias internacionais são muito caras, e ainda não se sabe se a Libra do Facebook, ou outra criptomoeda, será uma opção viável e estável para assegurar uma moeda global para pobres. No entanto, os formuladores de política pública e empresas de tecnologia de hoje podem buscar orientação da história monetária.
Cipolla argumentou que o problema medieval da escassez de moedas de pequeno valor reside na diferença persistente das taxas de câmbio entre as moedas de ouro e prata, de grande valor, e as moedas menores usadas nas transações diárias e de maior custo de produção. Somente no final do século XIX, após centenas de anos de tentativa e erro, a maioria dos países europeus encontrou uma solução: os governos deveriam emitir moedas de alta qualidade, difíceis de serem falsificadas, com pouco ou nenhum valor intrínseco, mas convertíveis em ouro. Essa ideia monetária sustentou a emergência do padrão-ouro.
Durante a segunda metade do século XX, a convertibilidade em ouro deu lugar a sistemas monetários nacionais baseados em moeda fiduciária, e o dólar americano tornou-se a moeda principal para transações internacionais de alto valor. Mas fornecer aos pobres acesso a moeda de "pequeno valor" em um mundo globalizado se mostrou mais problemático.
Mais recentemente, entidades privadas emitiram novas moedas usando tecnologias de telefonia móvel ou blockchain para ajudar a melhorar o acesso ao dinheiro em áreas pobres (e para responder à queda da confiança pública em governos, emissores de moedas nacionais, após a crise financeira de 2008). No entanto, ainda existe uma "escassez" recorrente de moeda global para pobres.
As remessas internacionais continuam sendo o meio mais comum utilizado para transações financeiras de pequeno valor. O relatório de 2019 das Nações Unidas sobre o progresso mundial em direção aos Objetivos de Desenvolvimento Sustentável (ODS) aponta que as remessas de trabalhadores migrantes estão se tornando a maior fonte de financiamento externo para países em desenvolvimento. Elas totalizaram US$ 689 bilhões em 2018, mais de três vezes o valor dos recursos, naquele ano, de assistência oficial ao desenvolvimento para esses países. E as remessas para países de baixa e média rendas cresceram 9,6% em comparação a 2017.
Subscribe now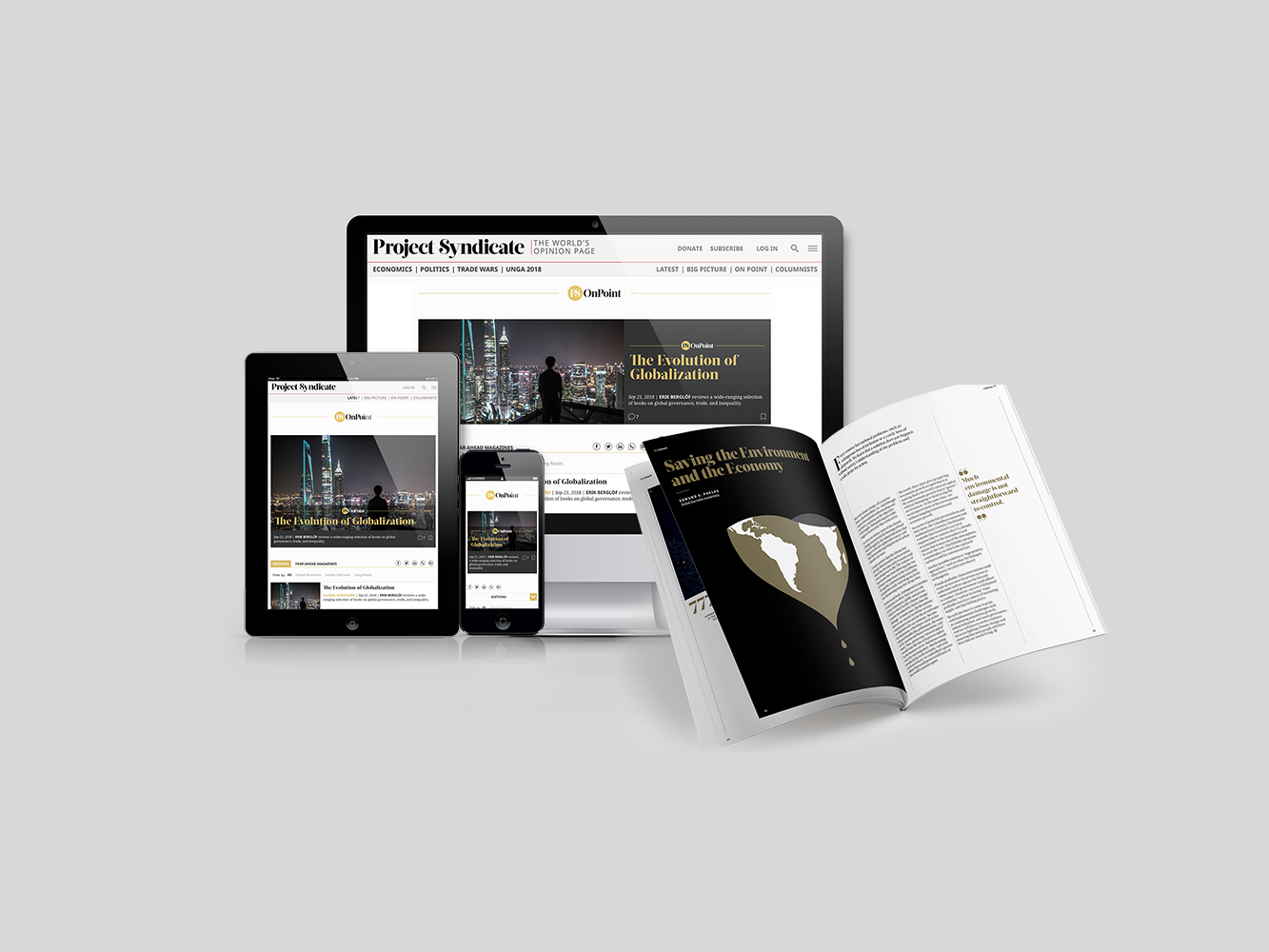 Subscribe now
Get unlimited access to OnPoint, the Big Picture, and the entire PS archive of more than 14,000 commentaries, plus our annual magazine, for less than $2 a week.
No entanto, as remessas internacionais são excessivamente caras e ineficientes para enfrentar o persistente problema econômico da moeda global para pobres. No primeiro trimestre de 2019, o custo médio de envio de US$200 foi de 7%. Na África e nas pequenas ilhas do Pacífico, esse custo chegou a 10% desse valor. A meta dos ODS é atingir 3% em média até o ano de 2030 e que está, portanto, muito distante.
Talvez as remessas sejam o que a depreciação das moedas de pequeno valor foi para o sistema monetário medieval: uma resposta política incompleta e temporária para a escassez de dinheiro. O que é realmente necessário é um meio de pagamento global eficaz e confiável para fornecer liquidez internacional a pobres.
Hoje, a falta de competição entre agentes financeiros e as incertezas relacionadas aos mercados monetários em países em desenvolvimento estão impedindo o estabelecimento de tal sistema. E, globalmente, cerca de 1,7 bilhão de adultos permanecem sem acesso a serviços bancários.
Ademais, bancos e instituições financeiras tradicionais aparentemente carecem de incentivos econômicos e jurídicos para estabelecer um sistema de pagamento para pobres a baixo custo. Se banqueiros mercantes impulsionaram as inovações financeiras em tempos medievais, as empresas de tecnologia estão agora no comando, e os formuladores de políticas públicas e reguladores devem se preparar de forma adequada.
Embora as tecnologias de blockchain e telefonia móvel possam fornecer moeda internacional para pobres, alguns temem que elas também possam criar instabilidade financeira global. Comentaristas, incluindo Katherina Pistor, alertaram sobre os possíveis riscos associados, de natureza financeira e outros, à Libra do Facebook, e pediram que governos intervenham antes de que projeto decole.
Joseph Stiglitz, por sua vez, enfatizou a importância da confiança na moeda: toda moeda fiduciária é baseada na confiança de que ela é convertível sob demanda. Ao contrário de outras criptomoedas, a Libra seria emitida com base em reservas, e seu valor seria fixado em termos de uma cesta global de moedas. No entanto, ainda assim, esse atributo pode não ser suficiente para torná-la viável.
Prefiro colocar a questão de outra maneira: quem pode fornecer uma moeda global para pobres e sob quais condições regulatórias? Bancos centrais nacionais podem em breve emitir moedas digitais. E, como Harold James sustentou, a nova tecnologia trouxe ao alcance a possibilidade de uma moeda global não conectada a um poder soberano nacional. Esta poderia ser uma oportunidade para o Fundo Monetário Internacional, ou mesmo o Banco de Compensações Internacionais, ajudar os pobres do mundo.
Fornecer um sistema de pagamento barato e confiável para os menos favorecidos é um desafio secular, mas a tecnologia para resolver o problema já está disponível. O que o mundo precisa agora é de novas ideias e instituições monetárias para tornar isso uma realidade e permitir a realização dos ODS.