Natankovat Globálnímu fondu plnou
, ,
NEW YORK – Nejdůležitějším jednotlivým opatřením v oblasti veřejného zdraví v roce 2019 bude doplnění rozpočtu Globálního fondu pro boj proti AIDS, tuberkulóze a malárii. Tyto tři nemoci, které v současnosti zabijí kolem 2,5 milionu lidí ročně, by se mohlo podařit úplně potlačit do roku 2030, takže počet úmrtí by klesl téměř na nulu. Prvořadým nástrojem úspěchu je právě Globální fond, a aby splnil své poslání, potřebuje si zajistit 10 miliard dolarů ročně.
Globální fond, jejž v roce 2001 založil Kofi Annan, má zásluhu na záchraně 27 milionů životů a ovládnutí tří epidemií do té míry, že je lze realisticky ukončit do roku 2030. Přestože ani jednu ze tří chorob není možné do té doby zcela vymýtit, lze předejít téměř všem úmrtím a novým případům nákazy, protože diagnostika, prevence a léčba se během posledních 25 let výrazně zlepšily a podstatně zlevnily.
U AIDS nejenže léčba viru HIV udržuje nakažené jedince v dobrém zdravotním stavu, ale také snižuje virovou zátěž natolik, že je nepravděpodobné, že by nakazili ostatní. V tomto smyslu platí, že "léčba je prevence": léčba dostatečně vysokého podílu HIV pozitivních osob do značné míry skoncuje s přenosem viru.
Obdobně pokroky v diagnostice (jednoduchý test z kapky krve), prevenci (moskytiéry ošetřené insekticidy s dlouhodobým účinkem a další pomůcky) a léčbě (laciná kombinační léčiva založená na artemisininu) umožňují eliminovat téměř všechna úmrtí na malárii (kterých už je o 60 % méně oproti vrcholu v prvních letech nového tisíciletí). Nedávný mírný nárůst počtu infekcí a úmrtí je zneklidňujícím znamením, že svět do této bitvy opět nedostatečně investuje.
U tuberkulózy je stále úkolem k řešení včasná diagnóza a účinná léčba, se zvláštním důrazem na multirezistentní TBC. Úmrtnost na TBC klesla od roku 2000 o zhruba 42 %. Při dostatečném rozsahu účinného monitoringu a léčby by také bylo možné z velké části předejít obětem na životech.
Relativně nízké náklady a obrovské přínosy těchto zásahů znamenají, že země s vysokými a vyššími středními příjmy by měly příslušně nastavit priority svých zdravotních programů a národních rozpočtů. Je šokující, že ve Spojených státech se kvůli nedbalosti federální vlády dostává léčba jen asi polovině HIV pozitivních osob.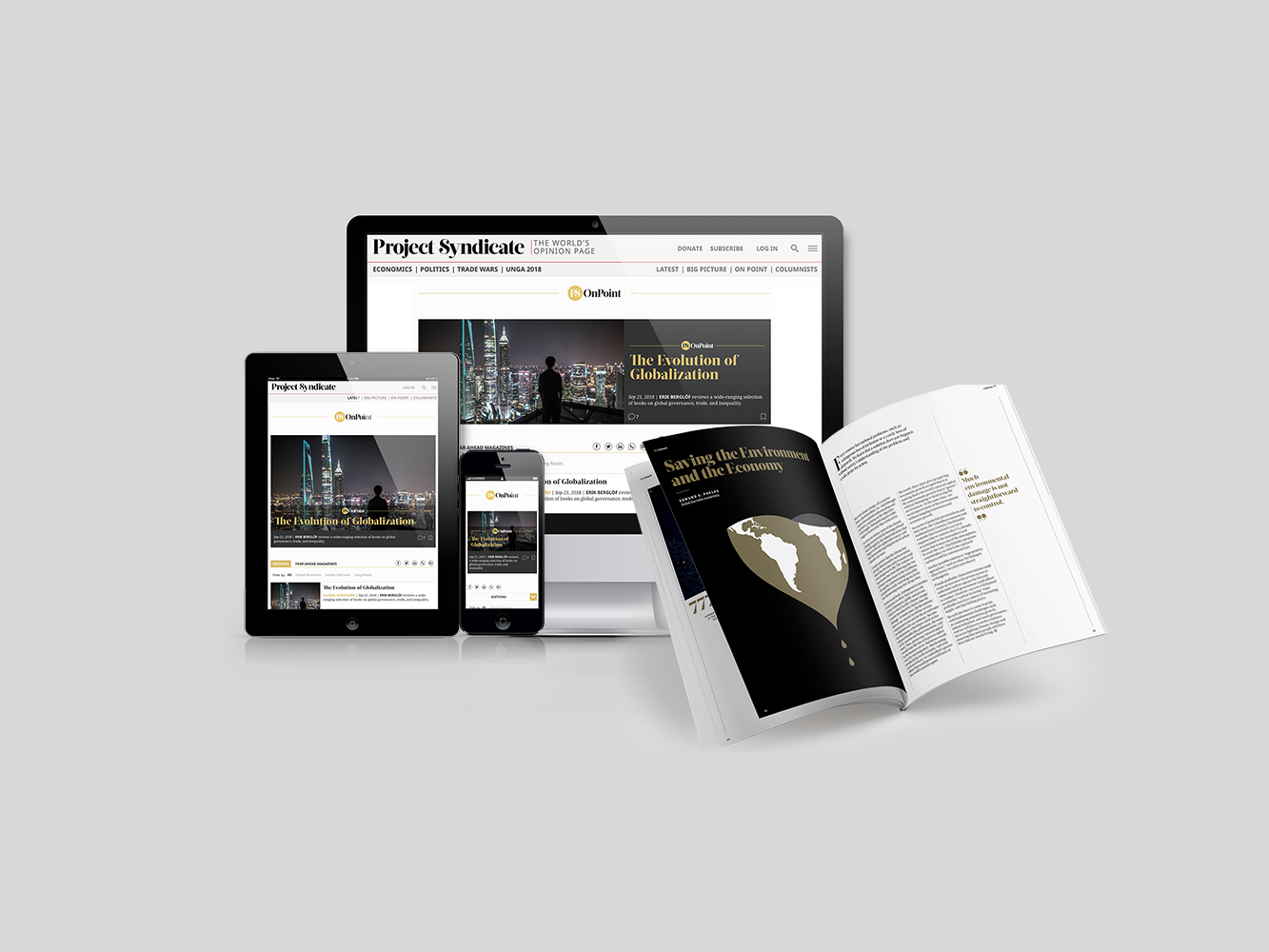 Subscribe now
For a limited time only, get unlimited access to On Point, The Big Picture, and the PS Archive, plus our annual magazine, for less than $2 a week.
V rozvojových zemích s nízkými a nižšími středními příjmy však národní rozpočty nestačí. Nedávné propočty Mezinárodního měnového fondu ukazují, že tyto země nemají prostředky k zajištění všeobecné dostupnosti zdravotní péče a dalších základních služeb, jichž se domáhají Cíle udržitelného rozvoje.
Právě to byl jeden ze dvou prvořadých důvodů k vytvoření Globálního fondu: posílit schopnost chudších zemí zvládat epidemie. Dalším důvodem bylo zapojit do potírání těchto tří epidemií špičkovou globální vědu a rigorózní řízení. Díky svému unikátnímu provoznímu modelu se Globálnímu fondu daří obojí: vytváří a šíří znalosti potřebné k boji proti všem třem chorobám a důsledně dohlíží na realizaci projektů, které financuje.
Globální fond začal na počátku nultých let nadějně, se silnou podporou obou politických stran v USA a podobnou podporou napříč stranami v dalších zemích. Nejpevnějším stoupencem Globálního fondu mezi světovými lídry byl prezident George W. Bush a jeho vůdčím filantropem Bill Gates. Po finanční krizi roku 2008 ale rozpočet Globálního fondu ustrnul a rozevřela se mezera mezi tím, co je třeba a co se financuje.
V říjnu 2019, kdy se během konference v Lyonu pořádané francouzskou vládou bude doplňovat rozpočet Globálního fondu na roky 2020-22, je nutné tuto mezeru zacelit. V předchozím kole doplňování rozpočtu Globální fond zjistil potřebu celkového tříletého financování ve výši zhruba 98 miliard dolarů, kterou kromě asi 30 miliard dolarů dokázaly pokrýt domácí rozpočty a další zdroje. Přesto dárci namísto doplnění chybějících 30 miliard dolarů (zhruba 10 miliard dolarů ročně) dali Globálnímu fondu jen 13 miliard dolarů. Absence dostatečného financování znamenala, že všechny tři nemoci dál zabíjely a zbytečně se šířily.
Tentokrát je nezbytné pokrýt celý deficit. Globální fond brzy vydá své vlastní hodnocení finančních potřeb, není však pravděpodobné, že se čísla výrazně změnila: zhruba 30 miliard dolarů během tří let, tedy 10 miliard dolarů ročně.
To je pozoruhodně nízká cena za záchranu milionů životů. Uvažme, co 10 miliard dolarů ročně skutečně znamená. Pro 1,2 miliardy lidí v zemích s vysokými příjmy to představuje osm dolarů na osobu za rok. Pro Pentagon je to zhruba pět dní výdajů. A pro 2 208 světových miliardářů jde o pouhou 0,1 % úhrnu jejich čistého jmění (asi 9,1 bilionu dolarů).
Tady je tedy základní návrh: Globální fond by se měl zavázat k úsilí sehnat na příští tři roky 30 miliard dolarů. Polovina z těchto 30 miliard dolarů by mohla pocházet od dárcovských vlád. USA by měly navázat na svou tradici podpory obou politických stran. Dárcem by se měla stát Čína, dřívější příjemce pomoci od Globálního fondu. Druhá polovina finančních prostředků by měla pocházet od nejbohatších lidí světa, jejichž jmění v posledních letech prudce narostlo. Vzor nastavil Gates a v rámci iniciativy The Giving Pledge, již zahájili společně s Warrenem Buffettem, by stovky největších boháčů mohly na období 2020-2022 snadno přislíbit pět miliard dolarů ročně.
Ve světě rozděleném konflikty a chamtivostí je boj Globálního fondu proti třem epidemickým chorobám záležitostí osvíceného vlastního zájmu. Připomíná nám také, jak mnoho může lidstvo dokázat, jestliže spolupracujeme na záchraně životů.
Z angličtiny přeložil David Daduč