Las razones para una política industrial inteligente
MÚNICH – A principios de este año, el ministro de economía alemán Peter Altmaier reveló su "Estrategia Industrial Nacional 2030", que busca proteger a las empresas alemanas contra competidoras chinas que reciben subsidios estatales. La estrategia identifica sectores industriales clave que recibirán apoyo especial del gobierno, pide establecer en Europa la producción de baterías para autos eléctricos y defiende la fusión de empresas como forma de obtener economías de escala.
Es un plan controvertido. Lars Feld, del Consejo Alemán de Expertos Económicos, dijo que esta estrategia es una aberración y acusó a Altmaier de pretender instituir la planificación central. Pero este no es un debate ideológico (como insinúa Feld); la pregunta, más bien, es si esa política industrial puede funcionar. Y aunque el plan de Altmaier contiene aspectos poco convincentes, hay buenos motivos para que el Estado dé apoyo a sectores (como la industria automotriz) que se basarán cada vez más en la inteligencia artificial (IA).
Es verdad que los economistas suelen ver con malos ojos las políticas industriales nacionales, sobre todo porque los gobiernos típicamente las han usado para ayudar a "perdedores", lo que implica mantener en el mercado a empresas no competitivas. El argumento para defenderlas, sobre todo en los países en desarrollo, era que las industrias todavía no desarrolladas necesitan que se las proteja de la competencia extranjera para poder crecer y madurar. Pero el Banco Mundial concluyó hace mucho que esas políticas fracasaron, y dio la espalda a los programas de sustitución de importaciones en los años sesenta y setenta.
El surgimiento de la política comercial estratégica en los ochenta proveyó una base teórica para una política industrial activa. En un mercado mundial perfectamente competitivo, la política de exportación óptima no es el libre comercio, sino un arancel suficientemente pequeño a las exportaciones. Pero la situación cambia si las empresas tienen poder de mercado y compiten estratégicamente entre sí, como la fabricante europea de aviones Airbus y su rival estadounidense Boeing. En este caso, un subsidio a Airbus puede ayudarla a ganarle cuota de mercado a Boeing.
Hace poco, Altmaier y su homólogo francés Bruno Le Maire usaron este argumento para promover una fusión francoalemana de las empresas ferroviarias Alstom y Siemens. Sostuvieron que la vinculación de ambas empresas crearía un "campeón" europeo capaz de enfrentar a la gigante ferroviaria china CRRC.
Pero sus argumentos no parecieron convincentes. El subsidio a Airbus creó un competidor más, pero la propuesta de fusión entre Alstom y Siemens hubiera reducido la cantidad de empresas ferroviarias europeas. Además, como señaló la comisaria de la UE para la competencia, Margrethe Vestager, cuando bloqueó la fusión, Alstom y Siemens prácticamente no compiten con CRRC en terceros países, porque la empresa china se concentra ante todo en su mercado local. Así que lo más probable es que la fusión no hubiera permitido a Alstom-Siemens quitarle cuota de mercado a CRRC.
Subscribe now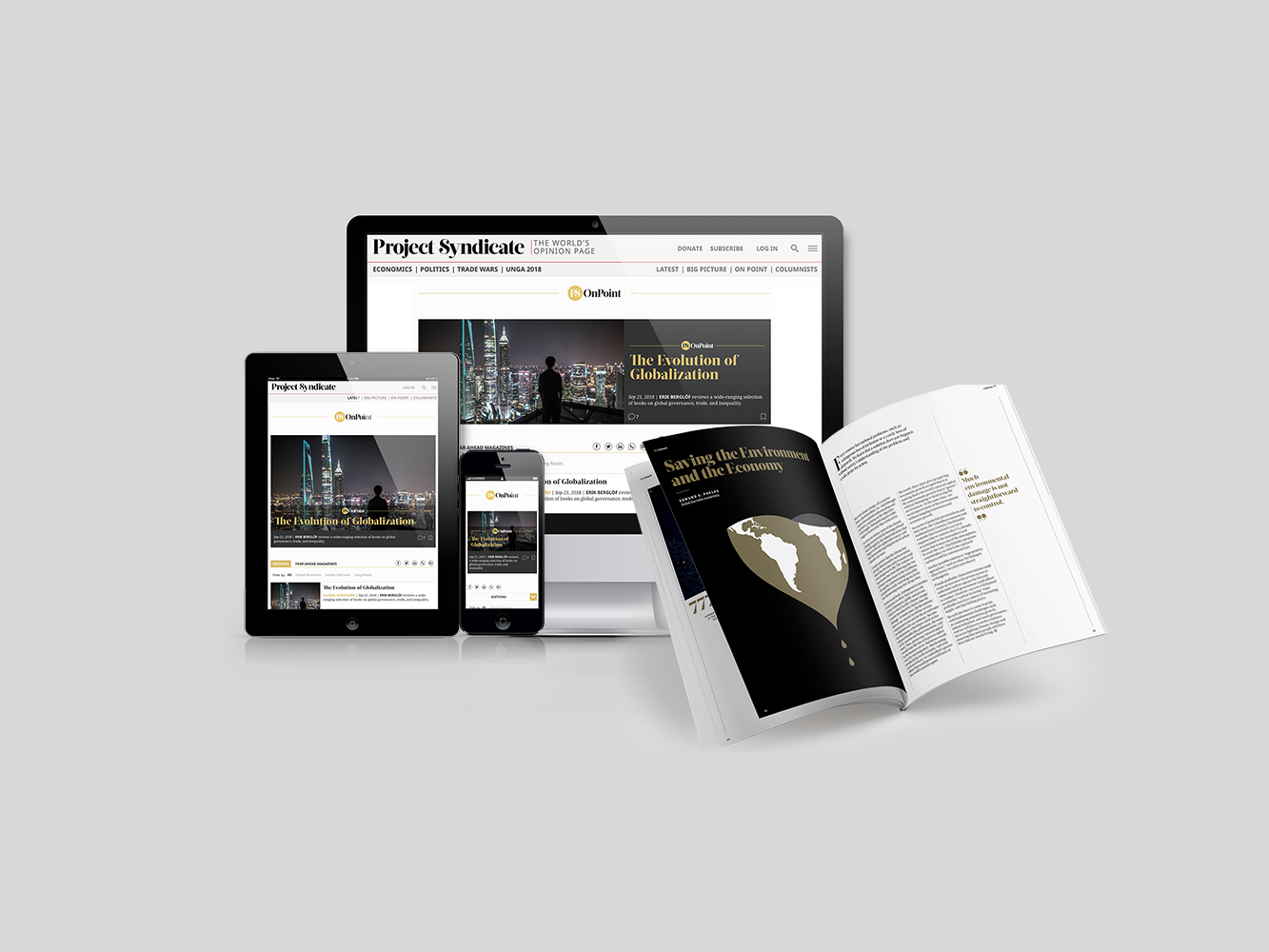 Subscribe now
Get unlimited access to OnPoint, the Big Picture, and the entire PS archive of more than 14,000 commentaries, plus our annual magazine, for less than $2 a week.
Los argumentos para una intervención estatal son mucho más fuertes en sectores que tienen economías de escala, y donde el "aprender haciendo" crea conocimiento que subsistirá incluso después de cancelado el subsidio estatal. Esto vale especialmente en los muchos sectores que pronto se basarán en la IA: cuantos más datos produce una empresa o un sector, más aprende y más mejoran los algoritmos.
Debido a su gran tamaño, China tiene una ventaja comparativa en estos sectores. Las autoridades chinas lo saben, y han usado los subsidios estatales hábilmente para promover la IA y dar apoyo a las empresas locales. Para contrarrestar este desafío, Alemania y Europa deben responder con subsidios propios a los sectores basados en el conocimiento.
La industria automotriz europea es un candidato obvio a recibir esa clase de apoyo. Por eso el plan de Altmaier para desarrollar la producción europea de baterías para autos eléctricos tiene sentido, e incluso puede acelerar un renacimiento industrial en todo el continente.
Producir baterías para autos eléctricos en Europa atraería a más empresas automotrices y abarataría los autos, porque reduciría enormemente la necesidad de los productores de importar baterías de Asia. A su vez, ese crecimiento puede crear un efecto de aglomeración en cascada, conforme más automotrices trasladen la producción a Europa para estar cerca de otras fabricantes de autos y de sus proveedores. Paul Krugman y Anthony J. Venables describieron hace más de dos décadas estos vínculos entre empresas en un artículo muy conocido.
Una industria automotriz europea importante generaría un aumento de la demanda de mano de obra y del ingreso per cápita real. Y cuanto más incidan las celdas de baterías en el valor total de los autos eléctricos, más fuerte será el efecto de aglomeración.
Esto supondría un cambio trascendental. En la actualidad China controla toda la cadena de valor de los autos eléctricos, incluido el suministro de cobalto, una materia prima esencial para la fabricación de baterías. El resultado es que China posee el 69% de la producción mundial de celdas de baterías para autos eléctricos, Estados Unidos el 15% (en la "Gigafábrica" de Tesla en Nevada) y Europa sólo el 4%. Pero Europa todavía puede desarrollar la producción de baterías, apelando al reciclado de dispositivos electrónicos usados, al desarrollo de nuevos procesos que permitan ahorrar cobalto y al descubrimiento de depósitos de minerales alternativos.
Algunos dirán que si China puede fabricar autos por menos costo, Europa debe permitir la migración gradual de su industria automotriz a ese país. Al fin y al cabo, los consumidores quieren autos de calidad razonable al menor precio posible. Según este argumento, si los chinos son más eficientes produciendo autos, deben hacerlo ellos. Pero aun sin tener en cuenta la tremenda reacción política y económica que esa decisión generaría en Europa, es una idea muy simplista. La IA será esencial en el futuro de la industria automotriz, y cualquier avance en este campo tendrá efectos derrame positivos en muchos otros sectores.
Si Europa renuncia a su industria automotriz, perderá conocimiento y futuro crecimiento. Por eso, el gobierno alemán no se equivoca al apoyar a sus automotrices. Más que reliquia de la planificación central socialista, a veces la política industrial puede ser la opción inteligente.
Traducción: Esteban Flamini