Bushovi intelektuální katani
Paříž – Přísně tajná memoranda týkající se postupů mučení ve věznicích CIA, zveřejněná Obamovou vládou, vrhají nové světlo na zásadní otázku: čím to, že lidé, kteří konali ve jménu vlády Spojených států, dokázali tak snadno akceptovat myšlenku mučení vězňů, které měli na starost?
Čerstvě zveřejněné dokumenty neodhalují samotná fakta o mučení; ta už dříve znali všichni, kdo je znát chtěli. Odkrývají ale spoustu informací o tom, jak se výkony mučení odvíjely a jak je zúčastnění agenti vnímali.
Nejpozoruhodnější je objev drobných pravidel, vylíčených v příručkách CIA a převzatých právními činiteli vlády. Člověk by si myslel, že mučení bylo výsledkem hrubých chyb či nezamýšlených excesů, spáchaných impulzivně. Právě naopak, interní memoranda dávají najevo, že mučení bylo taktikou formulovanou do jemných podrobností.
Mučení v "pokynech" Bushovy administrativy lze rozdělit do tří kategorií, dle různé míry intenzity: "výchozí" (nahota, úpravy stravy, upírání spánku), "korekční" (bití) a "donucovací" (polévání vodou, uzavírání do stísněných prostor, simulované topení).
V případě fackování se od vyšetřovatele žádalo, aby s mírně roztaženými prsty udeřil na střed vzdálenosti mezi špičkou brady a spodní částí příslušného ušního lalůčku. Polévání nahého vězně mělo trvat 20 minut, pokud teplota vody činila 5°C, 40 minut při 10°C a až 60 minut při 15°C. Spánková deprivace nesměla přesáhnout 180 hodin, leč po osmi hodinách odpočinku ji bylo povoleno zahájit znovu.
Ponořování do vody ve vaně smělo trvat nanejvýš 12 vteřin, ne déle než dvě hodiny denně a maximálně třicet dní za sebou. Simulované topení na zakloněném lehátku (waterboarding) mohlo trvat nejdéle 40 vteřin; dva zatčení ovšem byli tomuto trýznění podrobeni celkem 286krát během jediného měsíce. Uzavírání do stísněného prostoru nesmělo přesahovat dvě hodiny, ale pokud se vězeň v kóji mohl postavit, pak smělo pokračovat až osm hodin vcelku, 18 hodin denně. Pokud byl do kóje vysazen hmyz, pravidla situaci také ošetřovala.
Back to Health: Making Up for Lost Time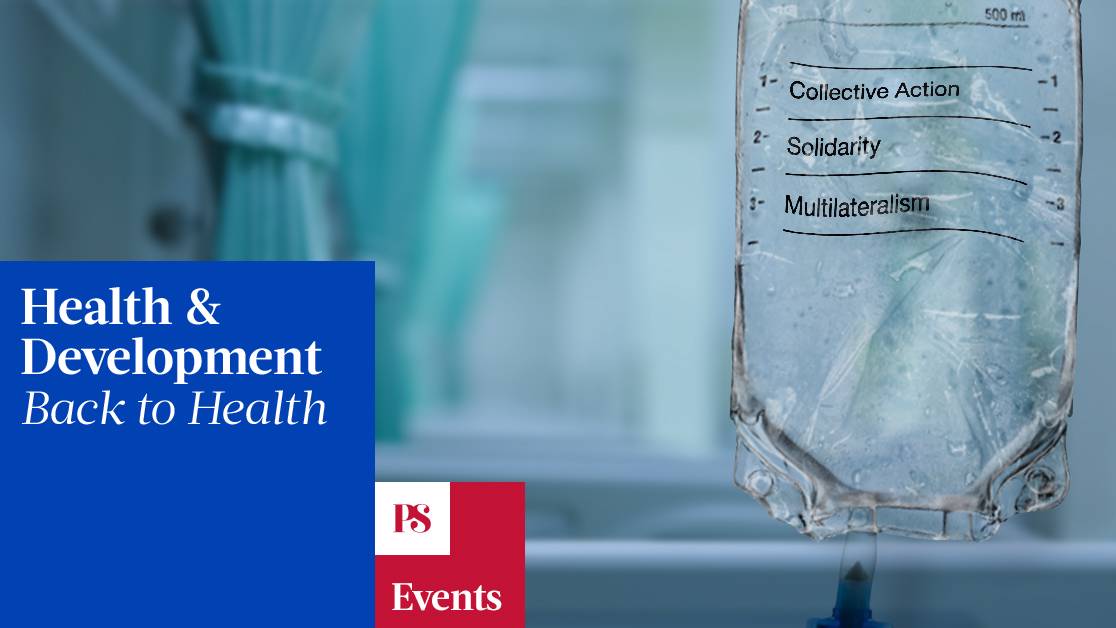 Back to Health: Making Up for Lost Time
The COVID-19 crisis has laid bare systemic inequities that will have to be addressed if we are ever going to build more sustainable, resilient, and inclusive societies. In Back to Health: Making Up for Lost Time, leading experts examined the immediate legacy of the pandemic and explored solutions for bringing all communities and societies back to health.
Odhaluje se taktéž, jak byli mučitelé cvičeni. Většina metod vznikla zpětným odvozením z výcviku, jímž procházejí američtí vojáci, kteří se připravují na "dlouhé a extrémní" situace (což jaksi zodpovědným činitelům umožnilo usuzovat, že tato trýzeň je naprosto snesitelná). Jinými slovy, mučitelé byli nejprve sami mučeni. Následoval čtyřtýdenní rychlokurz, který k zaškolení pro novou práci postačoval.
Nepostradatelnými partnery trýznitelů, jejichž práci měli zajistit právní beztrestnost, byli Bushovi právníci. To byla také novinka: mučení se neobjevuje jako překročení obecné normy, nešťastné, ale opodstatněné. Namísto toho má svou zákonnou normu.
Tady se právníci uchýlili k jiné množině postupů. Aby obešli zákon, výslechy musely probíhat mimo USA, byť se třeba jednalo o americkou vojenskou základnu v zahraničí.
Právní definice mučení předpokládá záměrné působení krutého utrpení. Trýznitelům se tedy radí, aby takový záměr popírali. Cílem facky na tvář tudíž není působit fyzickou bolest, ale vyvolat překvapení a ponížení. Účelem uzavírání do stísněných prostor není někoho dezorientovat, nýbrž vzbudit v zadrženém pocit nepohodlí. Mučitel musí vždy zdůrazňovat svou "dobrou vůli", "čestné přesvědčení" a opodstatněné předpoklady pro ně.
Systematicky se tedy používaly eufemismy: "zdokonalené techniky" místo mučení, "expertní vyšetřovatel" místo mučitele. Zanechávat tělesné stopy se nedoporučuje. Za tímto účelem se dává přednost psychické újmě před fyzickým ubližováním. Nijak nepřekvapí, že všechny videonahrávky těchto postupů se následně ničily.
Na výkonu mučení se podílely rozličné profesní skupiny. Nákaza se tedy šířila daleko za omezený kroužek trýznitelů. Kromě právníků, kteří tyto skutky legitimizovali, přinášeli pravidelně mravní, zákonná či filozofická ospravedlnění také psychologové, psychiatři, lékaři (jejichž přítomnost byla při každém výkonu povinná) a akademici. A přestože mučení prováděli muži, pocit pokoření zesilovalo ponižování v přítomnosti žen.
Koho máme vést k zákonné zodpovědnosti za toto překroucení práva a základních mravních zásad?
Dobrovolník, který provádí samotný výkon mučení, nese menší zodpovědnost než vysoce postavený státní úředník, který jej ospravedlnil a umetal mu cestičku. A ten má zase menší zodpovědnost než lídr s politickou rozhodovací mocí, který jej požadoval.
Pohnat k zodpovědnosti lze také spřátelené zahraniční vlády, zejména v Evropě: přestože o mučení věděly a využívaly takto získaných informací, při žádné příležitosti nevyjádřily ani sebemenší protest, ba ani nedaly najevo nesouhlas. Jejich mlčení se rovnalo souhlasu.
Měli bychom je tedy soudně stíhat?
Nejlepším demokratickým trestem pro politiky je znovu je nevolit. Co se týče nevolených spolupracovníků a pomahačů, můžeme doufat, že je ztrestá jejich okolí: kdo by chtěl studovat u profesora, který obhajoval mučení? Kdo by si přál, aby o spravedlnosti rozhodoval soudce, který posvětil brutalitu? Kdo by chtěl být v péči lékaře, který na surovosti dohlížel?
Máme-li porozumět tomu, proč někteří Američané tak jednoduše akceptovali používání mučení, netřeba hledat nějakou zděděnou nenávist k muslimům či Arabům anebo strach z nich. Ne, příčina je mnohem horší. Memoranda zveřejněná Obamovou vládou nás učí, že mučitelem se může stát každý, kdo vyhoví zdánlivě vznešeným principům diktovaným "smyslem pro povinnost" či nezbytnou "obranou vlasti" anebo je hnán strachem o vlastní život a majetek či životy a bohatství svých bližních.