Budování asijsko-pacifického míru
MANILA – Jedním z hlavních zdrojů napětí v Asii jsou dnes Spratlyovy ostrovy v Jihočínském moři, kde si Filipíny, Vietnam, Čína a další země dělají vzájemně neslučitelné nároky. Podle čínských médií zvýšená "nepřátelskost" v regionu pramení z "ošklivých klevet a spekulací" na straně filipínských komentátorů. Skutečnost je však prozaičtější: květnová narušení filipínského vzdušného prostoru čínskými letadly, březnové proplouvání čínských hlídkových lodí kolem ostrova Recto (Reed) Bank vzdáleném 135 km západně od filipínského ostrova Palawan a také nejvážnější únorový incident, kdy čínská raketová fregata pálila na filipínské rybářské lodě nedaleko od atolu Quirino u Palawanu.
Bude výsledkem těchto opakovaných – a zdá se, že i stále vyhrocenějších – sporů mezi Filipínami a Vietnamem na jedné straně a Čínou na straně druhé ozbrojený konflikt? Válka samozřejmě není v ničím zájmu. Riziko vyplývající z těchto sporů je však stále vyšší, poněvadž vztahy mezi Čínou a Filipínami i Vietnamem jsou na nejnižším bodě za posledních několik desítek let. Vzhledem k těmto napětím není žádným překvapením, že otázka sporné suverenity v Jihočínském moři bude téměř jistě hlavním tématem červencového Regionálního fóra ASEAN i východoasijského summitu, které se po něm uskuteční na Bali.
Loni v červnu jsem měl hlavní projev na oslavách 36. výročí navázání filipínsko-čínských diplomatických vztahů a 10. výročí "Dne přátelství" mezi Filipínami a Čínou, a to za přítomnosti 5000 mých krajanů a hromady čínských představitelů. Přesto titulky v čínských novinách týž den spílaly Filipínám za jejich historický nárok na vlastnictví Spratlyových ostrovů.
Vlády obou zemí si samozřejmě uvědomují potřebu udržet stabilitu a spolupráci, které učinily z východní Asie nejrychleji rostoucí region světa. Totéž platí o vládách Vietnamu a Spojených států. Neexistuje však žádný institucionalizovaný nástroj k prodiskutování a vyřešení tohoto sporu, který téměř denně získává na významu vzhledem k přesvědčení, že pod mořským dnem kolem Spratlyových ostrovů se nacházejí obrovské zásoby nerostných a energetických surovin.
Nyní nastal čas, aby Čína, Filipíny, Vietnam, ostatní státy vznášející nároky a také USA podnikly kroky vedoucí ke snížení těchto napětí. Zapotřebí je především úmluva mezi vedoucími představiteli asijsko-pacifického regionu, která učiní mírumilovné vyřešení sporu závazným pro všechny zúčastněné, velké i malé. Pouze takový závazek může přinést ten typ jistoty, který budou investoři – jacíkoliv investoři – potřebovat, mají-li se zdroje kolem Spratlyových ostrovů rozvíjet.
Představitelé Číny samozřejmě hovoří tak, jako by to byl jejich cíl. Na dubnovém Fóru Boao (asijský Davos) na ostrově Chaj-nan prohlásil čínský prezident Chu Ťin-tchao: "Mír a rozvoj zůstávají převládajícími tématy doby. Svět potřebuje mír, země si zaslouží rozvoj a lidé chtějí spolupráci… Čína bude vždy dobrým sousedem, dobrým přítelem a dobrým partnerem jiných asijských zemí."
Secure your copy of PS Quarterly: The Year Ahead 2023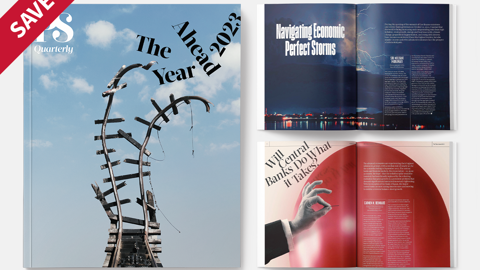 Secure your copy of PS Quarterly: The Year Ahead 2023
Our annual fourth-quarter magazine is here, and available only to Digital Plus and Premium subscribers. Subscribe to Digital Plus today, and save $15.

Je nejvyšší čas proměnit toto smýšlení v realitu; zapotřebí je víc než jen závazek vyřešit tyto spory mírovou cestou. Asijské vlády se také musí začít hlásit k mnohem širší myšlence otevřeného regionalismu, což znamená, že v asijsko-pacifických záležitostech by měly mít slovo i země jako Indie a že tyto země musí respektovat asijské zájmy států za hranicemi regionu. Například USA by měly být vítány k účasti – nebo pokračování v účasti – na mírové a bezpečnostní spolupráci.
Jak ovšem Asie dosáhne v této otázce konsensu? Už od roku 1994, kdy předsednictví ASEAN držel vietnamský prezident Le Duc Anh, navrhuji vedoucím představitelům tohoto sdružení, aby se v rámci prvního kroku k navázání důvěry Spratlyovy ostrovy demilitarizovaly. Úmluva OSN o mořském právu (UNCLOS) a s ní spojené mezinárodní závazky se musí stát základem pro plodné dialogy vedoucí k závazným smlouvám. Pak by mohl začít společný průzkum a rozvoj zdrojů nacházejících se na tomto souostroví a pod ním.
V obecnější rovině bude naléhavým úkolem pro asijské státníky v příštích 5-10 letech nahrazení regionálního "Pax Americana", který po desítky let garantoval stabilitu v regionu, všeobecnějším "Pax Asia-Pacifica" postaveném na vstřícnosti a sdílení zátěže. Takový asijsko-pacifický mír však bude trvalý pouze za předpokladu, že bude založen spíše na rovnováze vzájemných přínosů než na rovnováze moci.
Je zřejmé, že tento koncept předpokládá sdílení zátěže všemi asijsko-pacifickými zeměmi s cílem zajistit soulad a bezpečnost v regionu. Instituce "Pax Asia-Pacifica" bude potřeba vybudovat stejně, jako byl po druhé světové válce vybudován evropský mír, tedy na silných a kooperativních společných podnicích nejmocnějších zemí a regionálních bloků – USA, Číny, Japonska, Indie, Jižní Koreje, Ruska a skupiny ASEAN 10. Pokračování hospodářského růstu a pokroku v regionu vyžaduje, abychom my Asiaté udrželi vzájemnou rivalitu na uzdě a vyhnuli se zbrojení, k němuž dnes, jak se zdá, bohužel dochází.