Europas missliches Moskau-Abenteuer
MADRID – Wenn die Außenminister der Europäischen Union am 22. Februar zusammenkommen, werden sie sich mit den politischen Folgen des unglücklich verlaufenen Moskaubesuchs von Josep Borrell, dem Hohen Vertreter der EU für Außen- und Sicherheitspolitik, auseinandersetzen müssen. Es ist zu hoffen, dass diese Nachbetrachtung dringend erforderliche Fortschritte hin zu einer in sich schlüssigen europäischen Russlandpolitik auslöst.
Das Timing von Borrells Besuch in Moskau – dem ersten eines EU-Vertreters seit 2017 – war, gelinde gesagt, seltsam gewählt. In den Wochen vor Borrells Ankunft war der russische Oppositionsführer Alexei Nawalny aus Deutschland, wo er sich seit August von einem höchstwahrscheinlich vom Kreml befohlenen Giftanschlag erholt hatte, nach Russland zurückgekehrt. Nawalny schaffte es noch nicht einmal aus dem Flughafen, bevor er verhaftet wurde.
Nach einem hastigen und possenhaften Gerichtsverfahren wurde Nawalny zu fast drei Jahren in einer Strafkolonie verurteilt. Dies löste eine Protestwelle aus, und eine Welle der Repression durch den Kreml. Die Polizei verhaftete tausende von Demonstranten, häufig unter Einsatz überzogener Gewalt.
Borrell reiste trotzdem nach Moskau. Aus seiner Sicht sollte der Besuch durch "Beiseitelassen negativer Rhetorik" ein "guter Ausgangspunkt für einen freimütigen Dialog zwischen der EU und Russland" werden. Die Logik ist nicht völlig falsch. Wie Bundeskanzlerin Angela Merkel im Gefolge der Reise anerkannt hat, hat die EU eine "diplomatische Pflicht", die Kommunikationskanäle nach Russland offenzuhalten.
Doch wenn das Bemühen um einen Neustart mit dem Kreml nicht aus einer Position der Stärke heraus erfolgt, fordert das ein Desaster geradezu heraus. Borrell hat dies bei einer gemeinsamen Pressekonferenz in Moskau, auf der der russische Außenminister Sergei Lawrow die EU als "unzuverlässigen Partner" bezeichnete und ihre Führung beschuldigte, Lügen über Nawalnys Vergiftung zu verbreiten, auf die harte Tour gelernt.
Während Lawrow seinen – eindeutig an das russische Publikum gerichteten – Auftritt absolvierte, stand ein scheinbar fassungsloser Borrell schweigend daneben. Anschließend, um noch eins drauf zu setzen, wies der Kreml drei europäische Diplomaten aus Russland aus, weil sie angeblich an Demonstrationen zur Unterstützung Nawalnys teilgenommen hätten – eine Entscheidung, von der Borrell während eines Treffens mit Lawrow erfuhr.
Subscribe to Project Syndicate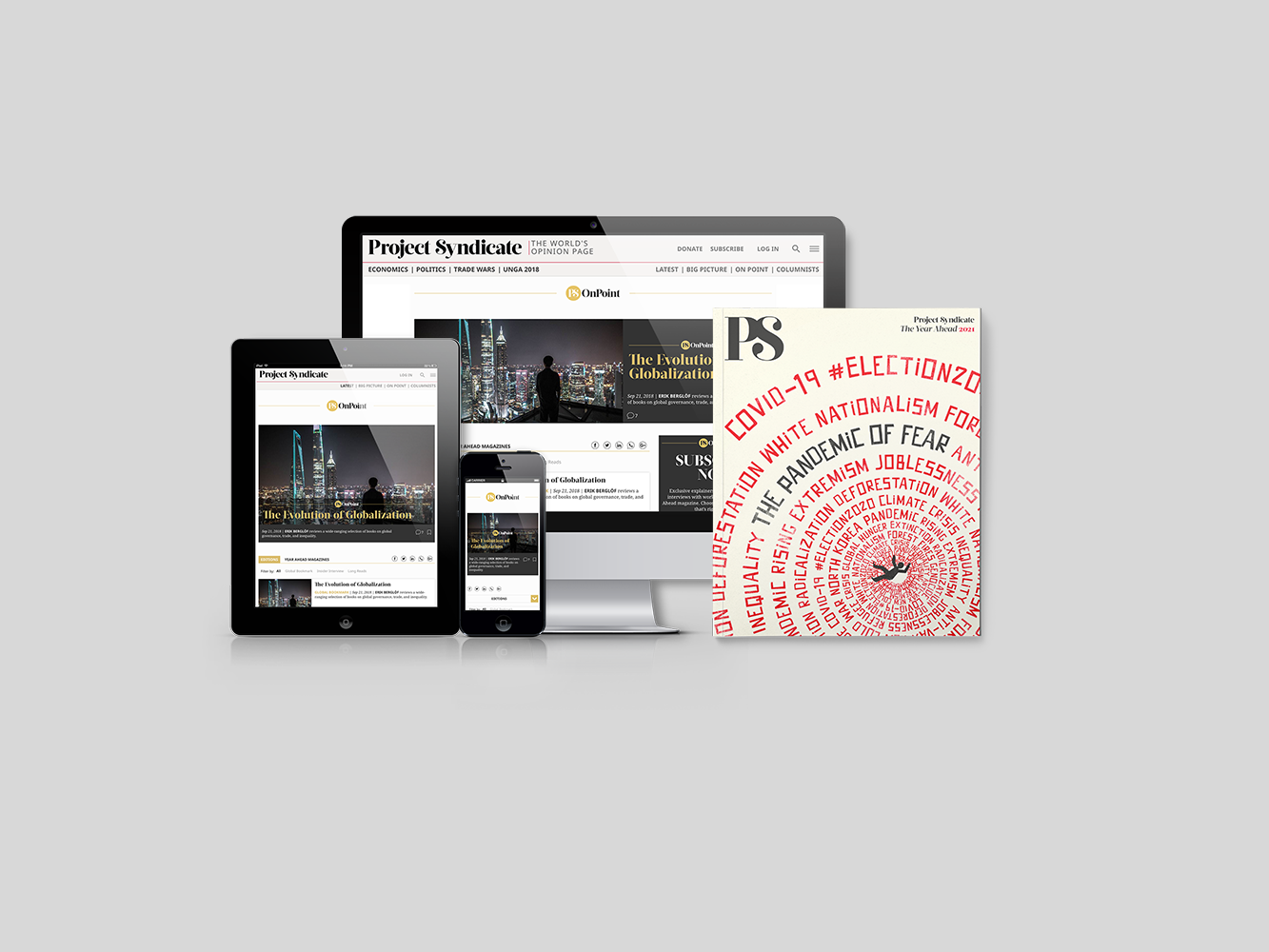 Subscribe to Project Syndicate
Enjoy unlimited access to the ideas and opinions of the world's leading thinkers, including weekly long reads, book reviews, and interviews; The Year Ahead annual print magazine; the complete PS archive; and more – All for less than $9 a month.
Nach seiner Rückkehr nach Brüssel sah sich Borrell im Europäischen Parlament heftiger Kritik ausgesetzt: Über 70 Europaabgeordnete forderten seinen Rücktritt wegen der, wie sie es nannten, "demütigenden Entwicklungen". Borrell verteidigte seine Entscheidung, Moskau trotz der "offensichtlichen Risiken" zu besuchen, und argumentierte, er habe "prüfen wollen, ob die russischen Behörden an einem ernsthaften Versuch interessiert sind, die Verschlechterung unserer Beziehungen rückgängig zu machen".
Nun, da klar sei, dass sie das nicht seien, so Borrell weiter, würde er "konkrete Vorschläge" für eine Ausweitung der Sanktionen machen, die bei der Sitzung am 22. Februar diskutiert werden sollten. Er nahm zudem an einer Videokonferenz mit anderen EU-Vertretern, Nawalnys Büroleiter Leonid Wolkow und dem geschäftsführenden Direktor von Nawalnys "Stiftung für Korruptionsbekämpfung" Wladimir Aschurkow teil, um die nächsten Schritte zu diskutieren.
Doch egal, was das für Schritte sind, sie sollten deutlich mehr umfassen als nur, Russland wegen der Ereignisse der letzten Woche zu konfrontieren. Schließlich ist das Fiasko lediglich ein Symptom für ein viel tiefer gehendes Problem: das Fehlen einer strategischen Vision aufseiten der EU, insbesondere gegenüber Russland.
Für Europa ist Russland seit Langem so etwas wie eine Matruschka: vertraut und überraschend, simpel und komplex, erkennbar und undurchschaubar. Oder, wie es Winston Churchill 1939 formulierte: ein "Rätsel eingehüllt in ein Geheimnis im Inneren eines Mysteriums". Doch in seinem weniger gut in Erinnerung gebliebenen nächsten Satz identifizierte Churchill den Schlüssel zur Entzifferung dieses Rätsels: das russische nationale Interesse.
Niemand weiß das besser als der russische Präsident Wladimir Putin, der seine politische Karriere darauf aufgebaut hat, die Russen zu überzeugen, dass ihren Interessen unter seiner Führung am besten gedient ist. Putin stellt die Auflösung der Sowjetunion seit langem als Teil eines westlichen Komplotts mit dem Ziel dar, Russland zu unterminieren und zur Seite zu schieben, und er hat sich dazu eine Erzählung der Demütigungen zurechtgesponnen, die innenpolitische Versäumnisse und Fehlschläge bequemerweise ignoriert. Dem Westen Paroli zu bieten und Russlands Status als unverzichtbare Weltmacht wiederherzustellen, so geht es in Putins Geschichte weiter, sei unverzichtbar, um diese Ungerechtigkeit zu beheben – und nur Putin könne diese Aufgabe erledigen.
Dieser revanchistische Ansatz kam beispielhaft in Russlands Annexion der Krim 2014 zum Ausdruck, die Putin als Maßnahme zur Korrektur historischen Unrechts und als angemessene Reaktion auf die Ostexpansion der NATO darstellte. Seine Zustimmungsraten schossen daraufhin um 20 Prozentpunkte in die Höhe.
Darüber hinaus ist sich Putin des strategischen Chaos in Europa wohlbewusst. Während die USA zumindest den Respekt genießen, als Erznemesis des Kremls behandelt zu werden, ist die EU, wie Borrells Behandlung durch Lawrow gezeigt hat, in Russlands stark kontrollierten Medien ein Gegenstand des Gespötts. Das europäische Modell zu diskreditieren ist für Putin taktisch nützlich und bisher nicht mit Kosten verbunden. Während die europäischen Regierungen Borrell kritisierten, bekräftigte Deutschland gleichzeitig seine Unterstützung für eines von Putins Vorzeigeprojekten: die Pipeline Nord Stream 2, die Erdgas direkt aus Russland liefern wird.
Um nicht weiter ausgespielt zu werden, muss Europa sich in den Griff bekommen. Es darf nicht mehr länger nur Lippenbekenntnisse zu gemeinsamen strategischen Zielen ablegen, sondern muss zugleich koordinierte Maßnahmen unternehmen, um diese umzusetzen. Vielleicht wird Borrells desaströser Moskaubesuch – zusammen mit der Zusage von US-Präsident Joe Biden, dass die Tage des "Sich-Wegdrehens angesichts Russlands aggressiver Handlungen" vorbei seien – den Impuls geben, den Europa braucht.
Aus dem Englischen von Jan Doolan