Wird Boris Johnsons politischer Staatsstreich Erfolg haben?
LONDON – Die langwierige Tragikomödie der Beziehung des Vereinigten Königreichs zur Europäischen Union  nähert sich endlich ihrem Höhepunkt. Premierminister Boris Johnsons Manöver, das britische Parlament für fast den gesamten Zeitraum bis zum vorgesehenen Brexit-Termin am 31. Oktober in die Zwangspause zu schicken, wurde vom Sprecher des Unterhauses John Bercow als "Verfassungsfrevel" beschrieben. Aber einen Vorteil hatte es: Es konfrontierte die 650 Parlamentsabgeordneten mit einem klaren Entweder/Oder. Entweder eine Mehrheit der Abgeordneten stimmt in der ersten Septemberwoche dafür, Johnson durch einen neuen Übergangspremierminister zu ersetzen, oder sie überlassen ihm die uneingeschränkte Macht, seine Drohung eines No-Deal-Brexits in die Tat umzusetzen, was Großbritannien auf Kollisionskurs mit der EU bringen würde. Diese Entscheidung wiederum hat große Auswirkungen auf die Zukunft der EU.
Wie also werden sich die Ereignisse entfalten? Wenn die Abgeordneten in der ersten Septemberwoche aus der Sommerpause zurückkehren, wird der Vorsitzende der oppositionellen Labour Party, Jeremy Corbyn, fast mit Sicherheit ein Misstrauensvotum beantragen, um Johnson aus dem Amt zu drängen. Weil Johnsons Konservative und die nordirische DUP im Unterhaus gemeinsam eine Mehrheit von nur einer Stimme haben, und angesichts der Tatsache, dass eine beträchtliche Anzahl Tories gegen einen No-Deal-Brexit ist, besteht eine hohe Wahrscheinlichkeit, dass Johnson dieses Votum verliert.
Doch würde das nicht reichen, um Johnsons Rücktritt zu erzwingen. Gemäß dem Fixed-Term Parliaments Act von 2011 muss das Parlament, wenn ein Premierminister ein Misstrauensvotum verliert, entweder innerhalb von 14 Tagen einen Nachfolger bestimmen, oder die unterlegene Regierung bleibt im Amt und organisiert innerhalb von etwa drei Monaten zu einem Zeitpunkt ihrer Wahl Neuwahlen. Dies wäre ganz klar lange genug für Johnson, um sein Versprechen eines "Brexit, komme was wolle" bis zum 31. Oktober umzusetzen. Die einzige Möglichkeit, dies zu verhindern, bestünde in der Wahl eines neuen Premierministers; angesichts der Tatsache, dass das Parlament nun in die Zwangspause geschickt wird, müsste diese Wahl vor dem 9. September stattfinden.
Corbyn hat sich als Oppositionsführer bereits selbst als Übergangspremier vorgeschlagen, wobei sein Mandat streng auf lediglich zwei Aufgaben begrenzt sein soll: die Verlängerung der Brexit-Frist und dann die unmittelbare Ansetzung von Neuwahlen. Doch da viele EU-freundliche Tories Corbyn vehement ablehnen, käme als Kandidat für die Aufgabe des Übergangspremiers auch eine weniger polarisierende Figur ohne persönlichen Ehrgeiz in Frage. Das könnte Kenneth Clarke sein, der ehemalige Tory-Finanzminister, der als dienstältester Abgeordneter als "Vater des Unterhauses" gilt, oder Harriet Harman, die 2015 als Übergangsvorsitzende der Labour Party diente.  
Oder vielleicht könnte die ehemalige Labour-Außenministerin Margaret Beckett Corbyn am ehesten bewegen, beiseitezutreten. Beckett war schließlich eine der 36 Abgeordneten, die die Petition unterzeichneten, die Corbyn die Kandidatur um den Labour-Vorsitz überhaupt erst ermöglichte. Ohne ihre Unterstützung wäre er nicht da, wo er heute steht. Ein Verzicht zugunsten Becketts, die mit viel größerer Wahrscheinlichkeit die Unterstützung der einen No-Deal-Brexit ablehnenden Tories gewinnen würde, wäre daher etwas, das Corbyn seinen Anhängern verkaufen könnte. Auf jeden Fall würden die Wähler, falls Johnson auf diese Weise aus dem Amt gedrängt würde, Ende Oktober oder im November an die Urnen gehen und bis dahin in der EU bleiben (die europäischen Regierungschefs haben wiederholt erklärt, dass die Brexit-Frist für eine Neuwahl verlängert werden würde).
Die Konservativen wären zutiefst gespalten zwischen Befürwortern und Gegnern von Johnsons No-Deal-Brexit, was ihre Rivalität mit Nigel Farages militant EU-feindlicher Brexit-Partei unterstreicht. Die Oppositionsparteien wiederum würden vermutlich einige politische Dividenden aus ihrer vorübergehenden Zusammenarbeit einfahren. Das Ergebnis wäre daher wahrscheinlich ein weiteres Parlament ohne klare Mehrheitsverhältnisse, doch könnten diesmal durchaus die Labour Party, die Liberaldemokraten und die Schottischen Nationalisten dominieren – und sie alle wären einem endgültigen Referendum verpflichtet, ob der Brexit tatsächlich stattfinden soll.
Subscribe now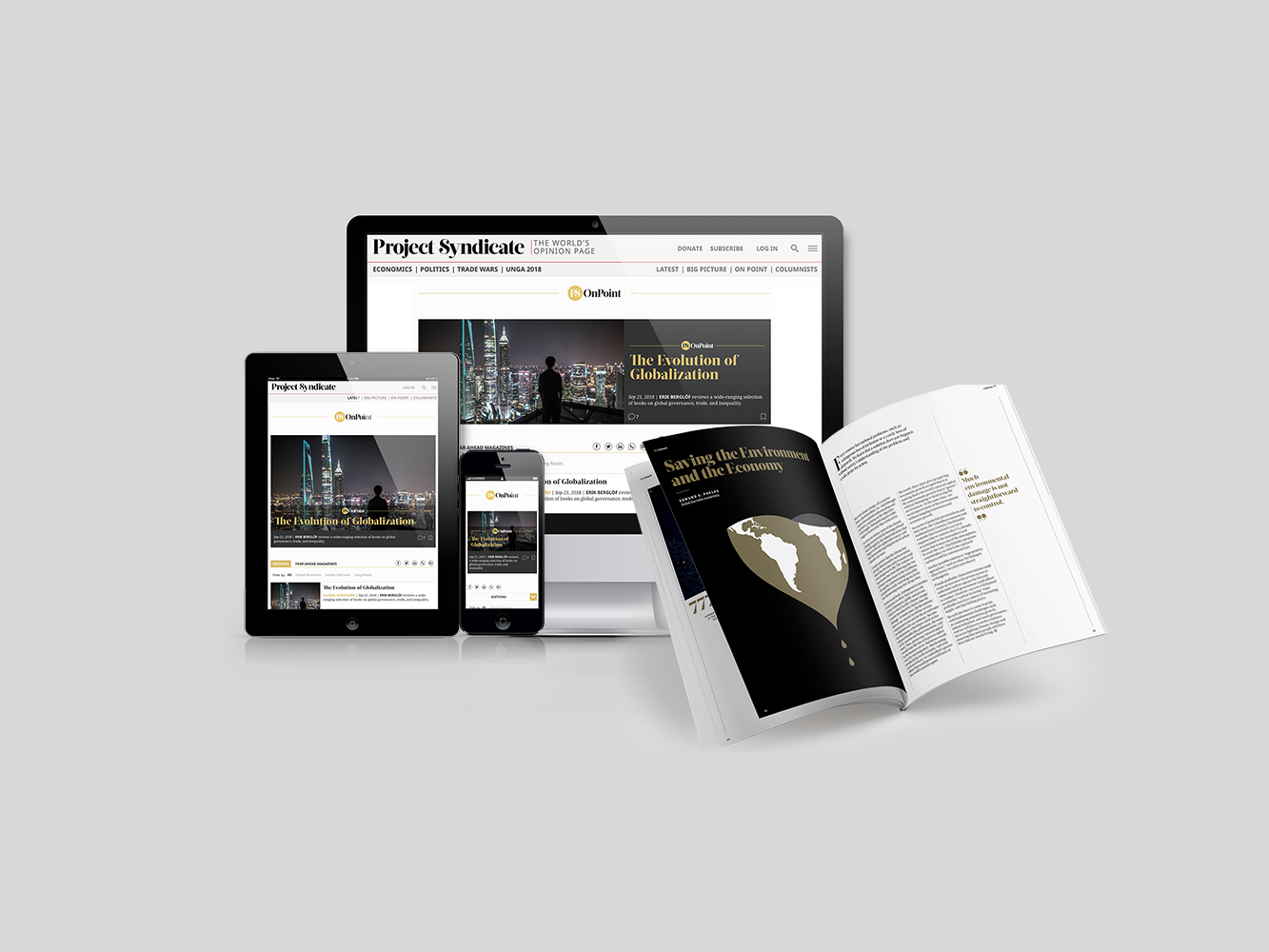 Subscribe now
Subscribe today and get unlimited access to OnPoint, the Big Picture, the PS archive of more than 14,000 commentaries, and our annual magazine, for less than $2 a week.
Falls es die Abgeordneten andererseits versäumen, einen neuen Premierminister zu wählen, geht das Parlament am 10. September in die Zwangspause und es gibt keine weiteren Hindernisse für Johnsons Vision eines Brexits "mit oder ohne Austrittsvertrag".
Johnson glaubt, dass die neu gefundene Freiheit von politischen Beschränkungen, die durch die parlamentarische Zwangspause erreicht würde, seine Verhandlungsposition bei der Forderung nach Änderungen an dem von seiner Vorgängerin Theresa May ausgehandelten gescheiterten Austrittsabkommen enorm stärken wird. Einige führende EU-Politiker mögen durchaus gehofft haben, dass das britische Parlament die Risiken eines No-Deal-Brexits scheuen und eingreifen würde, um ihn zu verhindern. Wenn nun diese Möglichkeit nicht mehr bestünde, könnte die EU beschließen, Johnson das eine bescheidene Zugeständnis zu machen, dass er für einen geordnetes und kooperatives Brexit-Abkommen verlangt: die Streichung der Bestimmung zum irischen "Backstop", die Großbritannien bis zum Abschluss eines neuen dauerhaften Handelsabkommens an die EU-Handelspolitik binden würde, um eine offene Grenze zwischen Nordirland und der Republik Irland zu ermöglichen.
Johnson könnte durchaus Recht haben. Während das Vereinigte Königreich durch einen No-Deal-Brexit mit Sicherheit Schaden erleiden würde, würde auch die EU ernsthaft leiden. Das Vereinigte Königreich ist der zweitgrößte Markt Kontinentaleuropas, auf den 12% der Gesamtexporte der Eurozone entfallen – beinahe doppelt so viel wie Chinas 7% und nur geringfügig weniger als der Anteil der USA von 14%.
Einen Bruch mit Kontinentaleuropas zweitgrößtem Kunden zu riskieren wäre in einer Zeit, in der die USA und China einen Handelskrieg führen, Deutschland aufgrund einbrechender Automobilverkäufe am Rande der Rezession steht, Frankreich durch zivilen Widerstand gebeutelt wird und Italien offen gegen die EU-Regeln rebelliert, besonders gefährlich. Zudem träfe ein No-Deal-Brexit Irland – das einzige vom Backstop unmittelbar betroffene EU-Mitglied – härter als jedes andere Land, und das nicht nur aufgrund der offensichtlichen Störungen von Handel und Verkehrswesen.
Viel schwerwiegender ist, dass Irland Verantwortung für die Errichtung einer "harten Grenze" in Nordirland übernehmen müsste, die der Backstop vermeiden sollte. Warum sollte die irische Regierung es vorziehen, ihre Polizei und Armee unmittelbar Gefahren auszusetzen, um eine harte Grenze zu schützen, statt einem Kompromiss mit Johnson zuzustimmen, der den Backstop um den Preis der entfernten Möglichkeit beseitigen würde, dass in vielen Jahren eine Grenze erforderlich wird?
Sobald man sich diese Frage in Dublin, und auch in Brüssel, Berlin und Paris stellt, dürfte die Antwort zugunsten eines neuen Brexit-Abkommens ausfallen. Johnson hat daher vermutlich Recht, wenn er glaubt, dass seine zynische Kalkulation zur Ausschaltung des Parlaments eine Brexit-Einigung in letzter Minute wahrscheinlicher gemacht hat. Glücklicherweise besteht in Anbetracht der fürchterlichen politischen Implikationen dieses "Verfassungsfrevels" in der einstmals stabilsten Demokratie Europas zugleich eine realistische Chance, dass Johnsons quasidiktatorisches Verhalten eine rasche parlamentarische Gegenreaktion auslöst, die seine politische Karriere beendet.
Aus dem Englischen von Jan Doolan