Las insuficiencias de una coalición de democracias
MADRID – La democracia se encuentra en retroceso en todo el mundo. En 2020, el Índice de Democracia publicado por The Economist Intelligence Unit registró la puntuación más baja a nivel global desde que empezó a elaborarse en 2006. Esta regresión no puede atribuirse exclusivamente a las restricciones impuestas a raíz de la pandemia, ya que la media mundial lleva en caída libre desde 2015. Resulta comprensible, pues, que el presidente Biden centrase buena parte de su primer discurso sobre política exterior en la necesidad de salvaguardar los valores democráticos alrededor del planeta.
En este discurso, Biden se reafirmó en su intención de organizar una Cumbre por la Democracia a comienzos de su presidencia, como había anunciado durante su campaña. Según palabras del propio Biden, dicha cumbre "reunirá a las democracias del mundo para fortalecer nuestras instituciones democráticas, confrontar con honestidad a las naciones que están yendo marcha atrás y forjar una agenda común". El Reino Unido ha abrazado la idea proponiendo la creación de un D-10, que conformarían los miembros del G-7 junto con Australia, Corea del Sur e India.
Los contornos y complementariedad de estas propuestas todavía están por precisar, pero su esencia dista mucho de ser novedosa. Por ejemplo, el senador republicano John McCain abogó por la creación de una Liga de Democracias —que hubiese abarcado más de un centenar de Estados— cuando se presentó a las elecciones de 2008 contra Barack Obama. De hecho, en ese momento existía ya una coalición algo más modesta que reunía a países democráticos para la defensa de sus ideales: la Comunidad de Democracias, fundada en el año 2000 con el patrocinio de Estados Unidos y Polonia. Que dicha organización —todavía en funcionamiento— haya caído en el olvido demuestra las dificultades de llevar esta clase de iniciativas a la práctica.
Desde un buen principio, la Comunidad de Democracias se vio lastrada por incongruencias y disensiones tácticas, así como por algunas dudas acerca de su propósito exacto. Lamentablemente, los países que se adhirieron al proyecto no se vieron demasiado incentivados a perfeccionar sus respectivos sistemas democráticos. Un dato revelador es que la sede de la organización se encuentra en Polonia, cuya democracia ha experimentado un notable deterioro en los últimos años, situándose actualmente en el puesto 50 de la clasificación global de The Economist.
Antes de que se ponga en marcha, la Cumbre por la Democracia auspiciada por Biden afrontará las mismas incógnitas que hicieron encallar a anteriores proyectos de esta naturaleza: el "quién", el "cómo" y el "para qué". Al detenernos a reflexionar con franqueza sobre estas cuestiones, asoman una serie de obstáculos e inconvenientes que, en los últimos tiempos, se han vuelto incluso más complicados de sortear.
La primera realidad incómoda que deberá gestionar Estados Unidos es que, pese a mantener una importante capacidad de movilización en el terreno internacional, su reputación como abanderada de la democracia ha sufrido algunos reveses. Es evidente que el país atraviesa una grave crisis institucional y social que se debe, en gran medida, a las transgresiones de la Administración Trump y a la connivencia del Partido Republicano. La llegada de Biden a la Casa Blanca —con su promesa de unidad y su afán reparador— ha supuesto un considerable alivio, pero las semillas no germinarán de la noche a la mañana.
Subscribe to Project Syndicate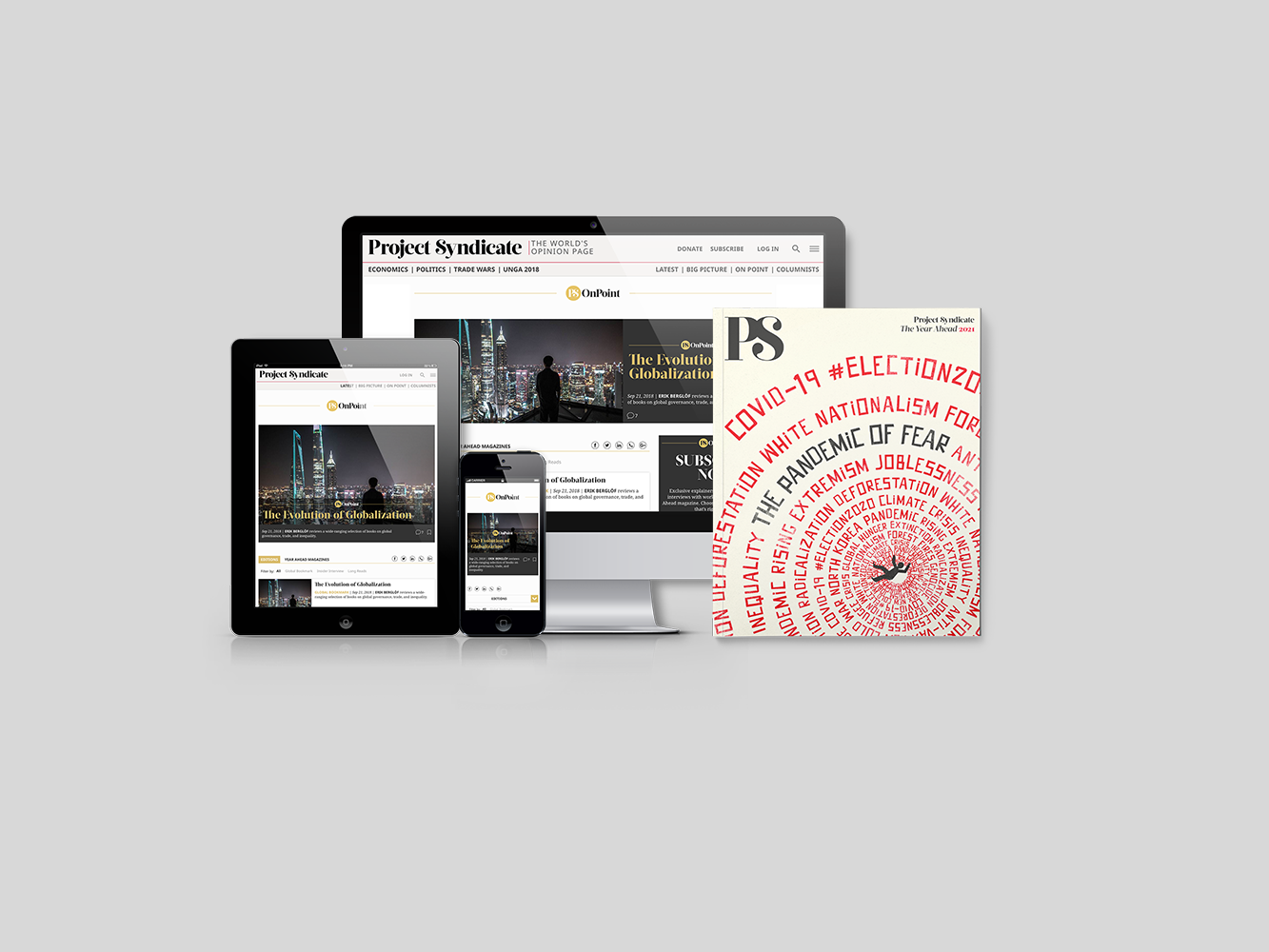 Subscribe to Project Syndicate
Enjoy unlimited access to the ideas and opinions of the world's leading thinkers, including weekly long reads, book reviews, and interviews; The Year Ahead annual print magazine; the complete PS archive; and more – All for less than $9 a month.
Más allá de estas consideraciones domésticas en Estados Unidos, surge la pregunta de cuáles serían los demás países invitados a participar en la cumbre. Una lista demasiado amplia dificultaría los consensos, mientras que una demasiado restrictiva daría lugar a improductivos solapamientos con foros ya existentes, como el G-7. Además, invitar a algunos Gobiernos de cuestionables credenciales democráticas puede contribuir a blanquear sus prácticas, mientras que excluirlos —y más si se trata de países aliados o socios preferentes— puede derivar en crisis diplomáticas y resultar contraproducente desde un punto de vista estratégico.
En cuanto al formato y las finalidades de la iniciativa, queda por ver si la Administración Biden contempla una cumbre de carácter meramente puntual o si preferiría que esta diera lugar a una coalición más estable o incluso institucionalizada. La primera opción pecaría de un exceso de simbolismo y difícilmente justificaría los esfuerzos invertidos. La segunda, por su parte, se toparía con los imperativos de un orden multipolar con interdependencias cruzadas, en el que la atracción económica y las relaciones de vecindad entre Estados desempeñan un papel esencial. Compartir un mismo sistema político no implica tener idénticos intereses y prioridades, con lo que proveer a una coalición de democracias de un objetivo concreto, sustancial y duradero es prácticamente imposible. Cuando se abriera paso la realpolitik (por ejemplo, en el ámbito comercial), dicha coalición podría quedar desacreditada.
Por último, aunque una Cumbre por la Democracia podría envolverse en una retórica propositiva en lugar de punitiva, es de esperar que se interpretase como un intento de trazar una clara línea divisoria entre democracias y autocracias. Situar este elemento ideológico en el centro de las relaciones internacionales correría el riesgo de precipitar lo que, en realidad, todavía estamos a tiempo de evitar: una nueva Guerra Fría, esta vez con Estados Unidos y China como protagonistas. Ante los mayúsculos retos globales que nos acechan, desde las pandemias hasta el cambio climático, adentrarse en una dinámica de bloques enfrentados tendría un efecto extremadamente nocivo, ya que entorpecería la cooperación multilateral que tanto necesitamos.
En definitiva, la propuesta de una cumbre o coalición de democracias tiene importantes desventajas y limitaciones, particularmente en el contexto actual. Eso no significa, sin embargo, que debamos resignarnos ante el declive de la democracia a escala global. Si bien conviene apostar por el G-20 o por formatos todavía más representativos y ambiciosos para gestionar los desafíos compartidos del siglo XXI, es factible y deseable entablar un diálogo más fecundo entre países democráticos utilizando otros marcos ya existentes. Asimismo, las democracias pueden reforzar su liderazgo moral desmarcándose de los abusos de regímenes autocráticos, como acaba de hacer Biden al retirar el apoyo estadounidense a la ofensiva saudí en Yemen.
Si algo han dejado claro los últimos años es que la democracia no suele destruirse en un abrir y cerrar de ojos, sino que tiende a erosionarse mediante un goteo de medidas que pueden pasar desapercibidas en el día a día. Recomponerla a menudo requiere de un esfuerzo similar en sentido inverso. Los grandes gestos pueden ser útiles, pero nunca serán suficientes. Trabajar desde lo local hacia lo internacional, con paciencia y esmero, es la mejor estrategia a nuestra disposición si pretendemos dotar a la democracia del lustre que ha perdido.