Umělá inteligence na hranici ekonomické teorie
NEW YORK – Co ekonomičtí výzkumníci dokážou o světě zjistit pomocí účinných metod, jež matematici a statistici od počátku devatenáctého století vyvinuli s cílem rozpoznat v datech zatížených šumem vzorce a interpretovat je, omezovaly donedávna dvě velké překážky: datové soubory byly malé a nákladné a počítače pomalé a drahé. Je tedy přirozené, že když pokroky ve výkonnosti výpočetní techniky tyto překážky dramaticky snížily, ekonomové se vrhli na využití velkých dat a umělé inteligence k tomu, aby jim ve všemožných činnostech a jejich výsledcích pomohly odhalovat vzorce.
Souhrn dat a rozpoznávání vzorců jsou také významné součásti přírodních věd. Fyzik Richard Feynman kdysi přirozený svět přirovnal ke hře hrané bohy: "Neznáte pravidla hry, ale můžete se tu a tam podívat na hrací plochu, jeden její růžek, patrně. A z těchto postřehů se snažíte odvodit, jaká jsou pravidla."
Feynmanova metafora je doslovným popisem toho, co mnozí ekonomové dělají. Podobně jako astrofyzikové obvykle získáváme neexperimentální údaje produkované procesy, jimž chceme rozumět. Matematik John von Neumann definoval hru jako (1) výčet hráčů, (2) výčet úkonů, které se každému hráči nabízejí, (3) výčet toho, jak odměny připisované každému hráči závisejí na úkonech všech hráčů a (4) časový protokol, který říká, kdo co kdy volí. Tato elegantní definice zahrnuje, co máme na mysli "ústavou" nebo "hospodářskou soustavou": společenské ujednání, kdo co kdy volí.
Naší úkolem, podobným úkolu Feynmanova metaforického fyzika, je vydedukovat z pozorovaných dat "hru" – pro ekonomy jde o strukturu trhu či soustavy trhů. Pak se ale chceme zabývat něčím, co fyzici nedělají: přemýšlet, jak by různé "hry" mohly přinášet lepší výsledky. To znamená, že chceme provádět experimenty s cílem studovat, jak by hypotetická změna v pravidlech hry či vzorci zaznamenaného chování některých "hráčů" (třeba veřejných regulatorních orgánů nebo centrální banky) mohla ovlivnit vzorce chování ostatních hráčů.
"Tvůrci strukturálního modelu" v ekonomii se tudíž pokoušejí z historických vzorců chování vyvodit množinu neproměnných parametrů pro hypotetické (často historicky bezprecedentní) situace, v nichž se vláda nebo regulátor drží nového souboru pravidel. Čínské přísloví říká, že vláda má strategie a lidé mají kontrastrategie. "Strukturální modely" hledají takové neproměnné parametry, aby regulátorům a konstruktérům trhů pomohly rozumět datovým vzorcům a předpovídat je za historicky bezprecedentních situací.
S náročným úkolem vytvořit strukturální modely pomůžou svižně se rozvíjející oblasti umělé inteligence, které nezahrnují víc než rozeznávání vzorců. Vynikajícím příkladem je AlphaGo. Tým informatiků, kteří vyvinuli algoritmus, jenž dokáže hrát čínskou hru go, chytře zkombinoval paletu nástrojů vytvořených specialisty ve statistice, simulaci, teorii rozhodování a teorii her. Mnohé z nástrojů nasazených v dokonalých poměrech, aby utvořily vynikajícího hráče go, jsou také každodenními nástroji k vytváření strukturálních modelů určených ke studiu makroekonomiky a průmyslové organizace.
Subscribe now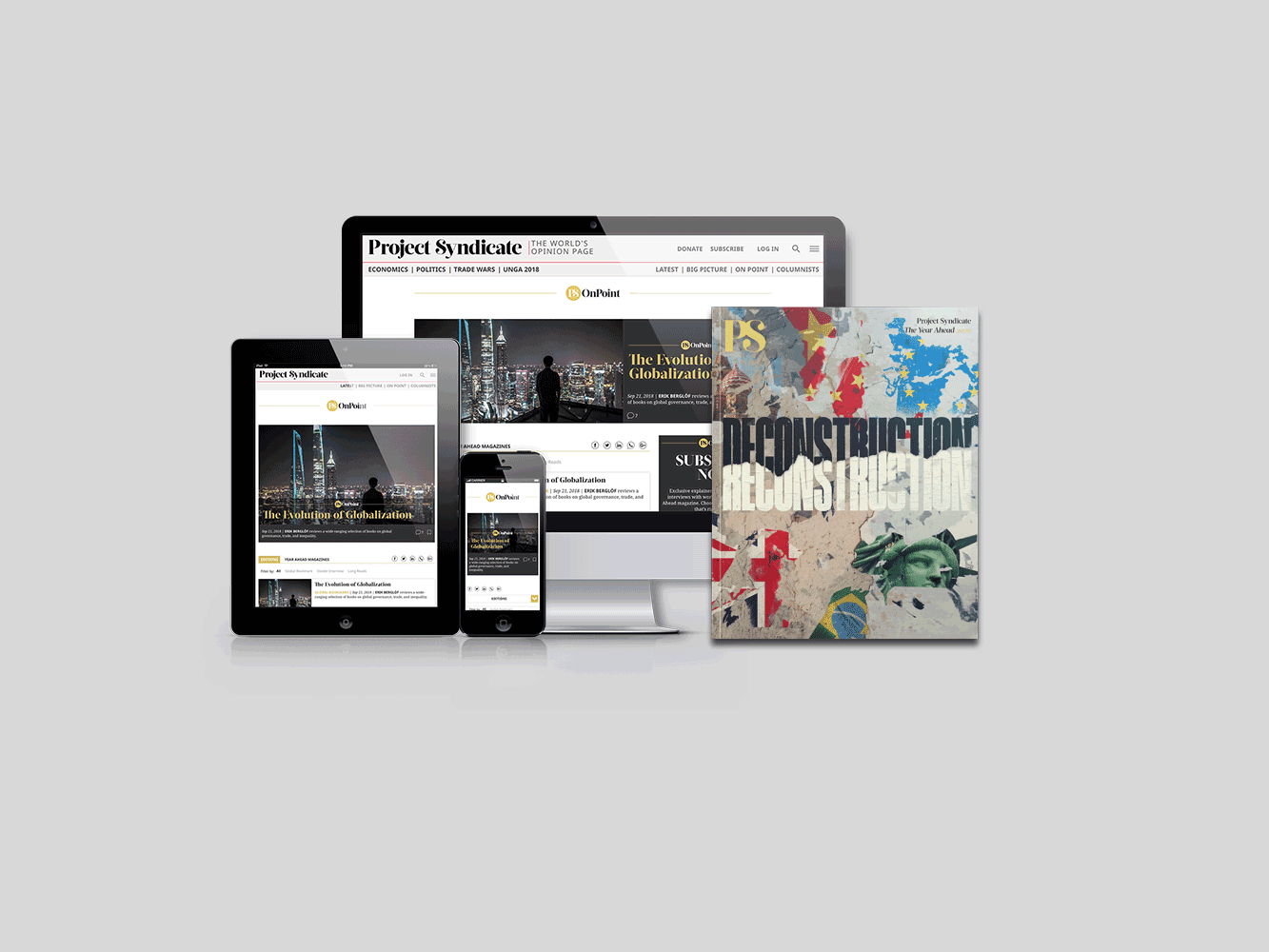 Subscribe now
Subscribe today and get unlimited access to OnPoint, the Big Picture, the PS archive of more than 14,000 commentaries, and our annual magazine, for less than $2 a week.
Samozřejmě, ekonomie se od fyziky v zásadním ohledu liší. Zatímco Pierre-Simon Laplace považoval "současný stav vesmíru za důsledek jeho minulosti a příčinu jeho budoucnosti", v ekonomii platí opak: naše současné činy určuje, co očekáváme, že ostatní lidé udělají v budoucnu. Používáme obvykle soukromé teorie ohledně toho, co ostatní lidí chtějí, abychom předpověděli, co budou dělat. Když máme dobré teorie ostatních, naše pravděpodobné jednání určuje to, co očekáváme, že budou dělat oni. Takové uvažování, občas nazývané "racionální očekávání", je projevem smyslu, v němž v ekonomických systémech "budoucnost zapříčiňuje současnost". Zohlednit to je jádrem tvorby "strukturálních" ekonomických modelů.
Zapojím se například do překotného vybírání peněz z banky ("run na banku"), jestliže očekávám, že tak budou jednat ostatní. Bez pojištění vkladů mají klienti motivaci vyhýbat se bankám náchylným k překotným výběrům. Při pojištění vkladů to klienty netrápí a do banky neběží. Na druhou stranu, pokud vklady pojistí vláda, vlastníci banky budou chtít, aby jejich aktiva byla co největší a nejriskantnější, dokud to vkladatele nezajímá. Obdobně se rovnováha přesouvá při pojištění pro případ nezaměstnanosti a invalidity – pojištění proti smůle může oslabovat motivaci lidí se zaopatřit – a u veřejných finančních výpomocí vládám a firmám.
Obecněji platí, že má reputace je, co ode mne druzí očekávají. Musím volit, zda tato očekávání potvrdím, nebo zklamu. Má rozhodnutí ovlivní, jak se druzí budou chovat napříště. Hodně o tom přemýšlejí centrální bankéři.
My ekonomové se učíme pomocí dat a modelů, podobně jako fyzici. Nezjistíme nic nového, dokud si neuvědomíme, že naše staré modely nedokážou vysvětlit nová data. Pak sestavujeme nové modely ve světle toho, jak ty předchozí selhaly. To vysvětluje, jak jsme se poučili z dřívějších depresí a finančních krizí. S velkými daty, rychlejšími počítači a lepšími algoritmy přitom můžeme odhalit vzorce, kde jsme dřív slyšeli jen šum.
Z angličtiny přeložil David Daduč