La esperanza joven y brillante de la Argentina
NUEVA YORK – A juzgar por su nombramiento de un economista de primera línea para su gabinete como ministro de Economía, el nuevo presidente de Argentina, Alberto Fernández, ha arrancado con un buen pie a la hora de confrontar los problemas económicos de su país. Martín Guzmán, con quien he colaborado frecuentemente en los últimos años, está entre los principales expertos del mundo en materia de deuda soberana y los problemas que causa, lo que lo convierte en la persona correcta en el lugar correcto en el momento correcto.
Después de finalizar su doctorado en la Universidad Brown bajo la tutela de Peter Howitt (coautor junto con Philippe Aghion de un trabajo seminal en la teoría moderna del crecimiento), Guzmán obtuvo un puesto codiciado en la Universidad de Columbia, donde se forjó una carrera académica y devino un experto influyente en debates cruciales de políticas a nivel nacional y global. Ha prestado testimonio ante el Congreso de Estados Unidos sobre la crisis de deuda de Puerto Rico y ha hablado ante las Naciones Unidas sobre la necesidad de un mejor sistema internacional para resolver las crisis de deuda soberana. En los últimos años, ha dividido su tiempo entre Nueva York y Argentina, donde es profesor de macroeconomía en la Universidad de Buenos Aires.
Cuando el ex presidente Mauricio Macri asumió el cargo, su equipo económico admitió abiertamente que, si bien habían heredado muchos problemas, arrancaban con una ventaja importante: un nivel bajo de deuda. Apostaron a un conjunto de políticas –por ejemplo, hicieron recortes inoportuna e innecesariamente grandes en los impuestos a las exportaciones, pagaron deuda antigua e incumplida con los llamados fondos buitre con retornos desmesuradamente altos y asumieron nueva deuda denominada en dólares, a una tasa de interés alta y a largo plazo, todo ello con la esperanza de que las señales amigables con el mercado se traducirían en una avalancha de inversión extranjera que incentivaría el crecimiento. Aún en aquel momento me parecía una apuesta imprudente.
El resto es historia. No funcionó y, cuando las cosas fueron de mal en peor, Macri acrecentó los errores. Más endeudamiento, que incluyó un programa de 57.000 millones de dólares con el Fondo Monetario Internacional. Austeridad. Esfuerzos de esterilización errados para prevenir la inflación, que generaron un problema de sobreendeudamiento. El peor de todos los mundos posibles pronto se hizo realidad: más inflación (que llegó casi al 60% en el año actual), un desempleo más elevado (ya de dos dígitos y en aumento) y la reimposición de controles del tipo de cambio, cuya eliminación Macri había elogiado al inicio de su gobierno como una piedra angular de su política económica.
Como resultado de ello, Fernández hereda una situación económica mucho peor de la que enfrentó Macri: una inflación más alta, un mayor desempleo y, ahora, una deuda más allá de la capacidad de pago de la Argentina. Redoblar la apuesta a una política fallida no funcionará; tampoco regresar a lo que la antecedió. Es por eso que es tan importante que Fernández haya nombrado a un economista experimentado y brillante que combina energía joven con una capacidad más allá de sus 37 años.
Dado el caos que Macri le ha entregado a Fernández, no hay soluciones mágicas. Es más fácil decir qué no hacer. Como ha dicho Fernández, no se soluciona un problema de deuda excesiva asumiendo más deuda. Tampoco se soluciona un problema de recesión y desempleo imponiendo más austeridad, que en toda recesión siempre conduce a una mayor contracción económica. La realidad es que no habrá flujos sustanciales del sector privado en el futuro inmediato, no importa qué políticas implemente el gobierno.
Subscribe now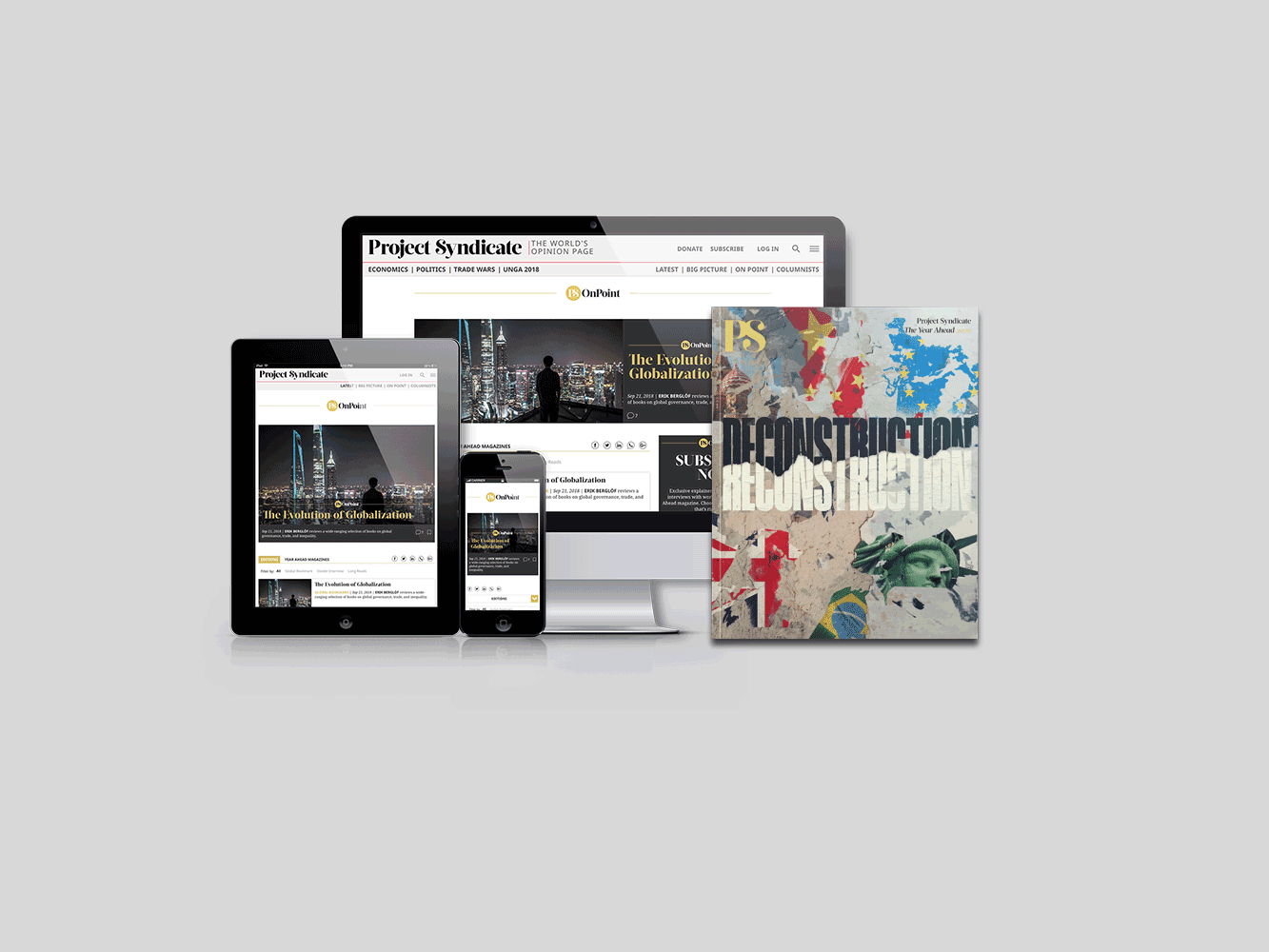 Subscribe now
Subscribe today and get unlimited access to OnPoint, the Big Picture, the PS archive of more than 14,000 commentaries, and our annual magazine, for less than $2 a week.
Pero la Argentina debe administrar sus recursos limitados, dedicándolos a reavivar la economía. Es de esperar que los bancos de desarrollo multilaterales ofrezcan crédito contracíclico para proyectos de inversión que fomenten el crecimiento y un alivio de la pobreza (en el gobierno de Macri, la pobreza volvió a crecer enormemente y hoy afecta a más del 35% de la población). Existe un potencial enorme. El turismo, por ejemplo, experimentó un boom después de la última devaluación importante. La Argentina tiene universidades de primer nivel y muchísima gente emprendedora altamente calificada.
Sin embargo, los bonistas no necesariamente estarán pensando en el pueblo de la Argentina o en el potencial a largo plazo del país. Muchos de ellos estarán pensando exclusivamente en las ganancias de corto plazo que obtendrán si exigen una mayor austeridad a la Argentina. Van a tejer una historia sobre un país derrochador que otra vez vivió más allá de sus posibilidades, aunque alentaron a Macri en sus políticas mal concebidas y le prestaron el dinero que llevó a la Argentina a su actual crisis de deuda. Supuestamente sabían que había un riesgo: es por eso que exigieron y recibieron tasas de interés tan altas. Algunos pueden ser más reflexivos y entender que recuperar la capacidad de pago de la deuda de la Argentina depende de una recuperación económica.
En los últimos meses, muchos países en la región han enfrentado inestabilidad política y turbulencia económica. A nadie le conviene que la Argentina se sume a esa lista. Deberíamos celebrar el traspaso ordenado del poder, y el compromiso de todas las partes para mantener y defender la democracia. También deberíamos celebrar la visión compartida de que cualquier programa económico efectivo debe implicar no sólo un sacrificio compartido sino también una prosperidad compartida cuando se obtienen los frutos de ese programa.
Fernández, con Guzmán, parece estar formulando un programa de moderación, evitando los extremos del pasado. A diferencia de la agenda de Macri, el programa de Fernández no se basa en grandes apuestas y una ilusión vana. Se basa en las duras realidades de la situación que ha heredado. Representa la mejor oportunidad de la Argentina de lograr un restablecimiento gradual del crecimiento. Obviamente, cuanta más ayuda pueda ofrecer la comunidad internacional, más rápida y más robusta será la recuperación.