El invierno del descontento árabe
BEIRUT – Una nueva oleada de revueltas está sacudiendo el mundo árabe; ahora el Líbano e Irak se unen a Sudán y Argelia. Las recientes protestas masivas en estos países movilizaron a millones de personas de toda clase, enojadas por el deterioro de las condiciones económicas, por cuyo empeoramiento culpan a la mala gestión y a una gobernanza deficiente.
Como en la Primavera Árabe de 2011, las nuevas protestas en estos países también se aglutinan en torno de demandas de cambio de régimen. Pero hay una diferencia fundamental: aquellos primeros levantamientos los impulsó el anhelo popular de dignidad, mientras que las protestas actuales las impulsa el hambre. La Primavera Árabe dio paso a un inclemente invierno del descontento.
En 2011 los precios del petróleo estaban en un nivel máximo, y muchas economías árabes crecían al ritmo más veloz en décadas. Los líderes de los levantamientos eran en su mayoría jóvenes educados que aspiraban a un empleo mejor y a tener más voz en la política y la sociedad. Muchos de los gobiernos de la región pudieron tranquilizar las calles con ayuda de políticas económicas expansivas financiadas con los ingresos del petróleo, el apoyo de los países del Consejo de Cooperación del Golfo y las remesas del extranjero.
Pero el derrumbe de precios del petróleo en 2014 redujo considerablemente el margen fiscal. Diez gobiernos de la región ya tenían un cociente deuda/PIB superior al 75%. Con la desaceleración del crecimiento se redujo el gasto público, y aumentó la incertidumbre económica. Incluso allí donde el ajuste fiscal apenas comenzó, el viejo modelo de distribución de rentas se ha vuelto insostenible, y la población se rebeló contra regímenes que al parecer no pueden o no quieren hacer un esfuerzo de reforma convincente.
Además, los nuevos movimientos populares en Argelia, Sudán, el Líbano e Irak aprendieron importantes enseñanzas de los levantamientos de 2011. Los manifestantes ya no se contentan con derrocar a autócratas ancianos, sino que también van contra elementos clave del "Estado profundo" y las fuerzas de seguridad. En Argelia y Sudán, rechazaron el llamado a elecciones inmediatas, y en vez de eso exigen tiempo para permitir la organización de nuevos partidos que puedan competir con las organizaciones islamistas tradicionales.
Amén de exigir un cambio total del sistema político, los nuevos manifestantes se niegan a negociar con el viejo régimen. En el caso de Argelia, la combinación de 70 000 millones de dólares en reservas extranjeras y poca deuda externa implica que el movimiento de protesta y las fuerzas armadas pueden darse el lujo de continuar un juego de nervios en el que el primero espera a que el régimen se desintegre y las segundas resisten a la espera de la desmovilización popular. El riesgo, claro está, es que el colchón fiscal se acabe antes de llegar a una solución, momento en el cual será mucho más difícil implementar reformas económicas.
Subscribe now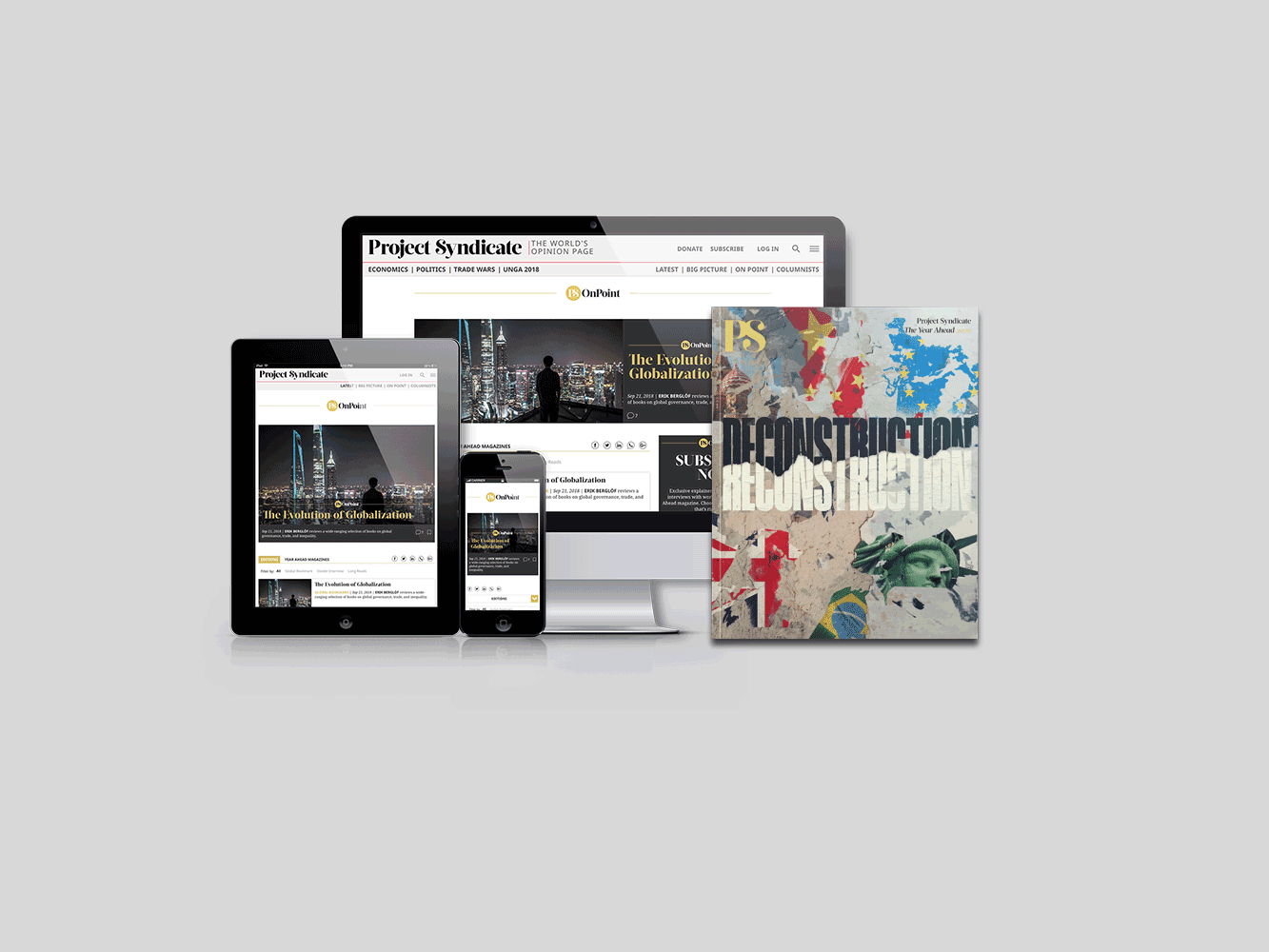 Subscribe now
Subscribe today and get unlimited access to OnPoint, the Big Picture, the PS archive of more than 14,000 commentaries, and our annual magazine, for less than $2 a week.
En Sudán, en cambio, en agosto el frente democrático acordó a regañadientes integrarse a un esquema de poder compartido con el ejército. La economía está tan destruida que la cooperación se ha vuelto la estrategia más deseable. El ejército no puede seguir consumiendo el 60% del gasto público ahora que este se redujo a un 8% del PIB. Por el momento, se ha encargado a un gobierno tecnocrático la estabilización de la economía, y se dejó para más adelante la negociación política definitiva, mientras ambas partes maniobran para sacar provecho de la eventual transición.
En este sentido, el Líbano e Irak están más cerca de Argelia que de Sudán, pero sus economías se están deteriorando rápidamente. La de Irak ha sido afectada por una disminución de ingresos petroleros, y en el Líbano se redujo la entrada de capitales, su principal fuente de rentas externas. Estas perturbaciones económicas revelaron los inmensos costos de los sistemas políticos sectarios de estos países. Y la determinación de los manifestantes, movidos por el malestar económico, se ha reforzado gracias a la mejora en las condiciones regionales de seguridad derivada de la derrota de Estado Islámico y el acercamiento a un final de la guerra en Siria.
En los cuatro países, la gravedad de la mala gestión económica refleja el prolongado uso del gasto público para financiar a aliados y clientes del régimen en vez de beneficiar a toda la población. Estos regímenes han dominado el sector privado de sus países por medio del amiguismo, no sólo para extraer rentas y distribuirlas entre sus clientes, sino también para impedir la aparición de entidades autónomas capaces de financiar un movimiento opositor. Esto generó una mala asignación de capital y habilidades, deterioro del clima de negocios y pérdida de competencia, innovación y crecimiento.
La situación en Irak y el Líbano se complica todavía más por la diversidad de sus respectivas poblaciones. Los regímenes surgidos tras la guerra civil libanesa en los noventa y la invasión liderada por Estados Unidos a Irak a principios de este siglo se basaban en esquemas de poder compartido entre oligarcas sectarios que defendían sus posiciones mediante la opresión y el clientelismo. Estas coaliciones se podían mantener mientras hubiera un botín abundante para dividir entre los clientes de cada partido. Pero al disminuir las rentas, los partidos no pudieron ponerse de acuerdo respecto de cómo distribuir las pérdidas, y en vez de eso se abalanzaron a apropiarse de los recursos que quedan, lo que precipitó una crisis económica. En el Líbano, los costos de esta locura cayeron sobre un sector financiero que ya era frágil y corre riesgo de derrumbe.
Finalmente, en la política interna del Líbano y de Irak también influyó la dinámica geopolítica regional. En ambos países, grupos políticos con apoyo de Irán poseen poder de fuego, pero se han mostrado incapaces, hasta ahora, de diseñar un contrato social ampliamente aceptable que les permita consolidar su posición política.
En cualquier caso, la historia se ha puesto en marcha en Argelia, Sudán, el Líbano e Irak. Los ingresos petroleros en todo Medio Oriente cayeron cerca de una tercera parte desde 2014, privando a los regímenes autocráticos de recursos para financiar el clientelismo. Al llegar a la región el invierno de 2020, es probable que esta nueva oleada de descontento público crezca y se extienda a otros países. El desafío en cada país será hallar un sendero hacia una transición política y económica que pueda satisfacer a la calle y crear condiciones conducentes a una prosperidad ampliamente compartida.
Pero hasta ahora, los regímenes tradicionales, enfrentados a movimientos populares que demandan un contrato social más justo y productivo, están apelando a la represión declarada, que hasta ahora sólo reforzó la determinación de la población para exigir más concesiones. Es imposible saber cómo sigue esto. Ningún país árabe (ni siquiera Túnez, donde comenzaron los levantamientos de 2011 y que ahora está en proceso de democratización) encontró todavía una salida creíble.
Traducción: Esteban Flamini