El costo real de las guerras comerciales de Trump
BRUSELAS – Al menos por algún tiempo, pareció que las tensiones comerciales entre Estados Unidos y China se habían asentado en un estado de "nueva normalidad". Después de que ambos países impusieron altos aranceles a buena parte de sus exportaciones respectivas, el presidente estadounidense Donald Trump se abstuvo de continuar la escalada. Pero tras otra ronda infructuosa de negociaciones comerciales bilaterales que tuvo lugar en Shanghai la semana pasada, Trump anunció que a partir del 1 de septiembre, Estados Unidos impondrá un arancel del 10% a otros 300 000 millones de dólares de productos chinos.
Si esta nueva medida entra en vigor, casi todas las importaciones estadounidenses desde China estarán aranceladas. (Estados Unidos ya cobra un arancel del 25% a 250 000 millones de dólares de importaciones desde China.) Si bien en esta guerra comercial Estados Unidos también aplicó medidas no arancelarias, el componente más visible de la disputa son los aranceles recíprocos, y es probable que perjudiquen a Estados Unidos más que a China.
Un modo de comparar la restrictividad de las políticas comerciales de los países es calcular el promedio de aranceles que aplican. En el caso de Estados Unidos, el resultado parece bastante tranquilizador: antes de asumir Trump el cargo, el promedio de aranceles estadounidenses a las importaciones industriales rondaba el 2%, un poco menos que el de China.
Incluso bajo Trump, esta cifra no aumentó tanto (hasta ahora). Las importaciones procedentes de China equivalen a cerca de la cuarta parte del total de lo que importa Estados Unidos, y el arancel del 25% afecta a más o menos la mitad de los productos chinos. Es decir que el arancel estadounidense promedio sólo creció unos tres puntos porcentuales, a alrededor del 5%, cifra que no parece excesiva.
Pero el arancel promedio es un indicador engañoso. La teoría económica sugiere que los aranceles tienen efectos negativos desproporcionados sobre el bienestar de consumidores y productores. Por ejemplo, duplicar un arancel aumenta la pérdida de bienestar a más del doble. De modo que un arancel del 25% sobre una fracción del comercio internacional de un país es mucho más grave que un arancel promedio del 3%.
Muchos países aplican aranceles altos a la importación de determinados productos; una tasa superior al 15% suele considerarse elevada. En la mayoría de los países industrializados esta tasa máxima se aplica a menos del 1% del total de las importaciones, pero en Estados Unidos la proporción es mucho mayor.
Subscribe now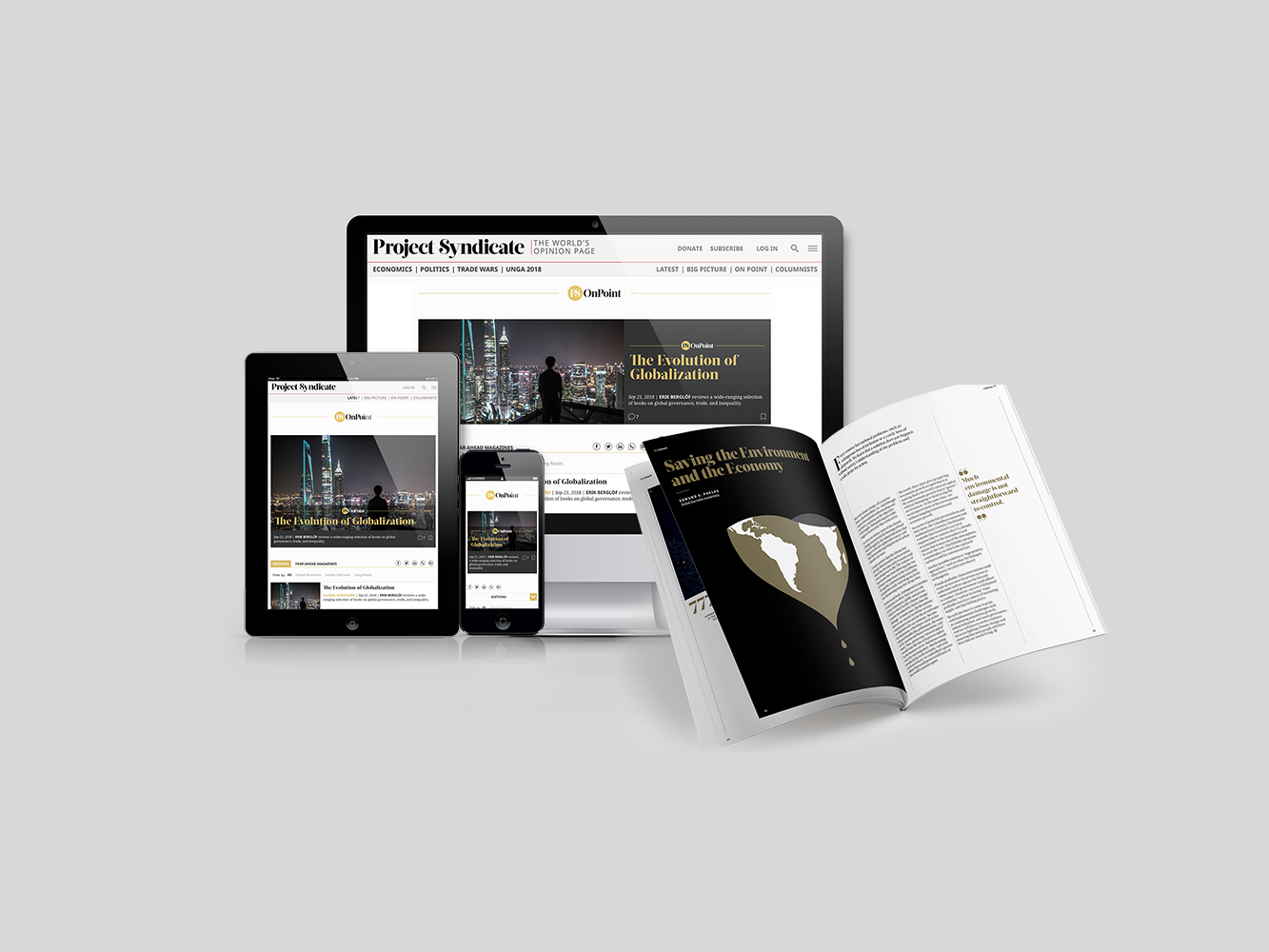 Subscribe now
Subscribe today and get a free copy of our new magazine, Sustainability Comes of Age, along with unlimited access to OnPoint, the Big Picture, the entire PS archive of more than 14,000 commentaries, and our annual magazine, for less than $2 a week.
Además, los aranceles de Trump discriminan a China: el del 25% sólo lo pagan los productores chinos, no sus competidores europeos, latinoamericanos o asiáticos. Este arancel selectivo equivale a cobrar un arancel general a todas las importaciones y al mismo tiempo ofrecer un subsidio a productores competidores fuera de China, subsidio que pagan los consumidores estadounidenses en la forma de precios más altos.
Como los productores fuera de China pueden subir sus precios hasta un 25% y seguir siendo competitivos en Estados Unidos, es de esperar un aumento de precios al consumidor para una amplia variedad de bienes en el mercado estadounidense. De modo que el efecto indirecto de los aranceles de Trump contra China sobre los precios al consumidor puede ser mucho mayor que el indicado por una estimación reciente que habla de un impacto directo de apenas un 0,1%. Estos perjuicios indirectos de la aplicación selectiva de aranceles son la principal razón de que se haya adoptado como elemento fundamental del sistema global de comercio el principio de "nación más favorecida".
Además, estudios preliminares sugieren que los productores chinos no han reducido significativamente los precios en respuesta a los aranceles de Trump. E incluso si lo hicieran, el pequeño beneficio de ese abaratamiento para los consumidores estadounidenses sería superado con creces por el encarecimiento de otras importaciones competidoras redirigidas al mercado estadounidense por los aranceles discriminatorios de Trump.
Si bien China ya impuso un arancel recíproco del 25% a muchas de las exportaciones estadounidenses, es probable que el impacto negativo sobre su economía sea limitado, porque Estados Unidos provee menos de la décima parte de las importaciones chinas. De modo que las represalias arancelarias de China no inciden en gran medida en su economía. Y a esto se suma que China redujo los aranceles a sus importaciones desde el resto del mundo.
Además, una gran parte de las importaciones chinas desde Estados Unidos consiste en commodities agrícolas, por ejemplo soja, que el país puede importar a precio similar desde Brasil si fuera necesario. Es de suponer que entonces Estados Unidos exportaría más soja a mercados antes atendidos por productores brasileños, incluida Europa. (Esto reduciría el déficit comercial estadounidense con Europa y puede aliviar la presión de Washington sobre la Unión Europea en tal sentido.)
Como parte de su agresiva política comercial hacia China, Estados Unidos también apeló a un incremento de medidas no arancelarias. El caso más notable es la megatecnológica china Huawei, a la que Trump incluyó en una lista de entidades que tienen vedada la compra de componentes estadounidenses. Es verdad que después dijo que en lo inmediato los proveedores estadounidenses podrán seguir vendiéndole a Huawei (solicitando para ello licencia). Pero a partir de ahora, las tecnológicas estadounidenses lo pensarán muy bien antes de firmar contratos a largo plazo con Huawei u otras empresas chinas importantes en riesgo de que se las incluya en la "lista de entidades".
Al mismo tiempo, el gobierno de China y sus empresas redoblarán esfuerzos para independizarse de Estados Unidos en la compra de componentes tecnológicos clave. La mera amenaza de la lista de entidades actuará de ahora en adelante como una importante barrera oculta al comercio bilateral. Y como esta barrera también es discriminatoria (sólo afecta a China), tendrá los mismos altos costos que los aranceles selectivos.
El análisis económico sugiere que es imposible ganar una guerra comercial bilateral en un mundo interconectado. Con su última andanada de aranceles contra China, Trump redobló la apuesta, en una disputa cada vez más nociva. Y es probable que al final, el mayor perdedor termine siendo Estados Unidos.
Traducción: Esteban Flamini