From Dream to Action
During the past decade, the international community has acknowledged the threat of climate change, made a commitment to address it, and even started to develop a plan for doing so. But now, the challenge is to move all sectors of the economy past the tipping point, so that sustainability itself becomes the new "business as usual."
PARIS – The French author and aviator Antoine de Saint-Exupéry once wrote that "a goal without a plan is just a wish." The Paris climate agreement was one such "dream." In 2015, 197 parties gathered to make the planet great again. By concluding the first-ever universal climate agreement, the world's governments committed to reducing greenhouse-gas emissions and limiting global warming to 2°C above pre-industrial levels.
For many of us, the Paris accord was meant to be the cornerstone of a new social contract, one that could ensure a safe and decent standard of living now and in the future. Yet four years later, decision-makers still do not fully understand the urgency of the issue. We have two choices: soft-pedal our ambitions, indicating that we are happy with "business as usual," or try something more demanding, but also much more exciting – in particular for young people, who are writing the inclusive and sustainable growth story of the twenty-first century.
By launching the One Planet Summit initiative, French President Emmanuel Macron, together with the United Nations and the World Bank, has chosen the second, more demanding path. "Results-oriented" diplomacy is about building coalitions between public- and private-sector players, starting at the local level to reinvent the sustainability agenda of international cooperation. The One Planet approach is global, strategic, and transformational, with commitments expected to be followed by real action and regular progress reports. The goal is to generate new business models in the key areas of climate, the oceans, and biodiversity.
Unlocking the potential of sustainable finance is essential to realizing this goal. The global investment needed for a low-carbon transition is estimated at $32 trillion annually between now and 2030. This requires a massive redirection of financial flows. Thus, greening the financial system is at the core of this approach. We need money to flow toward sustainable projects at unprecedented speed and scale.
This year's Finance Action Plan, led by Macron, Jamaican Prime Minister Andrew Holness, and Qatari Emir Sheikh Tamim bin Hamad al-Thani under a UN mandate, focuses on accelerating this process. The goal is to foster collaboration between public and private actors to finance inclusivity, scale up climate finance, and trigger a broad transformation of the financial system.
Development finance institutions have already proven that they can integrate climate goals into their core development strategies, and that more private finance can be mobilized when working together. And in recent years, pioneers in the financial sector have devised innovative methods for integrating climate risks into existing business strategies. Blended-finance initiatives such as the Land Degradation Neutrality Fund are demonstrating that viable business models do exist to address issues like desertification, agroforestry, and adaptation. Six major sovereign wealth funds, with combined assets worth of $3 trillion, are adopting environmental, social, and governance (ESG) criteria. The Task Force on Climate-related Financial Disclosures has offered recommendations for factoring climate risks into private investment portfolios. Starting with eight central banks and supervisors in December 2017, the Network for Greening the Financial System has grown to 42 members and eight observers, and is exploring methodologies to implement climate stress tests.
Subscribe now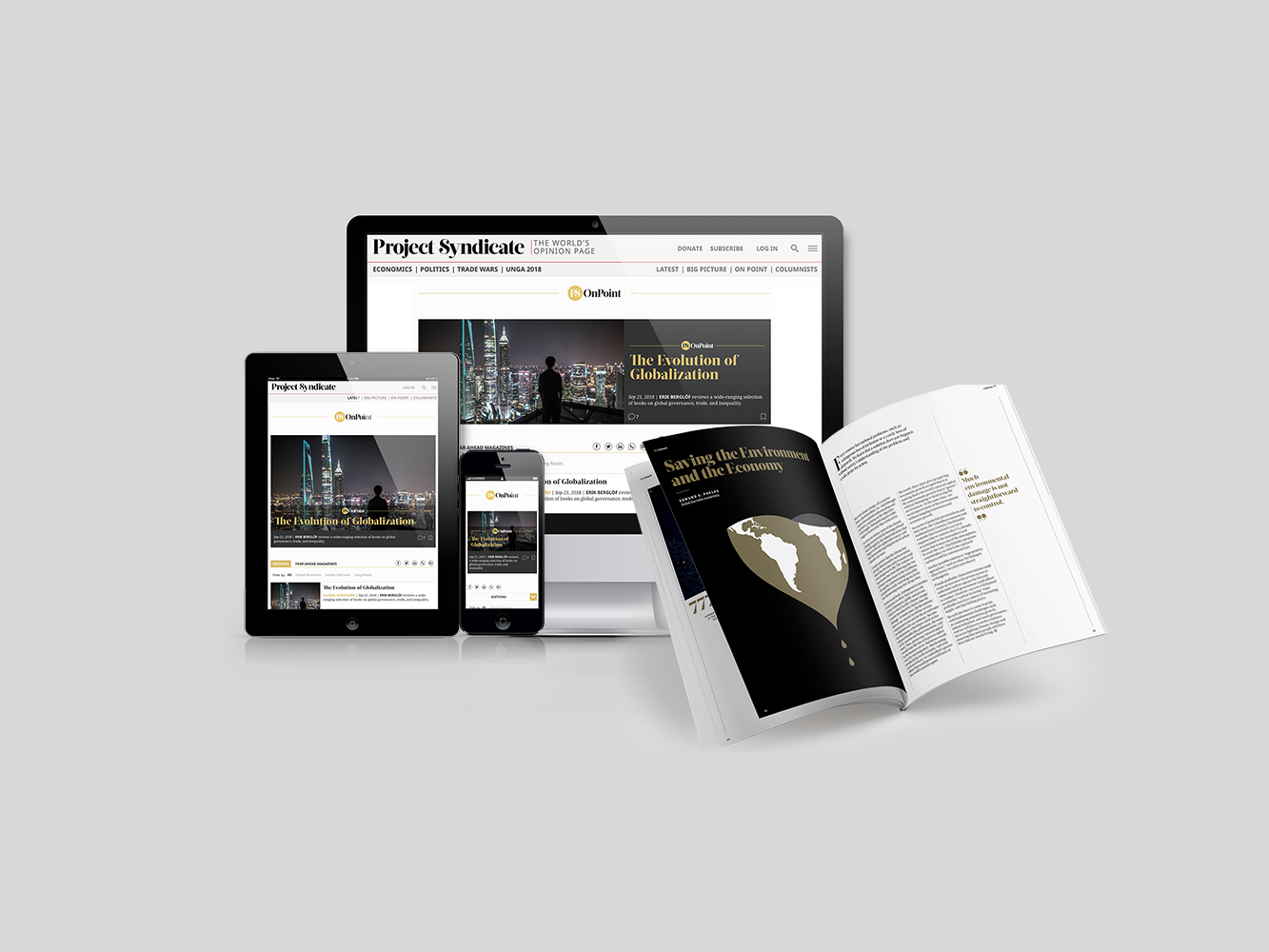 Subscribe now
Subscribe today and get unlimited access to OnPoint, the Big Picture, the PS archive of more than 14,000 commentaries, and our annual magazine, for less than $2 a week.
The One Planet Summit also offers an opportunity to explore the new frontier of sustainable finance. Plenty of opportunities exist, but it is up to us to seize them. To improve our chances of success, we need to overhaul the current regulatory framework in order to recognize natural capital as a valuable asset. In fact, the best long-term investment we can make is in nature, because climate stability and biodiversity are ultimately two sides of the same coin. The Natural Capital Lab, developed by the Inter-American Development Bank with initial funding from France, is a perfect example of what can be accomplished through collaborative efforts.
Under the leadership of Bertrand Badré, Nicholas Stern, and Paul Polman, the One Planet Lab (part of the One Planet Summit) brings together committed CEOs, innovators, economists, and activists, with the aim of converting innovative concepts into transformative commitments and action. The methodology is based on a "tipping point" approach. When a critical mass of actors (say, 20% of a market) takes a common direction, they will be in a position to change the system. At this moment, a clear signal is sent to regulators and competitors: the market is ripe for deep change. Such a strategy is the key to ensuring that green policies in general become the new mainstream, and it should be applied to all sustainability challenges. We need to build a critical mass of high-level ambition in all sectors, so that there can be no turning back.
This year, the One Planet Lab was responsible for a sustainable fashion initiative. The fashion industry is the world's second most polluting – currently it generates 10% of global greenhouse-gas emissions. It is also resource-intensive, with between 5,400 and 16,000 liters of water required to produce one kilogram of cotton. The industry should start designing sustainable clothes, affordable for all, on a larger scale. That is why Macron has asked François-Henri Pinault, CEO of Kering, to craft a fashion pact with a global sustainability strategy and clear environmental goals for the industry as a whole.
Going sustainable means that value chains will need to be overhauled and investment strategies reconceived. And it is incumbent on politicians and policymakers to ensure that the incentives and regulatory frameworks for such changes are in place. The good news is that we now have a methodology for ushering in a sustainable future – our goal is no mere dream. We also know that doing nothing will cost much more than capitalizing on the opportunities that are already in front of us. If we act now, we will have both money and science on our side.
When the American astronaut Neil Armstrong first set foot on the Moon 50 years ago, he said it was a "small step for man," but "a giant leap for mankind." And so it was. Yet today, our task is not to reach the stars, but to save our own planet. That will require many more small steps, at a constantly accelerating pace, and a shared determination to move forward. But it will also require taking a giant leap, because this is the greatest challenge humankind has ever faced. It is our generation's moonshot. If we don't make it work, we may not get another chance.