The Big Picture brings together a range of PS commentaries to give readers a comprehensive understanding of topics in the news – and the deeper issues driving the news. The Big Question features concise contributor analysis and predictions on timely topics.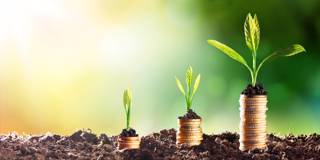 Green Today, Gone Tomorrow?
Rich-country governments are spending trillions of dollars to mitigate the economic impact of COVID-19. But in their understandable desire to alleviate immediate suffering, policymakers risk keeping the global economy on a path that leads to even greater threats.
In this Big Picture, Bertrand Badré of Blue like an Orange Sustainable Capital draws a parallel with the end of World War II and calls for a "Green Bretton Woods," whereby governments would negotiate new rules for sustainable finance and commerce. The Club of Rome's Sandrine Dixson-Declève, Hunter Lovins, Hans Joachim Schellnhuber, and Kate Raworth, meanwhile, argue that policymakers should use the crisis to accelerate the shift to renewable energy and regenerative agriculture.
Likewise, the Brookings Institution's Kemal Derviş and Sebastián Strauss explain why the recent pandemic-induced oil-price collapse is an ideal opportunity to levy or increase carbon taxes. After all, argue Princeton's Peter Singer and Kian Mintz-Woo, a carbon price is essential to reduce climate harms and keep our planet livable.
But deadly pandemics and climate change are just two of the many possible global threats facing humanity. And Johan Rockström and Ottmar Edenhofer of the Potsdam Institute for Climate Impact Research warn that if today's short-term measures to reopen economies do not promote long-term economic sustainability through effective governance of the global commons, then the next disaster will be only a matter of time.
To prevent such catastrophes, says New York University's Gernot Wagner, political leaders in the United States and elsewhere must start taking systemic risk more seriously. With other foreseeable disasters on the way, he says, there is no excuse to postpone building resilience.
Featured in this Big Picture
https://prosyn.org/zsiC0CH;