The Big Picture brings together a range of PS commentaries to give readers a comprehensive understanding of topics in the news – and the deeper issues driving the news. The Big Question features concise contributor analysis and predictions on timely topics.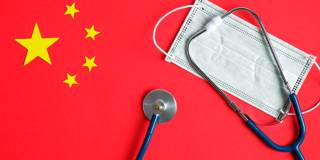 The Global Economy's Patient Zero
China's economy has had a decidedly mixed start to 2020, with the country's leaders battling a deadly coronavirus epidemic but also signing a "phase one" trade deal with the United States. What economic impact are these developments likely to have, and how should Chinese policymakers react?
In this Big Picture, Columbia University's Shang-Jin Wei offers three reasons why the new virus will likely have only a limited negative effect on Chinese and global GDP growth in 2020. But Minxin Pei of Claremont McKenna College argues that – as with the 2002-2003 SARS epidemic – the coronavirus outbreak would have been far less costly had the Chinese government not initially mishandled it.
On a more optimistic note, the University of Hong Kong's Andrew Sheng and Xiao Geng of Peking University HSBC Business School say the recent trade agreement with the US will give Chinese policymakers time to pursue further market-oriented reforms and tackle growing systemic risks. And Yu Yongding, a former chief economist of the People's Bank of China, urges the country's leaders to adopt expansionary monetary and fiscal policies to stem the economy's decade-long slowdown.
Fudan University's Zhang Jun, however, highlights the Chinese central government's excessive top-down interventions and disruptive policy changes in recent years. By taking a more relaxed approach to macroeconomic management, he concludes, the authorities can help to strengthen the economy's resilience and ensure China's future growth and prosperity.
Featured in this Big Picture
https://prosyn.org/X5JQZXn;