The Big Picture brings together a range of PS commentaries to give readers a comprehensive understanding of topics in the news – and the deeper issues driving the news. The Big Question features concise contributor analysis and predictions on timely topics.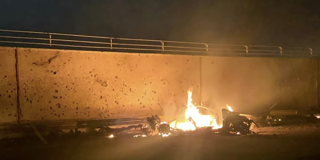 After Suleimani
The targeted killing of Iran's most powerful military commander is a significant escalation in the long-running conflict between the Islamic Republic and the United States. How did the two sides reach this point, and where will they go from here?
In this Big Picture, former Israeli Foreign Minister Shlomo Ben-Ami puts the assassination of Qassem Suleimani in historical context, and challenges the view that it represents a significant strategic "game changer." Similarly, Richard N. Haass of the Council on Foreign Relations recounts the steps that led up to US President Donald Trump's decision to order the drone strike, which he sees as another episode in an ongoing pattern of incoherent strategic thinking.
Indeed, Nina L. Khrushcheva of the New School explains why the assassination is unlikely to achieve Trump's intended objectives, regardless of what they are. Djavad Salehi-Isfahani of the Brookings Institution notes that, if anything, Trump has made war more likely. And Abbas Milani of Stanford University says the Iranian regime stands to benefit if it strikes the right balance in its response to the US attack.
Finally, philosopher Peter Singer considers whether the Trump administration's move was justified, either legally or ethically. Columbia's Jeffrey D. Sachs reflects on America's longer history of conflict with Iran. And China scholar Minxin Pei points out that Trump's escalation in the Middle East will likely redound to China's advantage.
Featured in this Big Picture
https://prosyn.org/1vx7RGV;