The Big Picture brings together a range of PS commentaries to give readers a comprehensive understanding of topics in the news – and the deeper issues driving the news. The Big Question features concise contributor analysis and predictions on timely topics.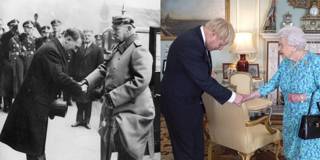 A Very Boris Coup
British Prime Minister Boris Johnson's decision to suspend Parliament in the weeks leading up to the October 31 Brexit deadline has both plunged the United Kingdom into chaos and clarified its choices. Can the British political establishment find a way out of the crisis?
In this Big Picture, Anatole Kaletsky of Gavekal Dranonomics explains why Johnson's gambit could succeed – unless British MPs come together to call his bluff and remove him from office before it is too late. And the LSE's Philippe Legrain reminds us that Parliament could also pursue the nuclear option of revoking Article 50, the exit clause of the Treaty on European Union. Alternatively, notes Guy Verhofstadt of the Alliance of Liberals and Democrats for Europe Group (ALDE) in the European Parliament, British MPs could still approve the Brexit deal concluded with the European Union by Johnson's predecessor.
Nonetheless, Nina Khrushcheva worries that Johnson's decision to suspend Parliament may have already inflicted irreparable damage to the rule of law under Britain's uncodified constitution. Likewise, Chris Patten, a former Conservative MP and government minister, argues that the Brexiteers now in government are undermining the foundations of British democracy.
Featured in this Big Picture
https://prosyn.org/S3xAnwi;