Nástrahy Fedu podřízeného Trumpovi
ITHACA – Vedle snahy přebudovat americkou daňovou, obchodní a imigrační politiku uvažuje prezident Donald Trump i o souboru rozhodnutí, která by mohla mít na americkou ekonomiku ještě závažnější dopad. Tento měsíc odešel do důchodu místopředseda Federálního rezervního systému Stanley Fischer, a tři místa v sedmičlenné Radě guvernérů jsou tak nyní volná. V únoru 2018 navíc vyprší první funkční období šéfce Fedu Janet Yellenové a Trumpovi se naskytne jedinečná příležitost zanechat na této instituci vlastní otisk.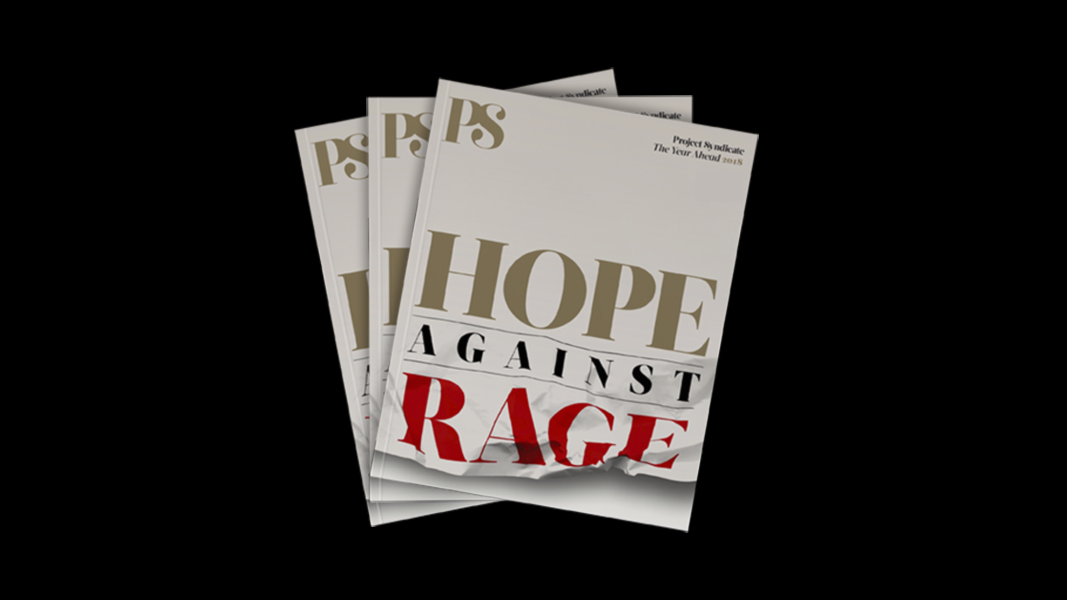 The Year Ahead 2018
The world's leading thinkers and policymakers examine what's come apart in the past year, and anticipate what will define the year ahead.
Trumpovi kandidáti na tyto pozice i otázka, jak prezident k jejich výběru přistoupí, by mohly mít trvalý dopad nejen na Fed, ale i na americkou ekonomiku a její stěžejní postavení v globální finanční soustavě.
Fed svou důvěryhodnost metodicky a bolestně buduje už mnoho desetiletí. Ukázkovým příkladem je rozhodnutí někdejšího šéfe Fedu Paula Volckera z počátku 80. let zvýšit úrokové sazby a smířit se s dočasným zvýšením nezaměstnanosti. Kdyby Volcker nejednal, USA by trpěly inflační spirálou. Volckerův krok sice přivodil krátkodobou bolest, ale zároveň posílil dlouhodobou důvěryhodnost Fedu.
Inflaci táhne řada faktorů, nad nimiž Fed nemá kontrolu – mimo jiné produktivita, zahraniční ceny a vládní schodky. Klíčovou roli však mohou hrát i budoucí očekávání. Když si firmy a zaměstnanci myslí, že se Fed dostatečně nevěnuje omezování inflace, má inflace tendenci růst.
Totéž platí i o deflaci. Na první pohled mohou klesající ceny zboží a služeb vypadat jako dobrá věc. Deflace však může být katastrofální. Když se očekává pokles cen, budou spotřebitelé odkládat nákupy a firmy odkládat investice. Tato rozhodnutí pak mohou vytvořit neblahou spirálu, kdy klesající poptávka vede ke snížení zaměstnanosti, růstu a cen, což způsobuje další pokles poptávky.
Po globální finanční krizi z roku 2008 se mnoho zemí potýkalo se strašidlem deflace. USA se však díky Fedu vyhnuly těžké deflaci i inflaci a zotavily se rychleji než většina jiných rozvinutých ekonomik. Fedu se v USA dařilo odrážet deflaci tím, že agresivně uvolňoval měnovou politiku. Řada ekonomů se v té době obávala, že rychle expandující peněžní nabídka a prudce rostoucí vládní dluh rozdmýchá inflaci a oslabí dolar. Tyto obavy se však ukázaly jako nepodložené a důvěryhodnost Fedu opět stoupla.
Právě na důvěryhodnosti Fedu přitom stojí dominance dolaru v mezinárodních financích. Přibližně dvě třetiny globálních rezerv centrálních bank v zahraniční měně – tedy jejich prostředků na horší časy – jsou investovány do dolarů. A zahraniční investoři včetně centrálních bank drží americké vládní dluhopisy v celkové hodnotě přesahující 6 bilionů dolarů, oproti 3 bilionům před deseti lety. Postavení dolaru coby hlavní globální rezervní měny pomáhá držet americké úrokové sazby na nízké úrovni, což snižuje náklady na půjčky americkým spotřebitelům i americké vládě.
Nezávislost Fedu spolu s institucionalizovaným americkým systémem kontrolních a vyvažovacích mechanismů a jeho lpěním na vládě zákona představuje klíčový předpoklad udržení důvěry investorů v dolar. Trumpova administrativa ovšem oslabuje kontrolní a vyvažovací mechanismy mezi výkonnou a zákonodárnou mocí a prezidentova lhostejnost vůči vládě zákona by mohla představovat přímé ohrožení moci soudní. Za těchto okolností by jakýkoliv krok podkopávající nezávislost Fedu mohl vážně poškodit institucionální rámec, o který se opírá americká hospodářská síla.
Fed se těší mezinárodní důvěryhodnosti právě proto, že je nezávislý na jakémkoliv politickém pánovi. Zároveň však má Fed i legitimitu, protože je zodpovědný vládě a lidu. Tato zodpovědnost je nebo by přinejmenším měla být založená spíše na předem stanovených hospodářských cílech – konkrétně na nízké inflaci a nezaměstnanosti – než na politických rozmarech toho, kdo je v daném okamžiku u moci.
Z tohoto hlediska by Trump mohl důvěryhodnost Fedu vážně poškodit. Stačí, aby jmenoval své politické stoupence namísto nejlepších dostupných technokratů nebo aby jmenoval schopné technokraty, u nichž si lichotkami zajistil osobní oddanost namísto oddanosti jejich mandátu guvernérů Fedu.
Fed ovládaný Trumpovými pobočníky by mohl upřednostňovat hospodářský růst před jinými cíli, jako je udržení finanční stability a nízké inflace. Takový přístup by sice nakrátko mohl zvednout růst HDP, ale dlouhodobě by mu uškodil, poněvadž by rozdmýchal inflaci a nestabilitu finančního trhu.
Další nebezpečí spočívá v tom, že se Trumpovi splní přání slabšího dolaru – natrvalo. I pouhá možnost snížení víry v dolar v kombinaci s vyšší inflací by mohla zvýšit úrokové sazby, což by vedlo k větším rozpočtovým schodkům, nižšímu růstu a inflační spirále.
Pokud se Trump skutečně pokusí zatlačit na Fed, aby sloužil jeho politické agendě, mohl by napáchat nenapravitelné škody na instituci, která zajišťuje finanční stabilitu, nízkou a stabilní inflaci a trvale udržitelný růst. Místo aby "postavil Ameriku na první místo", podkopal by status dolaru coby dominantní globální rezervní měny a vyklidil pole ostatním, aby mohli převzít jeho roli na globálních finančních trzích.
Z angličtiny přeložil Jiří Kobělka.