Los peligros de una Fed a pedido de Trump
ITHACA – En su intento por revisar las políticas impositivas, comerciales e inmigratorias norteamericanas, el presidente Donald Trump está sopesando un conjunto de decisiones que podrían ser aún más relevantes para la economía de Estados Unidos. Al haberse retirado este mes el vicepresidente de la Reserva Federal, Stanley Fischer, tres de las siete bancas en la Junta de Gobernadores de la Fed ahora están vacantes. Y, en febrero de 2018, terminará el primer mandato de la presidenta de la Fed, Janet Yellen, lo que le dará a Trump la oportunidad única de imprimir su marca en la institución.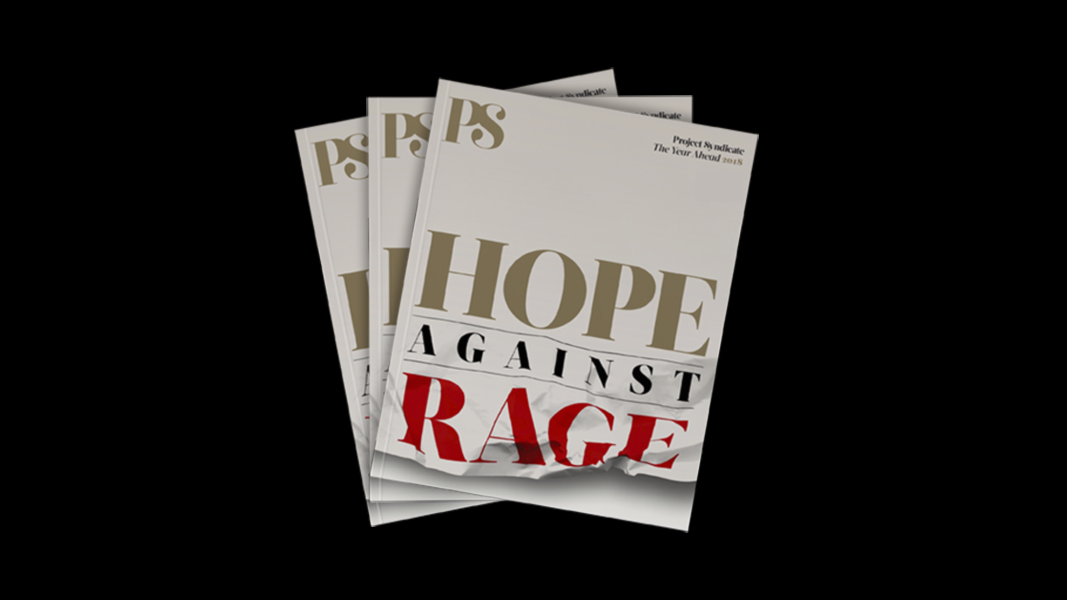 The Year Ahead 2018
The world's leading thinkers and policymakers examine what's come apart in the past year, and anticipate what will define the year ahead.
Los candidatos de Trump para ocupar esos puestos, y la manera en que los elija, podrían tener un impacto perdurable no sólo en la Fed, sino también en la economía estadounidense y su posición central en el sistema financiero global.
La Fed se ha ganado su credibilidad de manera metódica y meticulosa en el curso de muchas décadas. Un buen ejemplo es la decisión del ex presidente de la Fed Paul Volcker, a comienzos de los años 1980, de aumentar las tasas de interés y aceptar un incremento temporario del desempleo. Si Volcker no hubiera actuado, Estados Unidos habría sufrido una espiral de inflación. La medida de Volcker produjo dolor en el corto plazo, pero al mismo tiempo reafirmó la credibilidad a largo plazo de la Fed.
La inflación es impulsada por muchos factores que la Fed no puede controlar, entre ellos la productividad, los precios extranjeros y los déficits gubernamentales. Pero las expectativas sobre el futuro también pueden desempeñar un papel fundamental. Cuando las empresas y los trabajadores piensan que la Fed no está decidida a contener la inflación, ésta tiende a aumentar.
Lo mismo es válido para la deflación. A primera vista, la caída de los precios de los productos y los servicios puede parecer algo bueno. Pero la deflación puede ser desastrosa. Cuando se espera que los precios caigan, los consumidores posponen sus compras, y las empresas demoran las inversiones. Así las cosas, estas decisiones pueden crear un círculo vicioso en el que la caída de la demanda conduce a una reducción del empleo, del crecimiento y de los precios, haciendo que la demanda caiga aún más.
Después de la crisis financiera global de 2008, muchos países enfrentaron el espectro de la deflación. Pero, gracias a la Fed, Estados Unidos evitó tanto una deflación como una inflación severas, y se recuperó más rápido que la mayoría de las demás economías avanzadas. La Fed logró evitar la deflación en Estados Unidos relajando agresivamente la política monetaria. En ese momento, muchos economistas temían que una oferta monetaria en rápida expansión y una deuda gubernamental en marcado aumento alimentaran la inflación y debilitaran el dólar. Pero estos temores resultaron infundados y la credibilidad de la Fed se vio reafirmada una vez más.
La credibilidad de la Fed es lo que sostiene el predominio del dólar estadounidense en las finanzas internacionales. Aproximadamente las dos terceras partes de las reservas en moneda extranjera de los bancos centrales globales -es decir, sus fondos para tiempos de necesidad- están invertidas en dólares. Y los inversores extranjeros, entre ellos los bancos centrales, tienen más de 6 billones de dólares en títulos del gobierno de Estados Unidos, un incremento con respecto a los 3 billones de dólares que poseían hace una década. El status del dólar como principal moneda de reserva global ha ayudado a mantener bajas las tasas de interés de Estados Unidos, reduciendo así los costos de endeudamiento para los consumidores estadounidenses y el gobierno de Estados Unidos.
La independencia de la Fed, junto con el sistema institucionalizado de controles y contrapesos y su adhesión al régimen de derecho, es crucial para mantener la confianza de los inversores en el dólar. Sin embargo, la administración Trump está debilitando los controles y contrapesos entre las ramas ejecutiva y legislativa del gobierno, y su indiferencia ante el régimen de derecho podría plantear un desafío directo a la rama judicial. En estas circunstancias, cualquier acto que mine la independencia de la Fed podría afectar seriamente el marco institucional sobre el cual descansa la fortaleza económica de Estados Unidos.
La Fed tiene credibilidad internacional precisamente porque es independiente de cualquier jefe político. Pero la Fed también tiene legitimidad, porque es responsable ante el gobierno y la población. Esa responsabilidad está basada, o al menos debería estarlo, en objetivos económicos preestablecidos, concretamente una inflación y un desempleo bajos -en lugar de los caprichos políticos de quien sea que esté en el poder en un momento determinado.
Desde esta perspectiva, Trump podría afectar seriamente la credibilidad de la Fed. Sólo le hace falta nombrar candidatos leales en términos políticos en lugar de los mejores tecnócratas disponibles, o nombrar tecnócratas competentes a quienes haya lisonjeado para que le profesaran una lealtad personal a él y no a sus mandatos como gobernadores de la Fed.
Una Fed dominada por acólitos de Trump podría priorizar el crecimiento económico por sobre otros objetivos, como mantener la estabilidad financiera y una baja inflación. Pero si bien esta estrategia puede impulsar el crecimiento del PIB por un breve período, afectaría el crecimiento en el largo plazo, alimentando la inflación y la inestabilidad del mercado financiero.
Otro peligro es que a Trump se le cumpla su deseo de un dólar más débil -de manera permanente-. Aún la mera posibilidad de una menor fe en el dólar, junto con una inflación más alta, podría hacer subir las tasas de interés, lo que conduciría a déficits presupuestarios mayores, un crecimiento más lento y una espiral inflacionaria. 
Si Trump efectivamente intenta presionar a la Fed para que cumpla con su propia agenda política, podría causarle un daño irreparable a una institución que garantiza la estabilidad financiera, una inflación baja y estable y un crecimiento sostenible. En lugar de poner a "Estados Unidos primero", estaría minando la condición del dólar como la moneda de reserva global dominante, y allanando el camino para que otros cumplan su rol en los mercados financieros globales.