Všední atak na zpravodajská média
OXFORD – Brutální mučení a vražda Džamála Chášukdžího, saúdského novináře usazeného v USA, přitáhly pozornost k saúdskému korunnímu princi Muhammadu bin Salmánovi, o němž se má všeobecně za to, že vraždu objednal. Rovněž upozorňují na rizika v žurnalistické branži. Až budou sečtena konečná čísla, rok 2018 by pro novináře mohl být celosvětově nejnebezpečnějším zaznamenaným rokem.
Fyzické útoky na novináře jsou už sice děsivě neohrožené – zatím nejodvážnější byla asi právě Chášukdžího vražda –, ale většina hrozeb, s nimiž se profese potýká, je mnohem prozaičtější. V popředí jich stojí pět.
Zaprvé, ubývá pracovních příležitostí a místa se vyznačují nízkými mzdami, neustálou nejistotou zaměstnání a omezenými šancemi kariérního postupu. Například ve Spojených státech se zaměstnanost v redakcích za necelých deset let propadla téměř o čtvrtinu a počty studentů zapsaných na žurnalistiku v poslední době klesají.
Zadruhé, v konkurenčním lákání omezeného počtu nadaných adeptů nad zpravodajskými organizacemi trumfují velké technologické firmy. Novinařina potřebuje, aby investigativní reportáže vedli a digitální transformaci branže řídili technologicky zdatní lidé. V současnosti ale většina počítačových inženýrů vidí světlejší budoucnost ve společnostech budujících platformy jako Facebook a Google, které jim dokážou nabídnout vyšší výdělky, pevnější jistotu zaměstnání a lepší rovnováhu mezi prací a životem než i ty největší mediální domy.
Zatřetí, žurnalistika má mnohem menší půvab než dřív. Před lety mladé reportéry k řemeslu vábili ošlehaní zahraniční zpravodajové v televizích či na titulních stránkách předních novin. A byť se většina z nás, kdo jsme tuto návnadu spolkli, neodvážila dál než na radnici, naším motorem přesto zůstalo vznešené poslání vést mocné k zodpovědnosti. V dnešním rozptýleném prostředí sociálních médií jsou však zahraniční zpravodajové vzácní a mediálními vzory se stávají spíš popové hvězdy než znalci politických zákoutí.
Začtvrté, zatímco mzdy a prestiž uvadají, redakční tlaky sílí. Když dnes do mediálního domu nastoupí zpravodajský "zelenáč", schopnost psát skvělé texty nestačí; mladí novináři to musí také umět s audio a video technikou, vyznat se v datové žurnalistice a frčet v sociálních médiích. Tyto dovednosti mohou sice přinášet lepší mediální produkty, ale nikdo není přeborník ve všem. Reportéry mohou tyto a další nekonečné požadavky přesvědčit, aby profesi opustili.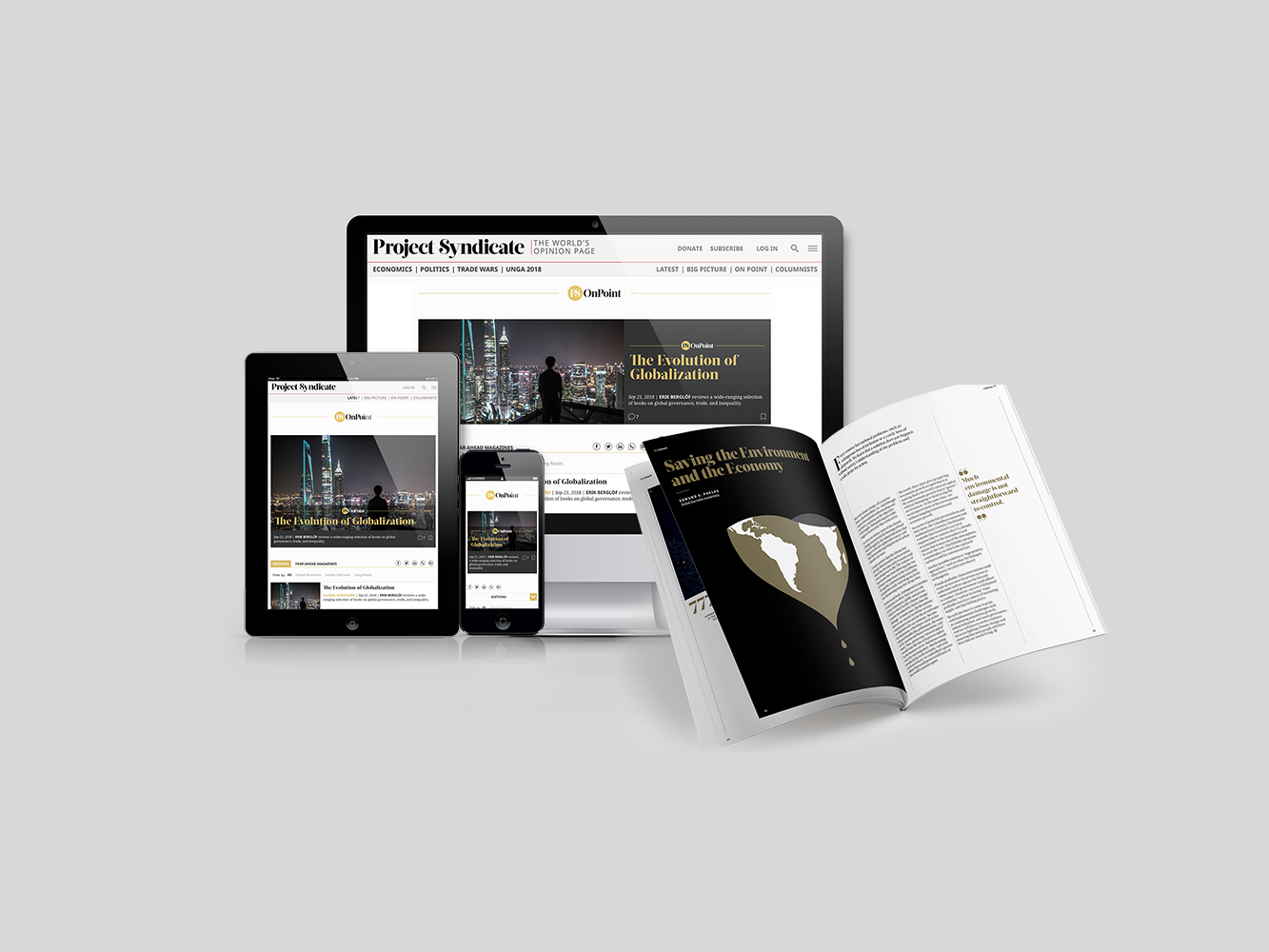 Subscribe now
For a limited time only, get unlimited access to On Point, The Big Picture, and the PS Archive, plus our annual magazine, for less than $2 a week.
Konečně, svůj vliv mají neutuchající slovní výpady proti příslušníkům klasických médií ze strany lídrů typu amerického prezidenta Donalda Trumpa, jehož narativ o "fake news" si bere na mušku věrohodnost samotné profese. Přestože důvěra ve zpravodajská média v nedávných průzkumech stoupala, hrozí, že neustálé špinění poctivosti a inteligence novinářů profesi naleptá.
Dohromady si těchto pět výzev na zpravodajské branži vybírá svou daň, což představuje riziko pro samotnou demokracii. Bez svobodných a nezávislých médií se občané nemohou poučeně rozhodovat. Vždyť chybí-li profesionální žurnalistika, lidé mohou snadno zbloudit v labyrintu zhusta nespolehlivých informací, či dokonce podlehnout samozvaným expertům zájmových skupin a propagandě. Žurnalistika je kompasem demokracie; musíme najít způsob, jak jej znovu kalibrovat.
Novináři potřebují především ochranu. To znamená nutnost zajistit jim nejen bezpečnost, ale také možnost získávat informace a referovat o svých zjištěních bez obav z odvety. Přinejmenším musí být bezezbytku vyšetřeny útoky proti novinářům jako Chášukdží a jejich pachatelé hnáni k zodpovědnosti a odsouzeni mezinárodním společenstvím.
Potrestat ty, kdo mají odvahu zabít zpravodaje, ale jako podpora médií nestačí. Zapotřebí jsou například další programy, které pomohou tříbit mladé talenty. Vlády by mohly vypsat dotace, poskytnout daňové úlevy a financovat iniciativy nabízející průpravu v oblasti žurnalistiky a nových médií. Budoucí novináři potřebují vzory, ale stejně tak potřebují odborné dovednosti, aby se sami vzory stali.
Snad nejdůležitější je ovšem to, že se obhájci médií všude na světě musí přičinit o zvyšování mediální gramotnosti veřejnosti. Konzumenti zpráv musí pochopit, jak žurnalistika funguje, jak novináři dělají svou práci a proč jsou profesionální mediální domy stěžejní součástí dobře fungující demokracie. Pokud si veřejnost nebude cenit výsledků práce profesionálních novinářů, příští velkou těžkostí žurnalistiky bude nedostatek talentovaných lidí. Mohlo by se ukázat, že bude vůbec největší ze všech.