Ein neues Modell für das neue Europa
,
WARSCHAU – Vor fünf Jahren erlebten Mittel- und Osteuropa eine der beeindruckendsten Wachstumsstorys weltweit. Das jährliche BIP-Wachstum lag bei fast 5%, nur knapp hinter dem Chinas und Indiens. Ausländische Direktinvestitionen im Umfang von mehr als 40 Milliarden Dollar strömten jährlich nach Bulgarien, Kroatien, in die Tschechische Republik, nach Ungarn, Polen, Rumänien, in die Slowakei und nach Slowenien. Eines von sechs Autos, das in Europa verkauft wurde, kam aus den Fabriken in der Region. Produktivität und BIP pro Kopf stiegen rasch und waren dabei, die Kluft gegenüber Westeuropa zu schließen.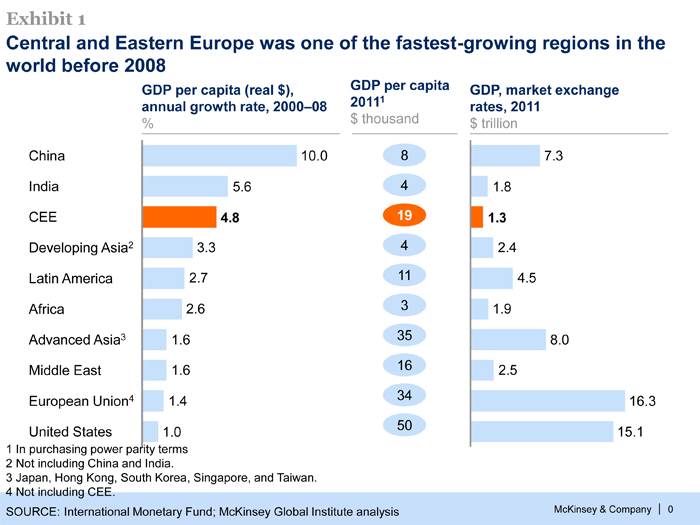 Seit der globalen Finanzkrise und der daran anschließenden Rezession jedoch tut sich die Region schwer, wieder in Schwung zu kommen. Das Wirtschaftswachstum ist auf weniger als ein Drittel seines Vorkrisenniveaus gesunken. Die ausländischen Direktinvestitionen, die zwischen 2008 und 2009 um 75% abgestürzt waren, haben sich nur teilweise erholt.
To continue reading, please log in or enter your email address.
To continue reading, please log in or register now. After entering your email, you'll have access to two free articles every month. For unlimited access to Project Syndicate, subscribe now.