Nový model pro novou Evropu
,
VARŠAVA – Před pěti lety se ve střední a východní Evropě odehrával příběh jednoho z nejpůsobivějších hospodářských růstů na světě. Roční růst HDP se blížil k pěti procentům, což bylo jen o málo méně než v Číně a Indii. Přímé zahraniční investice proudily do Bulharska, České republiky, Chorvatska, Maďarska, Polska, Rumunska, Slovinska a na Slovensko tempem přesahujícím 40 miliard dolarů ročně. Každý šestý automobil prodaný v širší Evropě se exportoval z továren v tomto regionu. Produktivita a HDP na obyvatele svižně rostly, což zmenšovalo zpoždění za západní Evropou.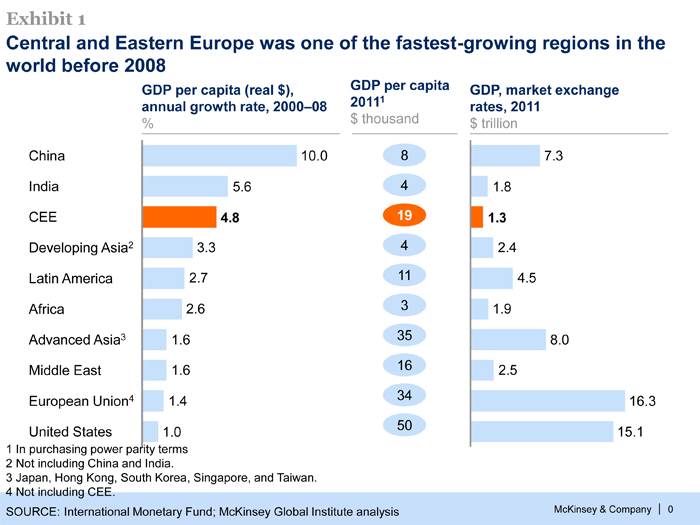 Po globální finanční krizi a následné recesi se však region jen těžko snaží získat zpět tehdejší dynamiku. Tempa hospodářského růstu klesla na necelou třetinu předkrizové úrovně. A přímé zahraniční investice, které se v letech 2008 až 2009 propadly o 75%, se zvýšily jen částečně.
We hope you're enjoying Project Syndicate.
To continue reading, subscribe now.
Get unlimited access to PS premium content, including in-depth commentaries, book reviews, exclusive interviews, On Point, the Big Picture, the PS Archive, and our annual year-ahead magazine.
Already have an account or want to create one? Log in