Duševní vlastnictví pro ekonomiku jedenadvacátého století
, ,
NEW YORK – Když se jihoafrická vláda v roce 1997 pokusila změnit tamní zákony, aby využila cenově dostupných generických léků pro pacienty s HIV/AIDS, na zemi se plnou právní silou vrhl globální farmaceutický průmysl a zavedení změn zdržel, což si vyžádalo vysokou lidskou daň. Jižní Afrika nakonec v této kauze zvítězila, ale vláda si vzala ponaučení: už se nepokoušela vzít znovu zdraví a blaho svých občanů do vlastních rukou tím, že by zpochybnila zavedený celosvětový režim duševního vlastnictví (DV).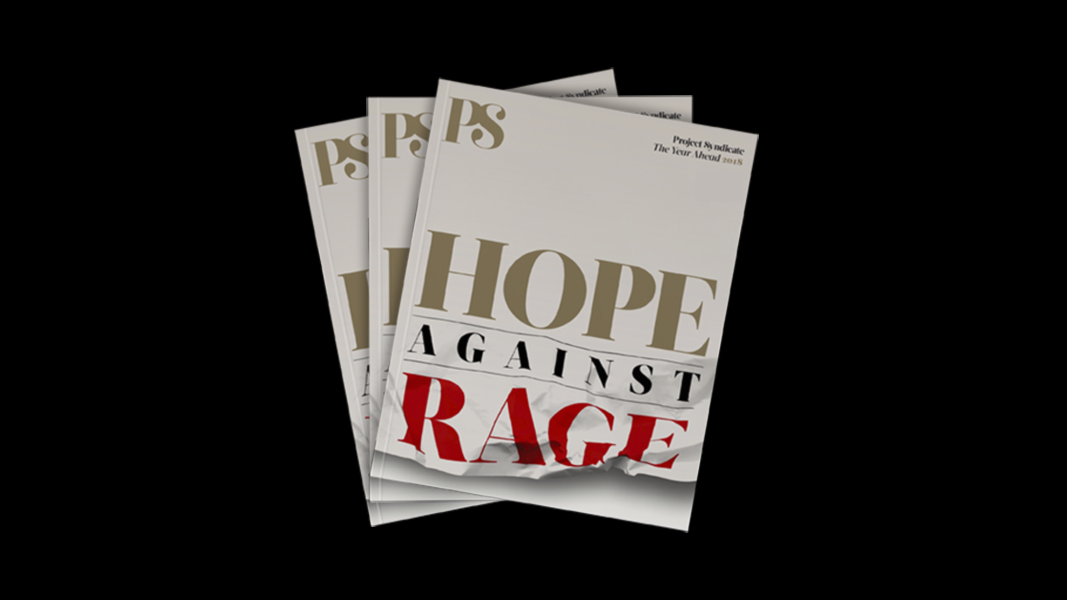 The Year Ahead 2018
The world's leading thinkers and policymakers examine what's come apart in the past year, and anticipate what will define the year ahead.
Až teď. Jihoafrický kabinet se chystá dopracovat politiku DV, která je příslibem podstatného rozšíření přístupu k léčivům. Jižní Afrika teď bude nepochybně vystavena všem typům bilaterálních a multilaterálních tlaků bohatých zemí. Tamní vláda má ale pravdu a v jejích šlépějích by se měly vydat další rozvojové a rozvíjející se ekonomiky.
Proti současnému režimu DV se v posledních dvou desetiletích projevuje vážný odpor rozvojového světa. Z velké části proto, že bohaté země se ovlivňováním tvorby pravidel ve Světové obchodní organizaci (WTO) a prosazováním své vůle skrze obchodní dohody snaží světu vnutit jednotný model.
Standardy DV, jimž vyspělé země projevují přízeň, jsou obvykle sestaveny tak, aby nemaximalizovaly novátorství a vědecký pokrok, nýbrž zisky velkých farmaceutických firem a jiných subjektů schopných vychýlit obchodní jednání. Není tedy divu, že v čele protiútoku jsou velké rozvojové země s podstatnou průmyslovou základnou – například Jižní Afrika, Indie a Brazílie.
Tyto země si berou na mušku především nejlépe viditelný projev nespravedlnosti DV: dostupnost nezbytných léků. Indická novela v roce 2005 vytvořila unikátní mechanismus, který do patentových předpisů vrací vyváženost a spravedlnost, čímž zajišťuje dostupnost. Když zákon přestál několik napadení v domácích i mezinárodních řízeních, bylo zjištěno, že je v souladu s normami WTO. V Brazílii včasná aktivita vlády v oblasti léčby osob s HIV/AIDS vyústila v několik úspěšných vyjednávání, při nichž ceny léků výrazně klesly.
Tyto země se plným právem stavějí proti režimu DV, který není ani spravedlivý, ani efektivní. V nové studii přezkoumáváme argumenty týkající se úlohy duševního vlastnictví v procesu rozvoje. Dokládáme, že většina teoretických i empirických důkazů naznačuje, že ekonomické instituce a zákony na ochranu znalostí v dnešních vyspělých ekonomikách jsou čím dál méně vhodné k řízení globální hospodářské aktivity a že se pramálo hodí k uspokojení potřeb rozvojových zemí a rozvíjejících se trhů. Jsou přímo nepříznivé pro zajištění základních lidských potřeb, jako je adekvátní zdravotní péče.
Hlavní problém tkví v tom, že znalosti jsou (celosvětový) veřejný statek, jak v odborném smyslu, že mezní náklady jejich využití kýmkoli jsou nulové, tak v obecnějším smyslu, že posílení znalostí může globálně zlepšit blahobyt. Vzhledem k tomu panují obavy, že trh nebude dodávat dostatek znalostí a výzkum nebude dostatečně motivován pobídkami.
Během pozdního dvacátého století bylo zažitou moudrostí, že tuto tržní nedostatečnost lze nejlépe napravit zavedením jiné: soukromých monopolů, vytvořených přísnými patenty, které se striktně vymáhají. Ochrana soukromého DV je ale jen jednou cestou k řešení problému motivace a financování výzkumu a ukazuje se jako problematičtější, než se očekávalo, a to i pro vyspělé země.
Čím dál spletitější "patentová houština" ve světě produktů vyžadujících tisíce patentů občas inovace dusí, neboť v některých případech se za právníky platí víc než za badatele. Navíc výzkum často není cílen na tvorbu nových produktů, ale na prodloužení, rozšíření a zužitkování monopolní moci, již poskytuje patent.
Testem toho, zda patenty povzbuzují výzkum a novátorství, jak tvrdí jejich zastánci, anebo jim brání, jelikož omezují přístup ke znalostem, se stal rozsudek Nejvyššího soudu USA z roku 2013, že přirozeně se vyskytující geny nelze patentovat. Výsledky jsou jednoznačné: tempo inovací zrychlilo, což vede k lepším diagnostickým testům (třeba na přítomnost genů BRCA, souvisejících s rakovinou prsu) při mnohem nižších nákladech.
Existují nejméně tři alternativy financování a motivace výzkumu. Jednou je opora v centralizovaných mechanismech přímé podpory výzkumu; ve Spojených státech jsou příkladem Národní ústavy zdraví a Národní vědecká nadace. Další možností je přímé financování decentralizovat, řekněme prostřednictvím daňových úlev. Anebo může určitý státní orgán, soukromá nadace nebo výzkumná instituce udělovat ceny za úspěšné inovace (či jiné tvůrčí činnosti).
Na patentový systém lze nahlížet tak, že uděluje cenu. Tato cena ale brzdí tok znalostí, omezuje z nich plynoucí výhody a pokřivuje ekonomiku. Naopak poslední alternativa k tomuto systému tok znalostí maximalizuje, neboť zachovává otevřenou tvůrčí obec, jak dokládá otevřený software.
Rozvojové země by k podpoře učení a novátorství měly využít všech těchto přístupů. Vždyť ekonomové už desítky let uznávají, že nejdůležitějším faktorem růstu – a tudíž pokroků v lidském rozvoji a blahobytu – jsou technologické změny a znalosti, jež je ztělesňují. Rozvojové země odděluje od zemí vyspělých jak propast ve znalostech, tak ve zdrojích. K maximalizaci globálního sociálního blahobytu by tvůrci politik měli rázně podporovat šíření znalostí z vyspělých zemí do zemí rozvojových.
Avšak byť je teoretická argumentace pro otevřenější systém robustní, svět míří opačným směrem. Během posledních 30 let převládající režim DV vystavěl další překážky, které využívání znalostí brzdí a často způsobují, že se rozšiřuje rozdíl mezi sociální přínosností inovací a soukromými výnosy z nich. Mocné lobby z vyspělých zemí, které tento režim formovaly, na první místo zjevně kladou to druhé, což se odráží v jejich odporu vůči ustanovením, která uznávají práva duševního vlastnictví související s tradičními znalostmi či biodiverzitou.
Rozšířené zavedení dnešní přísné ochrany DV je nebývalé také historicky. I mezi hybatele rané industrializace přišla ochrana DV velice pozdě a byla často záměrně obcházena s cílem umožnit rychlejší industrializaci a růst.
Současný režim DV není udržitelný. Globální ekonomika jednadvacátého století se od ekonomiky dvacátého století bude lišit nejméně ve dvou důležitých ohledech. Zaprvé, podstatně vyšší bude hospodářská váha ekonomik, jako jsou Jižní Afrika, Indie a Brazílie. Zadruhé, rostoucí podíl produkce ve vyspělých i rozvojových ekonomikách bude připadat na "nehmotnou ekonomiku" nápadů, znalostí a informací.
Pravidla týkající se "řízení" globálních znalostí se musí změnit, aby tuto novou realitu odrážela. Režim DV nadiktovaný vyspělými zeměmi před víc než čtvrtstoletím pod vlivem politických tlaků hrstky tamních sektorů nedává v dnešním světě mnoho smyslu. Maximalizace zisků úzké skupiny oproti celosvětovému rozvoji a blahobytu nedávala ovšem mnoho smyslu ani tehdy – s výjimkou prizmatu tehdejší mocenské dynamiky.
Tato dynamika se mění a rozvíjející se ekonomiky by měly jít v čele tvorby vyváženého systému DV, který uzná důležitost znalostí pro rozvoj, růst a blahobyt. Podstatné není jen vytváření znalostí, ale také to, aby se využívaly způsoby, které upřednostňují lidské zdraví a blahobyt před zisky korporací. Na cestě k tomuto cíli může být potenciální rozhodnutí Jižní Afriky umožnit přístup k lékům důležitým mezníkem.
Z angličtiny přeložil David Daduč