Pomalé zelenání financí
OXFORD – Někteří nejvlivnější hráči v globální ekonomice stojí v čele posunu směrem k čistému a zelenému světu bez emisí, přestože klíčové vlády zahálejí. Finanční giganti z Evropy, Číny, Japonska, Spojených států, Austrálie i odjinud vidí rýsující se rizika a přínosy a nečekají, až politici vyšlou signál, co je třeba dělat. Finanční průmysl vydává okamžité zákazy nových investic do fosilních paliv, označuje producenty čisté a špinavé energie, zbavuje se nepřitažlivých akcií, a tím vším přesměrovává obrovské peněžní toky od fosilních paliv k nízkouhlíkovým technologiím.
Taková rozhodnutí mohou mít odezvu v celé ekonomice. Vezměme si například rozkol mezi státními a soukromými energetickými financemi v Indii. Podle Centra pro finanční zodpovědnost se sídlem v Dillí klesly primární finance na uhelné elektrárny mezi lety 2017 a 2018 o 93%, zatímco finance na obnovitelné zdroje vzrostly o 10%. Většina úvěrů na uhelné projekty pocházela v roce 2018 z vládou kontrolovaných finančních institucí, kdežto tři čtvrtiny financí na obnovitelné zdroje přišly ze soukromých komerčních bank.
Stejně tak banky a obchodníci v Japonsku opouštějí uhelné projekty ve prospěch obnovitelných zdrojů, přestože se vláda zdráhá stanovit datum útlumu uhelné energetiky. Letos byly zrušeny nebo odloženy tři projekty výstavby uhelných elektráren v Japonsku. A na globální úrovni Mezinárodní energetická agentura (IEA) uvádí, že investice do uhelných elektráren klesly v roce 2018 na stoleté minimum, přičemž další uhelné generátory byly odstaveny.
Tento trend bude stále výraznější, neboť počet finančních institucí odklánějících se od fosilních paliv nadále roste. Vezměme si novinové titulky od letošního března. Norské suverénní fondy získaly souhlas parlamentu k divestici 13 miliard dolarů z akcií fosilních paliv v rámci dosud největšího "fosilního výprodeje". Japonská finanční skupina Mitsubishi UFJ, podle objemu aktiv jedna z největších světových bank, přestala financovat nové projekty uhelných elektráren. Společnost Chubb se stala první velkou americkou pojišťovnou, která oznámila zákaz uhelných pojistek, a Suncorp je jen poslední z řady australských pojišťoven, které ukončily pojišťování nových projektů těžby uhlí a uhelných elektráren.
Londýnská burza navíc překlasifikovala ropné a plynárenské akcie na "neobnovitelnou energii" a akcie zelené energie přeřadila z kolonky "alternativních" do kolonky "obnovitelných". Největší světový investor do zahraničních uhelných projektů, společnost Oversea-Chinese Banking Corporation, oznámil, že ukončí financování uhelných elektráren (jakmile dokončí poslední dva projekty ve Vietnamu), a čínská State Development & Investment Corporation ohlásila plán přestat investovat do nových uhelných elektráren a soustředit se na nové zdroje energie.
V obecnější rovině platí, že Investorská agenda za nízkouhlíkový svět přilákala 477 signatářů, kteří spravují aktiva ve výši zhruba 34 bilionů dolarů. Tito investoři vyzývají vlády, aby nejen omezovaly růst teplot, ale aby splnily i obtížnější cíl pařížské klimatické dohody, totiž omezit globální oteplování na 1,5°C oproti předindustriální úrovni.
Subscribe now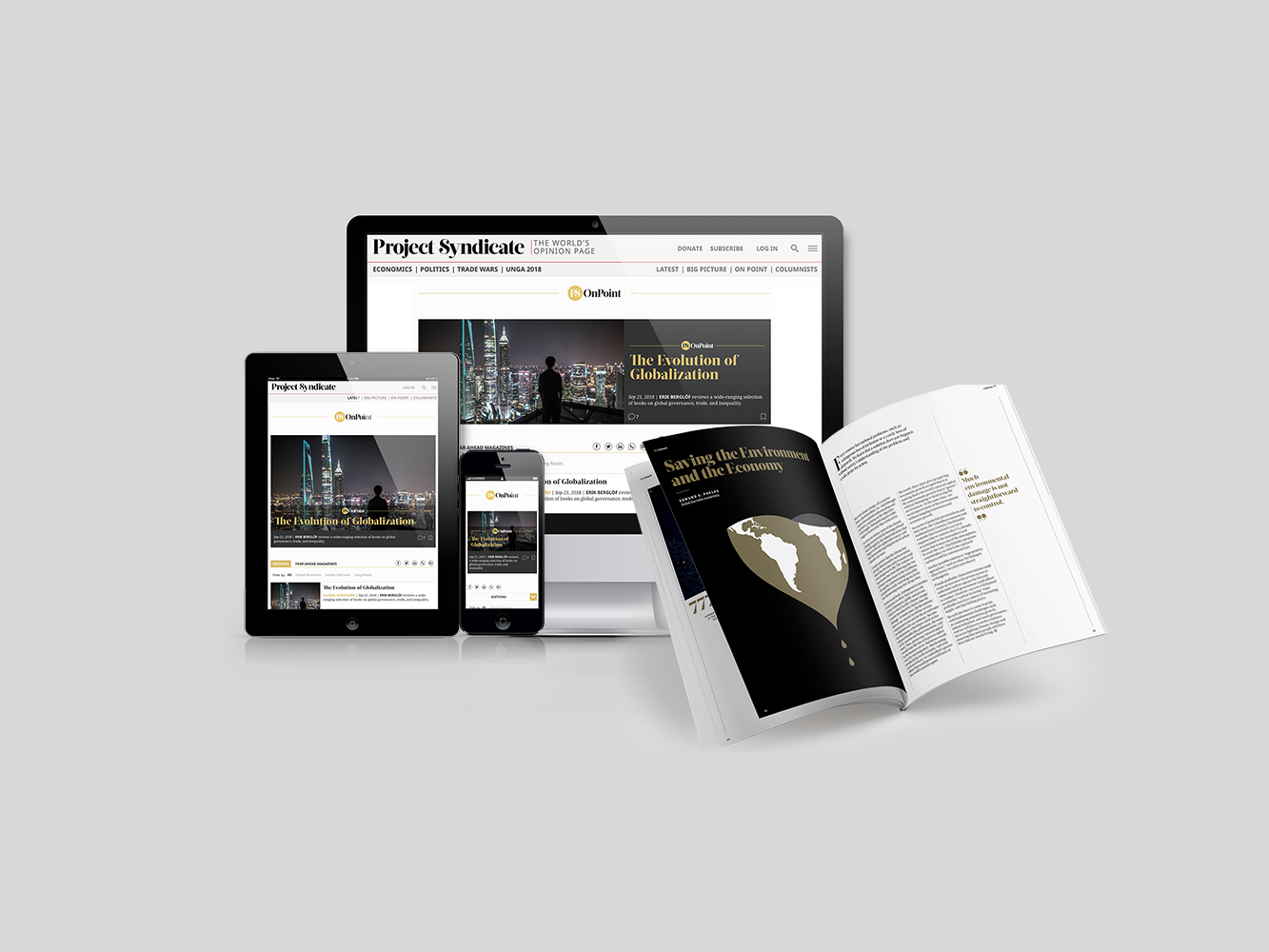 Subscribe now
Subscribe today and get unlimited access to OnPoint, the Big Picture, the PS archive of more than 14,000 commentaries, and our annual magazine, for less than $2 a week.
Institut pro energetickou ekonomii a finanční analýzu mezitím zjistil, že ti, kdo ignorovali varování před klimatickými změnami, už utrpěli finanční ztrátu. Firma BlackRock coby největší světový správce fondů prodělala v posledních deseti letech zhruba 90 miliard dolarů, z toho tři čtvrtiny kvůli svým pozicím ve firmách ExxonMobil, Chevron, Shell a BP. A investoři firmy General Electric včetně společnosti BlackRock prodělali během tří let do roku 2018 závratných 193 miliard dolarů, protože tato firma neodhadla tempo příklonu k zelené energii a zhroucení poptávky po plynových turbínách a tepelných elektrárnách.
Posun směrem od fosilních paliv je sice už teď monumentální, avšak potenciálně se schyluje k cunami. Ti, kdo divestují z fosilních paliv, jsou prvními vlaštovkami, které vycítily změnu větru a přenastavily plachty. Musí se však udělat mnohem více. Protože konkurenti těchto firem zatím nepodnikli žádné kroky k divesticím, v účetních rozvahách investorů zůstávají uhlíková aktiva v objemu bilionů dolarů.
Podle IEA navíc sice klesly investice do uhlí, avšak kapitálové výdaje do ropy, plynu a uhlí zaznamenaly v roce 2018 opětovný růst a investice do energetické účinnosti a obnovitelných zdrojů stagnovaly. Ještě horší je zjištění poradenské firmy Wood Mackenzie, podle něhož se boom obnovitelných zdrojů přetavil pouze do 2% globální energetické poptávky. Momentálně to vypadá tak, že uhlí, ropa a plyn by v roce 2040 mohly stále zajišťovat 85% primární energie, což je oproti dnešním 90% jen mírný pokles.
Dokončení přechodu směrem od fosilních paliv si vyžádá změny v samotném jádru globální ekonomiky. Rozhodně není ku prospěchu, že finanční instituce v Číně nasměrovaly v první polovině letošního roku nejméně miliardu "zelených" financí do uhelných projektů. Firmy nemohou dál produkovat ropu, plyn a spalovací motory, a přitom postupně přecházet na čistší technologie; přechod musí být čistý.
Finančníci navíc musí vidět víc než jen uhlí a zrušit podporu všech fosilních paliv. A co je neméně důležité, vlády musí svým ekonomikám vytyčit ambiciózní trajektorii, která bude vynucovat dodržení limitu oteplování o 1,5°C. Naše současná cesta povede k oteplení o 3°C nebo i více, což by mělo katastrofální následky.
Summit OSN o klimatické akci, který proběhne 23. září, nabízí finančním institucím a vládám příležitost učinit, co je nezbytné. Generální tajemník António Guterres vyzval ke zlatému standardu vedení v podobě vládních i soukromých závazků snížit emise na čistou nulu a každých pět let si stanovovat prozatímní cíle.
Guterresova výzva k akci nachází odezvu u všech, kdo demonstrují a stávkují za stejný cíl. Investoři musí této příležitosti využít a strukturovat portfolia tak, aby do roku 2050 dosáhla čistých nulových emisí. To znamená vyvíjet na společnosti ve svých portfoliích tlak, aby se změnily i ony, jinak jim hrozí, že zůstanou odříznuté a zapomenuté. Stanovení dlouhodobých cílů však stačit nebude. Dnešní závazky musí jít ruku v ruce s hmatatelnými kroky v příštích měsících a letech, abychom zajistili, že pokrok bude pokračovat.
Za tímto účelem projekt Mission 2020 shromažďuje příběhy o pokroku z celé globální ekonomiky. Náš nástroj s názvem 2020 Climate Progress Tracker Tool je v podstatě otevřenou databází, v níž se pravidelně aktualizují klimatické závazky států, firem, měst a dalších aktérů. Čím mohutnější bude divestiční hnutí, tím složitější bude zůstat skrytý ve stínu a lpět na minulosti.
Z angličtiny přeložil Jiří Kobělka.