Juros que dão prejuízo
BERKELEY – Duas das instituições económicas mais importantes do mundo, o Fundo Monetário Internacional e o ex-secretário do Tesouro dos EUA, Larry Summers, alertaram recentemente que a economia global pode estar a enfrentar um longo período de baixas taxas de juros. Por que é que isso é uma coisa má e o que é que se pode fazer em relação a isso?
Ajustadas pela inflação, as taxas de juros têm estado a cair há três décadas e o seu actual nível baixo incentiva os investidores, que procuram lucros, a correrem riscos adicionais. As baixas taxas de juros também deixam pouca margem de manobra aos bancos centrais para adoptarem uma política monetária menos rigorosa numa desaceleração, porque os juros nominais não podem cair abaixo de zero. E são sintomáticas de uma economia que está em baixo.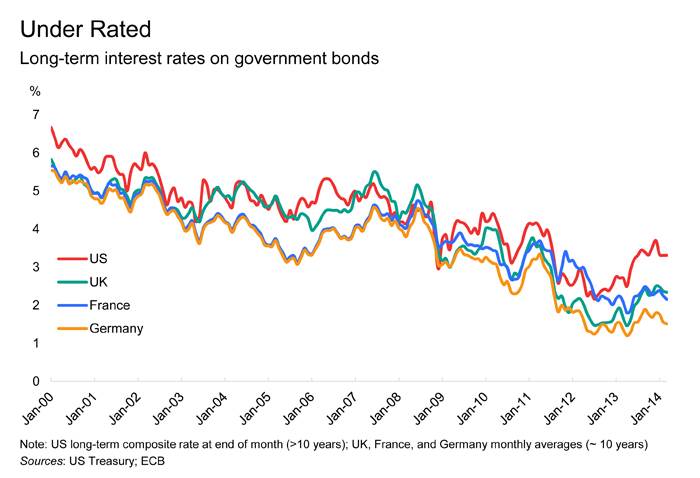 To continue reading, please log in or enter your email address.
To continue reading, please log in or register now. After entering your email, you'll have access to two free articles every month. For unlimited access to Project Syndicate, subscribe now.