China's Contradictions
Notwithstanding all the self-congratulatory flourishes in Chinese President Xi Jinping's political report to the 19th National Congress, there is good reason to believe that the Chinese economy is only in the early stages of its long-heralded structural transformation. To reach its goal, China will have to resolve three contradictions.
NEW HAVEN – China's quinquennial Communist Party congresses are that rare event where ritual and dogma combine with introspection and strategy. The 19th National Congress, which began on October 18, is no exception.
Notwithstanding the suspense over potential changes in Party leadership, which typically occur at the end of the meeting, President Xi Jinping's political report, delivered on the opening day, was a high-impact event. Significantly, it says as much about the Party as it does about Xi. As Alice Miller, a leading Sinologist at Stanford's Hoover Institution, emphasizes, the report was carefully crafted over a one-year period to convey the consensus of the Party's highest organ, the 205-member Central Committee.
Three conclusions from Xi's address are particularly important. For starters, the ideological underpinnings of "Xi Jinping Thought" have been raised to the same lofty level as those of "Mao Zedong Thought," effectively elevating Xi over his three predecessors – Hu Jintao, Jiang Zemin, and even the revered Deng Xiaoping. Much has been written about Xi's consolidation of power since he was appointed General Secretary in November 2012. But this elevation makes it official. After only five years in office, the Party leadership has anointed Xi as one of modern China's two greatest historic figures.
Second, the political report speaks with great confidence about a China that has now entered a "New Era." But by underscoring the Chinese adage that the "…last leg of a journey just marks the halfway point," Xi sketched an even more ambitious future.
China's sights are now set on two goals – completing the task of building the so-called moderately prosperous society by 2035, and then establishing its position as a Great Power by 2050. Unlike China's goal-setting exercises in the past, there are no quantitative targets attached to these "twin centenary goals" (which roughly align with the Party's founding in 1921 and the establishment of the People's Republic of China in 1949). They celebrate the long-awaited national rejuvenation that Xi has dubbed the China Dream.
The third point is perhaps the most intriguing. This is couched in the form of China's "principal contradiction" – a Marxist concept that serves as an admission of a fundamental problem requiring resolution. The principal contradiction, while typically elliptical and ambiguous, frames a rich discussion of risks and opportunities, strategy and tactics, reforms and governance – all of which will shape China's prospects for the foreseeable future.
The big news is that, under Xi's leadership, the Party has revised its principal contradiction for the first time since 1981. Whereas the contradiction had previously been framed as a tradeoff between the needs of the people and China's "backward social production," it is now viewed as a tension between "unbalanced and inadequate development" and the "people's ever-growing needs for a better life."
This restatement of the principal contradiction has not emerged from thin air. It clearly signals a far-reaching change in national perspective – from that of a poor developing country to that of an increasingly prosperous society focused on becoming a Great Power. It is also consistent with the critique of former Premier Wen Jiabao, who in March 2007 famously warned of a Chinese economy that was becoming increasingly "unstable, unbalanced, uncoordinated, and [ultimately] unsustainable."
Over the past ten years, two five-year plans – the 12th, enacted in 2011, and the 13th, enacted in 2016 – plus a major set of reforms adopted at the so-called Third Plenum in 2013, have aimed to resolve China's persistent and worrisome imbalances. Xi's political report doesn't alter the main thrust of those efforts. The real significance is that rebalancing is now enshrined within the Party's ideological underpinnings. It is a foundational pillar of Xi Jinping Thought.
The political report's focus on China's principal contradiction also raises important questions about what still may be missing from the Party's long-term strategy. Three "secondary contradictions" are especially striking on the economic front.
First, there is ongoing tension between the role of the state and that of markets in guiding resource allocation. This was a glaring contradiction of the 2013 Third Plenum reforms, which focused on the seemingly inconsistent combination of a "decisive role" for markets and steadfast support for state ownership.
The Party has long believed that these two features of economic life are compatible – the so-called blended economy with Chinese characteristics. Xi's political report praises the mixed ownership model and also aspires to an economy led by great firms with unmatched global competitive prowess. But it glosses over the thorny issue of state-owned enterprise reform that may be required to resolve this contradiction and avoid the Japanese "zombie" problem of a chronic debt overhang.
Second, there is the tension between supply and demand. Consistent with other recent pronouncements of senior Chinese officials, the political report leaves little doubt that supply-side structural reforms are now the highest priority of economic policymakers. The related emphasis on productivity, innovation, pruning excess capacity, and moving up the value chain in manufacturing and services are underscored as key building blocks of this effort.
At the same time, the report de-emphasizes consumer spending and services – now buried deep in the list of priorities for a modernized economy. Yet focusing on supply without paying equal attention to the foundations of aggregate demand is a puzzling and potentially worrisome disconnect.
A final secondary tension can be found in the contrast between the path and the destination. Notwithstanding all the self-congratulatory flourishes in Xi's political report, there is good reason to believe that the Chinese economy is only in the early stages of its long-heralded structural transformation. Its services sector is growing rapidly, but is still embryonic, accounting for just 52% of GDP. And household consumption, which is also growing rapidly, is still less than 40% of GDP.
China may well be on a path to a New Normal or a New Era. But the final destination remains far down the road, with many contradictions to be resolved during the journey.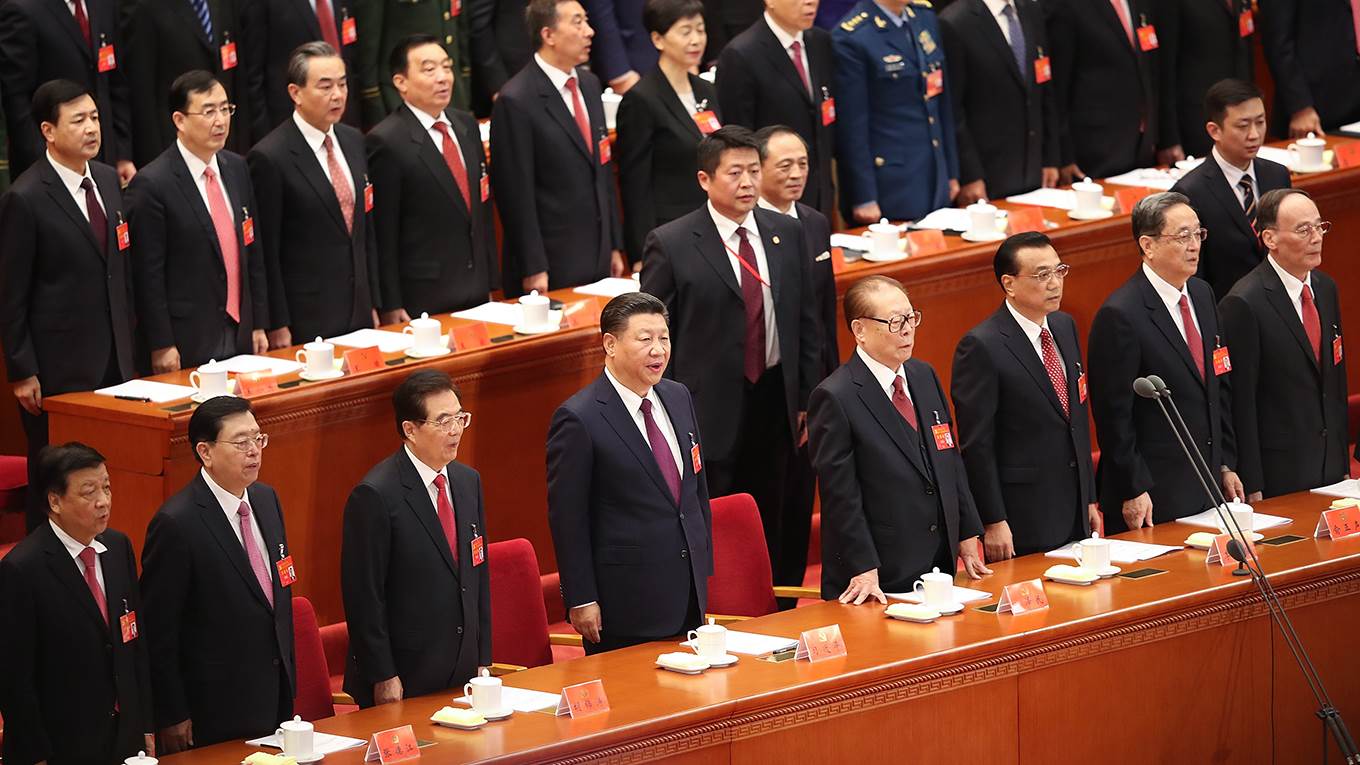 What's Really at Stake at the CCP Congress?
Whenever the Chinese Communist Party holds its quinquennial National Congress, pundits revel in speculating about the behind-the-scenes political dynamics driving what is invariably a carefully choreographed event. But they should really be focusing on whether China's leaders will signal continuity or change regarding the country's economic and trade policies.
LONDON – This month, international media are understandably focused on the Chinese Communist Party's 19th National Congress, a carefully choreographed event that will reveal who's "in" and who's "out" with Chinese President Xi Jinping.
But while it is important to know who Xi's favorites are, I do not find the theater and intrigue of the event to be as interesting as it is made out to be. Far more important is whether China's leadership is acting in accordance with what the CCP has promised the country's 1.3 billion people.
Just before the last congress, in 2012, Xi's two-week absence from public view raised concerns. In the unlikely event that the same thing happened again this year, alarm bells would have rung. Moreover, if the agenda that Xi presents for the next five years suggests that he and the rest of the CCP leadership are losing credibility and struggling to maintain the party's economic and social contract with the people, the 19th Congress will be very relevant. But I doubt we should worry too much.
More pertinent questions come to mind – two in particular. First, will the modest rise of the Chinese consumer continue to fuel 6-7% annual growth? And, second, will the somewhat undefined Belt and Road Initiative (BRI) – continue to be a major priority for China's leadership?
As for the first question, despite the slower growth trend this year, China will still add around $1 trillion or more to its nominal GDP, giving it a $12 trillion economy by the end of this year – nearly double the economy's size in 2010. To be sure, $12 trillion is just two-thirds the size of the US economy; but the $1 trillion added this year is more than all but the top 15 economies in the world. It is larger than the entire GDP of Indonesia or Turkey, and almost as large as the Mexican economy.
According to official data, private consumption in China accounts for just 39.2% of GDP. This is very low by the standards of most high-income economies, but it has increased from 35.5% of GDP in 2010. When that increase is translated into hard numbers, it amounts to an additional $2.58 trillion since 2010 – an increment that is larger than the entire Indian economy. The growth of Chinese consumption is easily the most important factor in global consumption growth today.
If Chinese consumption growth were to continue on its modest upward trajectory until 2020, it would account for just over 41.5% of GDP, which is to say, almost another $2 trillion. And yet there is some anecdotal evidence to suggest that Chinese consumption growth might actually be accelerating faster.
So, the real question for China watchers around the world is whether anything that happens at the 19th Congress will affect this trend. If the trend continues or accelerates, Chinese consumption could start to approach half that of the United States, which would be an extremely encouraging sign that the world economy is undergoing a badly needed rebalancing.
As for the second question, I suspect that China will stay the course on the BRI, especially given the growing concerns about trade elsewhere in the world. While we don't yet know the precise dynamics of this grand project, it is safe to assume that linking China, Europe, and everywhere in between through better infrastructure will have a significant positive impact on world trade.
To be clear, I do not think that the BRI is as important as the Chinese consumer to the world economy. But in terms of trade, specifically, its impact could be enormous. The BRI stands to have a direct effect on as many as 65 countries, including Russia and India, which along with China constitute three of the four BRIC countries (the other one is Brazil). And nine of the 11 most populous emerging countries after China lie within the BRI's broad geographical scope.
Most of these countries have not yet matched China's success in unlocking their economic potential. Many of them devote more resources to domestic infighting or conflict with one another than to participating in international trade. But with BRI, cross-border trade could increase, and some of the feuds could be laid to rest, benefiting the region's citizens.
Indeed, far more interesting than the BRI's infrastructure projects are its geopolitical implications. The BRI could subtly but significantly improve relationships between China and its neighbors, and between the neighbors themselves.
China's relationship with India and other countries on the Indian subcontinent is of particular importance. When Xi held a regional conference to promote the BRI in May, Indian Prime Minister Narendra Modi did not attend, much to Chinese leaders' chagrin. But then, at a BRICS summit in September, China and India seemed to achieve a significant diplomatic breakthrough over a territorial dispute. If this turns out to be the beginning of a limited Sino-Indian rapprochement, and if other rivals in the region follow suit, then the BRI could end up being a landmark policy indeed.
So, when you are reading your favorite newspaper's analysis of the CCP's 19th National Congress, don't be too distracted by the court intrigue. The two questions that really matter are whether China's consumer-led growth will stall; and whether the BRI will be abandoned. Neither would be good for the global economy. But, fortunately, neither seems likely.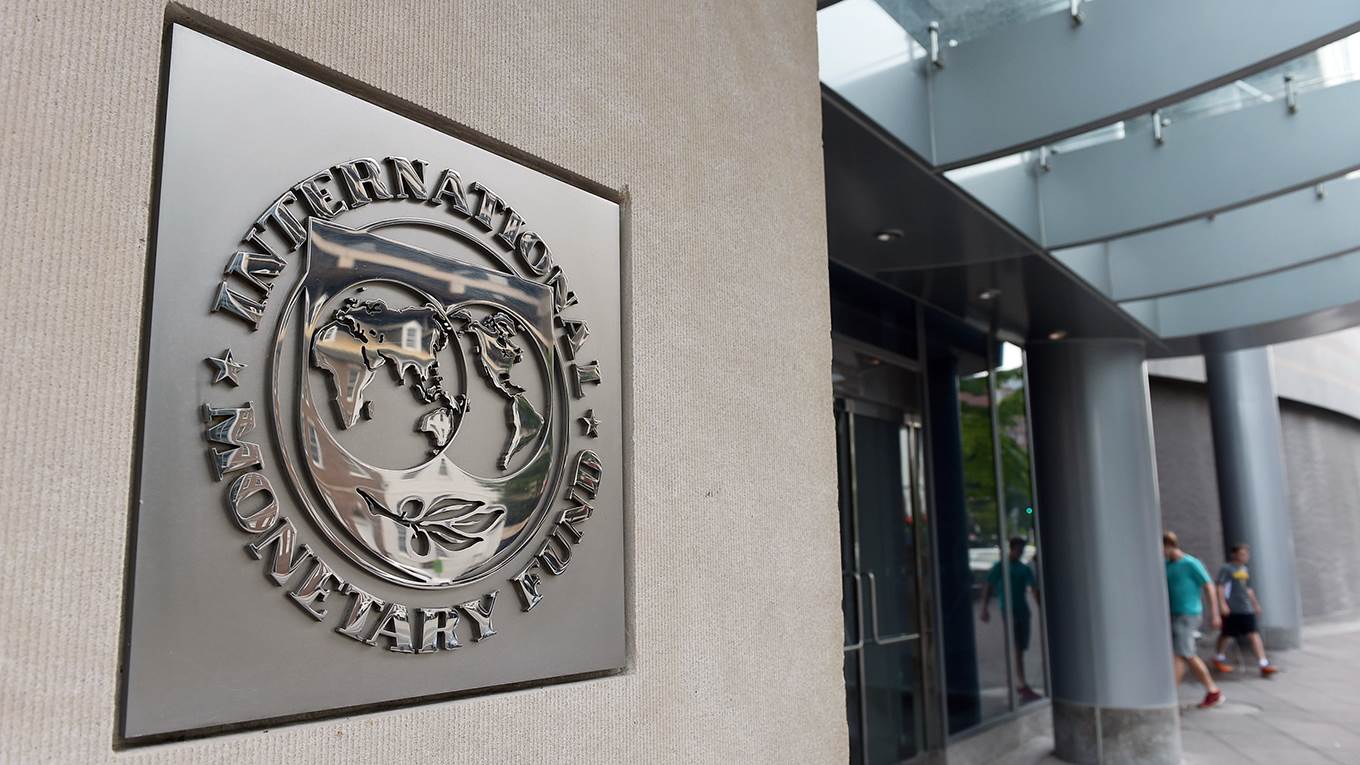 China vs. the Washington Consensus
The 2008 financial crisis was a shock to faith in entirely free financial markets. But the neoliberal assumptions underlying the previously dominant "Washington Consensus" continue to inform much Western commentary on China's economy.
EDINBURGH – In 2013, Chinese President Xi Xinping heartened many Western economists by committing to a "decisive role" for the market within China's economy. Four years on, expectations of significant market-oriented reform have been dashed, and state influence over the economy has significantly increased. Yet the Chinese economy continues to grow rapidly and will likely continue to do so. If it does, longstanding assumptions about the optimal balance of state and market mechanisms in driving economic development will be severely challenged.
The 2008 financial crisis was a shock to faith in entirely free financial markets. But the neoliberal assumptions underlying the previously dominant "Washington Consensus" continue to inform much Western commentary on China's economy. Deeper financial market liberalization, it is argued, would better discipline the real economy and lead to more efficient capital allocation. Capital account liberalization would prevent wasteful investment in low-return domestic projects. And reducing the role of dominant state-owned enterprises (SOEs) would unleash innovation and economic dynamism.
But, as Joe Studwell of the China Economic Quarterly argues persuasively in his book How Asia Works, the original East Asian success stories – Japan and South Korea – got rich by ignoring most of this policy prescription. Finance was kept on a tight leash; credit was directed or guided to support specific government-defined industrial objectives; and domestic industry was nurtured behind tariff protection, while being forced to compete aggressively for overseas markets.
China is attempting to follow Japan and South Korea's path of rapid economic catch-up. But in some ways it faces a more difficult challenge, because its sheer size makes it essential to move away from a predominantly export-driven growth model at an earlier stage of development. To meet that challenge, it seeks to use a pragmatic mix of market incentives and state direction.
Private-sector entrepreneurship plays a vital role. Huge companies such as Tencent and Alibaba are second to none in innovative flair. Chinese bicycle-sharing apps are now being copied in advanced economies. And private companies play world-leading roles in renewable energy and electric vehicles. In part, China is a vibrant capitalist economy.
But huge state-driven infrastructure investment – in excellent subway systems and high-speed rail, for example – creates a powerful platform for modern economic growth within rapidly expanding and well-connected cities. And through the "Made in China 2025" program, China's leaders are seeking to use state-defined objectives to drive Chinese industry toward higher technology and value-added.
High-priority sectors such as robotics, aerospace, electric vehicles, and advanced medical equipment have been identified; targets for increased spending on research and development have been established; and leading state-owned companies will play a major role, alongside private companies. This is a far cry from the policy prescriptions of the Washington Consensus, but not from the policy mix deployed by South Korea during its period of explosive economic growth in the 1960s and 1970s.
After 2009, meanwhile, higher investment, funded by state banks, played a vital macroeconomic role, maintaining growth in the face of the global economic slowdown. And maintaining an only partly liberalized financial sector, which channels savings to investment at below-market rates, has made it easier to maintain the high investment essential to sustained rapid growth.
The advantages of this policy mix certainly come with significant risks. If the role of the SOEs is extended too far, the private sector will be squeezed out, and the Made in China initiative could easily result in misdirected investments.
Already, credit-fueled real-estate investment has undoubtedly resulted in massive overbuilding in some second- and third-tier cities, with properties held as speculative vehicles rather than to meet real housing needs. The very fact that the banking sector is tightly controlled has fostered dramatic growth in shadow banking activities, creating complex financial instruments and structures eerily reminiscent of those that helped create the 2008 crisis. And the huge increase in leverage – non-financial debt has grown from less than 150% of GDP in 2008 to more than 250% today – might well lead, as People's Bank Governor Zhou Xiaochuan has just warned, to a "Minsky moment" of evaporating confidence and severe financial stress.
Given these risks, any long-term growth prediction is uncertain, and a significant short-term slowdown may well occur. Indeed, with the 19th National Congress drawing to a close, the Chinese authorities may deliberately engineer a slowdown as part of a strategy to limit further leverage growth. Such a slowdown would have a major depressive impact on the global economy.
But the tools available to China to manage such a slowdown within a "hybrid socialist market economy," and thus to maintain strong medium-term growth, should not be underestimated. The very fact that most corporate debt is owed by state-owned enterprises to state-owned banks, with only limited links between the Chinese and overseas banking systems, will make it easier to implement a restructuring program for bad debt without provoking a self-reinforcing crisis. Likewise, as China's demographic profile causes the labor market to tighten sharply, rapidly rising real wages will make it easier to achieve strong growth in domestic demand without excessive credit creation.
So, whatever its short-term prospects, there is a good chance that China's economy will continue to grow toward middle- and then high-income levels, driven by a mixed market- and state-driven development model. If China had more comprehensively embraced the policy prescriptions implied by the Washington Consensus over the last ten or 20 years, its economic growth would have been considerably slower. The economic theories that underpinned those prescriptions must reckon with that fact – and with China's likely continued success.