Preparing for the Trump Trade Wars
In the first 11 months of his presidency, Donald Trump has failed to back up his words – or tweets – with action on a variety of fronts. But the rest of the world's governments, and particularly those in Asia and Europe, would be mistaken to assume that he won't follow through on his promised "America First" trade agenda.
LONDON – Is US President Donald Trump what Maoists used to call a paper tiger, or should his noisy threats be taken seriously? That question has loomed particularly large over the North Korean nuclear issue. But after Trump's fairly emollient 12-day tour of Asia, fears of a conflict on the Korean Peninsula have ebbed somewhat.
And yet that same tour raised another threat, which the world has every reason to take seriously. In the second year of his presidency, Trump's administration will likely set its sights on trade, suggesting that the prospect of more trade wars will increase substantially.
In his first year in office, Trump has often huffed and puffed about other countries' unfair trade practices, just as he did during the 2016 election campaign; but he has done little to turn words into deeds. This inaction is understandable. Trump is relying on China – one of America's largest trade partners – to apply pressure on the North Korean regime, while US businesses have lobbied vigorously against any measures that might inhibit trade.
Still, Trump's apparent restraint cannot be expected to last. Trade is one of the few policy areas where he can be said to have an ideology. The "logic" of that ideology holds that trade deficits are proof of unfair practices by other countries, and should thus be met with tough and decisive action.
Moreover, Trump has a compelling political interest in maintaining the support of his core supporters. After Twitter, Trump's trade rhetoric is his most powerful weapon. It is never too early to start building a case for re-election in 2020.
Until now, Trump has been willing to hold back on the trade issue until the Republican Party's planned tax overhaul makes its way through Congress. He does not want to risk disrupting his and his party's last chance to secure a real legislative victory this year. Once tax legislation is off the table – and especially if it fails ignominiously in the same manner as the Republicans' health-care-reform effort earlier this year – Trump will want to show that he means what he has said on trade.
Trade is at the center of Trump's "America First" approach, which he claims will protect and even restore lost American jobs. While some in Trump's cabinet might reject efforts to apply the slogan to the issues they oversee, Secretary of Commerce Wilbur Ross, US Trade Representative Robert Lighthizer, and National Trade Council Director Peter Navarro all share Trump's views on trade.
Each agrees that America's big bilateral trade deficits with countries such as China, Japan, Germany, and Mexico are proof that America is being taken for a ride by its competitors. Trump and his trade advisers believe that by reducing or even eliminating those deficits, they can create well-paid jobs for American workers.
Trump made his views clear in a speech at the Asia-Pacific Economic Cooperation (APEC) summit in Da Nang, Vietnam, on November 10. "We are not going to let the United States be taken advantage of anymore," he said. "I wish previous administrations in my country saw what was happening and did something about it. They did not, but I will."
But what concrete actions will Trump actually take? So far, he has abandoned the 12-country Trans-Pacific Partnership – which his election opponent, Hillary Clinton, had also promised to do – and opened negotiations with Mexico and Canada to update the North American Free-Trade Agreement, which President Bill Clinton signed into law in 1994. This is minor stuff.
But next year, Trump can be expected to turn rhetoric into action on two main fronts. The first is China, which Trump has singled out as the greatest trade exploiter of the US. Unless the North Korea standoff escalates critically, he will likely initiate anti-dumping actions against Chinese industries – notably in steel – deemed to be selling their goods below cost; and he will probably launch a broad assault on intellectual-property violations in China.
These measures will almost certainly provoke retaliation from China. China feels stronger than ever in the Trump era, and in the eyes of Chinese cadres, not responding forcefully would be a sign of weakness.
The other main front for Trump is the World Trade Organization, which America helped establish in the early 1990s as a successor to the post-war General Agreement on Tariffs and Trade. Lighthizer has gone on record to describe the WTO's dispute-settlement system as harmful to America. And already, the Trump administration is blocking the appointment of new judges to WTO arbitration panels. If it maintains that policy, the WTO's entire dispute-settlement system will be crippled within months.
With the WTO essentially out of the picture, the US will launch a new initiative to strike bilateral deals on trade rules – an approach that Trump advocated in his APEC speech. Given that the US remains a vital market for most exporters, such an initiative will have clout.
Asian and European countries, in particular, should be preparing for the worst by negotiating their own trade agreements with one another to preempt American mercantilism. After all, taking the initiative to boost trade and other commercial contacts is the best way to resist a trade war.
By reviving the TPP without US involvement, Japan and other Asia-Pacific countries are already on the right track. But if a Trump trade war is in the offing, they – and other countries – will need to double down on that approach.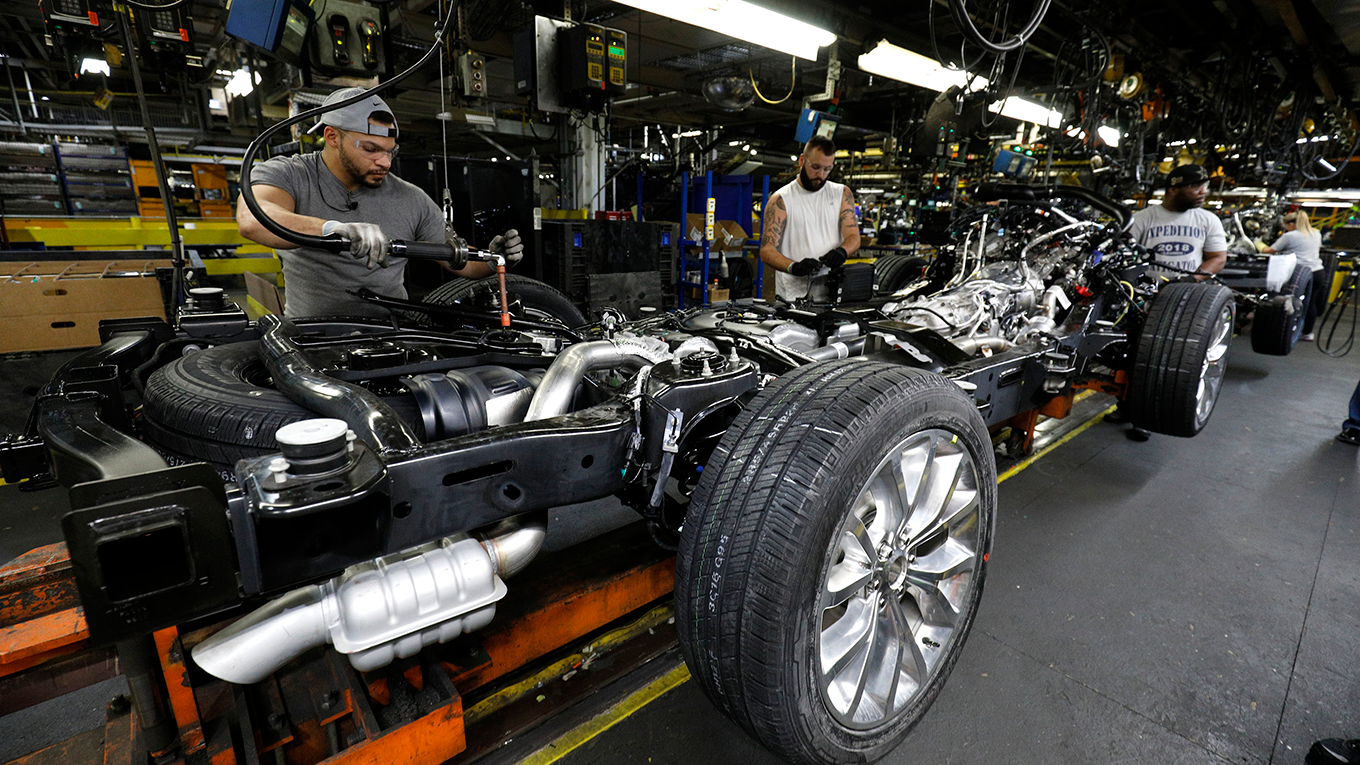 Whither the Multilateral Trading System?
The global economy today is dominated by three major players – China, the EU, and the US – with roughly equal trading volumes and limited incentive to fight for the rules-based global trading system. With cooperation unlikely, the world should prepare itself for the erosion of the World Trade Organization.
BRUSSELS – Free trade seems to have few supporters these days. Though actual trade volumes are recovering from the post-crisis recession and drop in commodity prices, "globalization" has become increasingly contentious, as exemplified by the election of US President Donald Trump on the back of a promise to rip up international agreements and get tough on trade partners. What does this mean for the future of the rules-based trading system?
Some 60 years ago, when the current rules-based global trading system was conceived, the United States was the world's sole economic "hyperpower," possessing unquestioned dominance in the day's most advanced manufacturing industries. With enough power to impose rules, and enough dominance to be able to count on accruing the largest share of the benefits, it could – and did – perform the role of "benevolent hegemon."
As Japan and Europe recovered from World War II – with the latter getting an added boost from economic integration – America's lead began to dwindle, and by the 1970s and 1980s, the US was sharing power over the world's trade agenda with Europe. Nonetheless, because the US and Europe share so many common interests, they generally adhered to a cooperative approach.
It was not until imports began to overwhelm a growing number of industries in the US, fueling the emergence of large and persistent external deficits, that the country's trade policy became more defensive, creating friction with many of its partners. Yet, even then, US leaders understood the value of the liberal multilateral trading system, and supported the establishment, in 1995, of the World Trade Organization as the successor to the General Agreement on Tariffs and Trade.
The WTO's creation amounted to a major step forward, as it addressed not just tariffs, but also other trade barriers, including indirect barriers arising from domestic regulations. Given the complexity of assessing how domestic regulations might impede trade, especially compared to judging whether a tariff has been correctly applied, the WTO needed effective dispute-settlement mechanisms, with members agreeing to binding arbitration. The system worked, because its major members recognized the legitimacy of independent panels, even if they sometimes deliver politically inconvenient judgments.
Yet this recognition is now increasingly in doubt. Consider what type of economy would support a rules-based system. After WWII, the US supported such a system, because of its unassailable economic supremacy. An open rules-based system would also be highly appealing in a world comprising only small countries, none of which could hope to gain by relying on its relative economic power.
Things become more complicated when the global economy includes a small number of economies of similar size, larger than the small economies from the previous example, but not large enough to dominate the system alone. That is the scenario the Nobel laureate economist Paul Krugman considered in a 1989 paper on bilateralism, in which he reported that a world consisting of three major trading blocs constitutes the worst constellation for trade, as a lack of explicit cooperation among all three would lead to increasing trade barriers.
Unfortunately, this is exactly the situation in which the global economy finds itself today. There are three dominant economies or trading blocs – China, the European Union, and the US – with very similar trade volumes (exports plus imports) of around $4 trillion each. (Japan, which was a strong contender 25 years ago, now has a much smaller trade volume.) Together, the G3 economies account for 40% of world trade and 45% of global GDP.
With economic power distributed in this way, explicit cooperation by all three actors is crucial. Yet there are compelling reasons why they would be reticent to pursue such cooperation.
Even if Trump weren't president, the current global trading system would present problems for the US, whose trade policy has long focused on manufactured goods. (Trade in raw materials has always been relatively free, and trade in agricultural goods has usually been considered special, and thus not subject to rules like the "most favored nation" principle, which applies to manufactures.)
Because the US is now self-sufficient in energy, it needs to export fewer manufactured goods than industrialized countries with no domestic energy resources. Annual US exports of manufactured goods thus now amount to only about $1 trillion annually – significantly less than both the EU and China, which export almost twice as much in manufactured goods, despite having somewhat smaller economies.
To be sure, Trump is unlikely to start an outright trade war, because any US tariff would harm the interests of the country's largest companies, which have invested huge sums in production facilities abroad. Yet no individual firm will be willing to give up much of its political capital to defend the rules-based system, either, because it would have to bear the losses, while its competitors shared the gains. The same goes for the G3 trading blocs: if the EU expends political capital to stop the US from undermining WTO mechanisms, China (and the rest of world) will reap most of the gains.
That dynamic goes some way toward explaining why China's leaders, despite having proclaimed their support for the multilateral rules-based trading system, haven't taken concrete action to reinforce it. Their reticence is probably intensified by the assumption that, within the current generation, their country will dominate the global economy; at that point, they might no longer want to be bound by somebody else's rules.
It does not help matters that the Communist Party of China has recently been empowered even further in all areas of the economy, with all major firms now having to accept a CPC representative on their board. It is difficult to see how a dominant economic power governed by a single party – especially one with such extensive control over the economy – would accept the primacy of international rules and procedures over domestic considerations.
The conclusion is clear. The world should prepare itself for the erosion of the rules-based trading system enshrined in the WTO.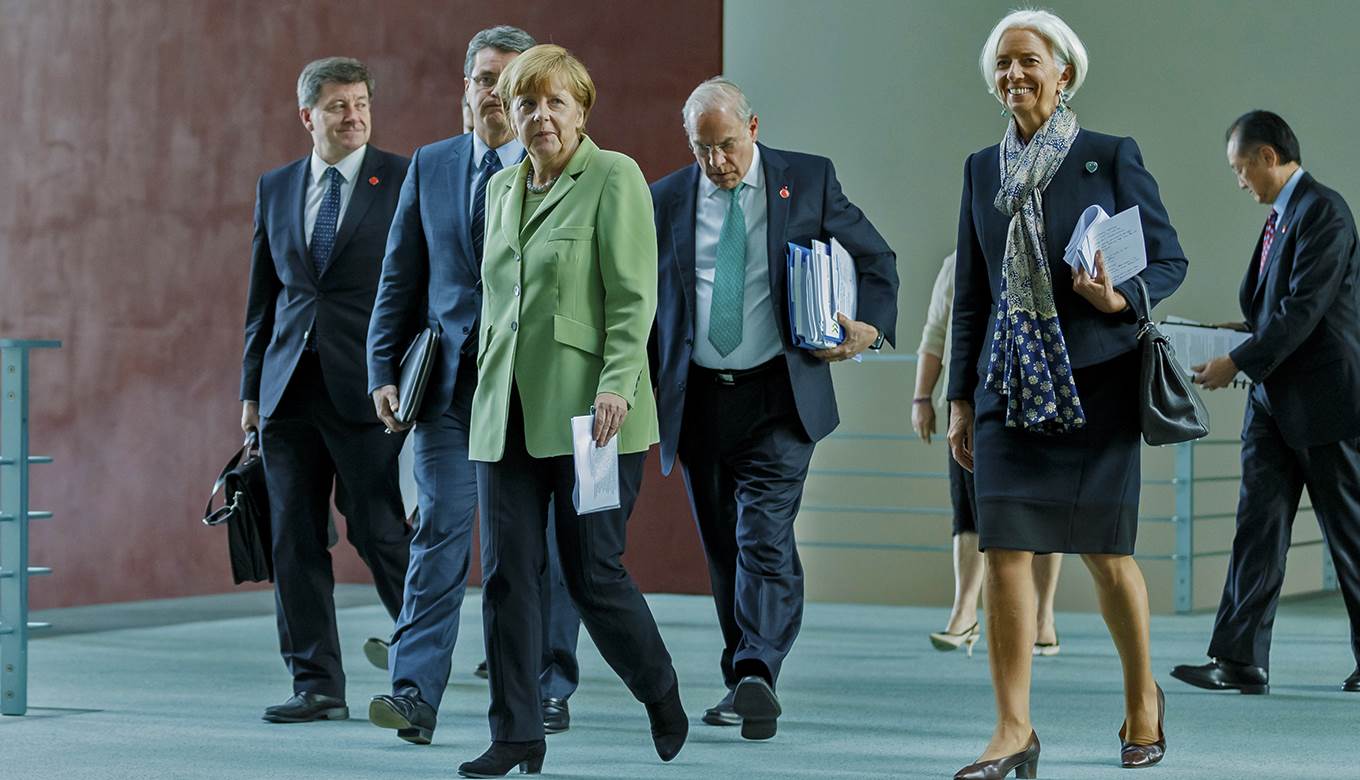 The WTO Reborn?
Recent rebukes of globalization, such as the UK's Brexit vote and the election of Donald Trump as US president, suggest that the marginalization of the World Trade Organization will continue. But these outcomes may actually have the opposite effect, owing to three key developments.
NEW DELHI – For too long, the World Trade Organization has languished, to lift a reference from T.S. Eliot, by the "waters of Leman" (Lake Geneva). Once the world's preeminent multilateral trade forum, the WTO has been steadily marginalized in recent years, and recent rebukes of globalization, such as the United Kingdom's Brexit vote and the election of Donald Trump as US president, suggest that this trend will accelerate. But these outcomes may actually have the opposite effect, owing to three key developments that could enable the revival of the WTO – and of the multilateralism that it embodies.
The first development is the decline of alternative trade arrangements. The WTO reached its peak in the early 2000s, a few years after the Uruguay Round of global trade negotiations concluded, and a time when more countries – most notably China – were acceding to the organization.
But major trade players like the United States and the European Union subsequently shifted their focus from multilateral trade agreements to bilateral, regional, and mega-regional deals. The mega-regionals – namely, the Trans-Pacific Partnership (TPP) and the Transatlantic Trade and Investment Partnership (TTIP) – posed a particularly grave threat to the WTO. Yet those are precisely the deals that the Trump administration is rejecting, or at least postponing.
European integration had a similar impact on the WTO, as it provided an alternative platform for managing intra-European trade. But the European project has fallen on hard times, the most salient sign being the UK's impending departure from the EU. After Brexit, the WTO will probably become an important forum for Britain's trade relations with the world. Any further disintegration of the EU will only bolster that trend.
Of course, it is possible that regional trade agreements in Asia and elsewhere will continue to flourish. But new leadership would have to emerge. And no single systemically important country today meets the rigorous requirements of such leadership: internal political stability, economic dynamism, relatively contained risk, and a steadfast commitment to open markets.
However counterintuitive that may sound, a second development that bodes well for the WTO's revival is voters' increasing rejection of hyper-globalization. Hyper-globalization is essentially "deep" integration. It goes beyond creating open markets for goods and services to include increased immigration (in the US and Europe), harmonizing regulations (the ambition of the TPP and the TTIP), and intrusive adjudication of domestic policies (the investor-settlement procedures under NAFTA and the TPP). In the EU's case, it even entails a common currency. For such integration, regionalism is much more effective than the WTO.
Now that "deep" is out, the WTO could once again become an attractive forum for trading countries to do business. Make no mistake: there will still be a lot of globalization for the WTO to facilitate and manage, not least because of the inexorable march of technology. The mesh-like structure of trade and investment connecting countries, embodied in global value-chains – what Aaditya Mattoo of the World Bank and I have called "criss-crossing globalization" – will prevent significant backsliding.
The third development that could reinvigorate the WTO is a more protectionist stance by the Trump administration. If the US raises tariffs or implements a border-adjustment tax favoring exports and penalizing imports, its trade partners are likely to turn to the WTO for adjudication, given the organization's demonstrated dispute-settlement capability.
The WTO could, therefore, become the place where US trade policies are scrutinized and kept in check. The universality of WTO membership, previously seen as an impediment to countries eager to move ahead with new rules and agreements, could be its main strength, as it implies a high degree of legitimacy, which is essential to minimize trade tensions and the risk of conflict.
In my book Eclipse, I argued that multilateralism offered the best means for ensuring the peaceful rise of new powers. But it seems that the same argument could apply equally well to the management of receding powers.
But the WTO's revival will not happen automatically. Willing stakeholders must actively pursue it. The most obvious candidates for the job are the mid-size economies that have been the greatest beneficiary of globalization, and that, unlike the US and some European countries, are not currently under pressure from a globalization-averse public.
The champions of multilateralism should include Australia, Brazil, India, Indonesia, Mexico, New Zealand, South Africa, the United Kingdom, and possibly China and Japan. Because none of them is large (with the exception of China), they must work collectively to defend open markets.
Moreover, they must open their own markets not only in the traditional areas of agriculture and manufacturing, but also in new areas such as services, investments, and standards. In doing so, these countries would also be responding to the increasingly transactional approach to sustaining openness that the larger traders are being compelled to adopt.
The world needs a robust response to the decline of hyper-globalization. Multilateralism, championed by mid-size trading economies with a strong interest in preserving openness, may be it. To the shores of Leman they must now head.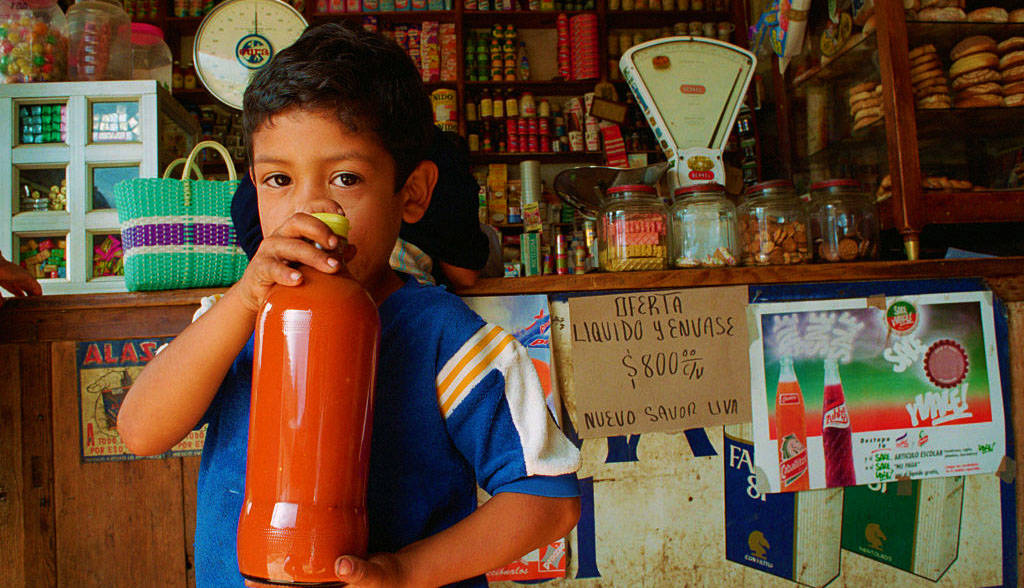 Free Trade Without the US
How should Latin America respond to US President Donald Trump's America-first approach to the global economy? Here's one possible answer: build a free-trade area of the Americas – and leave the US out of it.
SANTIAGO – How should Latin America respond to US President Donald Trump's America-first approach to the global economy? Here's one possible answer: build a free-trade area of the Americas without the United States.
Of course, the idea is far from new. The founding fathers of Latin America's republics talked about it two centuries ago. But it never came to pass.
In the 1960s, there was much discussion about Latin American integration. Summit meetings were held and agreements signed. But little progress on free trade followed. For most countries in the region, Europe or the US remained larger trading partners than their immediate neighbors.
In the early 1990s, then-US President George H.W. Bush grandly proposed a free-trade area from Alaska to Tierra del Fuego. The US subsequently signed agreements with Canada, Mexico, Chile, Colombia, Peru, and Central America, but the ambitious and overarching north-south agreement did not materialize.
The good news is that most of the factors blocking regional free trade back then have disappeared. So now is the right time to pick up on Simón Bolívar's two-century-old idea.
One reason why a region-wide trade deal foundered was that proud Brazil was unwilling to attend a party whose main host was the US. But if Trump sticks to his protectionist promises, we will no longer have to worry about US-Brazil rivalry within the same trade agreement.
In the past, US farm subsidies were also deal-breakers for large agricultural exporters like Argentina and, again, Brazil. With the US out of the picture, this also becomes a non-issue.
As the 1990s progressed, left-wing populist governments came to power in a number of Latin American countries. For these governments – in Argentina, Bolivia, Ecuador, Nicaragua, and, of course, Venezuela – free trade was a dirty "neoliberal" phrase. For their leaders, too, an agreement with the US was out of the question.
Today, that brand of populism is (knock on wood) in retreat across Latin America. In Argentina, the Peronists have lost the presidency; in Brazil, President Dilma Rousseff got herself impeached; and in Venezuela, President Nicolás Maduro's increasingly dictatorial regime is teetering on the edge of the abyss. Ecuador also may soon end its flirtation with populism: Rafael Correa's handpicked successor did less well than expected in the recent first round of the country's presidential election.
So, with the three main stumbling blocks gone, what is preventing a free-trade agreement of the Americas from being signed? Nothing much, except for policy inertia and lack of clear leadership. But there is no shortage of regional leaders who could carry the torch of trade integration from the Rio Grande to the Cabo de Hornos.
Aside from their wariness of the US, past Brazilian presidents also feared their domestic business establishment, which never met a tariff or a non-tariff barrier it did not like. That protectionist sentiment, always strongest in the industrial heartland of São Paulo, is still there. But with Brazil just beginning to emerge from its deepest recession in decades, Brazilian businesses are eagerly seeking new customers. And with China slowing, Europe mired in its own crisis, and the US walling itself in, the region's growing markets have fresh appeal.
Something similar has happened to Mexico. Its leaders always talked the talk of regional free trade, but no Sherlock Holmes was needed to discover that their real interest lay in the US market, where over 80% of Mexican exports go. Now that Trump has called Mexican immigrants rapists and has called for a wall on the border (along with a tariff on Mexican exports to pay for it), trade intimacy with the US is losing – how can one put it politely? – some of its appeal. So it should come as no surprise that Mexican politicians and businesspeople are looking south with newfound enthusiasm.
Argentina also has reasons to back regional free trade. President Mauricio Macri's year-old administration is naturally inclined toward economic liberalism, and Argentina is caught today in the straitjacket of the external tariff of the Mercosur regional trade agreement with Brazil, Paraguay, and Uruguay. The least traumatic way to achieve greater openness without having to blow up the existing agreement is to have Mercosur join a larger free-trade area. That transition would suit Argentina well.
With Brazil, Mexico, and Argentina pushing in the same direction, the issue of leadership would be solved automatically. Chile, which for political reasons has always wanted to bring together the more liberal economies of the Pacific with the more protectionist regimes of the Atlantic, would have plenty of reasons to help move the process forward. And Canada, under Prime Minister Justin Trudeau (everybody's favorite English-speaking leader nowadays), would be most welcome to join.
Yes, Venezuela's Maduro would object and denounce a neoliberal conspiracy against him. But, given his rock-bottom standing in the region, most countries would regard this as an additional incentive to join the new bloc. Nicaragua, Bolivia, and perhaps Ecuador might drag their feet. But they lack the political and economic heft to stop a deal.
A hemispheric free-trade agreement would not have to start from scratch. The Pacific Alliance, which already binds together Mexico, Colombia, Chile, and Peru, is a useful starting point. That agreement focuses on trade in goods and services, trade facilitation, rules of origin, and dispute resolution.
In any new deal, non-tariff barriers and government procurement, two sets of instruments often used for hidden and not-so-hidden protectionism in Latin America, ought to follow common standards. So should labor and environmental practices. The always-prickly issues of investment and intellectual property should be a part of any new deal; but, with the US absent, some of the more controversial rules that North American businesses have lobbied for could now be excluded.
So, yes, the era of free trade across much of the Americas finally may have arrived. And we have Trump's nationalist and protectionist bullying to thank for it.