China's Contradictions
Notwithstanding all the self-congratulatory flourishes in Chinese President Xi Jinping's political report to the 19th National Congress, there is good reason to believe that the Chinese economy is only in the early stages of its long-heralded structural transformation. To reach its goal, China will have to resolve three contradictions.
NEW HAVEN – China's quinquennial Communist Party congresses are that rare event where ritual and dogma combine with introspection and strategy. The 19th National Congress, which began on October 18, is no exception.
Notwithstanding the suspense over potential changes in Party leadership, which typically occur at the end of the meeting, President Xi Jinping's political report, delivered on the opening day, was a high-impact event. Significantly, it says as much about the Party as it does about Xi. As Alice Miller, a leading Sinologist at Stanford's Hoover Institution, emphasizes, the report was carefully crafted over a one-year period to convey the consensus of the Party's highest organ, the 205-member Central Committee.
Three conclusions from Xi's address are particularly important. For starters, the ideological underpinnings of "Xi Jinping Thought" have been raised to the same lofty level as those of "Mao Zedong Thought," effectively elevating Xi over his three predecessors – Hu Jintao, Jiang Zemin, and even the revered Deng Xiaoping. Much has been written about Xi's consolidation of power since he was appointed General Secretary in November 2012. But this elevation makes it official. After only five years in office, the Party leadership has anointed Xi as one of modern China's two greatest historic figures.
Second, the political report speaks with great confidence about a China that has now entered a "New Era." But by underscoring the Chinese adage that the "…last leg of a journey just marks the halfway point," Xi sketched an even more ambitious future.
China's sights are now set on two goals – completing the task of building the so-called moderately prosperous society by 2035, and then establishing its position as a Great Power by 2050. Unlike China's goal-setting exercises in the past, there are no quantitative targets attached to these "twin centenary goals" (which roughly align with the Party's founding in 1921 and the establishment of the People's Republic of China in 1949). They celebrate the long-awaited national rejuvenation that Xi has dubbed the China Dream.
The third point is perhaps the most intriguing. This is couched in the form of China's "principal contradiction" – a Marxist concept that serves as an admission of a fundamental problem requiring resolution. The principal contradiction, while typically elliptical and ambiguous, frames a rich discussion of risks and opportunities, strategy and tactics, reforms and governance – all of which will shape China's prospects for the foreseeable future.
The big news is that, under Xi's leadership, the Party has revised its principal contradiction for the first time since 1981. Whereas the contradiction had previously been framed as a tradeoff between the needs of the people and China's "backward social production," it is now viewed as a tension between "unbalanced and inadequate development" and the "people's ever-growing needs for a better life."
This restatement of the principal contradiction has not emerged from thin air. It clearly signals a far-reaching change in national perspective – from that of a poor developing country to that of an increasingly prosperous society focused on becoming a Great Power. It is also consistent with the critique of former Premier Wen Jiabao, who in March 2007 famously warned of a Chinese economy that was becoming increasingly "unstable, unbalanced, uncoordinated, and [ultimately] unsustainable."
Over the past ten years, two five-year plans – the 12th, enacted in 2011, and the 13th, enacted in 2016 – plus a major set of reforms adopted at the so-called Third Plenum in 2013, have aimed to resolve China's persistent and worrisome imbalances. Xi's political report doesn't alter the main thrust of those efforts. The real significance is that rebalancing is now enshrined within the Party's ideological underpinnings. It is a foundational pillar of Xi Jinping Thought.
The political report's focus on China's principal contradiction also raises important questions about what still may be missing from the Party's long-term strategy. Three "secondary contradictions" are especially striking on the economic front.
First, there is ongoing tension between the role of the state and that of markets in guiding resource allocation. This was a glaring contradiction of the 2013 Third Plenum reforms, which focused on the seemingly inconsistent combination of a "decisive role" for markets and steadfast support for state ownership.
The Party has long believed that these two features of economic life are compatible – the so-called blended economy with Chinese characteristics. Xi's political report praises the mixed ownership model and also aspires to an economy led by great firms with unmatched global competitive prowess. But it glosses over the thorny issue of state-owned enterprise reform that may be required to resolve this contradiction and avoid the Japanese "zombie" problem of a chronic debt overhang.
Second, there is the tension between supply and demand. Consistent with other recent pronouncements of senior Chinese officials, the political report leaves little doubt that supply-side structural reforms are now the highest priority of economic policymakers. The related emphasis on productivity, innovation, pruning excess capacity, and moving up the value chain in manufacturing and services are underscored as key building blocks of this effort.
At the same time, the report de-emphasizes consumer spending and services – now buried deep in the list of priorities for a modernized economy. Yet focusing on supply without paying equal attention to the foundations of aggregate demand is a puzzling and potentially worrisome disconnect.
A final secondary tension can be found in the contrast between the path and the destination. Notwithstanding all the self-congratulatory flourishes in Xi's political report, there is good reason to believe that the Chinese economy is only in the early stages of its long-heralded structural transformation. Its services sector is growing rapidly, but is still embryonic, accounting for just 52% of GDP. And household consumption, which is also growing rapidly, is still less than 40% of GDP.
China may well be on a path to a New Normal or a New Era. But the final destination remains far down the road, with many contradictions to be resolved during the journey.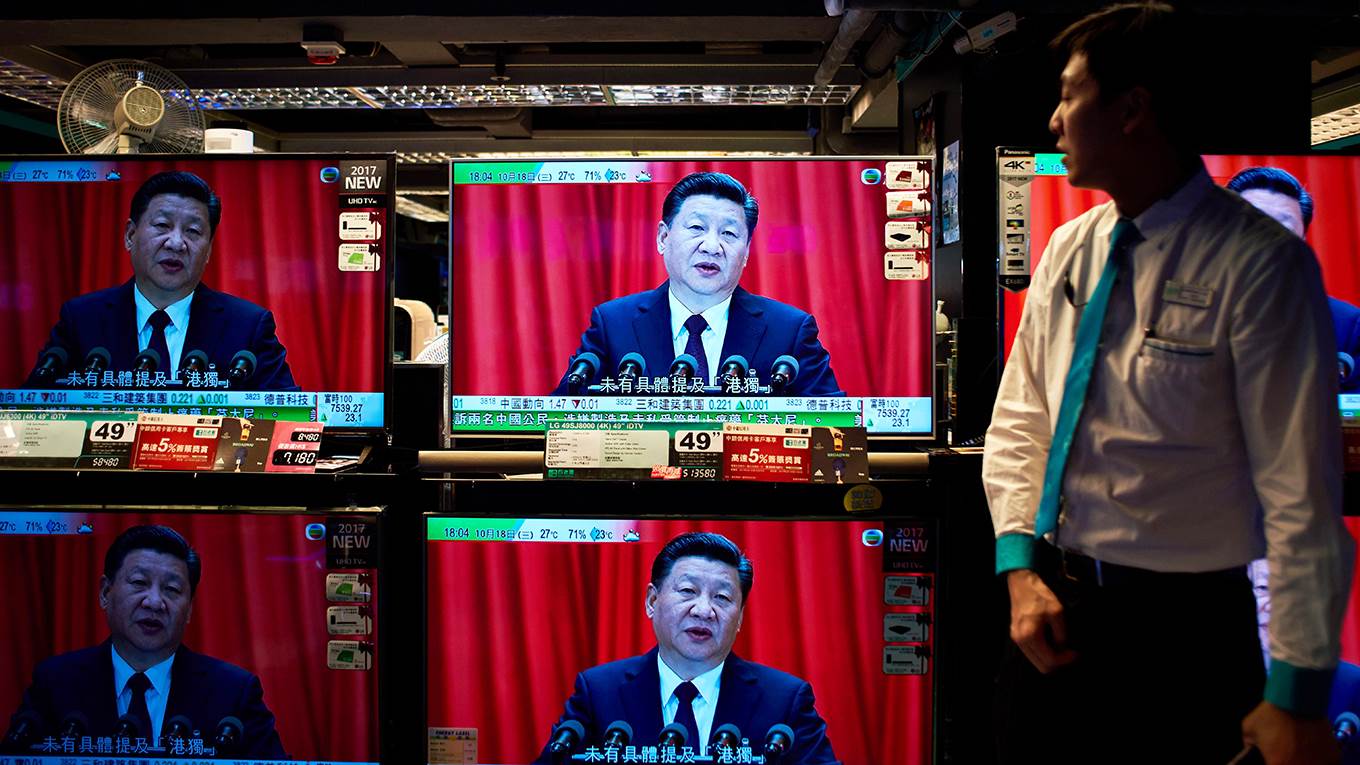 Empowering China's New Miracle Workers
China's success in the next five years will depend largely on how well the government manages the tensions underlying its complex agenda. In particular, China's leaders will need to balance a muscular Communist Party, setting standards and protecting the public interest, with an empowered market, driving the economy into the future.
MILAN – As the Chinese Communist Party's 19th National Congress has unfolded, much of the focus has been on who will occupy the key positions in President Xi Jinping's administration for the next five years. But China's future trajectory depends crucially on another group of leaders, who have received far less attention: the technocrats who will carry out the specific tasks associated with China's economic reform and transformation.
Over the last four decades, China's technocrats have collectively engineered a miraculous transformation. The current generation, a gifted group of policymakers, will step down in or around March 2018, passing the baton to a new generation. That generation – highly educated, experienced, and, for the most part, successful on their own merits – is prepared to carry China's economic and social progress forward with great skill and dedication. The question is whether they will have an open field on which to run.
One thing is certain: the next generation of technocrats will face very different conditions from those confronted by their predecessors. China has reached a moment of significant uncertainty. Beyond the questions inherent in the process of generational turnover, there has been a dramatic shift in China's dominant policy framework under Xi.
Under Deng Xiaoping – the leader who initiated China's radical "reform and opening up" in 1978 – the singular policy goal was domestic economic transformation and growth, to be achieved with a collaborative decision-making model that included vigorous internal debate. Deng explicitly ruled out a broader international agenda for China – a dictate that China's policymakers followed for more than three decades.
Since taking power in 2012, Xi has changed this policy framework in several key ways. For starters, he tackled the endemic corruption that had been undermining the credibility of the CCP (and, by extension, China's governance model), by launching an unprecedented anti-graft campaign that reached the highest levels of the Party's leadership.
Many expected Xi's anti-corruption campaign to be a temporary initiative, intended to pave the way for implementation of the aggressive economic reforms announced at the Third Plenary Session of the 18th Central Committee in 2013. Instead, the campaign has become essentially a permanent feature of Xi's administration.
Xi believes that a government's legitimacy is mainly a function of consistently delivered values, together with economic and social progress, with strict commitment to the public interest taking precedence over the form of governance. While few Western observers have fully recognized this perspective, developments in the West over the last ten years – the 2008 financial crisis, widening income and wealth inequality, and intensifying political polarization – have reinforced this mindset.
As a result, Chinese leaders and citizens are more convinced than ever that government by a strong single party is an essential pillar of stability and growth. The focus in the West on the form of governance, as opposed to inclusive economic and social outcomes, is misguided, they believe, because both democratic and autocratic systems can be corrupted.
Moreover, China's economic agenda under Xi has expanded beyond its narrow focus on domestic growth and development to include a concerted effort to expand Chinese influence in the global economy, especially in the developing world. This broad and expanding external agenda generates claims on resources – you can't be the dominant external investor in Africa and Central Asia without spending a lot of money – while influencing policy choices. For example, state-owned enterprises, including banks, may respond more flexibly than purely private enterprises to a variable mix of public and private incentives and investment returns.
Finally, in recent years, China's policy frameworks have increasingly reflected the inherent tension between the long-standing imperative of ensuring social and political stability and the more modern objective of market liberalization. China's leadership remains steadfastly committed to protecting the Party's interests, which it views as coterminous with those of society. For that reason, the CCP continues to focus on upholding order and instilling values in all aspects of Chinese life, maintaining an active presence not only in policy debates, but also in private-sector activities and social affairs.
At the same time, the government is seeking to give markets a more decisive role in the economy, unleash the power of entrepreneurship and innovation, and respond more effectively to the needs and desires of a young, educated, and fast-growing middle class. And for good reason: these are the internal engines that have enabled China to achieve 6-7% annual GDP growth amid a difficult structural shift and middle-income transition, carried out in a relatively weak global economy.
It is hard to say for sure whether these two objectives are in direct conflict with each other. But there is reason for concern. The kind of dynamic competition that leads to innovation is, after all, far from a centrally guided process, though public-sector choices in areas like basic research do have a substantial impact.
Moreover, in both policymaking and academia, active debate is indispensable to sorting good ideas from bad ones. Yet while the Chinese system has proved its capacity for high-level internal policy debate among highly trained and experienced participants whose loyalty is not in question, and then act quickly and decisively, China's leaders remain suspicious of unfettered public debate and commentary. But many complex policy choices – for example, about financial-sector reform and opening up – would benefit from the winnowing process that greater openness affords.
Over the next five years, China's success will depend largely on how well the government's complex agenda, and the tensions it entails, are managed. To achieve their objectives, China's leaders will need to strike a delicate balance between a muscular, disciplined, and ubiquitous Party, setting standards and protecting the public interest, and innovative, empowered, and potent markets, driving the economy into the future.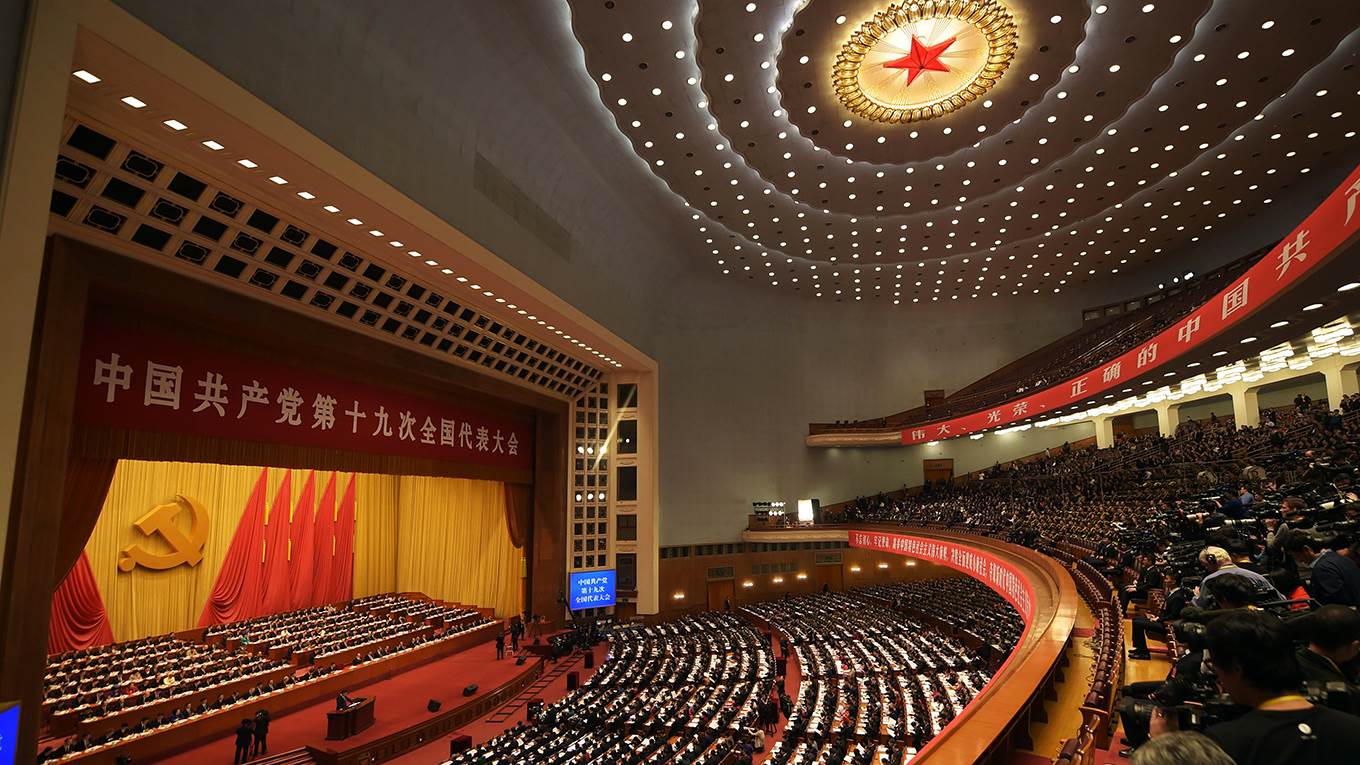 Modernity with Chinese Characteristics
In a world comprising a diverse array of countries, each with its own complex, dynamic, and evolving system, there can be no one-size-fits-all development path. With Xi Jinping's speech at the Chinese Communist Party's 19th National Congress, China's path has now been mapped, with the understanding that the map can and will be revised as needed.
HONG KONG – At the start of the 19th National Congress of the Chinese Communist Party (CCP) this month, President Xi Jinping unveiled his "two-stage development plan" to turn China into a "modern socialist state" by 2035. Since then, commentators have furiously debated the theme of "China rising" and Xi's concentration of power in his own hands. They are missing the point.
In fact, Xi's plan is far more comprehensive and forward-looking than most observers seem to think. Much like his predecessors Mao Zedong and Deng Xiaoping, Xi has established a strategy for transforming China into a "prosperous, strong, democratic, culturally advanced, harmonious, and beautiful" country over the next decades. The key to success will be the balance between modernity and CCP-led socialism.
When Xi took over as leader of the CCP in 2012, deep cracks had appeared in both the development model bequeathed to him by Deng and the dominant Western neoliberal model, based on free and open markets. China's rapid industrial growth had brought rampant corruption, growing income inequality, and high levels of pollution. Western countries, too, were facing rising inequality, as they reeled from a global crisis of their own making – a crisis that, among other things, weakened their appetite for Chinese imports.
Recognizing that sustainable development would be possible only within a context of social stability and credible, transparent governance, Xi devoted the last five years to an unprecedented anti-corruption campaign that has brought down 440 senior officials. He also implemented more than 1,500 reform measures designed to rebalance the economy, thereby stabilizing annual GDP growth at a "new normal" rate of 6.7%, on average, during his first term.
Xi's first term thus laid the groundwork for the ambitious plan that he unveiled at the 19th National Congress. That plan establishes a clear and realistic short-term objective of making China a "moderately prosperous society" by 2021, including by increasing per capita income to more than $12,000 per year, the World Bank threshold for a high-income economy.
Xi's report also sets out a longer-term strategy for realizing Xi's much-touted "China Dream" – that is, the country's "rejuvenation" and establishment as a global leader, on par with the United States and other advanced countries – by 2049. According to Xi's vision, a transparent, accountable, empowered, and socially responsible CCP will act as the guardian of this transition.
It is a perfectly logical, albeit complex plan. Yet it seems somewhat incomprehensible to people outside China. This may be because, unlike the standard Western model of competitive party politics that uses periodic elections to direct policy, the Chinese development model relies on a one-party leadership's ability to learn and adapt its agenda accordingly.
For a country as large and diverse as China, this approach makes sense, as it balances stability with flexibility. The country's development is guided not by outcomes in decentralized markets, but by the choices of a central government, which presides over the provision of public goods, sets rules, and manages institutions. In order to avoid the types of social disruption that political competition could entail, the central government also appoints key provincial and municipal officials and resolves disputes among regions.
Meanwhile, regional and municipal governments engage in policy experimentation at the local level, where markets and communities interact, with the results of those experiments informing national policy. Regional competition not only fuels overall economic growth; it also ensures that the particular needs of each area, from megacities like Beijing to the tiny villages that dot China's countryside, are met. As the situation on the ground changes, with new solutions often creating new and unforeseeable problems, continual adaptation at every level is vital.
Of course, the predominance of the state does not mean that markets do not have an important role to play. But that role is often misunderstood. In recent decades, China used state-owned enterprises (SOEs) to build key infrastructure, in order to support the development of China's markets.
Today, SOEs still play an important role in social engineering and research and development, but their business models are under pressure from globalization and disruptive technologies. That is why Xi has included in his plan measures to support the continued opening of markets, including the use of competition law to enable markets to dictate prices, improve resource allocation, and boost productivity.
But market liberalization, in a context of globalization and rapid technological change, has also given rise to another potentially damaging trend: the emergence of a few ultra-dominant tech giants. Moreover, market liberalization has often outpaced progress in regulation and enforcement, allowing for abuses like speculation and tax avoidance.
Given this, China's government has, in recent years, strengthened regulation and enforcement in virtually all sectors. It is this apparent contradiction – between the stated objective of liberalizing markets and the reality of tightened regulations – that seems to confuse outsiders. But the fact is that rising social imbalances can be addressed only by effective government intervention that avoids state capture or the kind of paralysis that can arise from excessive political competition.
Another seemingly contradictory element of Xi's plan is its insistence on party leadership in all national affairs, alongside a pledge to strengthen the rule of law. But, again, a closer look reveals a straightforward logic: the transition to a future in which the rule of law is paramount will require China to overcome its legacy of bureaucratic silos that entrench resistance to reform from vested interests. Doing so will demand strong leadership.
In a world comprising a diverse array of countries, each with its own complex, dynamic, and evolving system, there can be no one-size-fits-all development path. Though countries may all aspire toward similar lifestyles, business environments, and social systems, they will get there in their own way, determined according to their particular needs, preferences, structures, and legacies. For China, that way has now been mapped, with the understanding that the map can and will be revised as needed.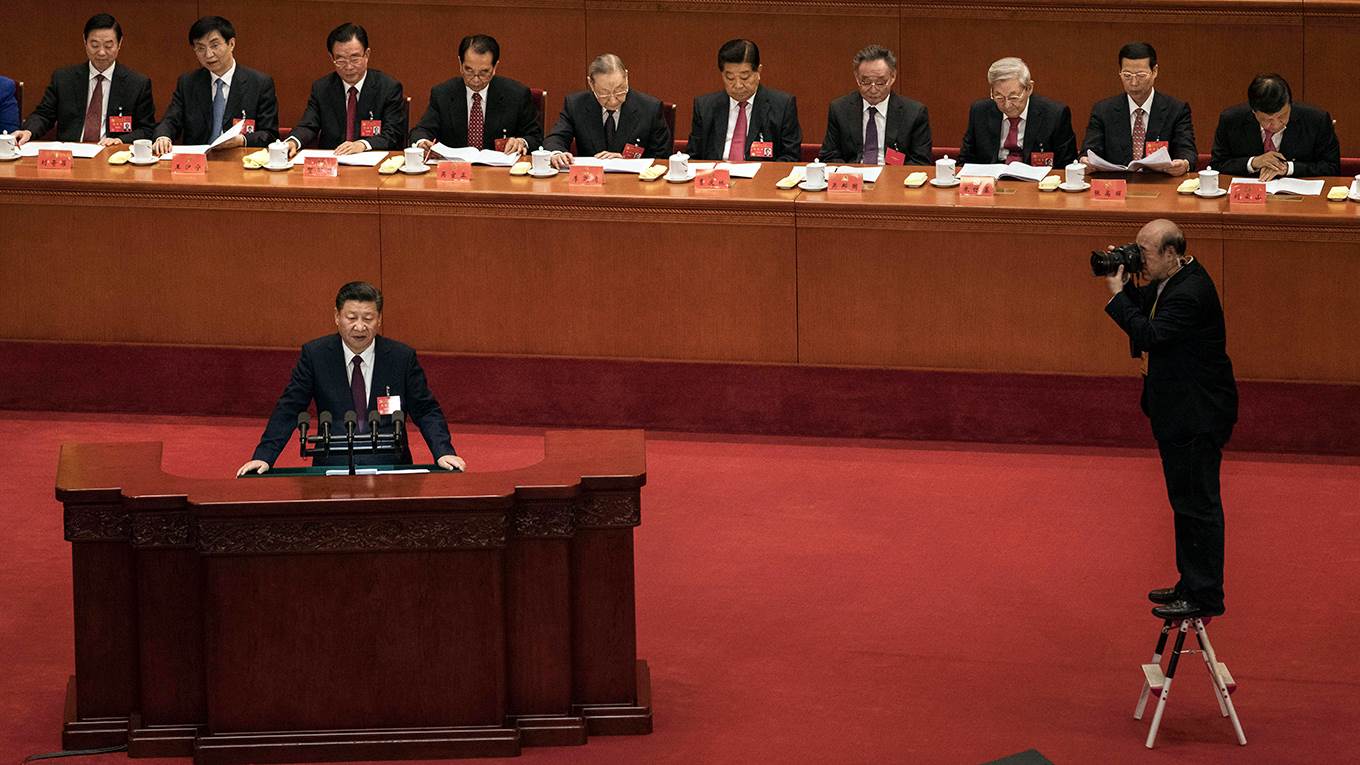 China's New Emperor
In another country, Chinese President Xi Jinping's concentration of power might trigger accusations of latter-day totalitarianism. In China, however, Xi's behavior has drawn praise from observers who believe that he is leading the way to the fulfillment of the "Chinese dream" of national rejuvenation.
HONG KONG – An anecdote about US President Richard Nixon's visit to China in 1972 has long been regarded as confirmation of the long view of history taken by Chinese leaders. Zhou Enlai, Mao's dutiful number two, is said to have responded to a question about the lessons of the French Revolution by saying that it was too soon to tell. In fact, according to diplomats who were there, Zhou was discussing not the revolution of 1789, but the 1968 student uprising in Paris, so it probably really was too soon to tell.
After this false start, lessons from the French Revolution have made a comeback in China. Shortly after the 18th National Congress of the Chinese Communist Party in 2012, it was reported that Alexis de Tocqueville's The Old Regime and the Revolution, written in 1856, had become a "must-read" for senior CCP cadres. The book's merits were most enthusiastically touted by Wang Qishan, the man at the helm of President Xi Jinping's anti-corruption campaign and perhaps Xi's closest ally.
Toqueville argued that growing prosperity in eighteenth-century France had actually made it more difficult to govern the country. As people became wealthier, they also became more aware of social and economic inequalities and thus increasingly resentful of the rich and powerful. Attempts to reform the system only highlighted its vulnerabilities. Revolution followed, sweeping away the monarchy and aristocracy. Their heads literally rolled.
The CCP's just-completed 19th National Congress showed the extent to which China's leaders have taken Toqueville's insights to heart. Xi asserted his undisputed authority over his party and country. Xi consolidated his position during his first term, by reversing much of Deng Xiaoping's legacy, including the opening of China's economy, the separation of the CCP from government, and a low-key approach to foreign and security policy.
Xi has also swept aside potential rivals, relying primarily on his far-reaching anti-corruption campaign to target officials previously thought to be untouchable. He has just overseen the largest-ever purge of the CCP Central Committee. He has cracked down on even the most restrained criticism or signs of dissent, and has even banned Internet jokes, including memes comparing him to Winnie the Pooh.
In another country, such measures might trigger harsh reproach, with critics accusing Xi of turning his country into an old-school Leninist dictatorship. In China, however, they have drawn praise from observers who believe that Xi is leading the way to the fulfillment of the "Chinese dream" to rejuvenate the country.
But, for some, the dream is on the verge of becoming a nightmare. Demographic trends are threatening to turn the labor surplus that helped drive China's rapid growth over the last few decades into a labor shortage at an unprecedented pace. Water contamination and scarcity, alongside carbon dioxide emissions and lethal levels of air pollution, are imperiling people's health and jeopardizing the sustainability of China's economic performance.
Moreover, Chinese GDP growth, while welcome, is being fueled largely by a combination of fast-rising debt and widespread property bubbles. Even Chinese researchers admit that their country has one of the highest levels of income inequality in the world. As the poor get poorer and the rich get richer, many are asking if this is what "socialism with Chinese characteristics" really means.
Of course, there is always an optimist around to offer a positive spin. China owes most of its debt to itself, because political priorities guide lending as much as commercial considerations do. China supports international efforts to address environmental degradation and climate change. Most people are becoming better off, if unevenly. And Xi's administration is at least doing something to stamp out the endemic corruption in the CCP.
We should all hope that at least some of what China's cheerleaders say is true; if Chinese growth collapses, the entire global economy will suffer. But, even if the optimists are partly vindicated, Xi's claim that China has found a better way to run a modern society and economy seems far wide of the mark.
To be sure, from the stupefying antics of US President Donald Trump to the damaging rise of populist nationalism in Europe, democratic countries are experiencing their share of trials. But democratic systems have built-in stabilizing mechanisms that enable them to right themselves without resorting to violence or repression.
That is not the case in Xi's China. For years, there was a serious debate in China about the state's proper role in economic affairs. One camp maintained that if the CCP relaxed its grip on the economy, it would inevitably lose control of the state. Others argued just the opposite: unless the Party ceded more economic control, it would lose political power, as the economy's contradictions multiplied and development became less sustainable. Xi clearly falls into the statist camp.
But it is not just the Party that Xi is empowering; he is also empowering himself. In fact, it is hard to know who is ascending the CCP's commanding heights and who will be struck down for disagreeing with the paramount leader. This hasn't deterred outsiders from speculating, but there is not much point in playing that guessing game. Xi, like any other emperor, will continue to appoint courtiers who follow him wherever he leads.
But with great power comes great responsibility – and, at this point, Xi's power is virtually absolute. That is a heavy burden for one man. Xi may be much smarter than Trump (not a high hurdle to clear), but that is not enough to guarantee a stable and prosperous future for China. And, if things go wrong, everyone will know whom to blame. There is a reason why dictatorial dynasties tend to end up the same way. You don't have to read Toqueville to know that.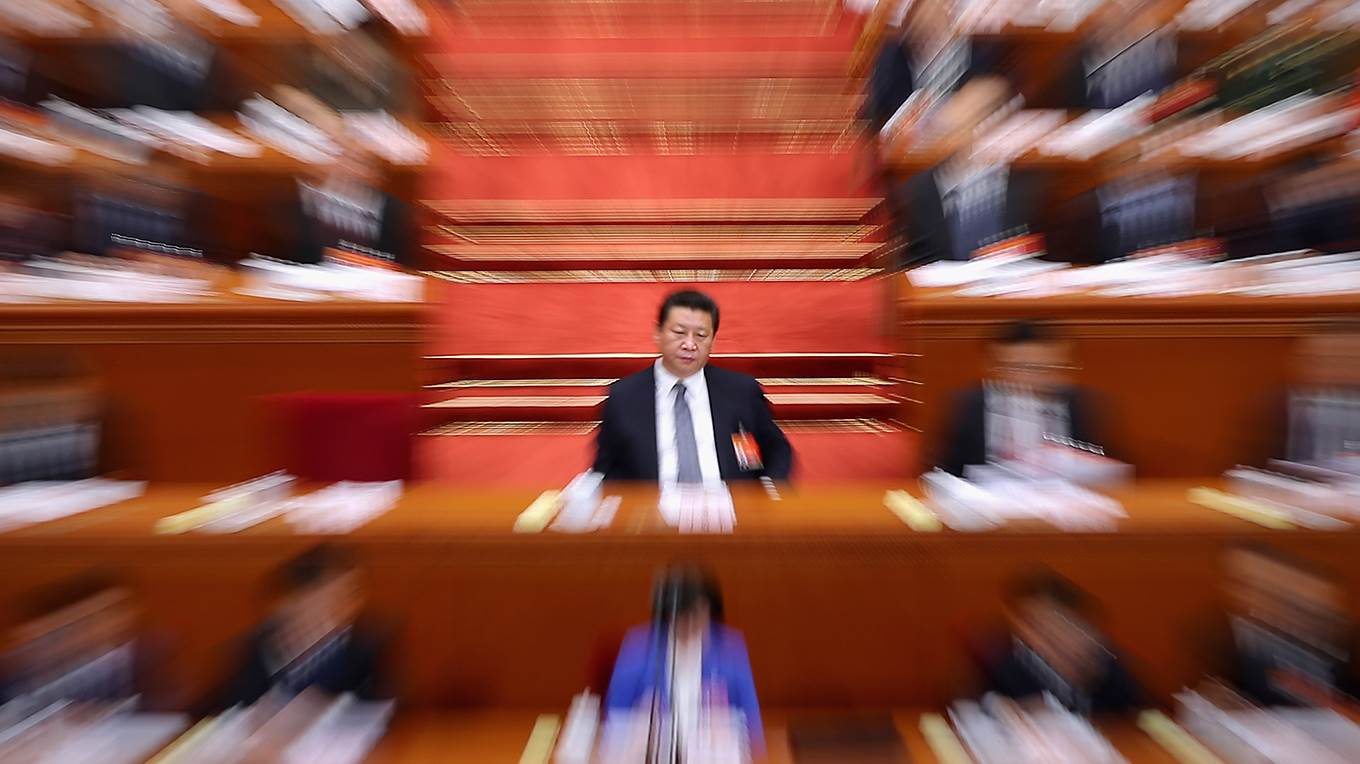 The Paradox of Xi's Power
Chinese President Xi Jinping has now been catapulted into the Pantheon of the founders of the People's Republic, becoming as the most powerful leader that the world's largest one-party state has had in decades. But Xi's ability to shape Chinese society may turn out to be far more limited than he, his allies, and most observers expect.
CLAREMONT, CALIFORNIA – At the end of the six-day 19th National Congress of the Communist Party of China (CPC), the roughly 2,200 delegates decided to add "Xi Jinping Thought on the new era of socialism with Chinese characteristics" to the CPC's constitution. With that, it became official: the era of Xi has begun.
Only two previous Chinese leaders, Mao Zedong and Deng Xiaoping, have had their personally branded ideology enshrined in the CPC's charter. Xi's two predecessors, Jiang Zemin and Hu Jintao, did not have their names linked to any ideological doctrine, much less one elevated to such a high status within the CPC. Chinese leaders are clearly eager to confirm what the world already knew: Xi's authority now equals that of the CPC's heaviest heavyweights.
Besides symbolically catapulting Xi into the Pantheon of the founders of the People's Republic, the 19th National Congress delivered him two substantive political victories. First and foremost, he stalled the designation of a successor, thereby leaving open the possibility that he himself could serve a third term as Chinese president.
All five of the new members of the Politburo Standing Committee, the CPC's top decision-making body, are in their 60s – too old to be groomed to take over for Xi in five years, given the party's unofficial retirement age of 68. Had one or two new Politburo Standing Committee members younger than 55 been promoted, Xi would be expected to step down in 2022, when he hit the two-term limit as president, just as Jiang and Hu did. The alternative for Xi would be to purge the designated successor, as Mao and Deng did. Neither scenario would be appealing.
With no successor in play, however, the possibility that Xi will serve a third term (at least), should decisively alter the political calculations of both his loyalists and those still hedging their bets. Loyalists will now reiterate their allegiance, while those on the fence are likely to hop on the Xi bandwagon. As for Xi's rivals, they must be thoroughly demoralized.
Xi's second major victory at the 19th National Congress was the promotion of two close allies to the Politburo Standing Committee. His current chief of staff, Li Zhanshu, will take over the National People's Congress. The NPC, which has never been much more than a rubber stamp for Party decisions, will now have its legislative agenda dictated by Xi himself.
In fact, Li's leadership of the NPC may turn out to be the key to dismantling one of the last barriers to Xi's political ambitions: the two-term limit for presidents, established in the constitution. While nothing prevents Xi from retaining a party title, such as general secretary, he will need to amend the constitution if he wants to remain China's head of state. And, with Li in charge, such an amendment will sail through the NPC.
Another trusted loyalist, Zhao Leji, will take over from the 69-year-old Wang Qishan as the chief of the anti-corruption agency – a crucial position, responsible for keeping the CPC in check. Wang has overseen Xi's anti-corruption drive – which has purged many of Xi's rivals and consolidated his power – since it began. By appointing Zhao, Xi has effectively put every senior Chinese leader on notice.
Xi's triumph at the 19th National Congress has understandably fueled widespread speculation that his now-formidable power will enable him to impose his vision of hardline authoritarian rule, underpinned by Chinese nationalism, in the coming years. And that is a possibility. But it is far from guaranteed.
The reason is simple: though the CPC's internal power dynamics haven't change much in the last few decades, Chinese society has moved far beyond the Maoist or even the Dengist era. Few Chinese, including members of the party, genuinely believe in any official doctrine. Economically, the private sector accounts for more than 60% of China's output, and the CPC has become practically irrelevant in the daily lives of ordinary Chinese.
This is the paradox of power in the era of Xi. Yes, he is the most powerful leader that the world's largest one-party state has had in decades. But his ability to shape Chinese society may turn out to be far more limited than he, his allies, and most outside observers expect.