The World's Priciest Stock Market
It is impossible to pin down the full cause of the high price of the US stock market. That alone should remind all investors of the importance of diversification, and that the overall US stock market should not be given too much weight in a portfolio.
NEW HAVEN – The level of stock markets differs widely across countries. And right now, the United States is leading the world. What everyone wants to know is why – and whether its stock market's current level is justified.
We can get a simple intuitive measure of the differences between countries by looking at price-earnings ratios. I have long advocated the cyclically adjusted price-earnings (CAPE) ratio that John Campbell (now at Harvard University) and I developed 30 years ago.
The CAPE ratio is the real (inflation-adjusted) price of a share divided by a ten-year average of real earnings per share. Barclays Bank in London compiles the CAPE ratios for 26 countries (I consult for Barclays on its products related to the CAPE ratio). As of December 29, the CAPE ratio is highest for the US.
Let's consider what these ratios mean. Ownership of stock represents a long-term claim on a company's earnings, which the company can pay to the owners of shares as dividends or reinvest to provide the shareholders more dividends in the future. A share in a company is not just a claim on next year's earnings, or on earnings the year after that. Successful companies last for decades, even centuries.
So, to arrive at a valuation for a country's stock market, we need to forecast the growth rate of earnings and dividends for an interval considerably longer than a year. We really want to know what the earnings will do over the next ten or 20 years. But how can one be confident of long-term forecasts of earnings growth across countries?
In pricing stock markets, people don't seem to be relying on any good forecast of the next ten years' earnings. They just seem to look at the past ten years, which are already done and gone, but also known and tangible.
But when Campbell and I studied earnings growth in the US with long historical data, we found that it has not been very amenable to extrapolation. Since 1881, the correlation of the past decade's real earnings growth with the price-earnings ratio is a positive 0.32. But there is zero correlation between the CAPE ratio and the next ten years' real earnings growth. And real earnings growth per share for the S&P Composite Stock Price Index over the previous ten years was negatively correlated (-17% since 1881) with real earnings growth over the subsequent ten years. That's the opposite of momentum. It means that good news about earnings growth in the past decade is (slightly) bad news about earnings growth in the future.
Essentially the same sort of thing happens with US inflation and the bond market. One might think that long-term interest rates tend to be high when there is evidence that there will be higher inflation over the life of the bond, to compensate investors for the expected decline in the dollar's purchasing power. Using data since 1913, when the consumer price index computed by the US Bureau of Labor Statistics starts, we find that the there is almost no correlation between long-term interest rates and ten-year inflation rates over succeeding decades. While positive, the correlation between one decade's total inflation and the next decade's total inflation is only 2%.
But bond markets act as if they think inflation can be extrapolated. Long-term interest rates tend to be high when the last decade's inflation was high. US long-term bond yields, such as the ten-year Treasury yield, are highly positively correlated (70% since 1913) with the previous ten years' inflation. But the correlation between the Treasury yield and the inflation rate over the next ten years is only 28%.
How can we square investors' behavior with the famous assertion that it is hard to beat the market? Why haven't growing reliance on data analytics and aggressive trading meant that, as markets become more efficient over time, all remaining opportunities to secure abnormal profits are competed away?
Economic theory, as exemplified by the work of Andrei Shleifer at Harvard and Robert Vishny of the University of Chicago, offers ample reason to expect that long-term investment opportunities will never be eliminated from markets, even when there are a lot of very smart people trading.
This brings us back to the mystery of what's driving the US stock market higher than all others. It's not the "Trump effect," or the effect of the recent cut in the US corporate tax rate. After all, the US has pretty much had the world's highest CAPE ratio ever since President Barack Obama's second term began in 2013. Nor is extrapolation of rapid earnings growth a significant factor, given that the latest real earnings per share for the S&P index are only 6% above their peak about ten years earlier, before the 2008 financial crisis erupted.
Part of the reason for America's world-beating CAPE ratio may be its higher rate of share repurchases, though share repurchases have become a global phenomenon. Higher CAPE ratios in the US may also reflect a stronger psychology of fear about the replacement of jobs by machines. The flip side of that fear, as I argued in the third edition of my book Irrational Exuberance, is a stronger desire to own capital in a free-market country with an association with computers.
The truth is that it is impossible to pin down the full cause of the high price of the US stock market. The lack of any clear justification for its high CAPE ratio should remind all investors of the importance of diversification, and that the overall US stock market should not be given too much weight in a portfolio.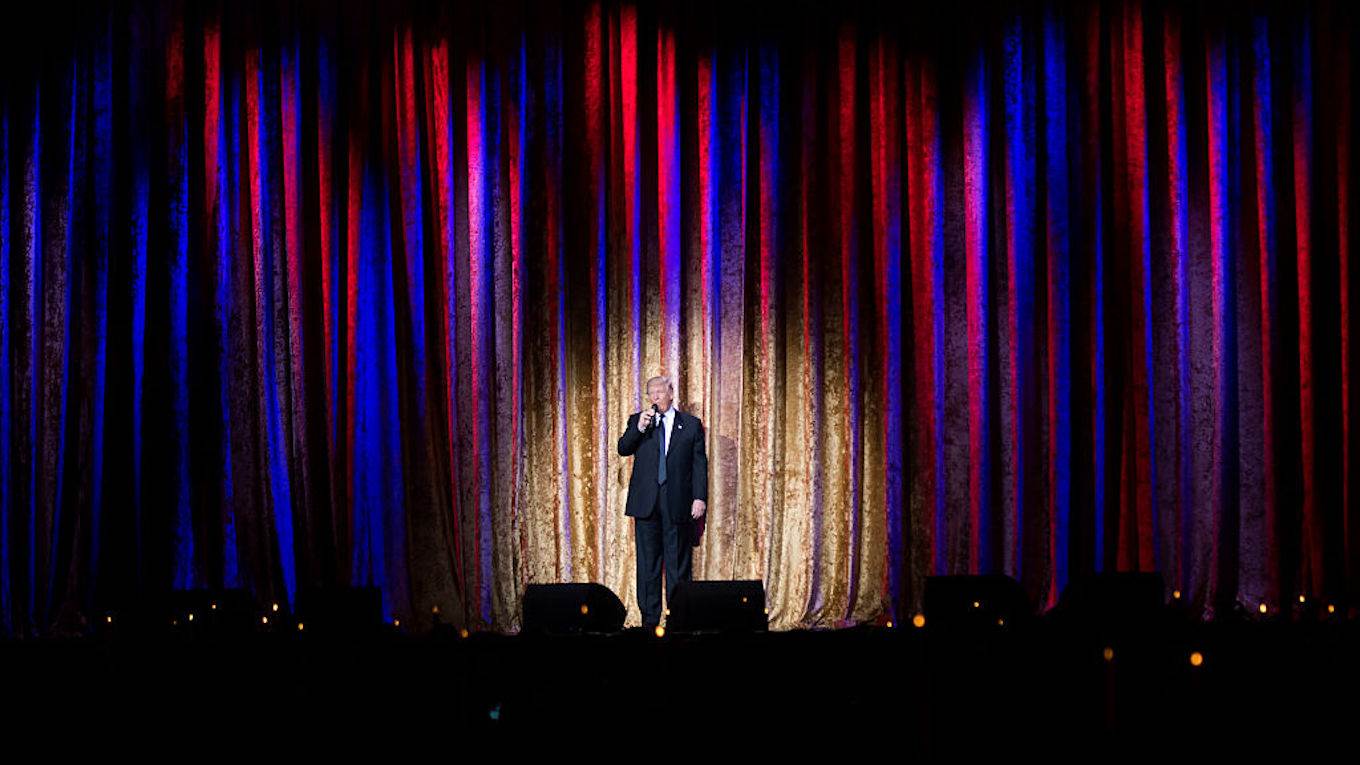 The Illusions Driving Up US Asset Prices
Speculative markets have always been vulnerable to illusion, and in the US, two have been sustaining asset-price gains since November's presidential election. But seeing the folly in markets provides no clear advantage in forecasting outcomes, because changes in the force of an illusion are difficult to predict.
NEW HAVEN – Speculative markets have always been vulnerable to illusion. But seeing the folly in markets provides no clear advantage in forecasting outcomes, because changes in the force of the illusion are difficult to predict.
In the United States, two illusions have been important recently in financial markets. One is the carefully nurtured perception that President-elect Donald Trump is a business genius who can apply his deal-making skills to make America great again. The other is a naturally occurring illusion: the proximity of Dow 20,000. The Dow Jones Industrial Average has been above 19,000 since November, and countless news stories have focused on its flirtation with the 20,000 barrier – which might be crossed by the time this commentary is published. Whatever happens, Dow 20,000 will still have a psychological impact on markets.
Trump has never been clear and consistent about what he will do as president. Tax cuts are clearly on his agenda, and the stimulus could lead to higher asset prices. Lower corporate taxes are naturally supposed to lead to higher share prices, while cuts in personal income tax might lead to higher home prices (though possibly offset by other changes in the tax system).
But it is not just Trump's proposed tax changes that plausibly affect market psychology. The US has never had a president like him. Not only is he an actor, like Ronald Reagan; he is also a motivational writer and speaker, a brand name in real estate, and a tough deal maker. If he ever reveals his financial information, or if his family is able to use his influence as president to improve its bottom line, he might even prove to be successful in business.
The closest we can come to Trump among former US presidents might be Calvin Coolidge, an extremely pro-business tax cutter. "The chief business of the American people is business," Coolidge famously declared, while his treasury secretary, Andrew Mellon – one of America's wealthiest men – advocated tax cuts for the rich, which would "trickle down" in benefits to the less fortunate.
The US economy during the Coolidge administration was very successful, but the boom ended badly in 1929, just after Coolidge stepped down, with the stock-market crash and the beginning of the Great Depression. During the 1930s, the 1920s were looked upon wistfully, but also as a time of fakery and cheating.
Of course, history is never destiny, and Coolidge is only one observation – hardly a solid basis for a forecast. Moreover, unlike Trump, both Coolidge and Mellon were levelheaded and temperate in their manner.
But add to the Trump effect all the attention paid to Dow 20,000, and we have the makings of a powerful illusion. On November 10, 2016, two days after Donald J. Trump was elected, the Dow Jones average hit a new record high – and has since set 16 more daily records, all trumpeted by news media.
That sounds like important news for Trump. In fact, the Dow had already hit nine record highs before the election, when Hillary Clinton was projected to win. In nominal terms, the Dow is up 70% from its peak in January 2000. On November 29, 2016, it was announced that the S&P/CoreLogic/Case-Shiller National Home Price Index (which I co-founded with my esteemed former colleague Karl E. Case, who died last July) reached a record high the previous September. The previous record was set more than ten years earlier, in July 2006.
But these numbers are illusory. The US has a national policy of overall inflation. The US Federal Reserve has set an inflation "objective" of 2% in terms of the personal consumption expenditure deflator. This means that all prices should tend to go up by about 2% per year, or 22% per decade.
The Dow is up only 19% in real (inflation-adjusted) terms since 2000. A 19% increase in 17 years is underwhelming, and the national home price index that Case and I created is still 16% below its 2006 peak in real terms. But hardly anyone focuses on these inflation-corrected numbers.
The Fed, like the world's other central banks, is steadily debasing the currency, in order to create inflation. A Google Ngrams search of books shows that use of the term "inflation-targeting" began growing exponentially in the early 1990s, when the target was typically far below actual inflation. The idea that we actually want moderate positive inflation – "price stability," not zero inflation – appears to have started to take shape in policy circles around the time of the 1990-1991 recession. Lawrence Summers argued that the public has an "irrational" resistance to the declining nominal wages that some would have to suffer in a zero-inflation regime.
Many people appear not to understand that inflation is a change in the units of measurement. Unfortunately, although the 2% inflation target is largely a feel-good policy, people tend to draw too much inspiration from it. Irving Fisher called this fixation on nominal price growth the "money illusion" in an eponymous 1928 book.
That doesn't mean that we set new speculative-market records every day. Stock-price movements tend to approximate what economists call "random walks," with prices reflecting small daily shocks that are about equally likely to be positive or negative. And random walks tend to go through long periods when they are well below their previous peak; the chance of setting a record soon is negligible, given how far prices would have to rise. But once they do reach a new record high, prices are far more likely to set additional records – probably not on consecutive days, but within a short interval.
In the US, the combination of Trump and a succession of new asset-price records – call it Trump-squared – has been sustaining the illusion underpinning current market optimism. For those who are not too stressed from having taken extreme positions in the markets, it will be interesting (if not profitable) to observe how the illusion morphs into a new perception – one that implies very different levels for speculative markets.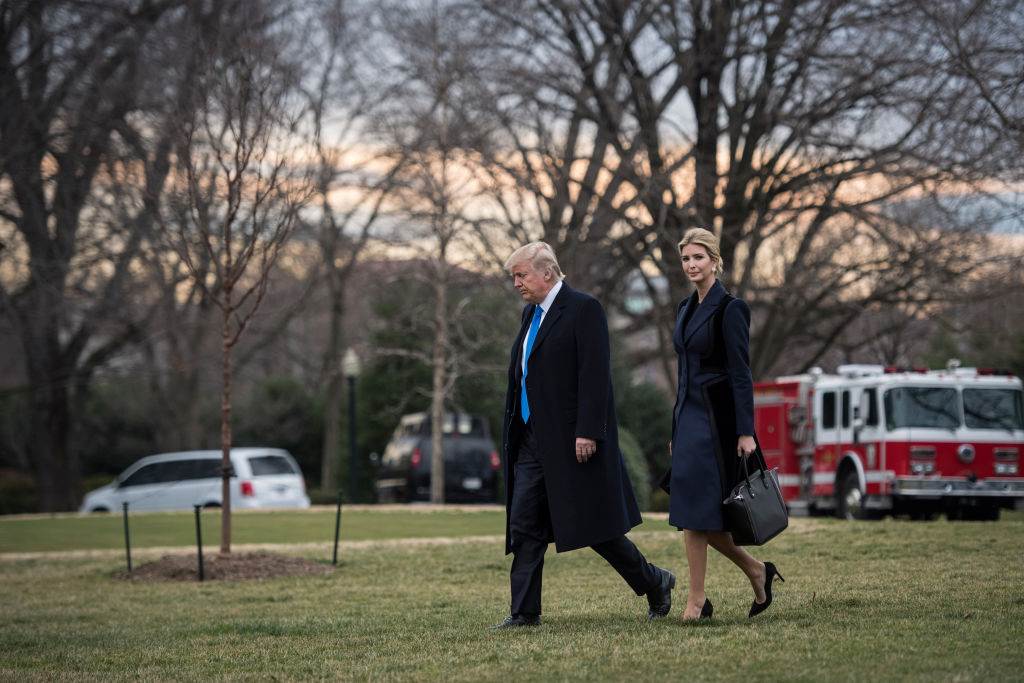 The End of Trump's Market Honeymoon
Expectations of stimulus, lower taxes, and deregulation might boost the US economy and the stock market's performance in the short term. But US President Donald Trump's inconsistent, erratic, and destructive policies will take a heavy toll on domestic and global economic growth in the long run.
NEW YORK – When Donald Trump was elected President of the United States, stock markets rallied impressively. Investors were initially giddy about Trump's promises of fiscal stimulus, deregulation of energy, health care, and financial services, and steep cuts in corporate, personal, estate, and capital-gains taxes. But will the reality of Trumponomics sustain a continued rise in equity prices?
It is little wonder that corporations and investors have been happy. This traditional Republican embrace of trickle-down supply-side economics will mostly favor corporations and wealthy individuals, while doing almost nothing to create jobs or raise blue-collar workers' incomes. According to the nonpartisan Tax Policy Center, almost half of the benefits from Trump's proposed tax cuts would go to the top 1% of income earners.
Yet the corporate sector's animal spirits may soon give way to primal fear: the market rally is already running out of steam, and Trump's honeymoon with investors might be coming to an end. There are several reasons for this.
For starters, the anticipation of fiscal stimulus may have pushed stock prices up, but it also led to higher long-term interest rates, which hurts capital spending and interest-sensitive sectors such as real estate. Meanwhile, the strengthening dollar will destroy more of the jobs typically held by Trump's blue-collar base. The president may have "saved" 1,000 jobs in Indiana by bullying and cajoling the air-conditioner manufacturer Carrier; but the US dollar's appreciation since the election could destroy almost 400,000 manufacturing jobs over time.
Moreover, Trump's fiscal-stimulus package might end up being much larger than the market's current pricing suggests. As Presidents Ronald Reagan and George W. Bush showed, Republicans can rarely resist the temptation to cut corporate, income, and other taxes, even when they have no way to make up for the lost revenue and no desire to cut spending. If this happens again under Trump, fiscal deficits will push up interest rates and the dollar even further, and hurt the economy in the long term.
A second reason for investors to curb their enthusiasm is the specter of inflation. With the US economy already close to full employment, Trump's fiscal stimulus will fuel inflation more than it does growth. Inflation will then force even Janet Yellen's dovish Federal Reserve to hike up interest rates sooner and faster than it otherwise would have done, which will drive up long-term interest rates and the value of the dollar still more.
Third, this undesirable policy mix of excessively loose fiscal policy and tight monetary policy will tighten financial conditions, hurting blue-collar workers' incomes and employment prospects. An already protectionist Trump administration will then have to pursue additional protectionist measures to maintain these workers' support, thereby further hampering economic growth and diminishing corporate profits.
If Trump takes his protectionism too far, he will undoubtedly spark trade wars. America's trading partners will have little choice but to respond to US import restrictions by imposing their own tariffs on US exports. The ensuing tit-for-tat will hinder global economic growth, and damage economies and markets everywhere. It is worth remembering how America's 1930 Smoot-Hawley Tariff Act triggered global trade wars that exacerbated the Great Depression.
Fourth, Trump's actions suggest that his administration's economic interventionism will go beyond traditional protectionism. Trump has already shown his willingness to target firms' foreign operations with the threat of import levies, public accusations of price gouging, and immigration restrictions (which make it harder to attract talent).
The Nobel laureate economist Edmund S. Phelps has described Trump's direct interference in the corporate sector as reminiscent of corporatist Nazi Germany and Fascist Italy. Indeed, if former President Barack Obama had treated the corporate sector in the way that Trump has, he would have been smeared as a communist; but for some reason when Trump does it, corporate America puts its tail between its legs.
Fifth, Trump is questioning US alliances, cozying up to American rivals such as Russia, and antagonizing important global powers such as China. His erratic foreign policies are spooking world leaders, multinational corporations, and global markets generally.
Finally, Trump may pursue damage-control methods that only make matters worse. For example, he and his advisers have already made verbal pronouncements intended to weaken the dollar. But talk is cheap, and open-mouth operations have only a temporary effect on the currency.
This means that Trump might take a more radical and heterodox approach. During the campaign, he bashed the Fed for being too dovish, and creating a "false economy." And yet he may now be tempted to appoint new members to the Fed Board who are even more dovish, and less independent, than Yellen, in order to boost credit to the private sector.
If that fails, Trump could unilaterally intervene to weaken the dollar, or impose capital controls to limit dollar-strengthening capital inflows. Markets are already becoming wary; full-blown panic is likely if protectionism and reckless, politicized monetary policy precipitate trade, currency, and capital-control wars.
To be sure, expectations of stimulus, lower taxes, and deregulation could still boost the economy and the market's performance in the short term. But, as the vacillation in financial markets since Trump's inauguration indicates, the president's inconsistent, erratic, and destructive policies will take their toll on domestic and global economic growth in the long run.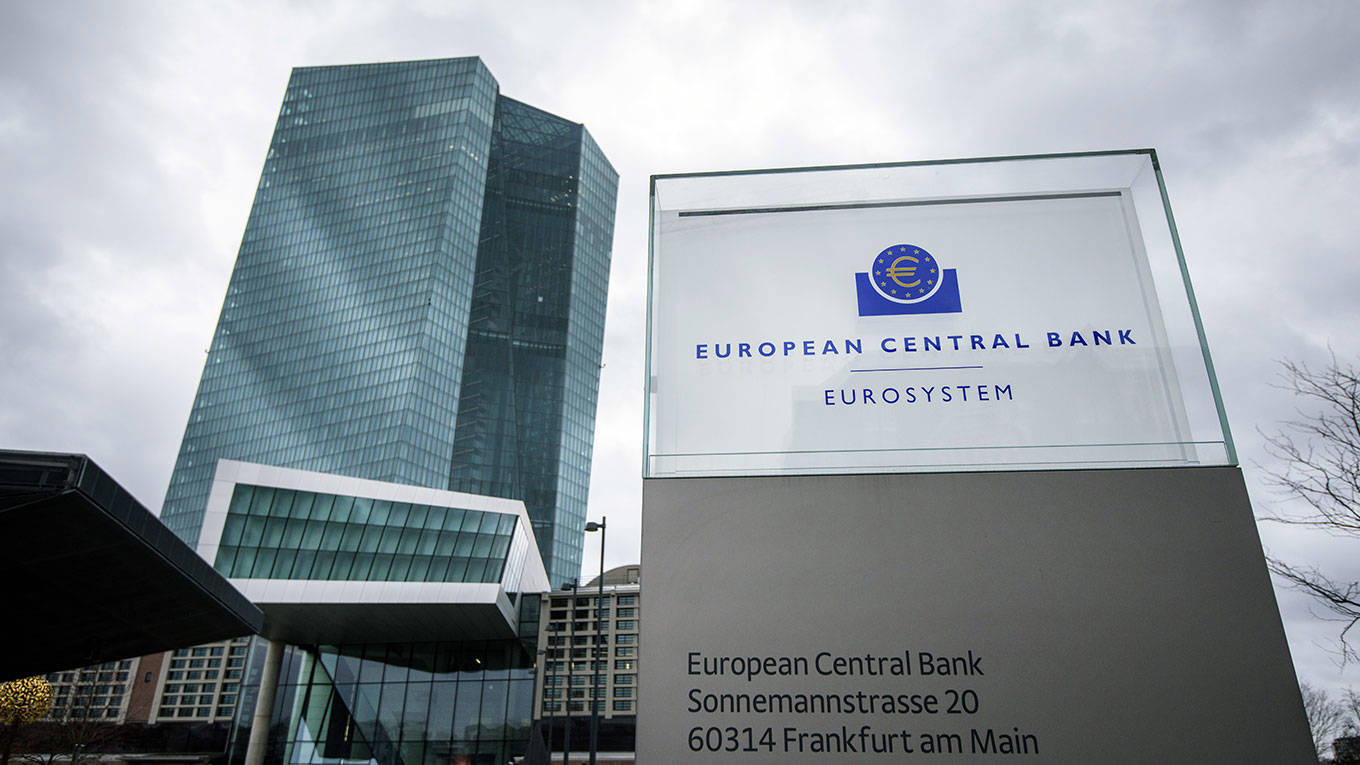 Giddy Markets and Grim Politics
Economists have endless debates about whether culture or institutions lie at the root of economic performance. But there is every reason to be concerned that the recent wave of populism is a threat to both.
CAMBRIDGE – Economic growth worldwide picked up in 2017, and the best guess is that the global economy will perform strongly in 2018 as well. At the same time, a rising tide of populism and authoritarianism poses a risk to the stable democratic institutions that underlie long-term growth. And yet headlines seeming to portend political instability and chaos have not prevented stock markets from soaring. What gives?
First, the good news. Surely the largest single factor in the synchronized global upswing is that the world economy is finally leaving behind the long shadow of the 2008 financial crisis. Part of today's good fortune is payback for years of weak demand. And the rebound is not over, with business investment finally picking up after a decade of slack, thereby laying a foundation for faster growth and higher productivity gains in the future.
True, economic growth in China is slowing somewhat as authorities belatedly try to contain a credit bubble, but many other emerging markets – notably including India – are set to grow faster this year. Rising stock and housing markets may fuel inequality, but they also drive increased consumer spending.
Investors and policy wonks are also cheered by the resilience of central bank independence in the major economies. US President Donald Trump has not only largely spared the Federal Reserve the not-so-tender mercies of his wee-hour tweets; he has also nominated highly qualified individuals to fill Fed vacancies. Meanwhile, the German right has failed to pull the plug on European Central Bank policies that have helped prop up Italy, Spain, and Portugal, and the ECB remains by far the most respected and influential eurozone institution.
Elsewhere, things are pretty much the same. In the United Kingdom, British Prime Minister Theresa May, early in her tenure, once took a swipe at the Bank of England, but quickly retreated. As Mohamed A. El-Erian has noted, many investors regard central banks as "the only game in town," and they are willing to overlook a lot of political noise as long as monetary-policy independence is upheld.
But while politics is not, at least for now, impeding global growth nearly as much as one might have thought, the long-run costs of political upheaval could be far more serious. First, post-2008 political divisiveness creates massive long-term policy uncertainty, as countries oscillate between governments of the left and the right.
For example, the recent US tax overhaul has been advertised as a surefire way to boost corporate spending on long-term investment projects. But will it live up to its billing if businesses fear that the legislation, passed by a thin partisan majority, will ultimately be reversed?
Part of the case for trying to secure bipartisan agreement on major long-term policy initiatives is precisely to ensure stability. And policy uncertainty in the United States is nothing compared to the UK, where businesses face the twin disruptions of Brexit and (potentially) a Labour government led by the far-left Jeremy Corbyn.
Harder to assess, but potentially far more insidious, is the erosion of public trust in core institutions in the advanced economies. Although economists have endless debates about whether culture or institutions lie at the root of economic performance, there is every reason to be concerned that the recent wave of populism is a threat to both.
Nowhere is this truer than in the US, where Trump has engaged in unrelenting attacks on institutions ranging from the mainstream media to the Federal Bureau of Investigation, not to mention adopting a rather cavalier attitude toward basic economic facts. At the same time, the left seems eager to portray anyone who substantively disagrees with its proposals as an enemy of the people, helping fuel both economic illiteracy and a hollowing out of the center.
Beyond existential risks, there are near-term risks. One, of course, is a potential sharp growth slowdown in China, which more than any other major economy in the world today seems vulnerable to a significant financial crisis. Perhaps the number one risk to the global economy in 2018, however, is anything that leads to a significant rise in real (inflation-adjusted) interest rates.
Low interest rates and easy monetary policy have papered over a multitude of financial vulnerabilities around the world, from Italian and Japanese government debt to high corporate dollar debt in many emerging markets, and perhaps account for political support for trillion-dollar deficits in the US. Admittedly, markets see little chance of any significant rise in global interest rates in 2018. Even if the Fed raises rates another four times in 2018, other major central banks are unlikely to match it.
But market confidence that interest rates will remain low is hardly a guarantee. A plausible pickup in business investment in the US and northern Europe, combined with a sudden slowdown in Asian economies with surplus savings, could in principle produce an outsize rise in global rates, jeopardizing today's low borrowing costs, frothy stock markets, and subdued volatility. Then, suddenly, the economy's seeming disconnect from politics might end, and not necessarily in a happy way.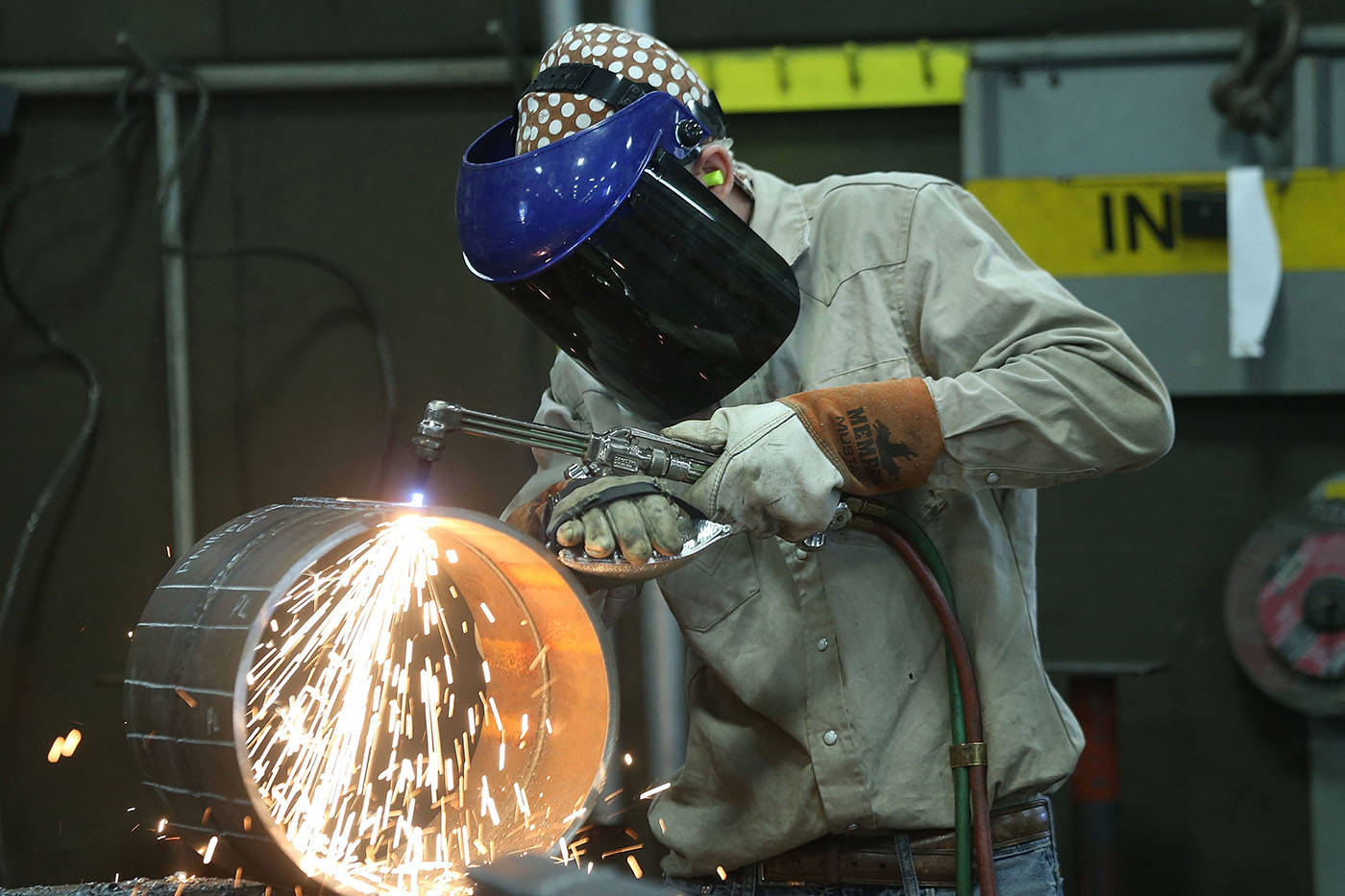 The Risks to America's Booming Economy
After a long and slow recovery from the recession that began a decade ago, the US economy is poised for robust growth this year. But, although the economy currently is healthy, it is also fragile, owing to a decade of excessively low interest rates, which have caused investors and lenders to bid up asset prices and make risky loans.
CAMBRIDGE – After a long and slow recovery from the recession that began a decade ago, the United States economy is now booming. The labor market is at full employment, the inflation rate is rising, and households are optimistic. Manufacturing firms and homebuilders are benefiting from increasing activity. The economy is poised for stronger growth in the year ahead. We no longer hear worries about secular stagnation.
The overall unemployment rate is just 4.7%, while unemployment among college graduates is only 2.4%. Average hourly earnings are 2.8% higher than they were a year ago. The tight labor market and rising wages are inducing some individuals who had stopped looking for work to return to the labor force, boosting the participation rate.
A clear indication that the economy is at full employment is that the rate of inflation is increasing. The "core" consumer price index (which omits volatile energy and food prices) has reached an annual rate of 2.2%, substantially higher than the 1.8% average during the previous three years. During the most recent three months, core inflation rose at a 2.8% annual rate.
Household wealth is also increasing. The price of homes, the most important asset for US households, rose by 5% during the most recent 12 months. The rising stock market has caused the broader measure of net worth to increase even faster.
Surveys of consumer attitudes point to strong positive feelings. The University of Michigan Consumer Sentiment Index recently reached a 17-year high. Likewise, the Conference Board Consumer Confidence Index hit a 15-year high in February.
Manufacturing firms have increased output in each of the last six months. Homebuilders are racing to keep up with demand, reflected in an increase of more than 6% in the number of new single-family houses in the past 12 months.
All of this suggests that real (inflation-adjusted) GDP will rise more quickly in 2017 than it did in the recent past. While volatile trade and inventory numbers have depressed the recent GDP figures, the more fundamental measure of final sales to private purchasers has been rising in real terms at an annual rate of about 2.5%. Overall GDP is likely to increase at a similar rate for 2017 as a whole.
But, although the economy currently is healthy, it is also fragile. The US has experienced a decade of excessively low interest rates, which have caused investors and lenders to seek higher yields by bidding up the prices of all types of assets and making risky loans. The danger is that overpriced assets and high-risk loans could lose value and cause an economic downturn.
The price-earnings ratio of the Standard & Poor's 500 Index is now nearly 70% above its historic average. A return of the price-earnings ratio to its historic average would cause share prices to decline by 40%, implying a loss of more than $9 trillion, an amount equal to nearly half of total GDP.
Ten-year Treasury bonds now yield just 2.5%. With the current inflation rate of more than 2% and markets anticipating a similar inflation rate over the longer term (as measured by five-year five-year-forward inflation expectations), the yield on ten-year Treasury bonds should be above 4%. A rise of the ten-year yield to 4% would reduce the value of those bonds substantially. Other long-term bonds – both government bonds and corporate bonds – would suffer similar declines.
Reaching for yield has also narrowed credit spreads between high-grade bonds and riskier domestic and emerging-market bonds. And commercial real-estate prices have been bid up to levels that are probably not sustainable.
At the same time, banks and other lenders have extended loans bearing interest rates that do not reflect the riskiness of the borrowers. And, because these covenant-light loans impose fewer conditions on the borrowers, they are more susceptible to default if economic conditions deteriorate.
But a bad outcome is not inevitable. None of the risks I have described may materialize. Interest rates may return to normal levels, and asset prices may gradually correct. But there is a clear risk that a decade of excessively low interest rates will cause a collapse of asset prices and an economic downturn. This will be a major challenge to the US Federal Reserve and the Trump administration in the year ahead.