In Defense of the 1.5°C Climate Change Threshold
According to a recent paper in the journal Nature, the world's remaining "carbon budget" – the amount of carbon-dioxide equivalents that can be emitted before breaching the 1.5°C warming threshold – is somewhat larger than was previously thought. But this is no reason for complacency.
MANILA – The Earth today is more than 1°C hotter than it was in pre-industrial times, and the terrible symptoms of its fever are already showing. This year alone, back-to-back hurricanes have devastated Caribbean islands, monsoon flooding has displaced tens of millions in South Asia, and fires have raged on nearly every continent. Pulling the planet back from the brink could not be more urgent.
Those of us who live on the front lines of climate change – on archipelagos, small islands, coastal lowlands, and rapidly desertifying plains – can't afford to wait and see what another degree of warming will bring. Already, far too many lives and livelihoods are being lost. People are being uprooted, and vital resources are becoming increasingly scarce, while those suffering the most severe consequences of climate change are also among those who have done the least to cause it.
That is why the Philippines used its chairmanship of the Climate Vulnerable Forum (CVF) – an alliance of the 48 countries that stand to bear the brunt of climate change – to fight to ensure that the 2015 Paris climate agreement aimed explicitly to cap global warming at 1.5°C above pre-industrial levels. For us, 1.5°C isn't merely a symbolic or "aspirational" number to be plugged into international agreements; it is an existential limit. If global temperatures rise above that level, the places we call home – and many other homes on this planet – will become uninhabitable or even disappear completely.
When we first introduced the 1.5°C target back in 2009, we met substantial resistance. Climate-change deniers – those who refuse to believe the science of human-induced global warming – continue to dismiss any such effort to stem the rise in the planet's temperature as futile and unnecessary. But even well-meaning climate advocates and policymakers often opposed the 1.5°C target, arguing that, according to the science, humans had already emitted enough greenhouse gases to make meeting that goal virtually impossible.
Yet, on this front, the science is not as clear-cut as it might have seemed. According to a recent paper published in Nature, the world's remaining "carbon budget" – the amount of carbon-dioxide equivalents we can emit before breaching the 1.5°C threshold – is somewhat larger than was previously thought.
This finding is no reason for complacency, as some commentators (not scientists) seem to think. It does not mean that previous climate models were excessively alarmist, or that we can take a more relaxed approach to reining in global warming. Instead, the paper should inspire – and, indeed, calls for – more immediate, deliberate, and aggressive action to ensure that greenhouse-gas emissions peak within a few years and net-zero emissions are achieved by mid-century.
What would such action look like? Global emissions would need to be reduced by 4-6% every year, until they reached zero. Meanwhile, forest and agricultural lands would have to be restored, so that they could capture and sequester greater amounts of carbon dioxide. Fully decarbonizing our energy and transportation systems in four decades will require a herculean effort, but it is not impossible.
Beyond their environmental consequences, such efforts would generate major economic gains, boosting the middle class in developed countries and pulling hundreds of millions out of poverty in the developing world, including by fueling job creation. The energy transition will lead to massive efficiency savings, while improving the resilience of infrastructure, supply chains, and urban services in developing countries, particularly those in vulnerable regions.
According to a report published last year by the United Nations Development Programme, maintaining the 1.5°C threshold and creating a low-carbon economy would add as much as $12 trillion to global GDP, compared to a scenario in which the world sticks to current policies and emissions-reduction pledges.
The paper asserting that the 1.5°C target is achievable was written by well-respected climate experts and published in a top-ranking journal after extensive peer review. But it is just one paper; there is still a lot more to learn about our capacity to limit global warming. That is why top scientists are already discussing and debating its findings; their responses will also be published in top journals. That is how scientific research works, and it is why we can trust climate science – and its urgent warnings.
Next year, the Intergovernmental Panel on Climate Change will publish its own meta-analysis of all of the science related to the 1.5°C target, in what promises to be the most comprehensive summary of such research. But we cannot afford to wait for that analysis before taking action.
The members of the CVF have already committed to doing our part, pledging at last year's UN Climate Change Conference in Marrakech to complete the transition to 100% renewable energy as soon as possible. Our emissions are already among the world's smallest, but our climate targets are the world's most ambitious.
But whether the world manages to curb climate change ultimately will depend on the willingness of the largest current and historical emitters of greenhouse gases to fulfill their moral and ethical responsibility to take strong action. Keeping global temperatures below 1.5°C may not yet be a geophysical impossibility. But, to meet the target, we must ensure that it is not treated as a political and economic impossibility, either.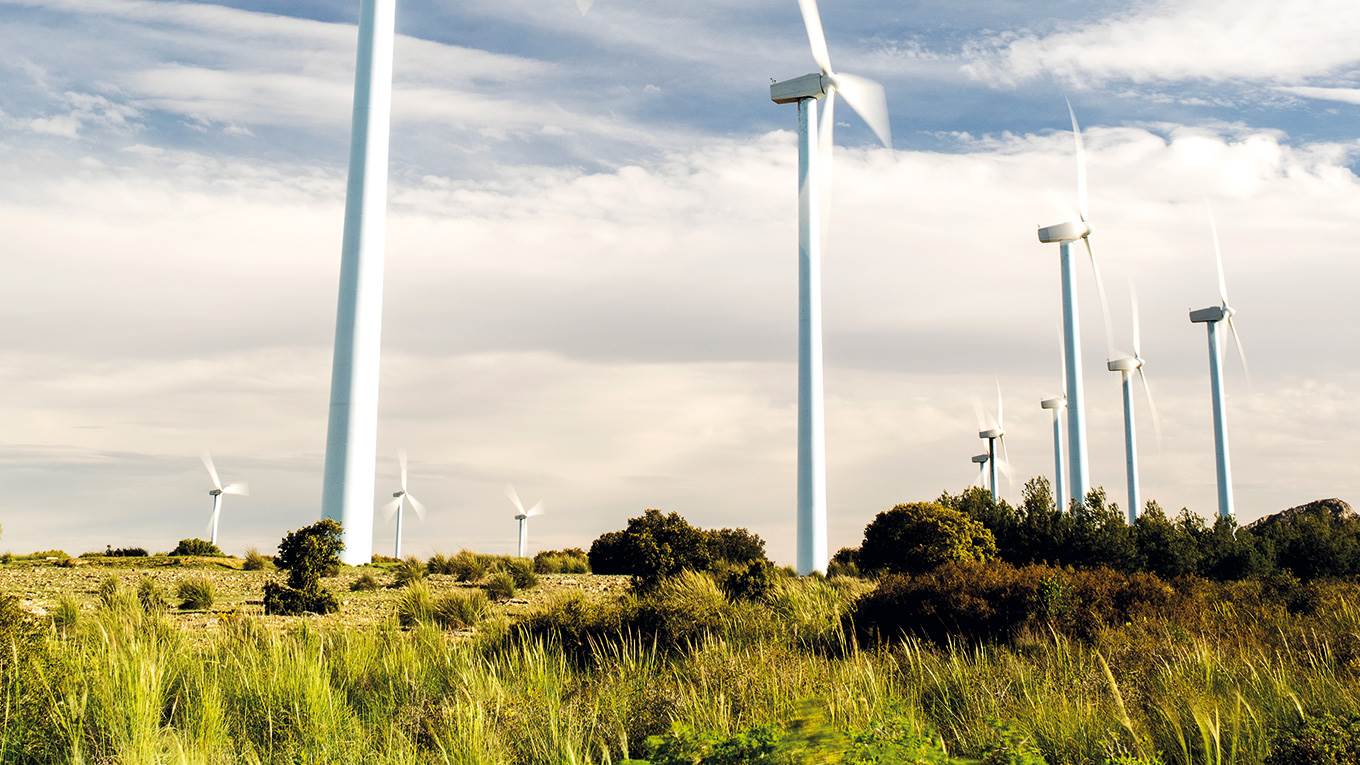 A Truly Global Response to Climate Change
Securing a smooth transition to low-carbon and climate-smart development will require effective global partnerships that mobilize funding and track its impact around the world. That is where the world's multilateral development institutions come in.
BONN – Climate action is not just about controlling global temperatures. It can also be a driver of development and poverty reduction all over the world. At the COP 23 Climate Conference in Bonn, Germany, in November, multilateral development institutions showed themselves to be more committed than ever to the urgent and central issue of supporting and financing these critical goals.
Today's political climate is uncertain. But climate change is not. Partnership around the world must be maintained in the global effort to achieve a smooth transition to low carbon and climate-smart development. Multilateral development institutions have never been more relevant.
Climate-smart development also makes good economic and business sense, particularly when it comes to sustainable infrastructure. We have already witnessed tremendous growth in renewable energy, creating with it new business opportunities and jobs. Many climate-smart investments can also reduce air pollution and congestion. Building resilience now saves money later. We are committed to supporting a climate-smart future.
As multilateral development institutions, we reconfirm our commitment to the Paris climate agreement. Our role is to facilitate the public and private finance that is a vital part of the climate solution.
That is why, two years after the Paris accord was successfully negotiated, we are increasingly aligning actions and resources in support of developing countries' goals. In July, the G20 Sustainability Action Plan embedded the Paris agreement in G20 policies and noted that more effective use of financing from multilateral development institutions is key to innovation and private investment in climate action.
In 2016 alone, multilateral development institutions committed over $27 billion in climate finance, and we continue to step up our work, determined to broaden the private and public finance mobilized for climate action at COP 23.
We commit to:
Deliver on the promises that we made in 2015 to increase our support for climate investments in developing countries by 2020, both from our direct financing and from our mobilization efforts;
Increase mobilization of private-sector investment by supporting policy and regulatory reforms. This includes aligning price signals, making innovative use of policy and finance instruments and, as applicable, leveraging concessional (below-market-rate) finance to help scale up public and private investment in climate projects.
Strengthen international efforts by working together and with other development finance institutions, to increase transparency and consistency in tracking climate finance tracking and reporting greenhouse-gas emissions;
Put climate change at the heart of what we do, bringing climate policy into the mainstream of our activities, and aligning financial flows to the Paris agreement;
Support countries, cities, and territories with their own climate action plans and build the conditions for an ambitious next generation of such contributions; and
Work with our clients to support initiatives that protect the most climate-vulnerable areas, including small island developing states, while mobilizing more finance for developing countries to build resilience and to adapt their infrastructure, communities, ecosystems, and businesses to the consequences of climate change.
Each of these measures supports our strong commitment to the UN's Sustainable Development Goals. By pursuing them, climate action will become a key part of the international community's work to place infrastructure and the rollout of new technologies and policies for energy, water, and mobility at the core of sustainable development.

This is a serious response to a serious challenge. Climate change poses a grave threat to the natural environment, to economic growth, and to the lives of all people around the world, especially the poorest and most vulnerable.
It is fitting that this threat to national economies and to every person on earth, and the opportunity to counter it, should be tackled with the backing of multilateral development institutions. We call on others to join us in placing climate action at the center of their business, stepping up climate finance, and tracking its impact around the world.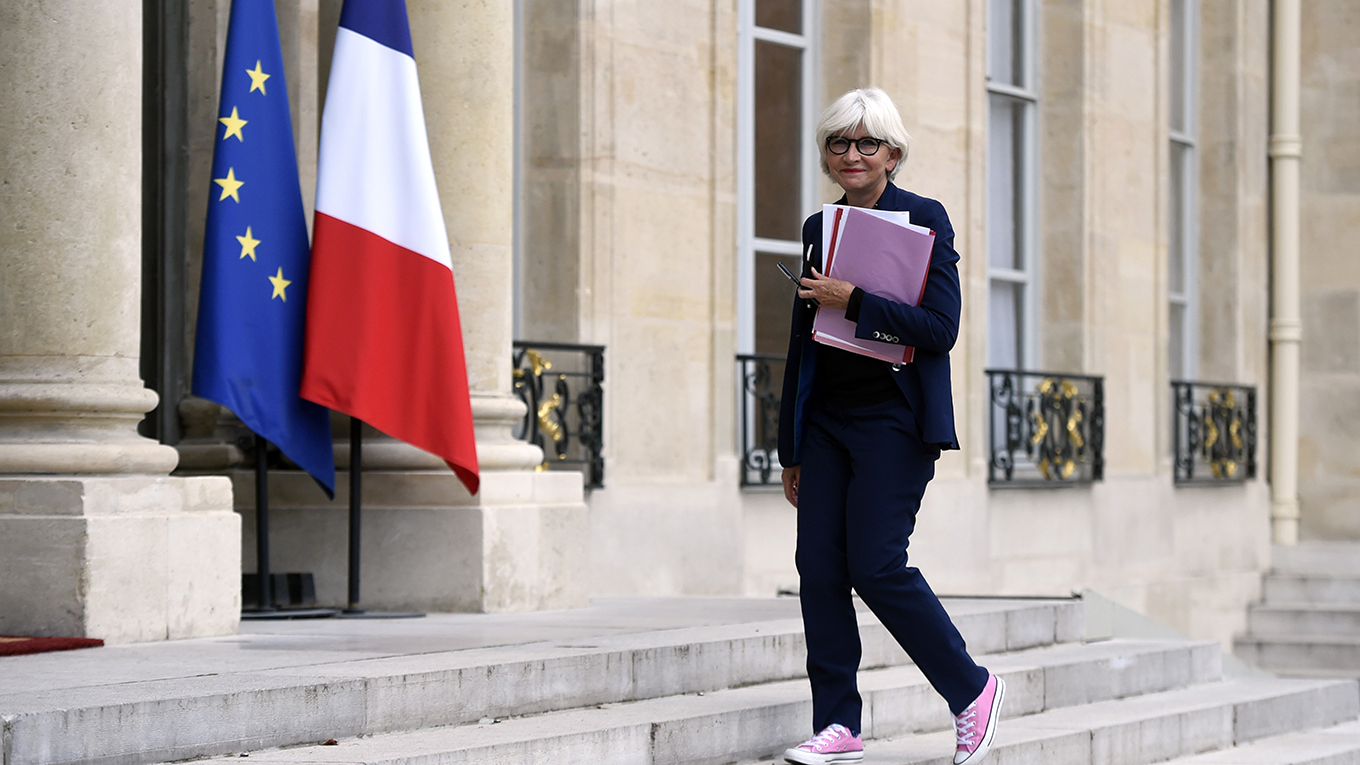 The Climate-Change Fight Returns to Paris
In 2015, the so-called "high ambition coalition" of developed and developing countries pushed the Paris climate agreement past the finish line. But when global leaders reconvene in Paris for new talks on climate change at the upcoming One Planet Summit, financial commitments must be the order of the day.
PARIS – Nearly two years have passed since France's then-foreign minister, Laurent Fabius, struck his gavel and declared: "The Paris agreement for the climate is accepted." Next week, President Emmanuel Macron and the French government will host world leaders and non-state actors for the One Planet Summit. The purpose of this gathering is to celebrate climate gains made since 2015, and to boost political and economic support for meeting the goals and targets of the Paris agreement.
The Paris climate agreement, a historic feat of diplomacy that ushered in a new era of international climate collaboration, was facilitated by a number of political and social forces. One of the most influential of these was a group of more than 100 countries known as the "high ambition coalition," which helped finalize the deal in the waning days of the 2015 United Nations Climate Change Conference (COP21). This diverse coalition of leaders – from the richest countries to the most vulnerable Pacific island states – broke a political deadlock that had impeded climate progress for years, if not decades.
As we reflect on that success, one thing is abundantly clear: the need for ambitious coalitions has returned. Strong global leadership on climate change scored a diplomatic victory two years ago, and today, new economic and political alliances are needed to turn those commitments into action.
The diplomatic success of the Paris accord is worthy of praise in its own right; it was a remarkable leap forward in the fight against climate change. But we must not rest on our laurels. With the United States, the world's largest historical emitter of greenhouse gases, dismissive of the accord, the rest of the global community must reaffirm its commitment to reducing carbon dioxide emissions. Dramatic, meaningful, and immediate steps must be taken.
The best available science estimates that the world has only three years to begin a permanent reduction in greenhouse-gas emissions if there is to be any hope of achieving the Paris accord's goal of keeping warming to "well below 2°C" relative to pre-industrial levels. And, whatever urgency science cannot convey is being communicated by the planet itself – through a ferocious display of hurricanes, floods, wildfires, and deadly droughts.
Given the immediacy of the challenge, what can and should be done to avert crisis?
Solutions start with money, and a main objective of the One Planet Summit is to mobilize public and private financing to fund projects that can reduce climate-changing pollution today. During the summit's "Climate Finance Day," companies, banks, investors, and countries will announce new initiatives to help fund the costly transition to a carbon-free future.
Hollow promises will have no place at this gathering; only real commitments of real money for tangible projects will be discussed. As a result, we hope to see hundreds of millions of dollars committed by governments to fund solutions across all fronts of the climate-change battle. Plenty will go to renewable-energy projects, but money will also be committed to clean transportation, agriculture, infrastructure, and urban systems. Funding will also be earmarked for projects that help protect communities that are most vulnerable to the impact of global warming.
The One Planet Summit will be an occasion for countries, companies, and private institutions to forge concrete strategies to shift away from fossil fuels. At the UN climate talks in Bonn, Germany, last month, 20 countries, led by Canada and the United Kingdom, announced plans to phase out coal from electricity generation. The gathering in Paris will provide an opportunity for other countries to join the Powering Past Coal Alliance, which aims to formalize a deliberate transition from coal, and to help companies achieve net-zero emissions.
Ultimately, next week's summit should be a place where governments, businesses, investors, and other key stakeholders collaborate and share ideas, showcase successful projects, and coordinate goals. This event should not stand alone, but rather serve as a springboard for international meetings that will take place over the next few years. After all, it is during this short timeframe that the fate of the Paris accord's temperature targets will be determined.
Two years after the adoption of a groundbreaking climate agreement, global leaders are set to reconvene in the City of Light. When they arrive, their collective ambition will be needed once more. This time, however, the goal must be to ensure that past agreements amount to more than just words on a page.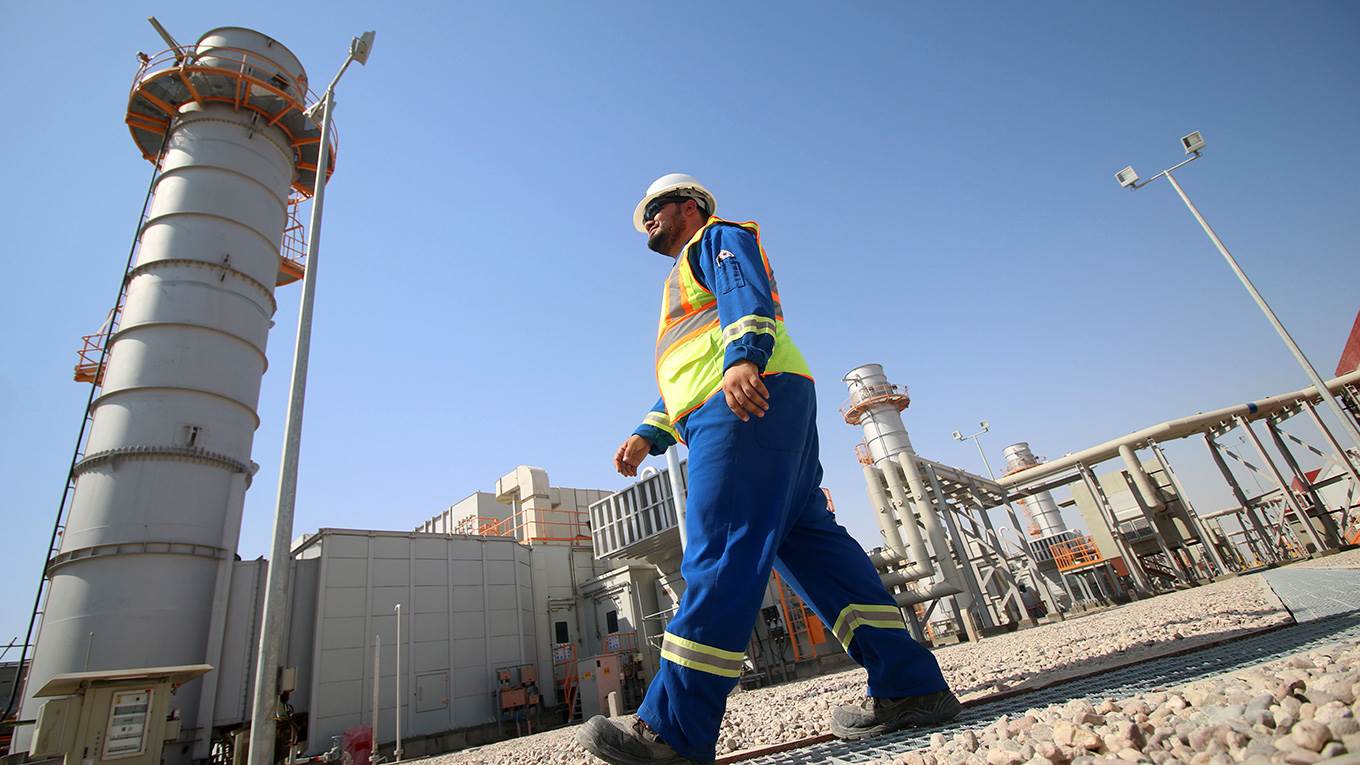 The Myth of a Fossil Fuel Phase-Out
How we use energy is a hot topic for a warming world, and fears of pollution and resource strain have produced an arms race of energy efficiency solutions. But despite fears of shortages or threats from pollution, the planet has actually entered an era of fossil fuel abundance that shows no sign of abating.
BRUSSELS – How the world uses energy is a hot topic for a warming planet, and fears of pollution and resource strain have produced a virtual arms race of energy-efficiency strategies. From the European Union to China, economies are vowing to reduce their energy intensity with the help of technological innovations and legislative changes.
Yet, despite these promises, consumer demand for energy is forecast by the International Energy Agency to rise until at least 2040. With the world's energy needs growing, how can policymakers guarantee supply?
To put it bluntly, the world has nothing to worry about when it comes to reserves. After 40 years of fearing energy shortages, we have entered an era of abundance. We need to guard against false narratives, not scarce resources.
The culprit of this storyline is the Club of Rome, a global think-tank that, in the 1970s, spurred energy anxiety with its absurd prophecies derived from questionable models. As devoted followers of Thomas Malthus and Paul Ehrlich, the club argued that bad things come from exponential growth, and good things from linear growth. This idea fueled the prediction that the world would run out of oil by 2000.
By adopting this nonsense dogma, developed countries enabled resource-rich authoritarian leaders like Muammar el-Qaddafi in Libya, and Ayatollah Ruhollah Khomeini in Iran, to use their oil reserves as tools to oppose the West – and particularly its support for Israel. This contributed to the oil shocks of the 1970s, and reinforced the erroneous perception that hydrocarbon reserves were even more limited, and largely confined to the Middle East.
Rapid advances in technology, particularly in the field of exploration and the ability to extract hydrocarbons in new places, eventually upended such narratives. Today's energy "crisis" stems not from shortages, but from anxiety over pollution.
But this anxiety has not slowed our exploration habits. On the contrary, politics and international law, like the United Nations Convention on the Law of the Sea, have been adapted to enable discovery. Consider, for example, the Rovuma gas field off the coast of Mozambique. Today, a consortium of international companies from countries including Italy and China is preparing production, and one of Africa's poorest countries is set to reap huge rewards.
Similarly, Israel, once thought to be the only place in the Middle East without hydrocarbons, is sitting on 800 billion cubic meters of offshore gas reserves, more than 130 years of the country's current annual gas consumption. Once a net energy importer, Israel today faces the very real challenge of exporting its gas bonanza.
But perhaps the biggest technology-driven upheaval for global energy markets in recent years has come from shale gas and shale oil production in the United States. At 8.8 million barrels per day, US oil production is now higher than that of Iraq and Iran combined. US shale gas is being delivered to Asia, Latin America, and parts of Europe. These markets were long locked up by Qatar, Russia, and Australia, but now the global liquefied natural gas (LNG) industry, like the oil market, has entered a period of overproduction.
Taken together, these developments have contributed to lower energy prices, and reduced the strength of OPEC. Furthermore, because LNG is favored by the transport sector (particularly freight and maritime shippers) for environmental reasons, the ability to use oil as a geopolitical weapon has disappeared. Iran was so desperate to ramp up its oil exports that it agreed to abandon its nuclear program (strikingly, the Iran nuclear deal mentions the word "oil" 65 times).
Wind and solar are often presented as alternatives to oil and gas, but they cannot compete with traditional sources for electricity generation. If they could, there would be no reason for the EU to support renewable energy production through legislation. Moreover, while wind and solar technologies generate electricity, the biggest energy demand comes from heating. In the EU, for example, electricity represents only 22% of final energy demand, while heating and cooling represents 45%; transportation accounts for the remaining 33%.
All of these factors help explain why fossil fuels, which currently meet more than 80% of the world's energy needs, will remain the backbone of global energy production for the foreseeable future. This may not come as welcome news to those pushing for an immediate phase-out of hydrocarbons. But perhaps some solace can be gained from the fact that technological innovation will also play a key role in reducing the negative impacts on air and water quality.
Amid the global conversation about climate change, it is understandable that developed economies would promise significant gains in energy efficiency. But while the EU may be committed to reducing CO2 emissions, other signatories of the 2015 Paris climate agreement do not seem as resolute. It would not be surprising if most of the signatories actually raised their energy consumption in coming years, turning to fossil fuels because they cannot afford any other option.
Energy policy will remain on the agenda for advanced economies for many years to come. But as countries work to balance security of supply with environmental goals, they must also commit to getting their facts straight.