China's Soft and Sharp Power
As democracies respond to China's use of information warfare, they have to be careful not to overreact. Much of the soft power that democracies wield comes from civil society, which means that these countries' openness is a crucial asset.
CAMBRIDGE – China has invested billions of dollars to increase its soft power, but it has recently suffered a backlash in democratic countries. A new report by the National Endowment for Democracy argues that we need to re-think soft power, because "the conceptual vocabulary that has been used since the Cold War's end no longer seems adequate to the contemporary situation."
The report describes the new authoritarian influences being felt around the world as "sharp power." A recent cover article in The Economist defines "sharp power" by its reliance on "subversion, bullying and pressure, which combine to promote self-censorship." Whereas soft power harnesses the allure of culture and values to augment a country's strength, sharp power helps authoritarian regimes compel behavior at home and manipulate opinion abroad.
The term "soft power" – the ability to affect others by attraction and persuasion rather than the hard power of coercion and payment – is sometimes used to describe any exercise of power that does not involve the use of force. But that is a mistake. Power sometimes depends on whose army or economy wins, but it can also depend on whose story wins.
A strong narrative is a source of power. China's economic success has generated both hard and soft power, but within limits. A Chinese economic aid package under the Belt and Road Initiative may appear benign and attractive, but not if the terms turn sour, as was recently the case in a Sri Lankan port project.
Likewise, other exercises of economic hard power undercut the soft power of China's narrative. For example, China punished Norway for awarding a Nobel Peace Prize to Liu Xiaobo. It also threatened to restrict access to the Chinese market for an Australian publisher of a book critical of China.
If we use the term sharp power as shorthand for information warfare, the contrast with soft power becomes plain. Sharp power is a type of hard power. It manipulates information, which is intangible, but intangibility is not the distinguishing characteristic of soft power. Verbal threats, for example, are both intangible and coercive.
When I introduced the concept of soft power in 1990, I wrote that it is characterized by voluntarism and indirection, while hard power rests on threats and inducements. If someone aims a gun at you, demands your money, and takes your wallet, what you think and want is irrelevant. That is hard power. If he persuades you to give him your money, he has changed what you think and want. That is soft power.
Truth and openness create a dividing line between soft and sharp power in public diplomacy. When China's official news agency, Xinhua, broadcasts openly in other countries, it is employing soft-power techniques, and we should accept that. When China Radio International covertly backs 33 radio stations in 14 countries, the boundary of sharp power has been crossed, and we should expose the breach of voluntarism.
Of course, advertising and persuasion always involve some degree of framing, which limits voluntarism, as do structural features of the social environment. But extreme deception in framing can be viewed as coercive; though not violent, it prevents meaningful choice.
Techniques of public diplomacy that are widely viewed as propaganda cannot produce soft power. In an age of information, the scarcest resources are attention and credibility. That is why exchange programs that develop two-way communication and personal relations among students and young leaders are often far more effective generators of soft power than, say, official broadcasting.
The United States has long had programs enabling visits by young foreign leaders, and now China is successfully following suit. That is a smart exercise of soft power. But when visas are manipulated or access is limited to restrain criticism and encourage self-censorship, even such exchange programs can shade into sharp power.
As democracies respond to China's sharp power and information warfare, they have to be careful not to overreact. Much of the soft power democracies wield comes from civil society, which means that openness is a crucial asset. China could generate more soft power if it would relax some of its tight party control over civil society. Similarly, manipulation of media and reliance on covert channels of communication often reduces soft power. Democracies should avoid the temptation to imitate these authoritarian sharp-power tools.
Moreover, shutting down legitimate Chinese soft-power tools can be counter-productive. Soft power is often used for competitive, zero-sum purposes; but it can also have positive sum aspects.
For example, if both China and the US wish to avoid conflict, exchange programs that increase American attraction to China, and vice versa, would benefit both countries. And on transnational issues such as climate change, where both countries can benefit from cooperation, soft power can help build the trust and create the networks that make such cooperation possible.
While it would be a mistake to prohibit Chinese soft-power efforts just because they sometimes shade into sharp power, it is also important to monitor the dividing line carefully. For example, the Hanban, the government agency that manages the 500 Confucius Institutes and 1,000 Confucius classrooms that China supports in universities and schools around the world to teach Chinese language and culture, must resist the temptation to set restrictions that limit academic freedom. Crossing that line has led to the disbanding of some Confucius Institutes.
As such cases show, the best defense against China's use of soft-power programs as sharp-power tools is open exposure of such efforts. And this is where democracies have an advantage.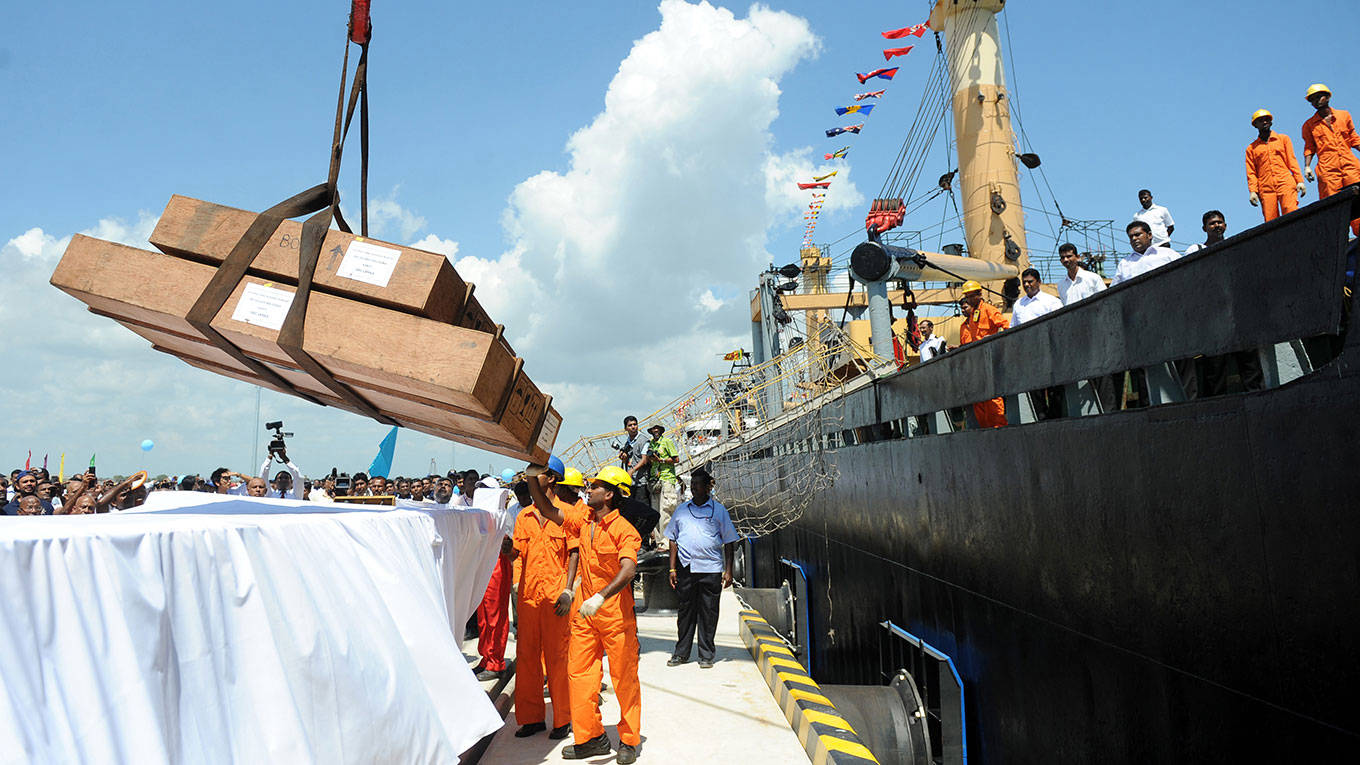 China's Creditor Imperialism
Just as European imperial powers employed gunboat diplomacy, China is using sovereign debt to bend other states to its will. As Sri Lanka's handover of the strategic Hambantota port shows, states caught in debt bondage to the new imperial giant risk losing both natural assets and their very sovereignty.
BERLIN – This month, Sri Lanka, unable to pay the onerous debt to China it has accumulated, formally handed over its strategically located Hambantota port to the Asian giant. It was a major acquisition for China's Belt and Road Initiative (BRI) – which President Xi Jinping calls the "project of the century" – and proof of just how effective China's debt-trap diplomacy can be.
Unlike International Monetary Fund and World Bank lending, Chinese loans are collateralized by strategically important natural assets with high long-term value (even if they lack short-term commercial viability). Hambantota, for example, straddles Indian Ocean trade routes linking Europe, Africa, and the Middle East to Asia. In exchange for financing and building the infrastructure that poorer countries need, China demands favorable access to their natural assets, from mineral resources to ports.
Moreover, as Sri Lanka's experience starkly illustrates, Chinese financing can shackle its "partner" countries. Rather than offering grants or concessionary loans, China provides huge project-related loans at market-based rates, without transparency, much less environmental- or social-impact assessments. As US Secretary of State Rex Tillerson put it recently, with the BRI, China is aiming to define "its own rules and norms."
To strengthen its position further, China has encouraged its companies to bid for outright purchase of strategic ports, where possible. The Mediterranean port of Piraeus, which a Chinese firm acquired for $436 million from cash-strapped Greece last year, will serve as the BRI's "dragon head" in Europe.
By wielding its financial clout in this manner, China seeks to kill two birds with one stone. First, it wants to address overcapacity at home by boosting exports. And, second, it hopes to advance its strategic interests, including expanding its diplomatic influence, securing natural resources, promoting the international use of its currency, and gaining a relative advantage over other powers.
China's predatory approach – and its gloating over securing Hambantota – is ironic, to say the least. In its relationships with smaller countries like Sri Lanka, China is replicating the practices used against it in the European-colonial period, which began with the 1839-1860 Opium Wars and ended with the 1949 communist takeover – a period that China bitterly refers to as its "century of humiliation."
China portrayed the 1997 restoration of its sovereignty over Hong Kong, following more than a century of British administration, as righting a historic injustice. Yet, as Hambantota shows, China is now establishing its own Hong Kong-style neocolonial arrangements. Apparently Xi's promise of the "great rejuvenation of the Chinese nation" is inextricable from the erosion of smaller states' sovereignty.
Just as European imperial powers employed gunboat diplomacy to open new markets and colonial outposts, China uses sovereign debt to bend other states to its will, without having to fire a single shot. Like the opium the British exported to China, the easy loans China offers are addictive. And, because China chooses its projects according to their long-term strategic value, they may yield short-term returns that are insufficient for countries to repay their debts. This gives China added leverage, which it can use, say, to force borrowers to swap debt for equity, thereby expanding China's global footprint by trapping a growing number of countries in debt servitude.
Even the terms of the 99-year Hambantota port lease echo those used to force China to lease its own ports to Western colonial powers. Britain leased the New Territories from China for 99 years in 1898, causing Hong Kong's landmass to expand by 90%. Yet the 99-year term was fixed merely to help China's ethnic-Manchu Qing Dynasty save face; the reality was that all acquisitions were believed to be permanent.
Now, China is applying the imperial 99-year lease concept in distant lands. China's lease agreement over Hambantota, concluded this summer, included a promise that China would shave $1.1 billion off Sri Lanka's debt. In 2015, a Chinese firm took out a 99-year lease on Australia's deep-water port of Darwin – home to more than 1,000 US Marines – for $388 million.
Similarly, after lending billions of dollars to heavily indebted Djibouti, China established its first overseas military base this year in that tiny but strategic state, just a few miles from a US naval base – the only permanent American military facility in Africa. Trapped in a debt crisis, Djibouti had no choice but to lease land to China for $20 million per year. China has also used its leverage over Turkmenistan to secure natural gas by pipeline largely on Chinese terms.
Several other countries, from Argentina to Namibia to Laos, have been ensnared in a Chinese debt trap, forcing them to confront agonizing choices in order to stave off default. Kenya's crushing debt to China now threatens to turn its busy port of Mombasa – the gateway to East Africa – into another Hambantota.
These experiences should serve as a warning that the BRI is essentially an imperial project that aims to bring to fruition the mythical Middle Kingdom. States caught in debt bondage to China risk losing both their most valuable natural assets and their very sovereignty. The new imperial giant's velvet glove cloaks an iron fist – one with the strength to squeeze the vitality out of smaller countries.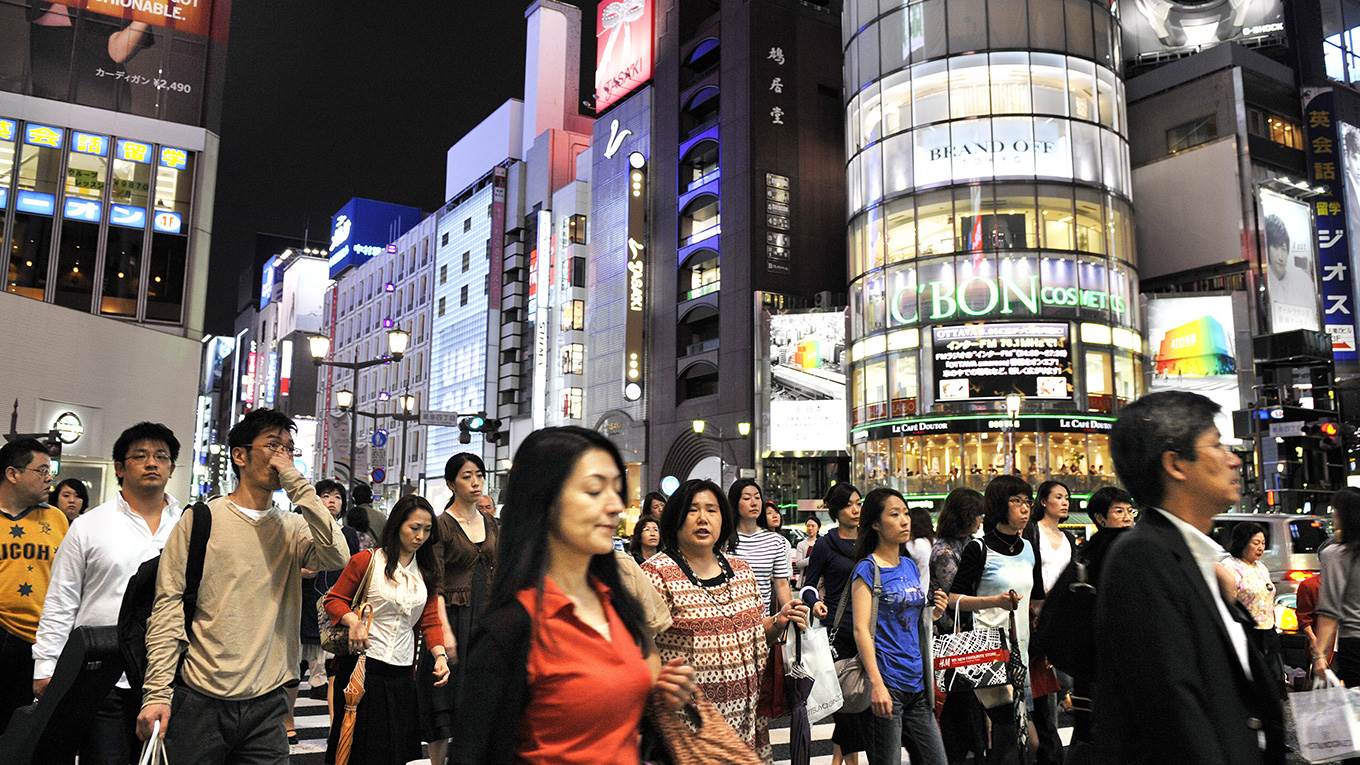 The End of Asia's Strategic Miracle?
Asia's contemporary "economic miracle" rests on the fact that relative peace and order have been maintained in the region since the end of the Vietnam War. But the factors underpinning that stability have started to give way, which poses a serious threat to not just Asia, but the entire world.
TOKYO – It is too soon to know whether and how the challenge posed by North Korea's nuclear and missile programs will be resolved. But it is not too early to consider what that challenge could mean for a part of the world that has in many ways defied history.
The moniker "Asian Miracle" goes some way toward conveying just how extraordinary the last half-century of economic growth in many Asian countries has been. The first economy to take off was Japan, which, despite a slowdown in recent decades and a relatively small population, remains the world's third-largest economy.
China's ascent began a bit later, but is no less impressive: the country achieved over three decades of double-digit average GDP growth, making it the world's second-largest economy today. India, soon to be the world's most populous country, has lately been experiencing an impressive 7-8% annual rate of GDP growth. And the ten members of the Association of Southeast Asian Nations averaged some 5% growth in recent years.
But contemporary Asia's economic miracle rests on a less-discussed strategic miracle: the maintenance of peace and order. Since the end of the Vietnam War in the mid-1970s, Asia has stood out for its lack of major conflicts within or across borders – an achievement that distinguishes it from Africa, Europe, the Middle East, and even Latin America.
This stability is all the more extraordinary because Asia is home to a large number of unresolved disputes. When World War II ended in 1945, Japan and Russia did not sign a peace treaty, owing largely to their competing claims over the Southern Kuril Islands, known in Japan as the Northern Territories. Eight years later, the Korean War also ended without a formal peace treaty, leaving behind a divided and heavily armed peninsula.
Today, competing territorial claims – mostly involving China – continue to stoke tension across Asia. Japan is embroiled in a dispute with China over the Senkaku (Diaoyu) Islands in the East China Sea. More than half a dozen other Asian countries disagree vehemently with China's territorial claims in the South China Sea. And India is at loggerheads with China over their long-shared Himalayan border.
Despite all of these tensions, Asia has remained largely at peace, partly because no country has wanted to jeopardize economic growth by initiating a conflict. This perspective is most clearly associated with Deng Xiaoping. In leading China's process of economic "reform and opening-up" from the late 1970s to the early 1990s, Deng explicitly emphasized the importance of a stable external environment to facilitate internal economic development. The reliance on regional trade ties to support growth and employment has provided yet another incentive to sustain peace.
But economics was probably not the only factor at play. Because most Asian countries are host to relatively homogenous societies with strong national identities, the chance of civil conflicts erupting and spilling over national borders is relatively low. Last but certainly not least, America's strong military presence in Asia – which underpins its robust regional alliance system – has reduced the need for Asian countries to develop large military programs of their own, and has reinforced a status quo that discourages armed adventurism.
These factors have contributed to peace and stability in Asia, but they cannot be taken for granted. Indeed, they are now coming under increasing pressure – putting the strategic miracle that has facilitated Asia's economic miracle in jeopardy.
What changed? For one thing, China's economic rise has allowed it to expand its military capabilities. As China adopts an increasingly assertive foreign policy – exemplified by its border dispute with India and territorial claims in the South China Sea – other countries are increasingly motivated to boost their own military spending. As that happens, it becomes more likely that a disagreement or incident will escalate into a conflict.
Meanwhile, the US – the only power with the capability to offset China – seems to be retreating from its traditional role in Asia. Already, US President Donald Trump's administration has withdrawn his country from the Trans-Pacific Partnership, and confronted US allies on their defense spending and persistent trade imbalances. More generally, the growing unpredictability of US foreign policy could weaken deterrence and prompt allies to take their security into their own hands.
The most immediate cause of potential instability is North Korea, which now poses not just a conventional military threat to South Korea, but also a nuclear threat to all of Asia, as well as to the US. This could invite a devastating preemptive strike from the US. But, if the US refrains from military action, the results could also be catastrophic, if the North actually does strike. Even just the threat of such a strike could be destabilizing, if it drives concerned US allies such as South Korea and Japan to increase their military spending and reconsider their non-nuclear postures.
Should any of these scenarios come to pass, the consequences would be far-reaching. Beyond the human costs, they would threaten the economic prosperity of not only Asia, but the entire world. A conflict between the US and China, in particular, could poison the single most important bilateral relationship of the twenty-first century.
The good news is that none of this is inevitable. There is still time for governments to embrace restraint, explore diplomacy, and reconsider policies that threaten to undermine stability. Unfortunately, we are living in a time of rising nationalism and at times irresponsible leadership. Add to that inadequate regional political-military arrangements, and it is not at all certain that wisdom will triumph over recklessness, or that Asia's unique decades-long peace will endure.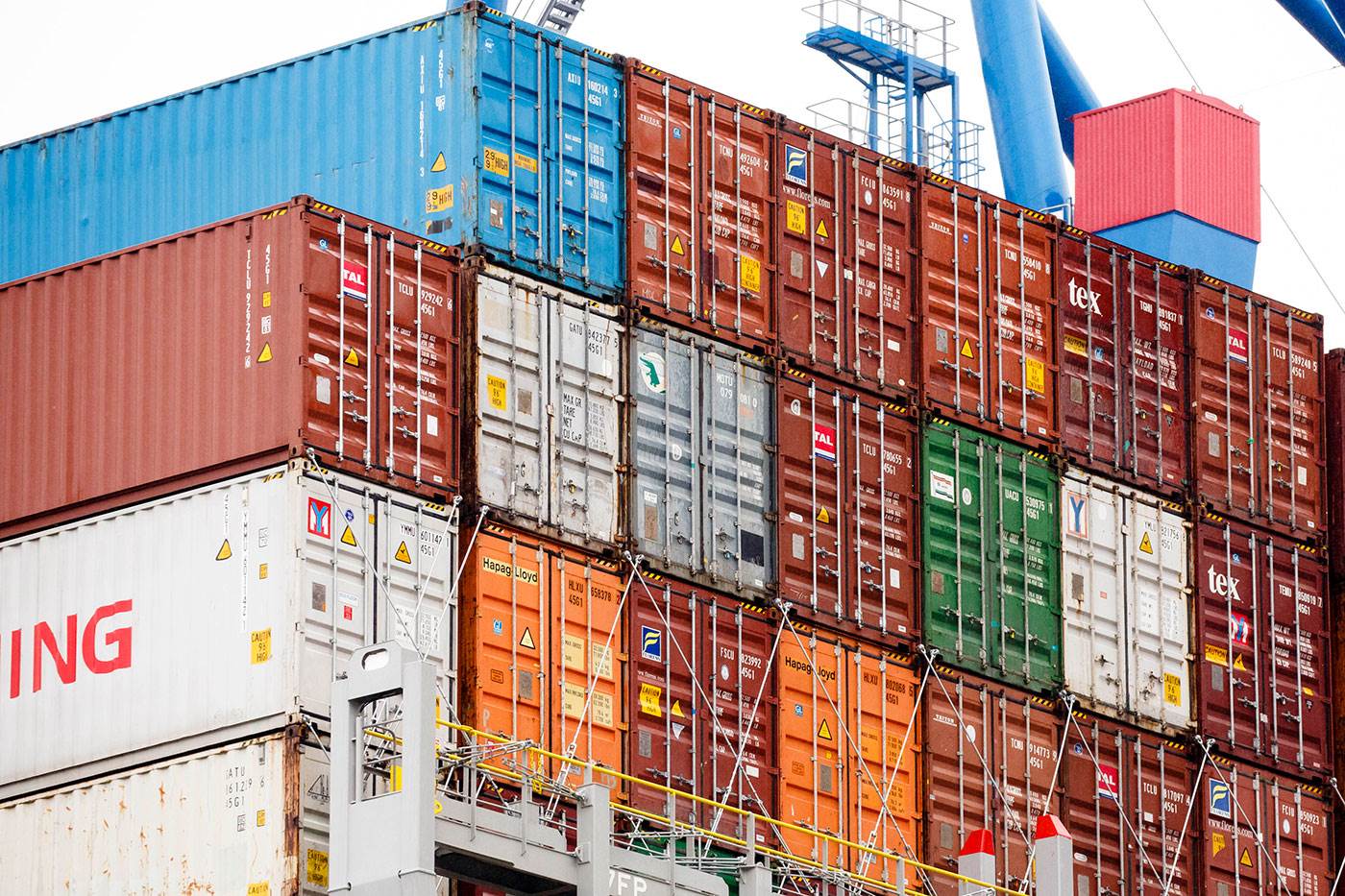 The TPP's Second Act
India and Japan are demonstrating that Asia's major powers can frustrate Chinese ambitions without the US. To see this dynamic at work, look no further than Japanese Prime Minister Shinzo Abe's recent declaration that Japan will continue to push ahead with the Trans-Pacific Partnership.
CLAREMONT – When US President Donald Trump withdrew the United States from the Trans-Pacific Partnership (TPP) this past January, many observers saw that decision as a boon for China. If so, it may not last.
The conventional wisdom is based on simple economic and geopolitical logic. China has become every other Asian country's largest trading partner, inexorably gaining strategic leverage as a result. As China's neighbors grow increasingly dependent on the Chinese market, the logic suggests, America's influence in the region will gradually decline.
Former US President Barack Obama's administration understood the far-reaching geopolitical consequences of China's economic dominance in East Asia. Obama and his advisers had hoped that, by creating a new US-centered trading bloc, the TPP would counter China's clout and preserve American military and economic primacy in the world's most dynamic region.
But while the consensus view that Trump has effectively ceded East Asia to China is not necessarily wrong, it overlooks a fundamental geopolitical fact: American preeminence has created a powerful incentive for free riding in East Asia. As the region's countries have grown accustomed to the US-furnished security umbrella and free-trade system, they have not invested in their own national and economic security. When they can no longer count on US-supplied public goods to maintain peace and deliver prosperity, they will face some tough choices.
One group of countries will undoubtedly jump on the Chinese bandwagon, hoping that closer ties with Asia's future hegemon will give them what the US provides now. This bloc includes countries ruled by autocratic regimes that have no ideological or territorial disputes with China, such as Thailand, Malaysia, Cambodia, and Laos.
Other countries have already adopted a hedging strategy, whereby they maintain close security relations with the US while taking advantage of China's enormous market. Australia, South Korea, and Singapore may fall into this category.
But a third group of countries appears to have opted for a self-help strategy. As American protection and oversight of free trade have become increasingly uncertain, they have taken proactive measures to counter Chinese power on their own, not least by banding together. The countries leading this charge are India and Japan – two great powers that cannot imagine living in a China-dominated Asia. They are joined by countries such as Vietnam and Indonesia, which have also resisted falling into China's orbit.
India and Japan are demonstrating that, through diplomacy and trade, Asia's major powers can frustrate Chinese ambitions on their own. To see this dynamic at work, we need look no further than Japanese Prime Minister Shinzo Abe's recent declaration that Japan will continue to push ahead with the TPP. To be sure, without US participation, the remaining 11 Pacific-rim countries will have much less economic heft than they would have had under the original deal. But in 2016, these countries' combined GDP still exceeded $10 trillion, which is only slightly less than China's GDP of $11 trillion.
The TPP has not yet been ratified by all of its 11 remaining signatories. But if these countries can come together and push the agreement through, one can imagine that other Asian powers such as South Korea and Indonesia will be tempted to join. These new additions, and the formation of a new regional trading bloc, could partly fill the void left by America's withdrawal.
Of course, a self-help strategy to counterbalance China is not guaranteed to succeed. Leadership and substantial sacrifice will also be critical. In the immediate aftermath of World War II, the US opened its markets and deployed its immense financial resources to reconstruct Japan and Western Europe's devastated economies. The Marshall Plan and other similar measures were part of America's Cold War strategy against the Soviet Union. And, in retrospect, we now know that these enlightened economic policies played just as crucial a role as military superiority in winning that conflict.
Fortunately, Asia today is not in the grip of a cold war. But leading powers such as Japan and India must show that they are ready and willing to bear the costs of maintaining the region's balance of power, and to prevent the emergence of a Sino-centric Asia.
Abe has declared his resolve. Now he must back up his words with action. To persuade wavering Asian countries to band together, rather than submit to China, Japan will have to adopt policies that demonstrate its willingness to absorb the high costs of keeping itself and its partners outside of China's orbit. If Abe's Japan delivers on its pledge, even a smaller TPP could give China a run for its money in Asia.