The International Economic Consequences of Mr. Trump
What has fundamentally changed with the Trump administration is not that it behaves more selfishly than its predecessors, but that it seems unconvinced that the global system serves US strategic interests. For the rest of the world, the key question is whether the global system is resilient enough to survive its creator's withdrawal.
PARIS – This year's World Economic Forum in Davos proved to be yet another opportunity for US President Donald Trump's administration to display its customary verbal incontinence and send shockwaves through the global economy. This time, there were two sources.
The first shock came from US Treasury Secretary Steven Mnuchin, who broke with more than two decades of strict discipline by suggesting that a weaker dollar would be in America's interest. The second came from Commerce Secretary Wilbur Ross, who seemed to rejoice at the prospect of waging and winning a trade war.
For once, it was Trump himself who restored calm by denying that the US was pursuing a beggar-thy-neighbor strategy. But he did so only after his cabinet secretaries' statements had attracted sharp responses from international partners.
If Trump's first year in power provides an indication of what is to come, there is little reason to look forward to more stable US economic leadership. A year after his inauguration, Davos provided a powerful reminder that he is far from being normalized.
To be fair, the Trump administration is certainly not the first to put "America first." Owing to its inward-looking political system and the persistence of strong isolationist undercurrents, the US has been consistently more reluctant than European countries to enter into or to abide by international commitments. The 1948 rejection of the Havana Charter (an early attempt to create a global trade organization), congressional hostility to the Bretton Woods institutions, or the refusal by President George W. Bush to ratify the Kyoto Protocol on climate change are just a few examples.
Likewise, taking ruthless measures to defend US interests did not start with Trump. President Richard Nixon's unilateral decision in 1971 to abandon the gold standard was a major blow to the international monetary system. The US Federal Reserve's monetarist experiment in the late 1970s precipitated the Latin American debt crisis. Arm-twisting with Japan in the 1980s circumvented established trade rules. And in the aftermath of the 2008 global financial crisis, the Fed implemented quantitative easing despite protests that it was allowing the US to export deflation.
Yet there is something different this time. From the moment it inherited global leadership from the United Kingdom – symbolically with the signing of the Atlantic Charter in the summer of 1941 – until Trump was elected 75 years later, few could doubt that the US was the ultimate owner of the international economic regime. Depending on timing and political conditions, it could fudge the rules or help enforce them; it could behave more selfishly or more generously; and it could pursue narrow, short-term interests or broad, long-term goals. But whatever the US did, it remained the dominant shareholder of the global system. And the rest of the world knew that perfectly well.
There were strong geopolitical reasons for this stance. Until the Cold War's end, the system of rules and organizations that formed the institutional infrastructure of international trade, investment, and finance was considered by the US establishment to be vital to the prosperity of the "free world" and the containment of Soviet influence. After the Soviet Union collapsed, the system served as a strategic means for integrating former communist countries into the international capitalist economy.
Eventually, in the early 2000s, the global economic system came to be regarded as providing the best platform to accommodate China's rise. China was invited to join the club, with the implicit promise that after it had learned to play by the rules, it could contribute to amending them. It would have a chance to participate in steering the international system, and gradually gain in power and influence. China's accession to the World Trade Organization in 2001 was an important milestone here.
What has fundamentally changed with the Trump administration is not that it behaves more selfishly than its predecessors. It is that it seems unconvinced that buttressing the global system serves US strategic interests. Critically, it seems unconvinced that integrating China into this system and offering it a place at the top table is the best way to accommodate its rising economic might.
For the rest of the world, the key question now is whether the global system is resilient enough to outlive its creator's withdrawal.
Superficially, the international economic consequences of Trump seem remarkably benign. Concerns over currency wars have waned. The global economy has not descended into a protectionist spiral. Even the US withdrawal from the fragile Paris climate agreement has not resulted in its collapse. On the contrary, all other leaders – starting with China's President Xi Jinping – have confirmed their commitment to it, and 174 countries have formally ratified it. Concerns in the security field look more serious, owing to disputes over the Iran nuclear agreement and uncertainty over the handling of North Korean missile launches.
But the view that the economy, at least, is on firm ground is dangerously misguided, as it assumes that global economic rules and institutions have created the equivalent of an economic and financial constitution. Indeed, the system remains too incomplete to self-regulate, and its functioning requires constant guidance and frequent discretionary initiatives. This is why informal groupings like the G7 and the G20 remain essential: they provide the necessary political impetus. But they, too, depend crucially on US backing and leadership.
For example, it was not the rules of the system that offered a response to the 2008 crisis; it was a series of ad hoc initiatives – a standstill on trade protectionism, coordinated bank rescues, a global stimulus, and the provision of dollar liquidity through swap lines, to name only the main ones – that owed much to the US. Absent its leadership and the initiatives of key players like the UK and France, the crisis would have been much worse.
True, the other major players – Europe, China, India, and Japan – may eventually be able to exercise global leadership. But, for the time being, they lack the will, the capacity, and the cohesion this would require. So the world should be under no illusion. To keep the boat on course after the pilot has left the wheel is one thing; to steer it in a storm is another matter. Let's hope the next storm does not gather too soon.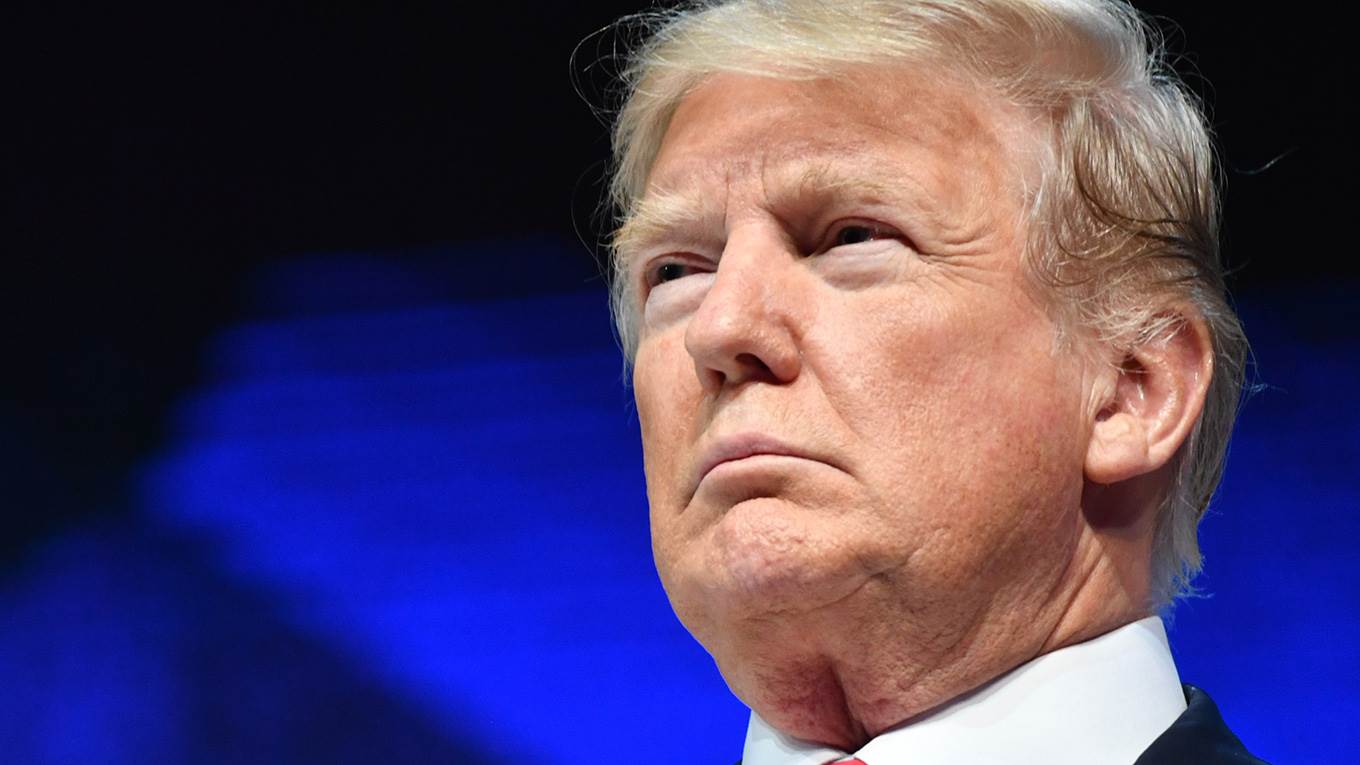 Davos Man Kowtows to Trump
By so easily betraying the values that have long underpinned the rules-based liberal world order – such as multilateralism, democracy, and the rule of law – the toadies in Davos have put the lie to the entire system. This is bad news for everyone, because, while that order certainly is in need of reform, it remains our best hope.
MADRID – It has been a confusing couple of years for "Davos man" – the members of the global hyper-elite who gather each year for the World Economic Forum's flagship conference to mull over the challenges the world faces. After decades of reveling in broad global acceptance of the rules-based liberal world order, the stewards – and, in many cases, key beneficiaries – of that order have been forced to defend it from high-profile assaults, most prominently by US President Donald Trump. Rather than fight, however, they seem to be giving in.
Last year, participants in Davos were shaken in anticipation of Trump's inauguration, which occurred on the final day of the meeting. With the United States about to come under the leadership of a president who loudly touted an "America First" outlook, they looked desperately for a new champion of globalization. As their gaze settled on Chinese President Xi Jinping, the first cracks emerged in their commitment to putting ideas and values above expediency.
This year – the year of Trump's Davos debut – the dam burst. Before the event even began, one could hear rationalizations of Trump's destructive past behavior, myopic approach to issues like trade, and populist impulses. Trump's is not an unhinged presidency, they said; it is a pragmatic one.
That sentiment grew stronger following Trump's speech at Davos, in which he insisted that "America first does not mean America alone." After a year in the wilderness, wondering what would become of benign globalism and neoliberal ideas, Davos man had found a new North Star: pragmatism. This is not good news.
To be sure, pragmatism is not, fundamentally, a bad thing. Indeed, Europeans like me are well acquainted with the dangers of inadequately pragmatic policymaking. But a system based exclusively on pragmatism – where ends justify means and values mean nothing – can be neither strong nor stable.
A purely pragmatic approach to international relations would be highly transactional, with countries pursuing one-off partnerships of convenience, in which the stronger party would have significant coercive power. This is no way to foster the kind of long-term stability that is needed to support peace and prosperity – objectives that everyone, not least the elites of Davos, have a strong interest in achieving.
As for Trump, it is not even clear that his approach is pragmatic to begin with. Of course, there are those who argue that his bluster on the international stage is the work of a businessman attempting to strengthen his negotiating position, so that he can bring recalcitrant and free-riding members of the international community in line. Trump is, they argue, simply forcing an adjustment toward sovereignty, after a prolonged period of international overreach. They tell us to judge him by his deeds, not his words.
So let's look at his deeds. For all of the gains made by the Dow Jones Industrial Average during the first year of his presidency (the continuation of an ascent that began under President Barack Obama), Trump's actions so far have been decidedly mixed.
Trump's rash outbursts have allowed North Korean dictator Kim Jong-un to present himself practically as a peacemaker by comparison – a development that may open the way for that highly dangerous regime to maintain its nuclear arsenal far into the future. Trump kowtowed to Israel's government by recognizing Jerusalem as the country's capital and pledging to move the US embassy there next year, without getting a single concession in return.
Trump's record on economic multilateralism is no better. When Trump withdrew from the Trans-Pacific Partnership (TPP), which he declared a "bad deal" for America, he claimed that he could strike better deals with each individual party. Instead, the other parties have moved forward without the US. Now, instead of having its position vis-à-vis China strengthened, the US is watching China move to fill the vacuum Trump has left behind in Asia.
Similarly, Trump hastily withdrew from the Paris climate agreement before taking the opportunity to shape its rules, including with regard to tariffs on solar panels, which could have served US interests. As a result, the US solar industry, which employs over 250,000 Americans, will suffer, while Trump continues futilely to try to revitalize a coal industry that employs fewer than 55,000 people. At best, this is politics; it is certainly not pragmatism.
Trump apologists would probably argue that we are looking at the wrong deeds. He did, for example, fulfill his promise to reduce the US corporate tax rate, a move that has added further fuel to the soaring US stock market.
But, even if we regard these developments as evidence of a certain pragmatism, the sudden embrace of Trumpism carries deeper risks. A stable system requires buy-in and belief. Even if the reality never looks like the ideal, the pursuit of that ideal serves as a powerful motivator, linking diverse actors through a shared goal – one that would serve everyone's interests.
By so easily betraying the values that have long underpinned the rules-based liberal world order – such as multilateralism, democracy, and the rule of law – the toadies in Davos have put the lie to the entire system. This is not a correction; it is destruction. And it will hurt all of us. After all, while the liberal world order surely is in need of reform, so that it can deliver more of what it has promised, it remains our best hope.
Some leaders recognize this. French President Emmanuel Macron, to name one notable example, dedicated his own Davos speech to calling for a "true global contract." But Macron cannot do it alone. All people who believe in building a better world through cooperation and collaboration must raise their voices, with those who benefit the most from a functioning world order leading the charge. I'm looking at you, Davos man.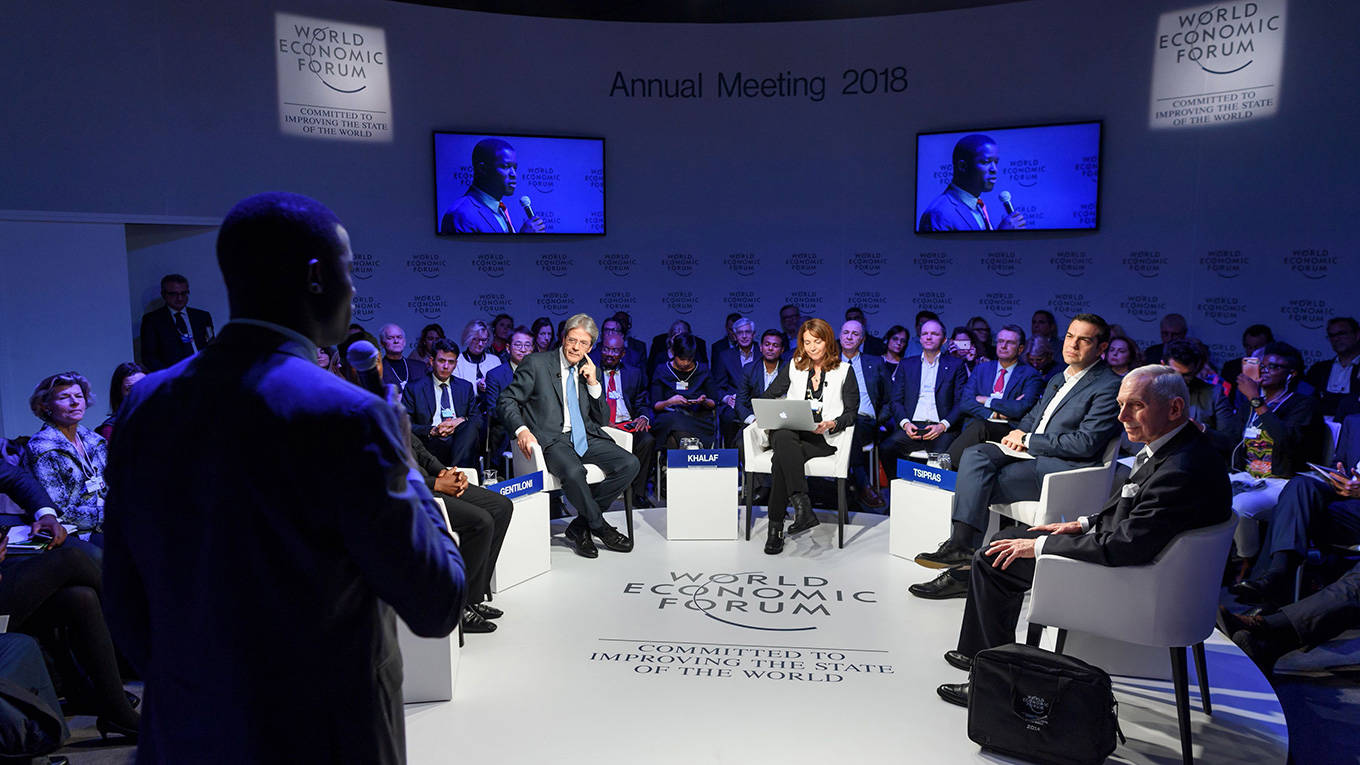 What I Learned at Davos
Davos man must change. But that cannot mean rejecting the core commitment to the view that human ingenuity, fostered by open societies and rewarded by markets, remains the sturdiest foundation for the advancement of humankind.
DAVOS – The World Economic Forum's annual flagship meeting in Davos has always been an easy target for caricature, even ridicule. Over the years, it has gained a somewhat deserved reputation for gathering a bunch of global elites in a posh Swiss resort for a week's worth of self-congratulatory speeches – a sort of affirmation that the elite's values and successes epitomize the triumph of democracy and capitalism.
That is not to say that dissent has not been tolerated; but, more often than not, it was mere quibbling at the margins, never a genuine reflection on what might be flawed or missing. Until the financial crisis of 2008, Davos never wavered in its cheerleading for democracy, markets, and globalization.
Today, Davos man (and it remains mostly men) isn't so supremely confident. The challenges he faces are on many fronts, and they aren't all called Trump.
For years, Davos was a reflection of the world that Francis Fukuyama proclaimed had reached the "end of history," a community of nation-states drawn ever closer by trade and liberal-democratic values. That might have been true about the history that was made in 1989 and immediately afterwards. Communism lost. But capitalism's (or democracy's) victory began to look less complete against the backdrop of ethnic and religious strife – and soon sectarian terrorism – that filled some of the vacuum left by the demise of the Soviet Union.
Davos was also about faith in rational economic behavior. That belief, too, seems quaint in the aftermath of the credit bubble that fueled the global financial crisis, which exposed economic models based on rational decision-making to stinging intellectual attack from the behavioral economists.
Finally, Davos was about a belief that globalization, abetted by information technology, would not be just an engine of growth, but also a leveler of cultural and historic divisions. Clearly, that, too, has not worked out the way Davos man had thought.
It should come as no surprise that as the Davos consensus has ebbed, a wave of populist nativism – often suffused with racism, religious or ethnic intolerance, misogyny, and gender bias – has rushed in. Davos man is not ready to succumb. Too much is at stake for surrender.
But one thing I didn't hear at Davos this year was an ability to articulate the globalist answer to nativism. It isn't enough to disparage the other's values. Negativity may win the battle, but it's unlikely to win the war, much less secure long-term peace and prosperity.
Davos man is beginning to learn a much-needed lesson in humility, requiring him to ask which of his beliefs are foundational, and which need revision. My sense is that the answer will reaffirm that democracy, a market economy, and globalization are the foundations of human progress. So, too, are acceptance of diversity, logic, and science.
Those always were Davos man's core tenets. But his successor – perhaps we should say Davos woman – understands that they are both necessary and insufficient.
Equality of opportunity – who knows, perhaps even a fairer distribution of income – is what the formerly smug, self-assured Davos man left out of the equation. If the nativists today stand for anything, it is that Davos 1.0 didn't work for them.
But it is important not to lose sight of what Davos should reaffirm. I heard the passion and determination of a young man, barely out of his teens, who spoke about his efforts to devise a simple technology that in several decades may rid the oceans of 90% of the plastic waste that now floats in masses half the size of continents.
I listened to a professor of materials science describe how teams of researchers are using nanotechnology to address myriad challenges. One team has developed degradable packaging to replace plastics. Another is advancing drug therapies tailored to the needs of individual patients. And yet another team is collaborating with biotechnology experts to find ways to regenerate human tissue, giving hope to those paralyzed by spinal cord injuries that they may one day walk again.
Those stories of creativity and the power of science belong to the best of Davos. The young man working to clean the world's oceans is the son of immigrants. The materials scientist is a woman. Both work freely across borders and disciplines. Their ingenuity is supported by the public and private sectors, and though their accomplishments may one day be handsomely rewarded, their motivations are more a mix of intellectual curiosity and altruism.
Davos man must change. But that cannot mean rejecting the core commitment to the view that human ingenuity, fostered by open societies and rewarded by markets, remains the sturdiest foundation for the advancement of humankind. Rather, it means ensuring inclusion, so that no one is denied the opportunity to participate in the betterment of their lives and their communities.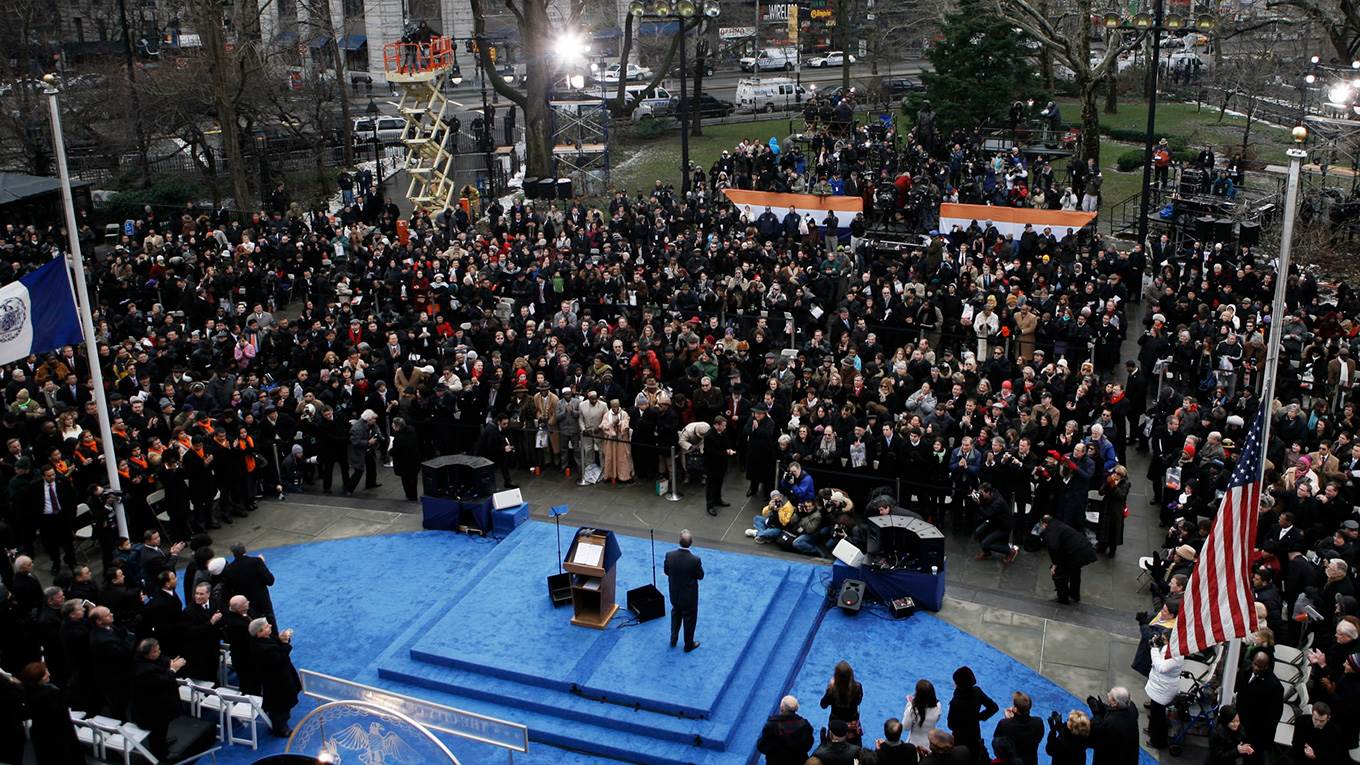 Restoring Trust in Leadership
Recent polling confirms what street protests and online activism in recent years have already been indicating: the public's trust in government and private institutions is dismally low. To change that, political, business, and civil-society leaders need to demonstrate honest, principled leadership that puts the public interest first.
DAVOS – As is often the case, informal conversations at the World Economic Forum's just-completed annual meeting in Davos, Switzerland, inevitably alluded to the Edelman Trust Barometer, an annual poll of public confidence in business, media, government, and nongovernmental organizations. After all, Davos participants are leaders in these fields, and the results of the most recent poll are chastening.
In 2017, 71% of respondents globally considered government officials not credible or only somewhat credible, and 63% of respondents had the same dismal view of CEOs. This should not come as a surprise. Across dozens of countries, people have been airing their grievances against the status quo through social media, protests, consumer choice, and the ballot box.
Societies and economies pay a high price when citizens do not have faith in public- and private-sector leaders. Distrust leads to political polarization, widespread anxiety about the future, and uncertainty in domestic affairs and international relations. And these symptoms then reinforce the loss of trust, creating a vicious circle.
Clearly, citizens should be able to expect more from their leaders. To that end, as the deans of the Harvard Kennedy School and the Harvard Business School, respectively, we strive to impart the values of effective leadership to our students. We teach them that leadership is not about opportunism or winning at any cost. It is about advancing the common good and making a difference in the world.
The most effective business leaders care about more than quarterly profits or beating the competition, just as the most effective government leaders care about more than winning the next election or grabbing headlines. In any domain, an effective leader looks out for everyone he or she serves, and adheres to a set of core values.
If people in positions of power aspire to this vision of principled leadership – at work and in their own lives – trust in businesses, governments, and civic institutions can be restored around the world. But they will also need to consider the root causes of the problem.
First and foremost, people simply do not trust their leaders always to speak honestly. To change that, the effective leader must show that he or she values truth and evidence above all else. By valuing truth, one forces oneself to make decisions based on sound reasons rather than self-interest. When tempted by self-interest, aspiring leaders should emulate figures known for their honesty and truth-telling, such as Warren Buffett or Winston Churchill.
Beyond honesty, effective leadership also requires respect for individuals, regardless of their demographic background or past experiences. People understandably become disillusioned when their government or the business community doesn't seem to value them, especially when such treatments stems from their gender, race, religion, sexual identity, or national origin. To prevent that from happening, public- and private-sector leaders should focus on building diverse and inclusive organizations, as Tim Cook has done since becoming the CEO of Apple.
Moreover, respecting people means listening to their viewpoints and not talking past them, even when you disagree. Thus, an effective leader is one who promotes free speech, engages in civil discourse, and remains open to compromise. Even when a decision doesn't go someone's way, that person will want – and deserves – to be heard.
The challenge for leaders, then, is to find ways to work with people who hold different opinions without abandoning their own core principles. One model for this style of leadership is Robert Zimmer, the president of the University of Chicago, who advocates for free and open speech even when the ideas being espoused are unpopular or distasteful. As Zimmer wrote in the University of Chicago Magazine in 2016, "Universities cannot be viewed as a sanctuary for comfort but rather as a crucible for confronting ideas."
Lastly, effective leadership means delivering excellent and responsive service to one's customers or constituents, as Michael Bloomberg did as the mayor of New York. When people do not feel that their leaders are working in their interest or addressing genuine needs, they lose confidence. To restore it, government officials must build and defend robust civic institutions and political processes that serve the public interest; and businesses must ensure that they are working effectively for all of their stakeholders.
Accordingly, public- and private-sector leaders should look for ways to help those who feel frustrated and left behind economically or socially. One good model is Year Up, a fast-growing nonprofit organization founded by Harvard Business School graduate Gerald Chertavian in 2000. Year Up helps disadvantaged urban youth acquire the skills they will need for higher education and professional careers. Another good model is Girls Who Code, which Harvard Kennedy School graduate Reshma Saujani founded in 2012 to address the tech sector's gender gap.
The success of these programs shows that when leaders focus on creating opportunities for people who have not been treated fairly, they can build more cohesive societies and equip more people to contribute productively to the economy. Looking ahead, governments, businesses, and civil-society organizations must put values-driven leadership at the heart of their missions.