When Leaders Are True to Their Lies
All governments lie, and some even believe their own lies; but things get dangerous when a government acts in order to be true to its lies. This is the trap into which the Venezuelan government has fallen, and it seems to be the logic behind the incoming Trump administration's apparent determination to withdraw from NAFTA.
HANOI – What does the Venezuelan domestic payments crisis have in common with the death of the North American Free Trade Agreement, announced by Wilbur Ross, US President-elect Donald Trump's pick to be the next US Secretary of Commerce? These two seemingly disparate events are linked by the odd relationship with the truth that both Trump and the Chavista regime seem to share.
All governments lie. A few believe their own lies. But things get dangerous when they act in order to be true to their lies. That is the trap into which Venezuelan President Nicolás Maduro's government has fallen, and it seems to be the logic behind the decision articulated by Ross to withdraw from NAFTA.
Many observers have noted similarities between Trump and Maduro's predecessor, the late Hugo Chávez, even though they represent opposite ends of the political spectrum. But our brains are designed to identify patterns. Toddlers learn the concept of a cat by being shown just a handful of exemplars. Even adults classify things based on concepts that we cannot really define. In 1964, US Supreme Court Justice Potter Stewart stated his now famous criterion of obscenity: "I know it when I see it."
That certainly seems true of the connection between Chávez (who died in 2013) and Trump. Chávez, and then Maduro, adopted policies that put Venezuela in a very weak position: lavish spending, expropriation, price and foreign-exchange controls, and reckless borrowing abroad. Global capital markets lost confidence in Venezuela in 2013, and the price of oil plummeted in 2014, making these policies unsustainable and sending the economy into a tailspin.
Confronting a declining economy, Maduro decided to blame it all on an economic war waged by the United States and its local cronies. The crucial point is that this imaginary war ended up being the rationale for government decisions. Every symptom of the crisis was transformed into the consequence of an action taken by the enemy. Shortages were the result of hoarding by speculators. Inflation was caused by price gouging by unscrupulous businessmen. Currency depreciation was driven by a website that reported on the exchange rate. People have been prosecuted and imprisoned on the basis of these allegations.
In managing the crisis, Maduro failed to authorize the issuance of higher-denomination banknotes, which would constitute an acknowledgement of the high inflation that the country has suffered. The highest-denomination banknote, the 100-bolivar bill, which was worth $46.5 when it was introduced in 2008, fell to just $0.03, requiring mountains of bills to make small payments.
The value of the stock of bills and coins held outside banks has fallen from about $150 per capita in 2012 to less than $6 at the beginning of this month. And the shortage of bills – caused in part by the difficulty of supplying so much low-value currency – upset Venezuelans to the point that the government finally took action.
According to Maduro, the problem was straightforward: bills were being siphoned out of the country by mafias financed by the CIA. To destroy the mafias, Maduro canceled these bills as legal tender and gave their holders only 72 hours to exchange them at banks. To prevent the mafias from returning the money from abroad in this period, the borders with Colombia and Brazil were closed.
The chaos that ensued is hard to describe. Just as Venezuelans were getting ready for Christmas, they found out that they had no money to pay for anything. Nobody would accept their 100-bolivar notes, and banks had no bills to exchange for those being returned by the public. People without bank accounts, mainly the poor, lost what little they had. The payment system went into a tailspin, and the country fell into chaos.
Now consider NAFTA. Trump convinced many voters that NAFTA was the worst trade deal the US ever signed. It was a deal negotiated by "really stupid people," he declared. Millions of jobs left the US for Mexico, causing Americans to suffer. The lack of good manufacturing jobs was clearly a major complaint during the election; but let's check the facts before blaming Mexico and NAFTA.
In 1993, the last year before NAFTA came into effect, Mexican manufacturing value added was equivalent to just 7.7% of US manufacturing. By 2014, it had grown to about 10% of the US level, a gain representing about $50 billion. With average US productivity per worker at about $150,000, if Mexico's manufacturing gain is attributed entirely to NAFTA, this represents about 333,000 US jobs, or less than one out of every 400 jobs in the US.
In the same period, value added in US manufacturing increased by $972 billion, more than 19 times as much as Mexico's gain. Compared to US manufacturing value added of $2.1 trillion, Mexico's $50 billion is a paltry sum. And the US may have derived other benefits from the deal, such as more jobs, thanks to more exports to Mexico and more competitive Mexican inputs.
In the same 1993-2014 period, industrial employment as a share of total employment fell by 8% in the US, 8.5% in Japan, and 9.8% in Germany, but it barely moved in Mexico. Clearly, the industrial jobs that are missing in the US have also gone missing in Japan and Germany, and those jobs are not in Mexico.
Trump may have convinced Rust Belt voters that "their" jobs are in Mexico. But if he actually believes it, a lot of damage will be done before people discover the truth. As a consequence of all the talk about withdrawing from NAFTA, the Mexican peso has lost about 14% of its value since the election results were announced. That depreciation is larger than the likely tariffs the US would impose on Mexican goods if it left NAFTA.
Lying to get ahead is a human foible. But it becomes something much worse if, like Chávez, Maduro, and Trump, you remain true to your word.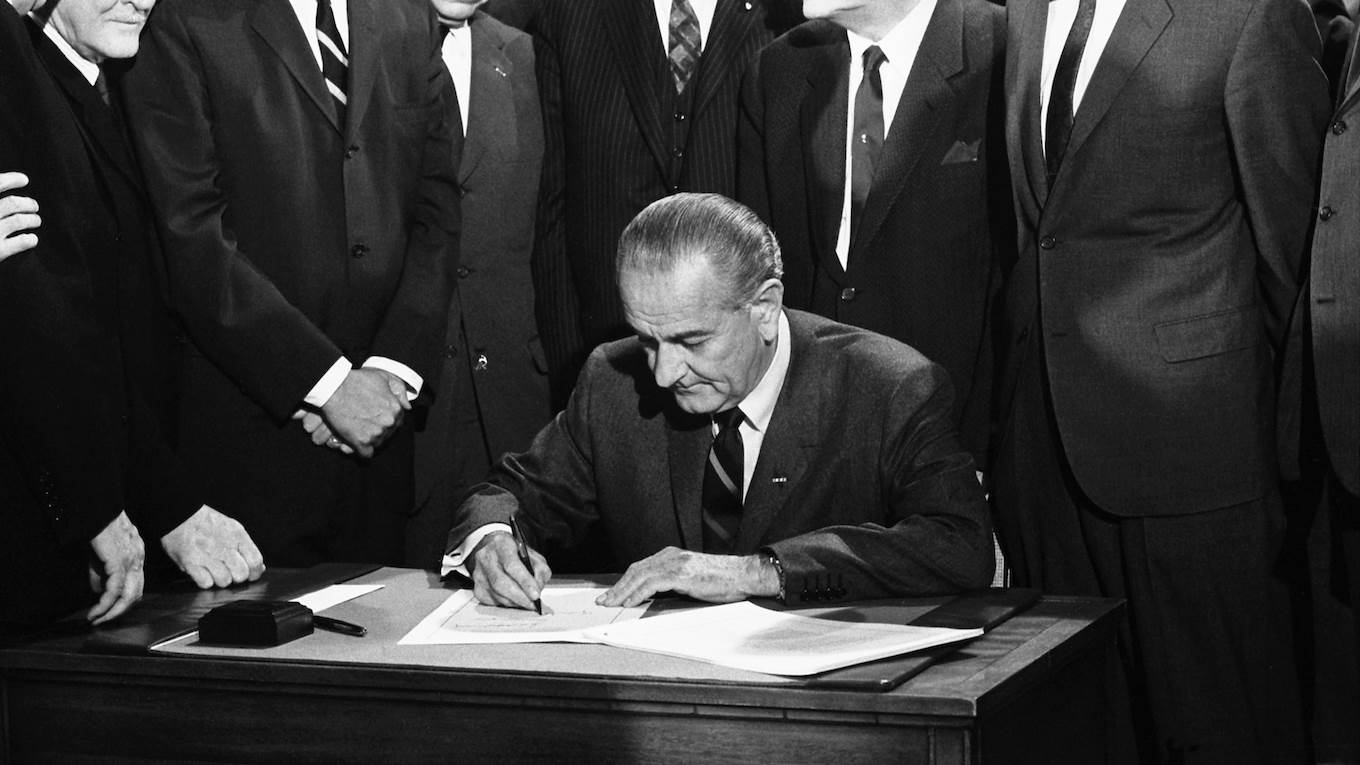 Lying and Leadership
The fact that leaders' ends may sometimes justify violating norms about honesty does not mean that all lies are equal, or that we must suspend our moral judgment in such cases. So how can we judge whether political deception is justified?
CAMBRIDGE – This election season has been marked by frequent charges of dishonesty. During Britain's "Brexit" debate, each side charged the other with distorting the truth, though the speed with which the "Leave" camp has been disowning its campaign promises, and the "Remain" camp's claims have come true, suggests which was telling it like it is. In the United States' presidential election campaign, Donald Trump, the presumptive Republican nominee, seldom referred to his closest competitor in the primaries without calling him "Lying Ted Cruz."
Similarly, Trump rarely misses an opportunity to refer to Hillary Clinton, the presumptive Democratic nominee, without attaching the prefix "Crooked." When she recently delivered a careful speech on foreign policy, Trump responded by calling her a "world-class liar." But, according to PolitiFact, a Pulitzer prize-winning organization that checks the veracity of political statements, 60% of the claims by Trump that it investigated since he began his campaign have been deemed false or "Pants on Fire" false, versus 12% for Clinton.
Some cynics shrug off such exchanges between candidates as typical behavior by politicians. But that is too facile, because it ignores serious questions concerning how honest we want our political leaders and our political discourse to be.
In fact, we may not want our political leaders to tell the literal truth all the time. In wartime or during a counterterrorism operation, deception may be a necessary condition of victory or success – which clearly is in our interest.
Other cases are less dramatic but no less important. Sometimes, leaders have objectives that differ from those of a large part of their followers; rather than revealing the differences, they deceive their followers. When such actions are self-serving, as in cases of corruption or narcissistic ego gratification, moral censure is easy and appropriate. In contrast, other leaders with different objectives from their followers invest heavily in educating those who would oppose them to a different point of view.
In some instances, leaders find it impossible to educate their followers adequately in time, or their followers are too deeply divided to reach a consensus that will sustain collective action. In such circumstances, some leaders may take a paternalist view and decide to deceive their followers for what they see as their larger or later good.
For example, as Senate Majority Leader, Lyndon B. Johnson deceived his southern supporters in order to pass the 1957 civil rights act. Charles de Gaulle did not reveal his strategy for Algerian independence when he came to power in 1958, because he knew that doing so would doom it to failure. John F. Kennedy misled the public about the withdrawal of US nuclear warheads from Turkey in the deal that peacefully ended the Cuban Missile Crisis in 1962.
Moreover, Franklin D. Roosevelt lied to the American public about a German attack on a US destroyer, in an effort to overcome isolationist resistance to helping Britain before World War II. And Winston Churchill once said that the truth may be "so precious that she should always be attended by a bodyguard of lies."
The fact that leaders' ends may sometimes justify violating norms about honesty does not mean that all lies are equal, or that we must suspend our moral judgment in such cases. Machiavellian deception is often part of a strategy, for example, in bargaining or even in bringing a group to accept new goals. But intentions matter. Deception that is purely self-serving turns from a strategy that may benefit others into selfish manipulation.
Even if one admits that deception may sometimes be necessary, one can still ask about the importance of the goal, the availability of alternative means to achieve it, whether the deception is likely to spread through precedent or example, the damage done to various victims, and the deceivers' accountability (whether their behavior can be discovered and explained later). In his book, When Presidents Lie, the historian Eric Alterman concludes that presidential lies "inevitably turn into monsters that strangle their creators."
And presidents may set bad precedents. When Roosevelt lied about the German attack on the destroyer Greer in 1941, he set a low bar for Johnson's highly embellished description of a North Vietnamese attack on US naval vessels, which led to the Gulf of Tonkin Resolution of 1964.
It is all too easy for leaders to convince themselves that they are telling a noble lie for the good of their followers, when in fact they are merely lying for political or personal convenience. That makes it all the more important in a democracy that we carefully examine the nature of the tradeoffs between ends and means that leaders make. There may indeed be situations where we would approve a political leader telling us a lie, but such cases should remain rare and subject to careful scrutiny. Otherwise, we debase the currency of our democracy and lower the quality of our political discourse.
This is why it is a mistake for cynics to shrug off Trump's rhetoric as simply one of the things politicians do. If PolitiFact and other similar organizations are correct, politicians are not all the same when it comes to lying. Trump has made many more false statements than any of his opponents, and few (if any) could pass the test of not being self-serving. An independent and vigorous press that checks the truth is crucial to preserving the integrity of democracy; but so is an electorate that resists cynicism and the debasement of political discourse.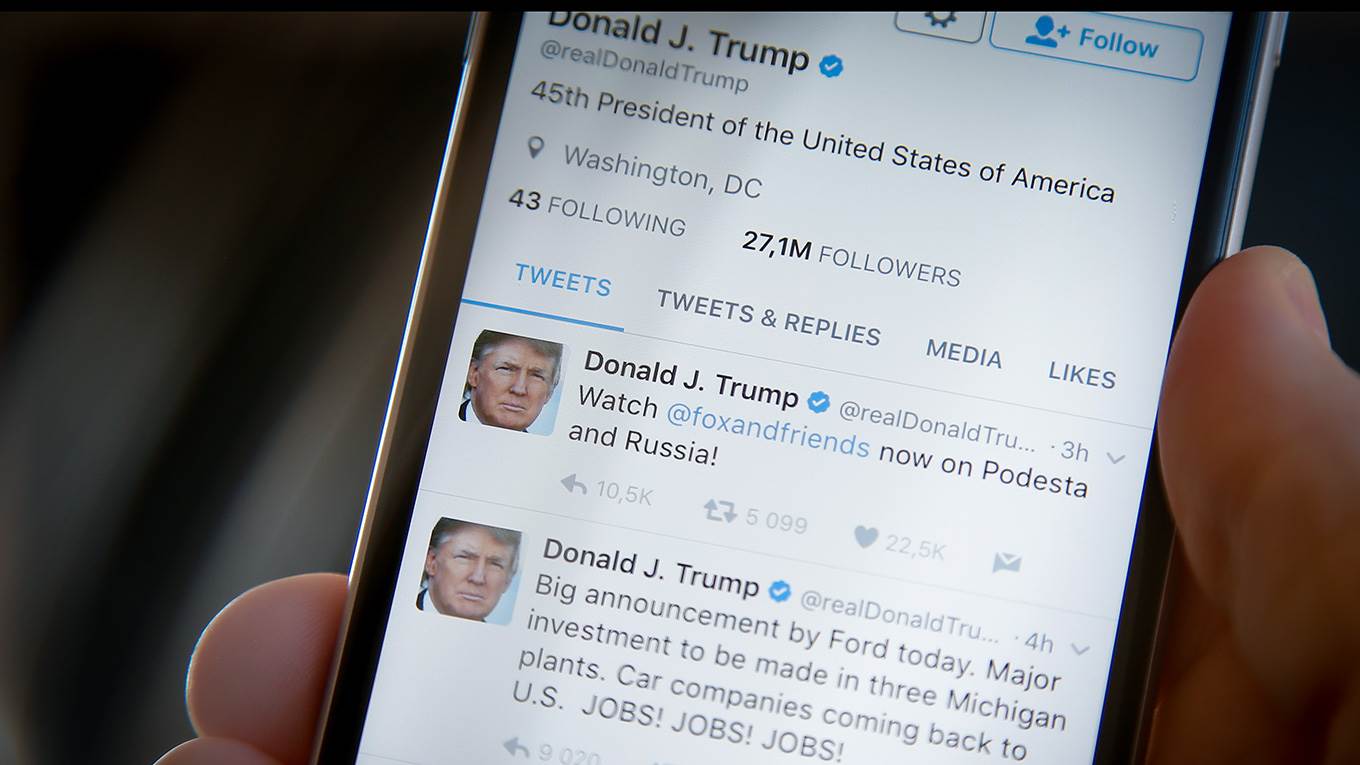 The Protocols of Donald J. Trump
There has always been a thriving market for fake information, forgeries, hoaxes, and conspiracy theories. The difference today is that purveyors of lies, like US President Donald Trump, no longer have to be able to hoodwink more or less reputable news outlets.
LONDON – It is an odd quirk in the history of logic that the blameless Cretans should have given their name to the famous "liar paradox." The Cretan Epimenides is supposed to have said: "All Cretans are liars." If Epimenides was lying, he was telling the truth – and thus was lying.
Something similar can be said of US President Donald Trump: Even when he's telling the truth, many assume he is lying – and thus being true to himself. His trolling is notorious. For years, he claimed, with no evidence other than unnamed sources that he called "extremely credible," that Barack Obama's birth certificate was fraudulent. During the Republican primary, he linked his opponent Senator Ted Cruz's father to John F. Kennedy's assassination. He has promoted the quack idea that vaccines cause autism, and has masterfully deployed the suggestio falsi – for example, his insinuation that climate change is a Chinese hoax designed to cripple the American economy.
There has always been a thriving market for fake information, forgeries, hoaxes, and conspiracy theories. "History is a distillation of rumor," wrote Thomas Carlyle in the nineteenth century. Sellers of fakery manufacture information for money or for political profit; there are always eager buyers among the credulous, prurient, or vindictive. And gossip is always entertaining.
Modern history provides us with some famous examples. The Zinoviev letter, a forgery implicating Britain's Labour Party in Kremlin-led Communist sedition, was published by the Daily Mail four days before the United Kingdom's general election in 1924, dashing Labour's chances.
Perhaps the most famous such forgery was The Protocols of the Elders of Zion. Possibly manufactured for money, The Protocols purported to be evidence of a Jewish plan for world domination. Its key passage reads: "[…] we shall so wear down the Goyim that they will be compelled to offer us an international power that by its position will enable us without any violence gradually to absorb all the State forces of the world and to form a Super-Government." Circulated by the Czarist secret police in the early 1900s to justify the regime's anti-Jewish pogroms, it became the foundation of the anti-Semitic literature of the first half of the twentieth century, with horrendous consequences.
So what is new? The attention being paid to fake information today arises from the hugely expanded speed with which digitally manufactured information travels around the world. In the past, one had to be able to hoodwink more or less reputable news outlets to plant fake stories. Now misinformation can go viral through social media, like a modern Black Death.
The important question is how this will affect democracy. Will the unprecedented ease of access to information liberate people from thought control, or will it strengthen it to such an extent that democracy simply drowns in a sea of manipulation?
Optimists and pessimists both have good arguments. "Knowledge is power," say the optimists. It seems to follow that the more information made available, the more knowledgeable voters will be, and therefore the more able to hold leaders to account.
But information, the pessimists point out, is not knowledge. Information has to be structured to become knowledge. Institutions like schools, universities, newspapers, and political parties have been our traditional structuring devices. But digital technology is institutionally naked. It provides no structuring mechanism, and therefore no control on the spread of knowledge-free opinion.
Social media have undoubtedly played a part in the rise of the populist politics that thrives in such an environment. Left-wing populists, like Jeremy Corbyn in the UK, Bernie Sanders in the US, and Jean-Luc Mélenchon in France, received a significant boost from social media's ability to bypass traditional news outlets. Right-wing populists, like Trump, Marine Le Pen in France, and Geert Wilders in the Netherlands, benefited in exactly the same way. Both sides accuse long-established media outlets of "faking" news.
Perhaps the market for news will eventually find its own equilibrium between truth and falsehood. A fraction of the population will always be willing buyers of fake news; but the majority will learn to distinguish between trustworthy and unreliable sources.
But if the spread of misinformation is thought of as a virus, there is no natural equilibrium to be had, short of catastrophe. So it has to be checked by inoculation.
Few trust politicians, who often have a vested interest in false information, to do the job. One answer is independent agencies along the lines of the consumer watchdog Which? There are a number of websites now devoted to fact checking and debunking putative news stories. One of the best known, Snopes.com, was launched in 1994 as a project to check the accuracy of urban legends. Facebook is now attempting to flag fake news stories by noting that they have been "disputed by third-party fact checkers."
Worthy though these attempts are, they suffer from an inherent weakness: they still place responsibility on readers to check whether a news story is true. But we are all liable to seek information that confirms our beliefs and ignore information that challenges them. Facts will not be checked by those whose beliefs depend on not checking them.
There are no easy answers. Obviously, education in critical thinking, and especially in social sciences such as economics, is necessary. But will that be sufficient to counter the massive increase in the ability to spread fake information?
Democracy depends both on the right to free speech and the right to know. We may have no alternative but to strike a new balance between the two.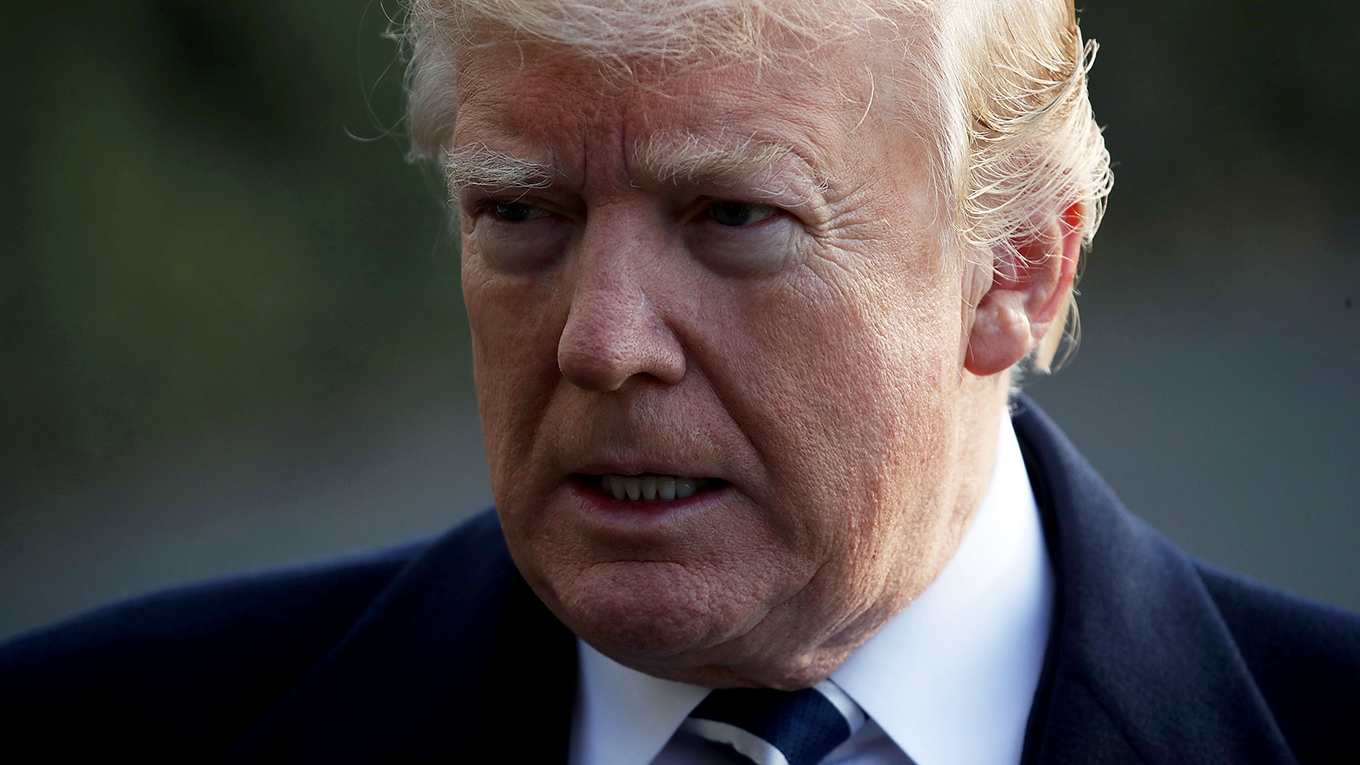 The Madness of King Donald
The risk of a US military confrontation with North Korea, coupled with President Donald Trump's increasingly peculiar behavior, has put official Washington on edge. To put it bluntly: the worry is that a mentally deranged president might lead the US into a nuclear war.
WASHINGTON, DC – Much of America's capital has entered a state of near-panic. In recent days, President Donald Trump has been acting more bizarrely than ever, and the question raised in the mind of politicians and civilians alike, though rarely spoken aloud, has been: What can be done with this man? Can the United States really afford to wait for Special Counsel Robert Mueller to wrap up his investigation (on the assumption that he'll find the president guilty of something)? That could still take quite a while.
The question of timing has become increasingly urgent, given the heightened danger that the US will deliberately or accidentally end up in a war with North Korea. That risk, coupled with Trump's increasingly peculiar behavior, has made Washington more tense than I've ever known it to be, and that includes the dark days of Watergate. To put it bluntly: the worry is that a mentally deranged president might lead the US into a nuclear war.
In just the past week, evidence of Trump's instability has piled up. During an Oval Office ceremony to honor Native-American heroes of World War II, he offended them by issuing a racist comment. He picked an unprecedented and unnecessary fight with the prime minister of the United Kingdom, supposedly America's closest ally, by retweeting a British neo-fascist group's anti-Muslim posts. In an effort to win a Democratic senator's vote for his pending tax-cut bill, he traveled to her state and told lies about her record (though the tax bill was so tilted to the richest 1% of Americans that no Democratic senator voted for it). And he continued to bait North Korean leader Kim Jong-un, who seems equally unstable.
At the same time, both the Washington Post and The New York Times ran articles containing disturbing stories about the president's private behavior. Trump, it was reported, told people close to him that he considers the infamous "Access Hollywood"recording of him joking, off-camera, about grabbing women's genitals to be a fraud, even though he admitted its authenticity and apologized after the Post released it in the final weeks of the presidential campaign.
Trump has also been revisiting his mendacious claim about Barack Obama having not been born in the US – the bogus allegation that launched his political career, which, under pressure from advisers, he'd renounced prior to the election. He said in a tweet that he had turned down Time magazine's suggestion that it would name him "Person of the Year," because it wasn't definite. (Trump sets great store by such appearances on Time's cover). But a Time official said that no such thing had occurred.
The fact that Trump appears to have some mental disorder, or disorders, has created a dilemma for psychiatrists, politicians, and journalists alike. The American Psychiatric Association has a rule that its members may not offer diagnoses of people they have not examined. But, given what some psychiatrists see as a national emergency, many have broken the rule and spoken or written publicly about their professional assessments of Trump's mental state.
The most widely accepted view is that he suffers from a narcissistic personality disorder, which is far more serious than simply being a narcissist. According to the Mayo Clinic, such a disorder "is a mental condition in which people have an inflated sense of their own importance, a deep need for excessive attention and admiration, troubled relationships, and a lack of empathy for others." Moreover, "behind this mask of extreme confidence lies a fragile self-esteem that's vulnerable to the slightest criticism."
This definition is all too reflective of traits that Trump regularly exhibits. Another view held by a number of medical professionals, based on how Trump spoke in interviews in the late 1980s and how he speaks now – with a far more limited vocabulary and much less fluency – is that the president is suffering from the onset of dementia. According to the highly respected medical reference UpToDate, a subscription-financed service used by professionals, the symptoms of dementia include agitation, aggression, delusions, hallucinations, apathy, and disinhibition.
Numerous Republican members of Congress are deeply worried about Trump's capacity to handle the presidency – an incredibly demanding job. Secretary of State Rex Tillerson, rumored to be replaced soon, is said to have called Trump a "moron."
Trump's heightened erratic behavior in recent days has been attributed to his growing anxiety about Mueller's investigation into his and his campaign's possible collusion with Russia in the Kremlin's effort to tilt the 2016 election in his direction – an investigation that could end in a charge of conspiracy. (Trump appears to be the only significant figure in Washington who won't accept that Russia interfered.) And that increasingly bizarre behavior came even before the news broke, on December 1, that Trump's first national security adviser and close campaign aide, retired General Michael Flynn, had agreed to plead guilty to one count of lying to the FBI in exchange for his cooperation with the investigation.
What made this highly significant was that Flynn is far and away the highest former official whom Mueller has "flipped." Indeed, the generous plea deal makes it clear that Flynn is prepared to name figures higher than he was in the campaign and the White House.
That's not very many people. It has already been speculated, with reason, that Flynn will point a finger at Trump's son-in-law and senior adviser, Jared Kushner. But Trump's several earlier efforts to steer prosecutors away from Flynn were strong signals that Flynn knows something that Trump desperately hopes that prosecutors won't find out. We may learn what that is fairly soon.
Meanwhile, American and the world nervously await Trump's reaction to this latest very bad turn of events for him.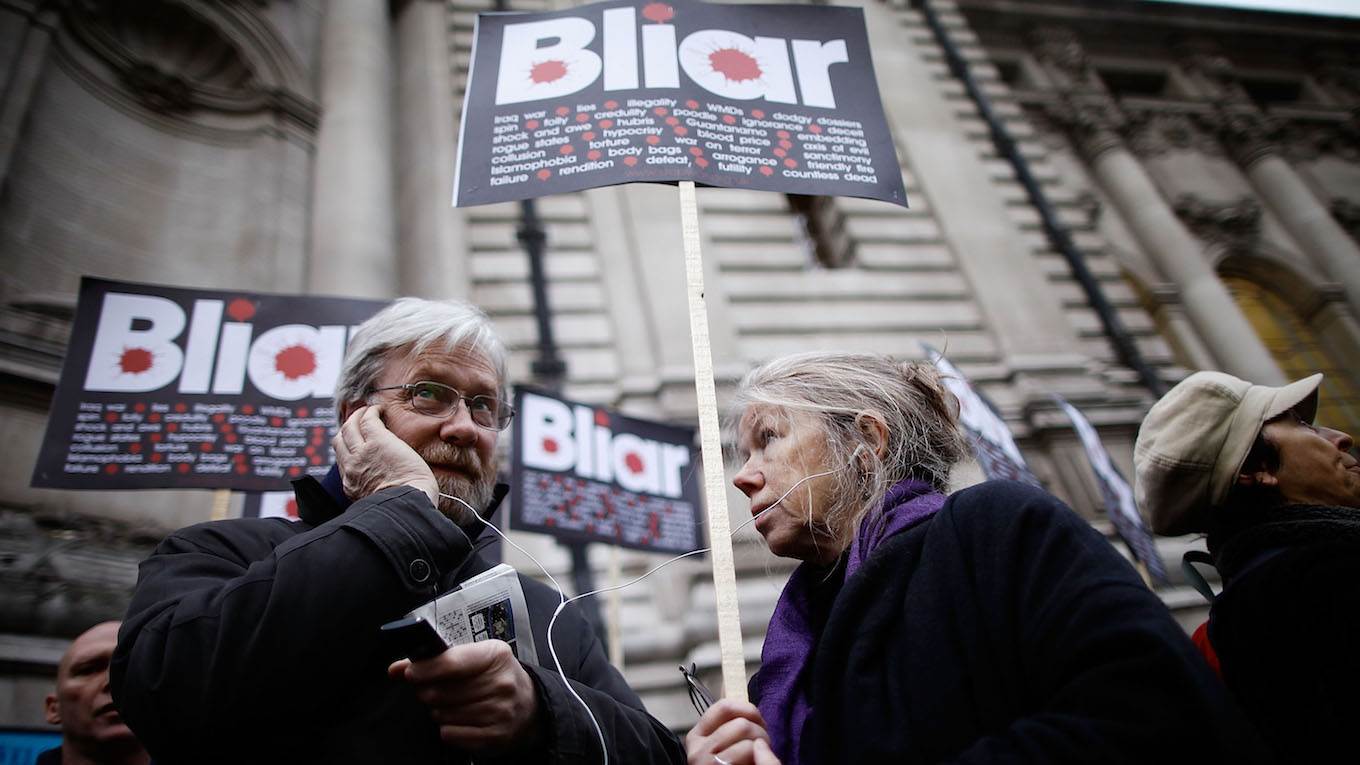 Lying Politicians
The suspicion that politicians are inclined to tell lies is as old as politics itself. Yet when a politician is caught in a lie, the consequences are often dire, at least in democratic countries. Indeed, proving that a politician is a liar is just about the only way to get rid of him or her quickly and terminally, which is why the attempt is so attractive to political opponents.
But what, exactly, is a lie in politics? Few cases are as clear-cut as that of Anneli Jaatteenmaki, whose short-lived stint as Finland's first woman prime minister recently came to an end. She had attacked her predecessor during the election campaign for being fork-tongued about Iraq, saying one thing to US President George W. Bush and another to the Finnish people. Her knowledge was based on Finnish foreign office records. Had she seen them? She began to equivocate and in the end said that she had not. When the opposite was proven and a secret document was found in her possession, she had to go.
Another campaigner under investigation by his parliament for being ``economical with the truth'' is German Chancellor Gerhard Schröder. But his case is very different. The opposition, still smarting from its narrow defeat in last autumn's election, accuses him of not having told the truth about Germany's weak economy and the consequences for the national budget.
Almost a year after the election, a parliamentary committee of inquiry is still interviewing ``witnesses.'' But it does not look as if it can get very far. At most, deputies will be able to offer the public a fresh example of a favorite trick in politics: to tell the truth was told and nothing but the truth, but not exactly the whole truth.
The most serious current case concerns President Bush and British Prime Minister Tony Blair. In fact, the charges of lying concern only Blair, for Bush has (so far) been absolved of all possible sins in view of the apparent success of the Iraq campaign. But Blair is under heavy fire from his parliament's Foreign Affairs Committee for having overstated the threat posed by Saddam Hussein.
Intelligence dossiers (it is claimed) were ``sexed up'' by Blair's underlings. More particularly, there was no evidence for the prime minister's claim that the Iraqi dictator could have launched ``WMD's'', as weapons of mass destruction are now called, ``within 45 minutes''.
Does it matter whether this claim was strictly true or not? Don't we know from past evidence that Saddam Hussein was prepared to develop WMD's and to use them if the occasion presented itself? Are not the reasons for the war overtaken by its reality? In the end, is this really a question of lying?
In the British case, the answer is not so simple. In the middle of his second term, Tony Blair is going through a bad patch. Opponents within his own party are increasingly replacing the ineffectual Tory opposition. Blair is much more vulnerable than he was a year ago, and he must tread softly if he does not want to lose further support.
But there is another point. The reasons given for the war in Iraq were never entirely clear. WMD's in Saddam's possession were but one in a sequence of arguments. There was also, at least in the US, the desire to avenge the terrorist attacks on New York and Washington, as well as geopolitical interests.
Tony Blair also expressed moral outrage at the way the Iraqi dictator had behaved toward his own people in making the case for regime change. Supporters of the war--often reluctant in any case--had picked up one or the other of these arguments, and if they focused on WMD's, they now feel betrayed. The two cabinet ministers who resigned over the affair, Robin Cook and Clare Short, want their own revenge and thus continue to attack Blair for his ``lies.''
So far, Blair has proven his resilience to such charges. Indeed, he has gone on the counter-attack, notably against the BBC, which had not exactly supported the war with enthusiasm. But does the uncertainty now circling Blair like a vulture now smell the appetizingly foul scent of a lie? Or is it more a question of a prime minister losing the trust of his people, including some his erstwhile friends and allies?
Trust is a vital commodity for all politicians. Once lost, it is difficult to regain. Blair has used the ``Trust me!'' pose often, not least in the case of the war in Iraq. In any case, one does not have to be found out as a liar to lose such trust. It is sufficient that clouds of doubt develop. Indeed, a politician's reputation can be damaged even if no one doubts the truthfulness of his statements. It suffices if people feel that he is trying to mislead them, or even that he has not got things clear in his own mind.
A leader can tell the truth, nothing but the truth, but less than the whole truth and yet still be trusted. Once a politician has lost trust however, people will no longer believe him even if he tells the truth.