Trump's Missing North Korea Strategy
By arbitrarily re-designating North Korea as a state sponsor of terrorism, US President Donald Trump has demonstrated yet again that he has no policy or strategy for resolving the current nuclear crisis. When former President George W. Bush removed North Korea from the terrorism list in 2008, he at least got something out of it.
DENVER – US President Donald Trump certainly has a point when he complains that he inherited the difficult problem in North Korea. North Korean leader Kim Jong-un has shown no interest in negotiation, or even in listening to what anyone has to say about his reckless pursuit of nuclear weapons and the long-range missiles needed to deliver them.
But the fact that Trump inherited the problem does not absolve him of responsibility for addressing it. So far, he has failed even to articulate, much less implement, a strategy for dealing with North Korea. Almost one year into his presidency, his only achievement has been to secure additional sanctions at the United Nations. Worse still, his bitter complaints about his predecessors suggest that he has no idea what to do next.
Trump's latest attempt to deal with the problem came earlier this month, when he noisily announced that his administration was putting North Korea back on the US Department of State's list of state sponsors of terrorism. His decision, though justified in light of Kim's behavior, was largely symbolic, as was former President George W. Bush's October 2008 decision to remove North Korea from that list in the first place.
The Trump White House claims that re-designating North Korea as a state sponsor of terrorism is a "critical step." It is not. In fact, the US Department of the Treasury does not even require such a designation to formulate additional sanctions.
State sponsors of terrorism are ineligible for US military support – which was hardly a possibility for North Korea. And the United States is legally prohibited from supporting any loans or other forms of assistance offered to state sponsors of terrorism by international financial institutions of which the US is a member. North Korea, however, is not a member of any international financial institution.
As many have pointed out, the terrorism list is by no means a complete compendium of countries whose security services may have been involved with terrorist groups. Currently, the full list includes just four countries: Iran, North Korea, Sudan, and Syria. Despite the late Venezuelan dictator Hugo Chávez's well-known ties to the Revolutionary Armed Forces of Colombia (FARC) – which the US State Department designates as a terrorist organization – Venezuela managed to stay off the list. Similarly, many believe that Pakistan's security services maintain ties with groups that would clearly qualify the country for inclusion on the list.
Still, even as a symbolic gesture, the context of Bush's decision to remove North Korea from the list was entirely different from that of Trump's decision to restore it. In 2008, North Korea had satisfied certain conditions. First, it agreed to participate in the six-party talks with China, Japan, Russia, South Korea, and the US (which I represented as Assistant Secretary of State for East Asian and Pacific Affairs). The talks' explicit goal was to denuclearize the Korean Peninsula, and they resulted in North Korea closing its nuclear facility in Yongbyon.
Moreover, at the time of its delisting, North Korea was also participating in talks to establish a verification system for its nuclear activities. The regime invited international inspectors to Yongbyon, and provided substantial records of the Yongbyon reactor's operations, which are still one of the most accurate resources for measuring the amount of plutonium actually produced there.
At the time, North Korea had agreed to blow up the Yongbyon reactor's cooling tower, to reciprocate the US's symbolic act with one of its own. It was a partial deal, to be sure. But Trump would have taken it in a New York minute.
Subsequently, the agreement did begin to unravel, owing to North Korea's steadfast refusal to acknowledge that it ever had a program, past or present, to develop fissile material through highly enriched uranium (HEU). The regime failed to explain international purchases of equipment consistent with such a program; and samples of specialized materials that it provided to US diplomats raised suspicions further.
After a several-year hiatus, the Yongbyon nuclear reactor is operational once again. Notably, all six of the underground nuclear tests that North Korea has conducted since 2006 have been consistent with plutonium harvested from the reactor before the six-party talks. The possibility that North Korea is operating an HEU facility somewhere in its tunneled landscape is undoubtedly a cause for great concern. But Yongbyon, contrary to those who have argued that it was on its last legs, has always constituted a clear and present danger.
The fact that Trump can put North Korea back on the terrorism list with little bureaucratic fuss and virtually no international repercussions demonstrates why the list is a useful sanction for the US to have at its disposal. The standard for de-designation – no acts of terrorism or cooperation with terrorist groups in the past six months – is flexible enough that removal from the list can readily be used as a diplomatic bargaining chip. Likewise, de-designation can easily be reversed when conditions merit it – such as when Kim orchestrates the assassination of his half-brother in a Malaysian airport.
Solving the North Korea problem will require a seriousness of purpose and a level of discipline that Trump has not yet exhibited. An effective policy would include cooperation with China, not gushing flattery for China's leaders. That cooperation would have to be based on a long-term commitment, not one-off transactions. And, perhaps more importantly, it would require daily engagement not just with China, but with all of the other regional stakeholders as well.
Needless to say, such a policy would benefit from a US secretary of state who is committed to maintaining a team of experienced diplomatic professionals, and from recognition by Trump and his advisers that building on the efforts of one's predecessors is more effective than accusing them of making the job harder. Unfortunately, that last lesson continues to elude this administration.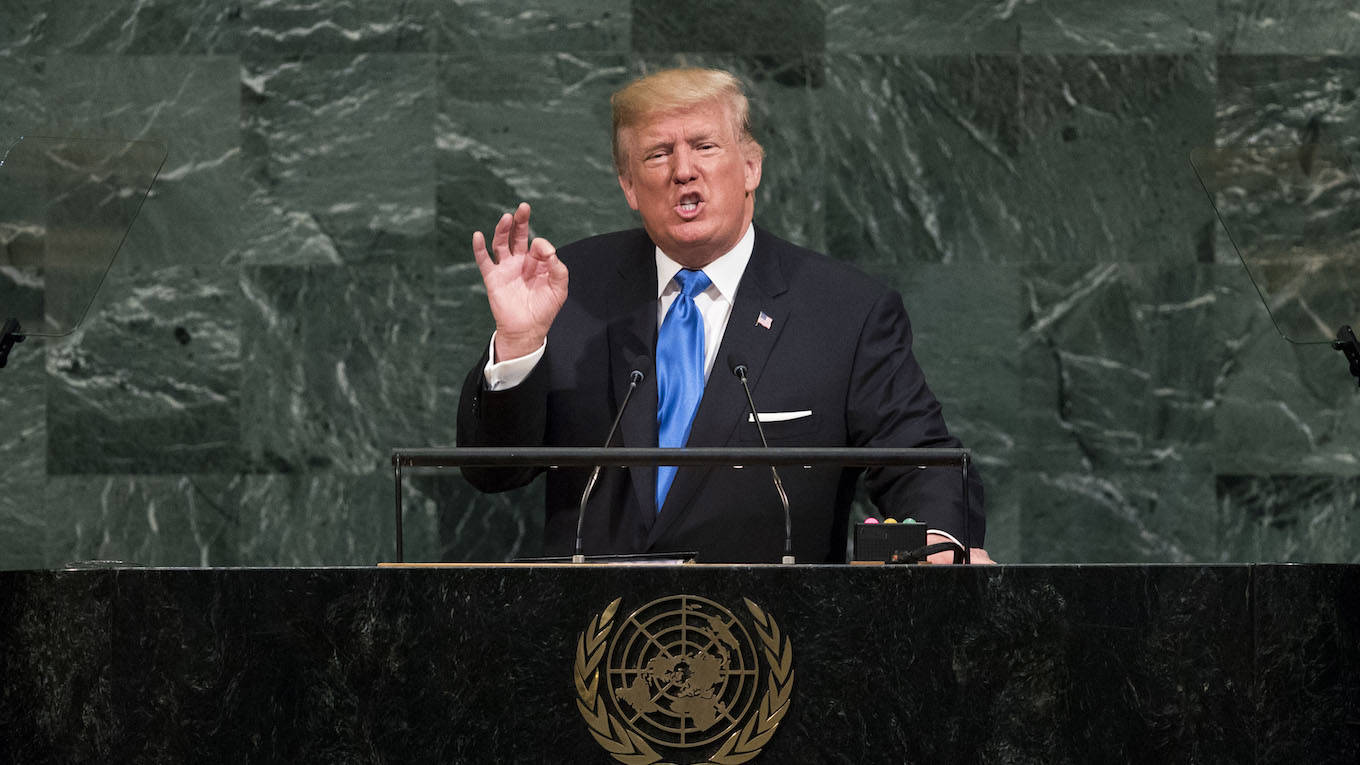 The Dangers of Nuclear Bombast
US President Donald Trump has refused to recertify the 2015 Iran nuclear deal, an agreement that he once predicted would "lead to a nuclear holocaust." Unfortunately, by creating more perverse incentives for hostile regimes to pursue nuclear armaments at all costs, Trump has made the nightmare scenario he fears even more likely.
MADRID – In the summer of 2012, the international relations theorist Kenneth N. Waltz published an article titled "Why Iran Should Get the Bomb," in which he argued that a nuclear-armed Iran would reestablish a desirable balance of power in the Middle East, by acting as a counterweight to Israel.
Later that year, Waltz also argued that the strategy of combining sanctions with diplomacy was unlikely to dissuade Iran from developing its nuclear capacity. "Short of using military force," he wrote in Foreign Affairs in September 2012, "it is difficult to imagine how Iran could be prevented from acquiring nuclear weapons if it is determined to do so."
Waltz was wrong in two ways. First, by defending nuclear weapons as a source of regional or global stability, he profoundly underestimated the danger that they could fall into the hands of terrorists or be used because of a miscalculation.
Second, Waltz failed to foresee the success of the nuclear negotiations with Iran (or their "failure" from the perspective of those who actually wanted a nuclear-armed Iran). Waltz died in 2013, but if he were alive today, he would undoubtedly point out the loose ends of the Joint Comprehensive Plan of Action that Iran, the P5+1 (the five permanent members of the United Nations Security Council, plus Germany), and the European Union adopted in 2015. Yet he also would have to recognize that the JCPOA goes further than what he and many others had thought possible, demonstrating the power of diplomacy, especially to those who had advocated military means.
The JCPOA was a landmark of multilateralism. Despite that – or, perhaps, because of his disregard for multilateralism in all forms – US President Donald Trump has called it the "stupidest deal of all time," and predicted that it would "lead to a nuclear holocaust." Countless analysts, such as Stephen M. Walt of Harvard University, have shown these claims to be completely unfounded and hyperbolic in the extreme. But that didn't stop Trump from refusing in October to "recertify" the JCPOA.
Trump's move leaves it up to the US Congress to decide whether to re-impose nuclear-related sanctions on Iran, which would amount to a violation of the agreement. Even if Congress decides to do nothing on this front, Trump's anti-Iran rhetoric and other Republican initiatives in Congress have strained the JCPOA and left it vulnerable.
The JCPOA's collapse would generate significant risks for the Middle East and the world. A newly restarted Iranian nuclear program would add a worrisome dimension to Iran's strategic rivalry with Saudi Arabia. In fact, the two countries' cold war already seems to be heating up. Saudi Arabia – whose audacious young crown prince, Mohammed bin Salman, has Trump's full support – recently accused Iran of an "act of war" after a missile was launched from Yemen toward Riyadh.
At a time when the US is already in a nuclear standoff with North Korea, the last thing it needs is to raise a similar risk in the Middle East. Fortunately, Germany, China, France, the United Kingdom, Russia, and the EU have all committed to defending the JCPOA, distancing themselves from the Trump administration's reluctant stance.
Trump's foreign policy is adding to a long list of perverse incentives in the area of nuclear proliferation. Consider the 2003 US-led invasion of Iraq, which was launched on the pretext that Saddam Hussein was hiding weapons of mass destruction. He wasn't. And when he was brought down, the other two members of US President George W. Bush's so-called axis of evil, Iran and North Korea, concluded that not having nuclear arms made them vulnerable to American attempts at regime change. This conclusion was further reinforced in 2011, with the US-assisted overthrow of Libyan leader Muammar el-Qaddafi, who had abandoned his nuclear program eight years earlier.
In North Korea, Kim Jong-un came to power a few weeks after Qaddafi's summary execution at the hands of rebel fighters, which undoubtedly influenced his approach to international relations. Rather than making Kim back down, Trump's threats of "fire and fury" have further convinced the North Korean leader that his survival and that of the Kim dynasty depend on nuclear weapons. Punishingly tight sanctions alone will not change his mind. Kim seems perfectly willing to subject the North Korean people to privations of every kind in order to remain in power.
Of course, there are notable differences between North Korea and Iran. The most obvious is that Iran's nuclear program did not take off, whereas North Korea – which, unlike Iran, withdrew from the Non-Proliferation Treaty – already has an estimated 60 nuclear warheads, and seems to be making progress toward a nuclear-tipped intercontinental ballistic missile capable of reaching the US mainland. In short: an all-out military conflict with North Korea would entail immediate global risks.
Trump may have begun to realize that increasing pressure on North Korea does not preclude sitting down to negotiate with Kim. In fact, combining both methods is the most sensible alternative.
But giving diplomacy a chance will require Trump to abandon his incendiary rhetoric and maximalist positions, and work constructively with Chinese President Xi Jinping. Having recently consolidated his power at the 19th National Congress of the Communist Party of China, Xi will probably assume a more proactive role in international conflict resolution, especially in areas that affect China directly. An effective global leader must be able to confront his ally and offer a hand to his adversary when circumstances call for it.
Finding a strategy that credibly contains the North Korean threat is the only way to ensure that South Korea and Japan do not make the regrettable choice of joining the nuclear club. As Waltz observed, nuclear arms have a tendency to spread. But that does not mean we should resign ourselves to proliferation, let alone play down its catastrophic potential. International security depends on preserving diplomatic success stories such as the JCPOA, which are crucial to avoid contagion and to put an end, once and for all, to dangerous spirals of antagonism and polarization.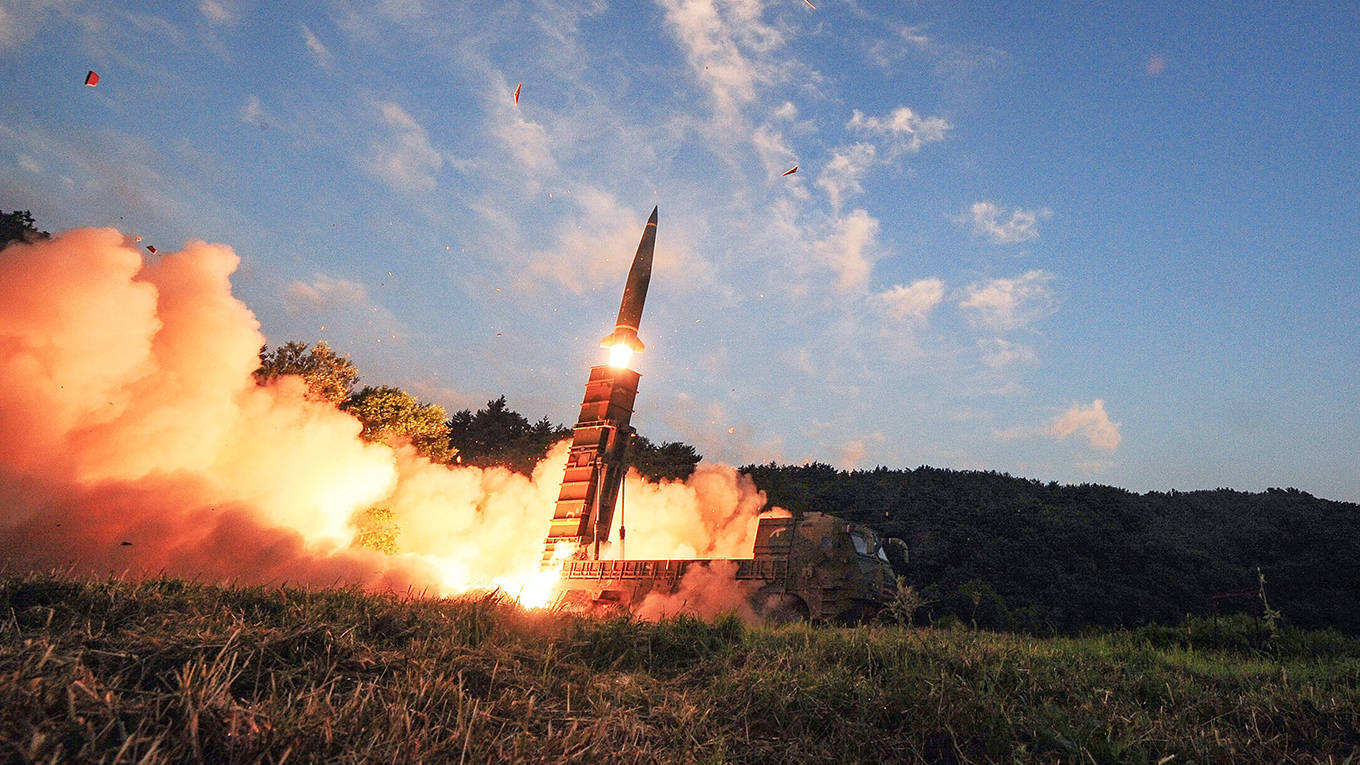 The Only Way Forward on North Korea
So far, the US approach to North Korea has been to tighten sanctions and outsource the problem to China. But clearly a broader diplomatic approach is needed, and it should start by addressing a fundamental issue at the heart of the problem: namely, that no peace treaty has ever been signed to end the 1950-1953 Korean War.
SEOUL – Could the world soon witness another devastating war on the Korean Peninsula? That question looms large in many conversations these days.
Of course, concerns about the North Korean regime's nuclear-weapons program are nothing new. The United States first tried to resolve the issue back in 1994, with the US-North Korean Agreed Framework; but that effort gradually collapsed, owing to actions taken – and not taken – on both sides. Then, in 2006, Kim Jong-il's regime detonated North Korea's first nuclear device, and put the issue squarely back on the United Nations Security Council's agenda.
In the ensuing decade, North Korea has conducted five more nuclear tests – most recently in September – and demonstrated the technological mastery needed to develop advanced thermonuclear weapons. And, under Kim Jong-un's leadership, the situation escalated further when the regime began making significant progress toward developing an intercontinental ballistic missile (ICBM) capable of reaching the US mainland. And this development coincided with the arrival of US President Donald Trump, who has promised a new approach to global affairs.
North Korea has made clear its commitment to developing a long-range nuclear-strike capacity. In the regime's view, nuclear weapons are its only insurance against attack. Without them, Kim believes, he would share the fate of others who abandoned their pursuit of nuclear arms, such as Saddam Hussein in Iraq and Muammar el-Qaddafi in Libya.
In this context, the US objective of a denuclearized North Korea disarmed of ICBMs is unachievable by diplomatic means. And, at any rate, Trump has declared diplomacy a "waste of time," and ominously warned that "only one thing will work," though he hasn't explained what that means.
Given that neither the US nor North Korea has shown any enthusiasm for talks, one could conclude that war is inevitable. Yet, for all its bellicosity, the North Korean regime is unlikely to start a full-scale military conflict, because that would surely spell its demise. At the same time, the US has no good first-strike options. Surgical strikes may sound promising, but they are hardly foolproof. As US military commanders well know, strikes that failed to eliminate all of North Korea's nuclear weapons at once could trigger a regional – or even a nuclear – war costing millions of lives.
In the US, those who argue for military action often claim that deterrence will not work against an "irrational" regime. But there is no reason to assume that Kim is bent on mass suicide. After all, when Mao's China made a dash for nuclear weapons in the 1960s, its rationale was little different from that of North Korea today, but no one doubted that deterrence would work.
Still, even assuming that deterrence – embodied in Trump's threat that the US will "totally destroy" North Korea – does work, it will not prevent a nuclear- and ICBM-armed North Korea from fundamentally altering the strategic calculus in northeast Asia. The US nuclear deterrent protects the US first and foremost. It remains to be seen if US "extended deterrence" will continue to protect American allies such as South Korea and Japan. If the US mainland becomes a potential target for a North Korean nuclear strike, then the credibility of deterrence could depend on whether the US is willing to sacrifice San Francisco to save Seoul or Tokyo.
Doubt about the US nuclear umbrella in the region could lead South Korea and Japan to decide to develop their own nuclear options. In fact, South Korea had a nuclear-weapons program long before North Korea. That program was abandoned when South Korea signed on to the Nuclear Non-Proliferation Treaty in 1975, but restarting it has become a subject of debate in Seoul. Needless to say, further nuclear escalation on the Korean Peninsula would be very dangerous, not least because the Kim regime would feel even more threatened than it already does.
So far, the US approach to North Korea has been to tighten sanctions and outsource the problem to China. But while China does have strong economic ties to North Korea, it is unclear whether China has the clout to change the Kim regime's behavior, even if it wanted to. Success would probably require something close to regime change.
It is thus unwise to rely wholly on China. Clearly, a broader diplomatic approach is needed, and it should start by addressing a fundamental issue at the heart of the problem: namely, that no peace treaty has ever been signed to end the 1950-1953 Korean War.
A dialogue to replace the 64-year-old armistice with a formal peace agreement could pave the way for broader discussions about nuclear escalation and other threats to regional stability. And, at a minimum, it could break today's diplomatic stalemate and give the parties involved more reason to refrain from further provocations.
More broadly, a new round of diplomacy would have to address North Korea's security concerns, and provide space for the North to evolve politically and economically, as China has done over the past few decades. This may seem like a distant prospect; but if the security situation on the peninsula is resolved, it would not be out of the question.
The alternative is to continue on the current path and risk a military conflict or a full-scale war. Even if those worst-case scenarios were averted, the region would have nothing to look forward to but instability for years to come.