Xi Unbound?
By all conventional measures, Chinese President Xi Jinping has emerged from 2017 more powerful than ever. The question now is whether he can use that power to turn his vision for China – particularly for its economy – into reality.
AIX-EN-PROVENCE – China has defied expectations yet again. President Xi Jinping, the chief of the Chinese Communist Party, was widely expected to face his toughest test so far in October, when the CCP convened its 19th National Congress to choose its next leadership. Though Xi was guaranteed a second five-year term, it was thought that he would run into serious opposition if he refused to appoint a successor. But he did just that – and the opposition never materialized.
The reason is simple: Xi was prepared. Since taking office in 2012, he has carried out a sustained crackdown on civil society, unleashing a wave of repression few thought would be possible in post-Mao China. He also pursued a large-scale anti-corruption campaign, which constrained and even eliminated potential political rivals, thereby enabling him to consolidate his power swiftly.
Early this year, when Chinese security agents abducted Xiao Jianhua, a China-born Hong Kong-based billionaire, to serve as a potential witness against senior leaders, any remaining resistance to Xi's push for greater authority was decimated. Nonetheless, to strengthen his position further in the run-up to the Congress, a sitting Politburo member who was viewed as a possible successor was abruptly arrested on corruption charges in July.
When the Congress finally arrived, Xi capitalized on this momentum to install two of his allies in the Politburo Standing Committee, the party's top decision-making body. And, by preventing the CCP from designating a successor, he has opened the door to a third term in 2022.
Judging by any conventional measure, Xi has thus emerged from 2017 more powerful than ever. The question now is whether he can use that power to translate his vision for China – particularly for its economy – into reality.
On this front, Xi made important progress in his first term, single-handedly corralling the Chinese bureaucracy to implement his ambitious but risky "Belt and Road Initiative" (BRI). That plan entails the use of Chinese financing, materials, and expertise to build infrastructure linking countries throughout Asia, Africa, and Europe to the global economic juggernaut that China has become.
But, even with his significantly augmented power, Xi's continued success in implementing his economic vision is uncertain, at best, owing precisely to the ideological indoctrination and repression that underpin his authority. Despite the propaganda blitz lauding his vision for China, it is doubtful that many Chinese, including CCP members, really believe that their country's future lies in a centralized, fear-based authoritarian regime.
In fact, while overt resistance to Xi's vision is difficult to find – it is, after all, exceedingly dangerous nowadays – passive resistance is pervasive. And Xi's toughest opponents are not members of China's tiny dissident community, but rather the party bureaucrats who have borne the brunt of his anti-corruption drive, not just losing considerable illicit income and advantages, but also being subjected to unrelenting dread of politicized investigations.
Unless Xi can regain the support of the party's mid- and lower-level officials, his plan to remake China could fizzle out. After all, however powerful he might be, he cannot escape the reality captured by the ancient Chinese adage, "Mountains are high and the emperor is far away." And, without the promise of sufficient material reward, China's apparatchiks may subscribe to the logic that prevailed among citizens of the former Soviet bloc countries: "We pretend to work, and they pretend to pay us."
Beyond a recalcitrant bureaucracy, Xi might confront a serious challenge from the so-called Youth League faction of the CCP, affiliated with former President Hu Jintao. With two seats on the new seven-member Politburo Standing Committee being held by protégés of Hu, a power struggle between the Youth League and Xi's faction cannot be ruled out.
Of course, it is possible that Xi can overcome resistance from the Youth League. After all, he has already largely vanquished the faction connected to former President Jiang Zemin, which previously constituted the most powerful rival group within the CCP. But even if Xi subdues the Youth League, he will be left with a regime that is more fractured and dispirited.
Xi also faces significant policy challenges. On the economic front, he will have to contend with soaring debts and overcapacity, which, together with a shift toward protectionism in President Donald Trump's America, could depress growth further. In foreign policy, too, Xi will confront a deteriorating relationship with the United States, fueled by the intensifying North Korean nuclear threat and China's own aggressive behavior in the South China Sea.
The new conventional wisdom is that Xi will be able to steamroll his colleagues in 2022, regardless of his performance in the coming five years. This might be true. But political authority is ephemeral, especially for leaders who lack a solid economic track record. For now, Xi and his supporters have reason to celebrate. But they should not count on raising their glasses in five years.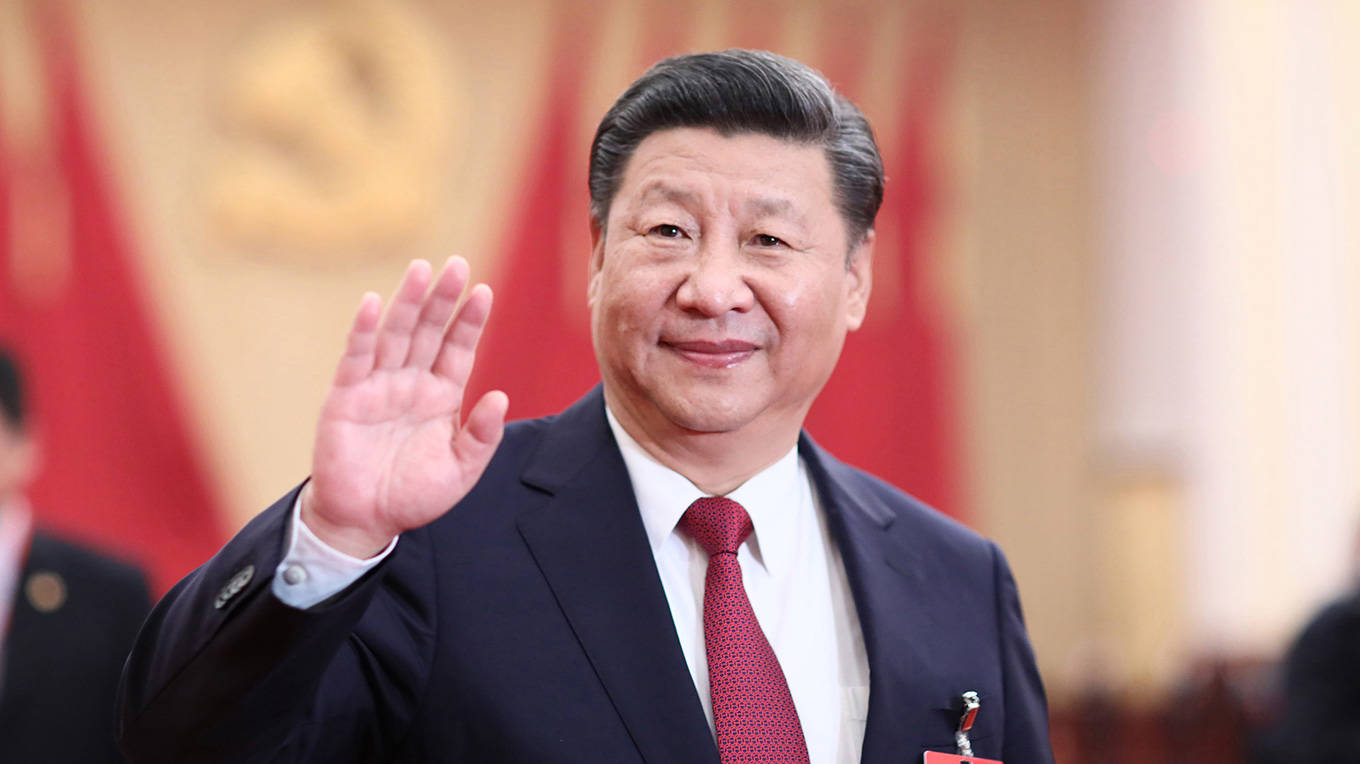 What Does Xi Jinping Want?
Xi Jinping has emerged from the recent 19th National Congress as China's most powerful leader since Deng Xiaoping. But power in any political system is a means to an end, and for Xi that end is a smooth transition into modernity that cements the Communist Party's authority and ensures his own legacy as modern China's most significant leader.
BEIJING – Most Western media have characterized the recent 19th National Congress of the Communist Party of China (CPC) as a pure power play, with President Xi Jinping entrenching his position. But the accumulation of political capital in this case is a means to an end. For Xi, that end is a smooth transition into modernity that cements the CPC's long-term authority and ensures his own legacy as modern China's most significant leader.
Xi knows that if China is to continue to thrive in a fast-changing world, he will need to manage deftly a major social and economic transformation, while, even more important, improving state governance. And, in order to secure the long-term survival of China's one-party system, he must reform state and Party institutions; indeed, political reform is, for Xi, a prerequisite for economic reform. (And yet, he will carefully avoid what he considers the mistakes of the last Soviet president, Mikhail Gorbachev.)
Xi's motive in pursuing modernity is not, as many in the West have wrongly inferred, to establish China as a superpower on par with the United States; on the contrary, Xi views his current challenge and mission as being primarily domestic. He is motivated by the knowledge that success in this area will define his place in history. That, not the amount of authority he wields today, is his primary concern. Assuming otherwise sells Xi – and his political ingenuity – short.
Now firmly established as China's most powerful leader since Deng Xiaoping, Xi can shape his legacy according to his own vision. Because his predecessor Hu Jintao lacked sufficient political capital to do likewise, China followed a largely passive path for a decade, pursuing conciliatory diplomacy (which enraged its citizens) and economically conservative strategies (which included suspending necessary reforms).
No one, however, should mistake Xi's enhanced powers for a personal dictatorship. His choice of members for the Standing Committee of the Politburo, China's highest authority, was an accommodation to the reality that there are limits to his power. Only half of the men named to the committee were his true confidantes.
The legacy that Xi seeks comprises three key components. The first is alleviation of growing social tensions. Beyond improving the provision of public goods, his promotion of the so-called China Dream of national rejuvenation has been aimed, in part, at encouraging people to seek fulfillment beyond material wealth.
Second, Xi wants to strengthen the CPC, not by force, but by reform. Over the last five years, Xi has led an unprecedented anti-corruption campaign, which has brought down one million Party officials, from low-ranking bureaucrats (known as "flies") to the highest-level officials ("tigers"), throughout the country.
Such a large-scale campaign, as some observers have portrayed it, was not a political purge in disguise. Rather, Xi knew that widespread corruption was undermining the CPC's legitimacy in the eyes of ordinary Chinese. Only by cleaning up the Party's behavior could Xi reestablish its credibility.
Now, Xi is ready for Act II of his CPC revival: improving state governance. Xi is well aware that a case-by-case approach will not address the root causes of widespread corruption. For that, the entire system needs an overhaul. As he put it, "The Party needs to govern itself."
The first step is to improve the legislative framework. For many years, the lack of accountability and transparency, and of clear decision-making processes, has impeded reform. Now, China needs institutionalized mechanisms for enforcing the rule of law – one aspect of Western political systems that Xi admires – among CPC officials, though the idea that the judiciary could be independent of the Party remains farfetched.
But even the best-designed system cannot work if there is a dearth of competent personnel to run it – a limitation highlighted by Xi's push for economic reforms in his first term as president. That is why Xi is placing a strong emphasis on cultivating a new generation of highly educated, loyal, and, most important, incorruptible Party leaders. A key challenge here lies in stemming the migration of China's top talent to the private sector.
The third component of Xi's legacy is also the most important – and already effectively secured. At the 19th National Congress, CCP delegates agreed to add "Xi Jinping Thought" to the Party's constitution, alongside "Mao Zedong Thought" and "Deng Xiaoping Theory."
Now that Xi's eponymous political ideology, which proposes an alternative to liberal democracy, is part of the school of thought around which the CPC coalesces, challenging Xi is tantamount to challenging the Party's very belief system. In short, Xi has made himself virtually unassailable – his rare political skill elevating him to the status of secular deity.
The fact is that, as a leader, Xi has a lot going for him. He is well-educated and experienced in international affairs. He has weathered serious challenges and experienced firsthand the consequences of political and economic policies gone awry. He has a vast political network, thanks not only to his own deftness, but also to his family: he is the son of a comrade of Mao. And he now stands alongside Mao, as well as Deng, in modern China's political pantheon.
But Xi is not Mao, and he will not govern China as Mao did. Instead, he will learn from Mao's mistakes, so that he can lead China effectively into the next phase of its history – and secure the legacy that he so prizes.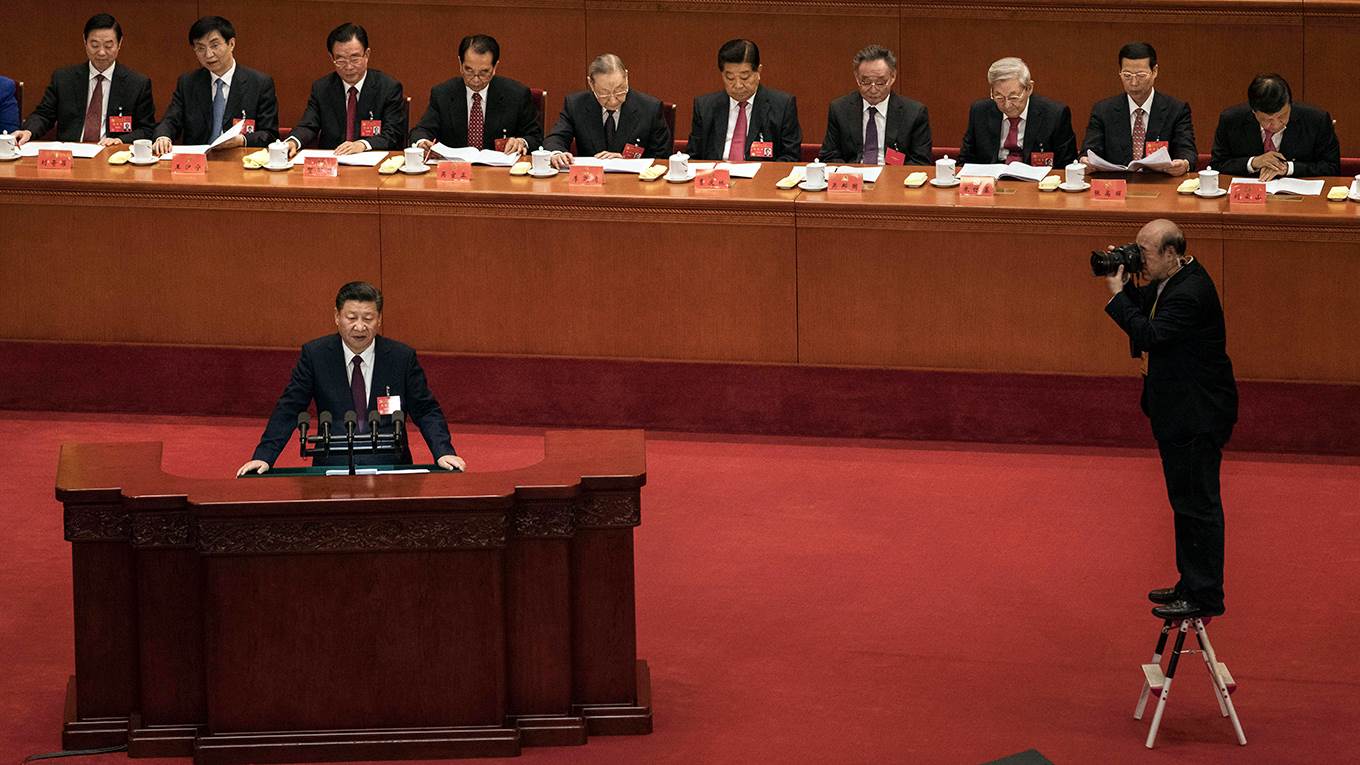 China's New Emperor
In another country, Chinese President Xi Jinping's concentration of power might trigger accusations of latter-day totalitarianism. In China, however, Xi's behavior has drawn praise from observers who believe that he is leading the way to the fulfillment of the "Chinese dream" of national rejuvenation.
HONG KONG – An anecdote about US President Richard Nixon's visit to China in 1972 has long been regarded as confirmation of the long view of history taken by Chinese leaders. Zhou Enlai, Mao's dutiful number two, is said to have responded to a question about the lessons of the French Revolution by saying that it was too soon to tell. In fact, according to diplomats who were there, Zhou was discussing not the revolution of 1789, but the 1968 student uprising in Paris, so it probably really was too soon to tell.
After this false start, lessons from the French Revolution have made a comeback in China. Shortly after the 18th National Congress of the Chinese Communist Party in 2012, it was reported that Alexis de Tocqueville's The Old Regime and the Revolution, written in 1856, had become a "must-read" for senior CCP cadres. The book's merits were most enthusiastically touted by Wang Qishan, the man at the helm of President Xi Jinping's anti-corruption campaign and perhaps Xi's closest ally.
Toqueville argued that growing prosperity in eighteenth-century France had actually made it more difficult to govern the country. As people became wealthier, they also became more aware of social and economic inequalities and thus increasingly resentful of the rich and powerful. Attempts to reform the system only highlighted its vulnerabilities. Revolution followed, sweeping away the monarchy and aristocracy. Their heads literally rolled.
The CCP's just-completed 19th National Congress showed the extent to which China's leaders have taken Toqueville's insights to heart. Xi asserted his undisputed authority over his party and country. Xi consolidated his position during his first term, by reversing much of Deng Xiaoping's legacy, including the opening of China's economy, the separation of the CCP from government, and a low-key approach to foreign and security policy.
Xi has also swept aside potential rivals, relying primarily on his far-reaching anti-corruption campaign to target officials previously thought to be untouchable. He has just overseen the largest-ever purge of the CCP Central Committee. He has cracked down on even the most restrained criticism or signs of dissent, and has even banned Internet jokes, including memes comparing him to Winnie the Pooh.
In another country, such measures might trigger harsh reproach, with critics accusing Xi of turning his country into an old-school Leninist dictatorship. In China, however, they have drawn praise from observers who believe that Xi is leading the way to the fulfillment of the "Chinese dream" to rejuvenate the country.
But, for some, the dream is on the verge of becoming a nightmare. Demographic trends are threatening to turn the labor surplus that helped drive China's rapid growth over the last few decades into a labor shortage at an unprecedented pace. Water contamination and scarcity, alongside carbon dioxide emissions and lethal levels of air pollution, are imperiling people's health and jeopardizing the sustainability of China's economic performance.
Moreover, Chinese GDP growth, while welcome, is being fueled largely by a combination of fast-rising debt and widespread property bubbles. Even Chinese researchers admit that their country has one of the highest levels of income inequality in the world. As the poor get poorer and the rich get richer, many are asking if this is what "socialism with Chinese characteristics" really means.
Of course, there is always an optimist around to offer a positive spin. China owes most of its debt to itself, because political priorities guide lending as much as commercial considerations do. China supports international efforts to address environmental degradation and climate change. Most people are becoming better off, if unevenly. And Xi's administration is at least doing something to stamp out the endemic corruption in the CCP.
We should all hope that at least some of what China's cheerleaders say is true; if Chinese growth collapses, the entire global economy will suffer. But, even if the optimists are partly vindicated, Xi's claim that China has found a better way to run a modern society and economy seems far wide of the mark.
To be sure, from the stupefying antics of US President Donald Trump to the damaging rise of populist nationalism in Europe, democratic countries are experiencing their share of trials. But democratic systems have built-in stabilizing mechanisms that enable them to right themselves without resorting to violence or repression.
That is not the case in Xi's China. For years, there was a serious debate in China about the state's proper role in economic affairs. One camp maintained that if the CCP relaxed its grip on the economy, it would inevitably lose control of the state. Others argued just the opposite: unless the Party ceded more economic control, it would lose political power, as the economy's contradictions multiplied and development became less sustainable. Xi clearly falls into the statist camp.
But it is not just the Party that Xi is empowering; he is also empowering himself. In fact, it is hard to know who is ascending the CCP's commanding heights and who will be struck down for disagreeing with the paramount leader. This hasn't deterred outsiders from speculating, but there is not much point in playing that guessing game. Xi, like any other emperor, will continue to appoint courtiers who follow him wherever he leads.
But with great power comes great responsibility – and, at this point, Xi's power is virtually absolute. That is a heavy burden for one man. Xi may be much smarter than Trump (not a high hurdle to clear), but that is not enough to guarantee a stable and prosperous future for China. And, if things go wrong, everyone will know whom to blame. There is a reason why dictatorial dynasties tend to end up the same way. You don't have to read Toqueville to know that.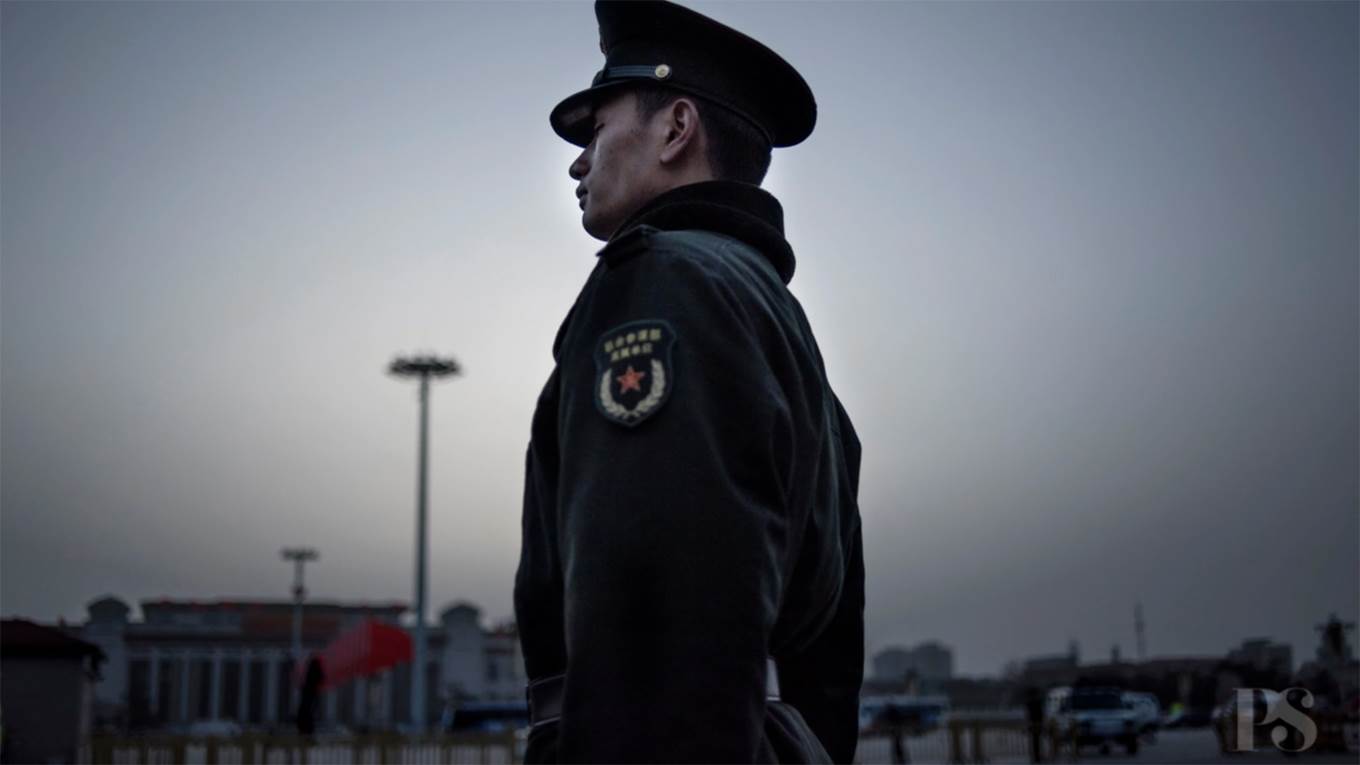 PS. Explain This: China After the Party
With the 19th Party Congress now over, there is little question that Xi Jinping has consolidated vast personal power, and with no clear successor named, speculation abounds that he will remain in power long into the future.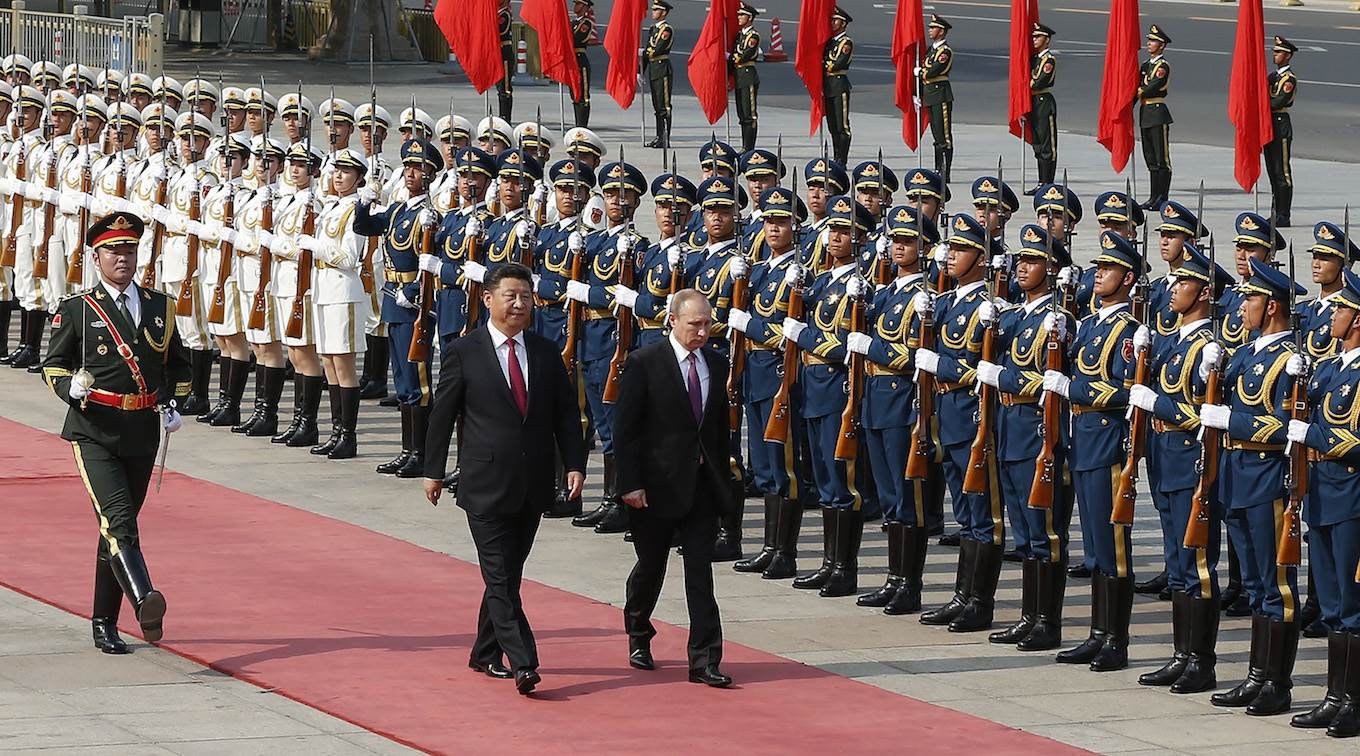 The Strongman's Power Trap
In Russia and China, Vladimir Putin and Xi Jinping have ignored unwritten rules against harming those they replace or remove from power. Without such rules, a strongman can never relinquish his own power voluntarily – a consideration that Turkish President Recep Tayyip Erdoğan must now bear in mind.
MOSCOW – Earlier this year, when Russian President Vladimir Putin announced that he was forming a 400,000-man national guard that would report only to him, many Russians wondered why a new military force was needed. After all, Russia's army was supposedly back: Putin had equipped it with new toys, and even arranged for two small wars – in Georgia in 2008 and in Ukraine, starting in 2014 – to prove it.
But the failed coup against Putin's fellow strongman, Turkish President Recep Tayyip Erdoğan, points to an important reason for establishing a Praetorian guard. Putin has so hollowed out Russia's democratic institutions that the only means to remove him from power now would be through a military putsch.
Putin, Erdoğan, and even Chinese President Xi Jinping all have similar, justifiable fears about their political survival. All three came to office in systems that place real constraints on the exercise of power – even if the system is otherwise undemocratic or an infant democracy ready to be strangled in its cradle. In Erdoğan's case, Turkey had the rule of law and institutional checks and balances on executive power; and in Putin and Xi's case, there were unwritten rules sanctified by decades of precedent.
These rules – established in Russia by Nikita Khrushchev after Joseph Stalin's death in 1953, and in China by Deng Xiaoping, following Mao Zedong's death in 1976 – were designed to take the murderousness out of top-level governance by guaranteeing that a leader would not threaten the life and safety of either his predecessors or his colleagues. In this system, a government official may be removed from power or placed under house arrest, but there is no risk of imprisonment or physical harm against him or his family.
Putin came to power in 1999 in part because he understood, and more importantly appeared to accept, this tradition. Boris Yeltsin did not choose Putin as his successor because of his remarkable administrative gifts, but because Putin assured him that, if he were put in charge, Yeltsin and his family would be protected from any legal or political retribution.
In Yeltsin's case, Putin kept his end of the bargain. But otherwise, Putin has shown little restraint in going after his rivals. For example, the oligarch Boris Berezovsky was driven into exile, where he was continuously hounded and harassed, until he was found dead in his home in 2013, allegedly having taken his own life. Mikhail Khodorkovsky, the billionaire owner of Yukos Oil and a possible rival for political power to Putin, was stripped of his company, imprisoned, and later exiled.
Lower-profile rivals and enemies have suffered harsher treatment. Exiled Russian intelligence officer Alexander Litvinenko, to take one highly publicized example, died from radiation sickness in 2006 in the United Kingdom, after being poisoned with polonium. In that case, an official UK inquiry concluded that Putin might have been aware of the murder plan; in others, Putin's personal involvement is unknown. But the overall message is clear: Putin answers to no rules, and there are no limits to the reach or ruthlessness of his retribution, no matter how powerful in Russia a person may once have been.
In China, Xi, a professed admirer of Putin's methods, has adopted the Russian's playbook as he has consolidated power. Since Deng's final years in power, in the late 1980s, a form of collective leadership within the Communist Party has ruled China, with the same unwritten conventions protecting the most powerful from retribution. Under Xi, however, collective leadership has given way to one-man rule, and the unwritten rules of behavior have been junked.
Like Putin, Xi uses anti-corruption measures to dispatch rivals and concentrate power in his own hands, and he has been even more ruthless than Putin in doing so. Hundreds of senior generals in the People's Liberation Army have been purged and imprisoned on corruption charges.
Moreover, Xi has violated the Party norm of not pursuing members of the Politburo Standing Committee, beyond removing them from office. Consider the example of Zhou Yongkang, China's long-time internal security chief, who has been imprisoned on charges of bribery, corrupting state power (for allegedly having too many mistresses), and leaking state secrets. Members of his family have also been imprisoned.
Zhou's fall came not long after the trial and imprisonment of Bo Xilai, a candidate for Standing Committee membership who may have been planning a coup against Xi. Both men's imprisonment precipitated the downfall of a vast network of senior leaders, including provincial governors and the head of the China National Petroleum Company.
By violating Party norms and unwritten agreements among the ruling elite, Putin and Xi, it is becoming increasingly clear, understand that they can never relinquish power voluntarily without fearing for their future safety. Little wonder, then, that after 17 years of rule, Putin will run again for President – virtually unopposed – in March 2018.
Xi, however, has a problem. In 2017, he will complete his first five-year term, and precedent permits him only one more five-year term. Because five of the seven members of the Standing Committee are to be replaced in 2017, this would be the moment for his opponents to challenge him by nominating a successor. The mere existence of a potential replacement could be a political death sentence for Xi, given widespread anger against him within the Chinese government.
Since the failed coup in Turkey, Erdoğan has cracked down on those allegedly behind it, having produced a suspiciously convenient arrest list for thousands of politicians and military and judicial personnel, whom he accuses of threatening his "democratic" rule. But Erdoğan now faces a stark choice: follow Putin and Xi down the path of autocratic no return, or retrace his steps back toward functioning democracy. With even his political opponents supporting him against the military coup, the Turkish people have made their preference known.