Otra oportunidad de reparar el sistema financiero
,
PARÍS – En diciembre de 2018, las bolsas estadounidenses registraron su mayor descenso mensual desde la crisis de las hipotecas basura. La abrupta caída reflejó inquietudes en torno a una desaceleración del crecimiento económico, un alza de tipos de interés, el Brexit, la posibilidad de una guerra comercial entre Estados Unidos y China, y la creciente incertidumbre geopolítica. Pero la reciente volatilidad bursátil se agravó porque el sistema financiero global sigue prácticamente sin reformas, cuando ya pasó más de un decenio desde la crisis de 2008.
Es verdad que evitar el derrumbe general del sistema financiero después de la crisis fue un éxito en sí mismo. Pero aunque desde entonces hubo algunos otros avances, las reformas han sido fragmentarias en vez de fundamentales. El sistema financiero todavía carece de regulaciones holísticas eficaces, necesarias para alentar una asignación global óptima del capital. La continuidad de esta tendencia conlleva el riesgo de desoír la máxima de Winston Churchill: "nunca hay que desaprovechar una buena crisis".
Para evitarlo, se necesita una reforma más amplia del sistema financiero global, liderada por el Consejo de Estabilidad Financiera del G20, que apunte a varias prioridades clave.
En primer lugar, debemos promover una visión global y a largo plazo para las finanzas. El sesgo persistente del sistema financiero hacia los resultados de corto plazo se refleja en sus prácticas contables y de publicación de información, en sus metas de ganancias y en su estructura de remuneraciones (y los fondos activistas están contribuyendo a estas presiones sobre las empresas). Pese a la importancia de equilibrar una estrategia a largo plazo para la creación de valor con la necesidad de rendimientos a más corto plazo, el sistema financiero sigue demasiado inclinado hacia lo inmediato.
Si no se hace algo al respecto, este énfasis en el corto plazo impedirá un progreso real y dificultará la asignación óptima de recursos financieros. Una mejor asignación del capital es esencial para el desarrollo industrial, para la creación de nuevos mercados y para la provisión de un marco estable en el que las empresas puedan desarrollarse, resultados todos ellos que nos dejarán en mejor posición para responder a los grandes desafíos del siglo XXI, en particular el calentamiento global y la desigualdad.
Además, promover el ethos del "que te vaya bien haciendo el bien" incentivaría a los actores del mercado financiero a invertir para el largo plazo, lo que entre otras cosas daría a la gente más garantías en relación con el uso de sus ahorros. La afirmación de Milton Friedman en el sentido de que la única responsabilidad social de las empresas es maximizar las ganancias ya no es del todo válida. Al énfasis en las ganancias hay que complementarlo con una visión que esté en sintonía con las realidades actuales. Se necesita un marco modificado para poner las finanzas al servicio del bien común.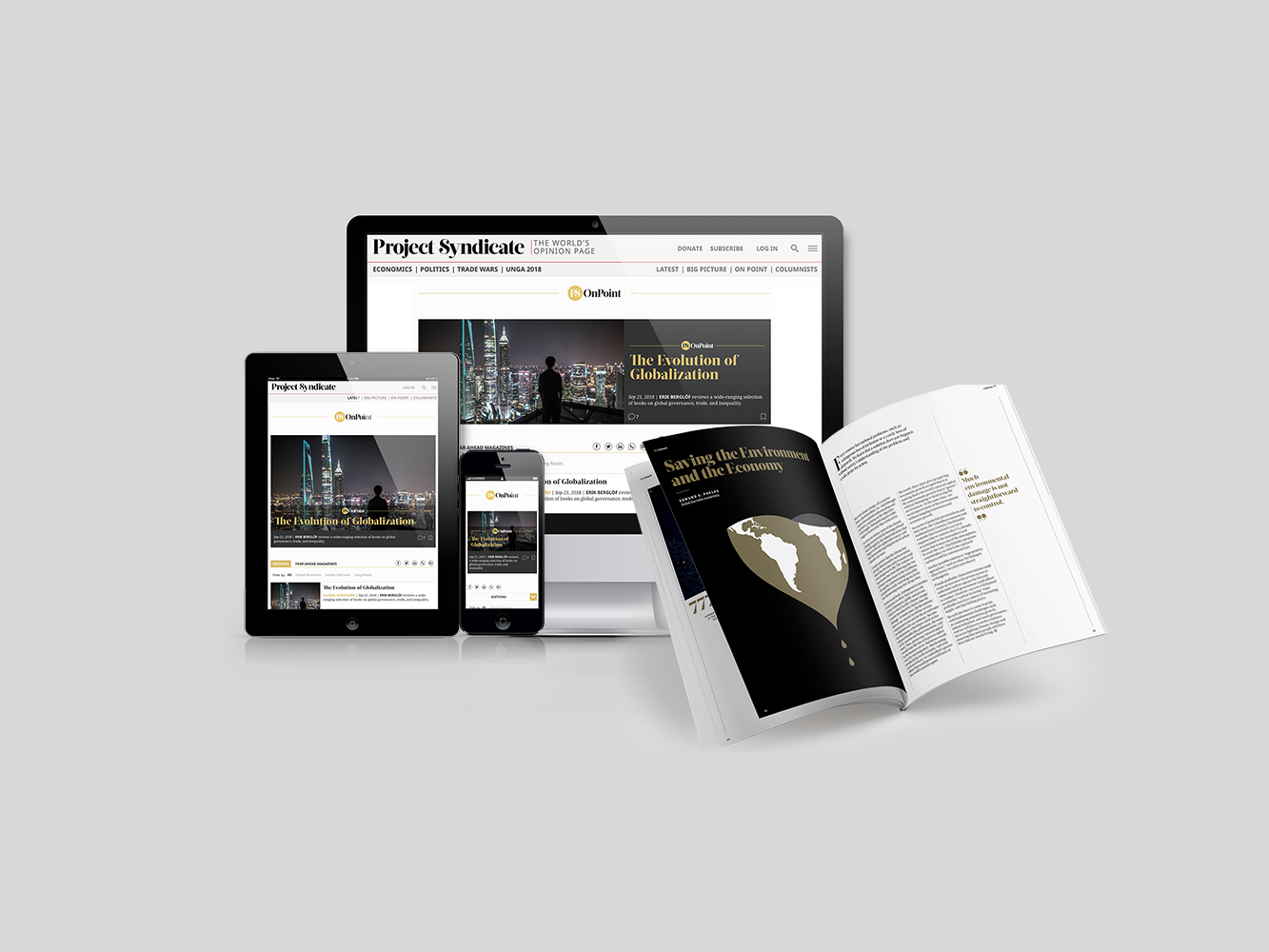 Subscribe now
For a limited time only, get unlimited access to On Point, The Big Picture, and the PS Archive, plus our annual magazine, for less than $2 a week.
Es necesario además que las autoridades reconozcan el hecho de que si bien es probable que el sistema bancario hoy sea más seguro que en 2008, también es probable que los riesgos en los mercados financieros sean mayores. Como señaló hace poco el Fondo Monetario Internacional, el apalancamiento mundial llegó a un nivel superior al de antes de la crisis, mientras el exceso de liquidez creado por las políticas de flexibilización cuantitativa de los bancos centrales aumenta la posibilidad de una mayor desestabilización cuando llegue el fin de la FC fuera de Estados Unidos. La incapacidad de poner bajo control el sistema financiero sigue siendo fuente de inestabilidad estructural y puede contribuir al surgimiento de una crisis todavía mayor en el futuro. Como dijo hace poco Benoît Cœuré, miembro del comité ejecutivo del Banco Central Europeo: "El mecanismo de la crisis sigue allí".
Finalmente, cualquier reforma integral del sistema financiero global debe apuntar a reconstruir la confianza de la gente en él (uno de los objetivos que acertadamente fijó el presidente francés Emmanuel Macron para el G7 este año). Esto es esencial ahora que las democracias liberales se enfrentan cada vez más al ascenso del populismo y a hostilidad hacia las élites en todos los sectores. Crear un sistema financiero más inclusivo y responsable sería un primer paso en el largo proceso de reconciliar a la opinión pública con las instituciones financieras y con las personas que las dirigen.
Hace diez años, la crisis de las hipotecas basura dio al mundo una oportunidad para hacer precisamente eso. Por un tiempo casi todo estuvo abierto a debate. Pero aunque desde entonces se hicieron algunos avances y se formularon compromisos globales cruciales, hace falta mucho más. En un momento de incertidumbre económica y ascenso del populismo, tenemos que hacer más cambios decisivos, ahora.
Si somos audaces y terminamos la tarea, tendremos una chance de mantener nuestra trayectoria en la lucha contra el cambio climático y en la promoción del desarrollo sostenible, y de comenzar a resolver la desigualdad social y económica. Y tal vez (sólo tal vez) podamos revivir la confianza en un sistema financiero remodelado que esté a la altura de los grandes desafíos emergentes del siglo XXI.
Traducción: Esteban Flamini