The Big Picture brings together a range of PS commentaries to give readers a comprehensive understanding of topics in the news – and the deeper issues driving the news. The Big Question features concise contributor analysis and predictions on timely topics.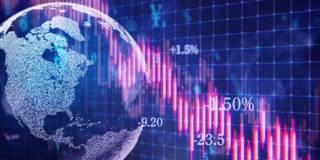 Is a Global Recession Inevitable?
The Big Question is a regular feature in which Project Syndicate commentators concisely address a timely topic.
Just as the world economy appeared to be recovering from the impact of the COVID-19 pandemic, headline GDP growth has decelerated sharply or turned negative in several leading economies in 2022. And with annual inflation in many countries fast approaching double digits, it is not easy to see where global growth will come from.
In this Big Question, we ask Jeffrey Frankel, Anne O. Krueger, Jim O'Neill, and Stephen S. Roach how steep the world economic downturn is likely to be.
Featured in this Big Question
https://prosyn.org/mdrMEQm;