Give a Gift
You are Gifting: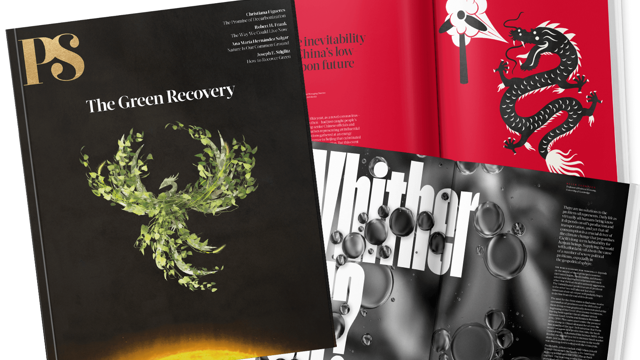 $20
Special Edition, Fall 2020: The Green Recovery
Our specially curated sustainability edition
The Green Recovery focuses on what comes next, with an emphasis on biodiversity, energy, public investments, and financial and corporate governance. The recovery phase will bring far-reaching opportunities to accelerate the transition to renewable energies, reorient business and finance toward sustainable development, and reconsider our relationship with the planet. But it will also open a window for populists, nationalists, and others to exploit public anxieties and pursue zero-sum politics. The Inter-Governmental Panel on Climate Change has warned that averting the worst-case climate scenario will depend entirely on the actions taken (or not taken) in the 2020s. The stakes could not be higher.
I want to gift this to: