The Big Picture brings together a range of PS commentaries to give readers a comprehensive understanding of topics in the news – and the deeper issues driving the news. The Big Question features concise contributor analysis and predictions on timely topics.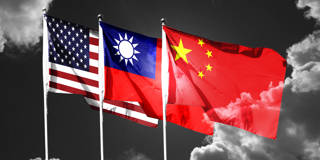 Will US-China Tensions Boil Over?
The Big Question is a regular feature in which Project Syndicate commentators concisely address a timely topic.
Recent failures to manage deep bilateral differences risk taking Sino-American relations into dangerous new territory. As the superpower rivalry intensifies, earlier hopes of effective cooperation on tackling issues such as climate change and pandemic preparedness have given way to increasing fears of a possible war over Taiwan.
In this Big Question, we ask Brahma Chellaney, Bonnie Glaser, Keyu Jin, Joseph S. Nye, Jr., Minxin Pei, and Kevin Rudd whether the United States and China can avoid a potentially catastrophic military confrontation.
Featured in this Big Question
https://prosyn.org/Tt6D5X6;