The Big Picture brings together a range of PS commentaries to give readers a comprehensive understanding of topics in the news – and the deeper issues driving the news. The Big Question features concise contributor analysis and predictions on timely topics.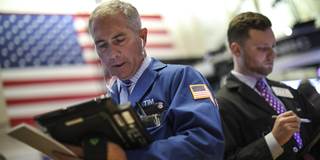 Unloaded for Bear
With an extended government shutdown in the United States spooking investors, and further signs that China's economy is slowing, market volatility has spiked in recent weeks. Worse, policymakers are ill-prepared for another economic downturn.
In this Big Picture, Nouriel Roubini explains how US President Donald Trump finally shattered the rosy outlook that defined market sentiment over the past two years. Barry Eichengreen lists a series of threats that will have to be averted to avoid greater economic turmoil in 2019. So, too, does Kenneth Rogoff, who warns of emerging risks in areas that investors are assuming will remain stable.
Meanwhile, J. Bradford DeLong cautions that a sudden shock could be all it takes to provoke a sudden investor "flight to safety" and subsequent recession in the US. Should that happen, Benjamin J. Cohen believes that investors will struggle to find a safe haven, now that Trump has undermined confidence in the dollar. Moreover, Jim O'Neill notes that engine of the global economy over the past decade – Chinese domestic consumption – may slow indefinitely, which bodes ill for a quick recovery.
Featured in this Big Picture
https://prosyn.org/beL9Sdb;