The Big Picture brings together a range of PS commentaries to give readers a comprehensive understanding of topics in the news – and the deeper issues driving the news. The Big Question features concise contributor analysis and predictions on timely topics.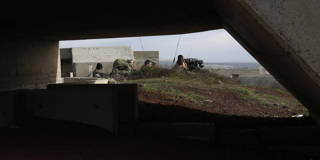 The Syrian Tinderbox
As the conflict in Syria approaches its eighth year, the Islamic State has been all but uprooted, yet President Bashar al-Assad's regime remains firmly in place, and the fighting shows no signs of ending. On the contrary, a further round of escalation may be on the horizon.
Featured in this Big Picture
https://prosyn.org/uglAupX;