The Big Picture brings together a range of PS commentaries to give readers a comprehensive understanding of topics in the news – and the deeper issues driving the news. The Big Question features concise contributor analysis and predictions on timely topics.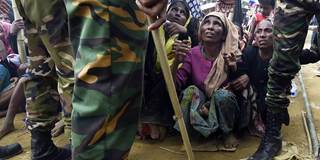 The Roots of the Rohingya Crisis
The attacks on the Muslim Rohingya by the Myanmar army is the dreadful climax of decades of discrimination by the Buddhist majority. But there are deeper causes, which have alarming implications for the wider region.
Featured in this Big Picture
Brahma Chellaney

Dominique Moisi
https://prosyn.org/TEIWRUk;