The Big Picture brings together a range of PS commentaries to give readers a comprehensive understanding of topics in the news – and the deeper issues driving the news. The Big Question features concise contributor analysis and predictions on timely topics.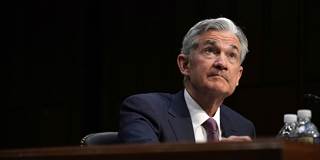 The Fed's Tightrope Walk
With its recently announced interest-rate hike, the US Federal Reserve has taken center stage once again. The question now is whether it can stay the course toward monetary-policy tightening in the face of presidential threats and growing market turmoil.
In this Big Picture, Stephen S. Roach rejects the argument that the Fed is a threat to growth, and sees its push for normalization as long overdue. And Martin Feldstein outlines three reasons why the Fed may be justified in continuing on its current path, despite below-target inflation.
Moreover, Jeffrey Frankel points out that, insofar as today's growth slowdown is a result of US President Donald Trump's trade wars, there is little that monetary policy can do. And Nouriel Roubini notes that Trump himself has forced the Fed to continue raising rates to signal its own independence from the White House.
Featured in this Big Picture
https://prosyn.org/pvfhMy7;