The Big Picture brings together a range of PS commentaries to give readers a comprehensive understanding of topics in the news – and the deeper issues driving the news. The Big Question features concise contributor analysis and predictions on timely topics.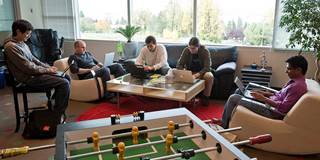 Resetting High Tech's Gender Default
Silicon Valley and technology hubs everywhere pride themselves on being the place where the future is invented. But, for women, that place can resemble a toxic distillation of the past, where gender discrimination, open sexism, and harassment are all in a day's work.
Featured in this Big Picture
https://prosyn.org/sf3xKOo;