The Big Picture brings together a range of PS commentaries to give readers a comprehensive understanding of topics in the news – and the deeper issues driving the news. The Big Question features concise contributor analysis and predictions on timely topics.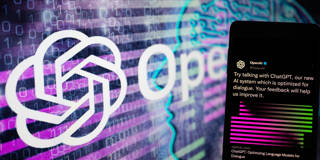 PS Commentators Respond: What Lies Beyond the AI Tipping Point?
Artificial intelligence is a contentious issue, to say the least. Some tout its potential to boost productivity, accelerate research and development, and improve health-care quality and delivery. Others warn that it will cause unemployment to skyrocket, exacerbate inequality, and generate vast ethical – even existential – risks.
In this Big Question, we ask Andrea Komlosy, Sami Mahroum, Stan Matwin, and Gabriela Ramos to assess the implications of the AI revolution that, in the wake of OpenAI's release of ChatGPT, appears to be imminent, if not already here.
Featured in this Big Question
https://prosyn.org/FaB26bZ;